Bombfell Reviews
Claimed This company has claimed this profile, is getting alerted on any new customer reviews entering this page, and may engage in dialogue with its customers to address their matters.

Companies cannot pay money or provide goods in order to remove or alter customer reviews.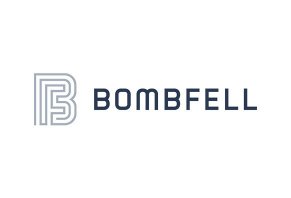 Bombfell is a monthly subscription service using tech and personal stylists to help men select clothes that best suits them. Learn how customers are rating this service.
---
Bombfell customer service

By Jeff A.

,

Jun 4, 2019
Verified Reviewer

Overall Experience:

I had a question about the delivery date. FedEx delayed my shipment arrival until I was already on vacation. Lilly in customer service responded to my issue very quickly and extended my review time until I return from vacation. Very satisfied with her quick response. Thanks Lilly!

Bottom Line: Yes, I would recommend this to a friend

---

Quick solution to my problem

By Chris G.

,

Jackson Heights, NY

,

May 29, 2019
Verified Reviewer

Overall Experience:

I misplaced my shipping label and contacted Bombfell to see what I needed to do to get another one. Lilly was able to immediately send me a replacement without any fuss. Thanks for solving my problem so quickly.

Bottom Line: Yes, I would recommend this to a friend

---

Advertisement

---

Great service

By Mike M.

,

Clarence Center, NY

,

May 29, 2019
Verified Reviewer

Overall Experience:

Janelle at Bombfell followed up with me timely and addressed my concerns. She went above and beyond and this is why I love Bombfell! Couldn't be more pleased with the clothing so far and the customer service is top notch. Thanks Janelle!

Bottom Line: Yes, I would recommend this to a friend

---

Great, friendly service so far

By Justin G.

,

Albuquerque, NM

,

May 20, 2019
Verified Reviewer

Overall Experience:

I just received my first order from Bombfell today and really liked half of the clothes. I got the others returned easily today with the shipping label that was included. I also received quick customer support from Martha with a question I had about a discount code. I am really looking forward to my next box and can already tell I'll be walking the streets a bit more stylish.

Bottom Line: Yes, I would recommend this to a friend

---

Speedy, professional service

By Tobin M.

,

Madison, WI

,

May 13, 2019
Verified Reviewer

Overall Experience:

It was the weekend, and I decided at the last moment I wanted to change my order. I didn't expect to hear back from Bombfell til Monday. Yet I heard back from Janell in customer service in less than an hour! Problem solved - fast, friendly, professional. Beyond impressed!

Bottom Line: Yes, I would recommend this to a friend

---

Bombfell order

By Mike D.

,

Illinois

,

May 13, 2019
Verified Reviewer

Overall Experience:

My last order hit all of the bases. My stylist Janelle was great, she listened to what I was looking for and picked stuff that fit and looked good on me.

When I put my account temporarily on hold, Janelle was quick to respond and let me know how to schedule my next order when I was ready.

Bottom Line: Yes, I would recommend this to a friend

---

Fantastic service

By B K.

,

Boston, MA

,

May 9, 2019
Verified Reviewer

Overall Experience:

The stylists are fantastic, the clothes are great, they've added pieces to my wardrobe that I never would have even tried on if it were up to me. I'm excited to have them continue to style me.

Bottom Line: Yes, I would recommend this to a friend

---

Advertisement

---

Excellent and understanding service

By Nathan R.

,

Alabama

,

May 9, 2019
Verified Reviewer

Overall Experience:

In the midst of a house move, I misplaced a shipping label to return a jacket that I elected not to keep. Coincidentally, my check card number was stolen the same week, so I had to get a new check card. Long story short, my account wasn't updated and I still had the coat a couple of months later. When I finally got around to explaining to Bombfell, customer service - Lisa was my rep - was totally understanding and accommodating. She sent me a new shipping label to return the coat, and I'll be ordering from Bombfell again soon.

Bottom Line: Yes, I would recommend this to a friend

---

Thanks Martha and Caitlin!

By Brendan C.

,

New York, NY

,

May 6, 2019
Verified Reviewer

Overall Experience:

Twice now I've brought an issue to Martha's attention and both times she responded immediately with a very understanding and effective solution. Services like these are all over the place, but I can't imagine leaving this one as long as they continue to put this level of emphasis on their customer service. Thanks Martha for the assist, and thanks Caitlin for making me look as cool as I feel!

Bottom Line: Yes, I would recommend this to a friend

---

Had a returns question

By Ryan M.

,

New Jersey

,

Apr 30, 2019
Verified Reviewer

Overall Experience:

I had returned my unwanted items late and Bombfell charged me for those unwanted items, which was my fault. I dropped the returns in the mail in the morning and the charges posted that afternoon. I emailed Martha asking if I would get a refund. She emailed back less than 24 hours later and told me I would get a refund once the items came back and were confirmed in new condition with tags still on. It was a quick response with the information I had requested. I was disappointed that the website did not provide a phone number to call, but they do promptly respond with helpful information when you write to them.

Bottom Line: Yes, I would recommend this to a friend

---

Quick and friendly

By Jordan L.

,

Quincy, IL

,

Apr 30, 2019
Verified Reviewer

Overall Experience:

Lisa from Bombfell was quick to respond. Her response addressed each point in my email, and she was friendly.

Bombfell has continuously provided me with a great wardrobe and has addressed the one concern with quality that I've had.

Bottom Line: Yes, I would recommend this to a friend

---

Great customer service

By Nathan P.

,

Texas

,

Apr 30, 2019
Verified Reviewer

Overall Experience:

I did not receive my invoice and return label with my current order. I sent an email regarding the issue of how I was going to send back my returns. Janelle responded promptly to my email inquiry with a solution that resolved my concern.

Bottom Line: Yes, I would recommend this to a friend

---

Advertisement

---

Timely response

By Chris Y.

,

Ohio

,

Apr 24, 2019
Verified Reviewer

Overall Experience:

Martha resolved a checkout/payment misunderstanding on my part in a very timely manner, no questions asked. She was very accommodating even though the mistake was mine. She made sure that I understood the policies to prevent the mistake in the future. This kind of service definitely deserves return business. Thanks Martha!

Bottom Line: Yes, I would recommend this to a friend

---

Fantastic service for anyone with a busy lifestyle

By Patrick S.

,

Los Angeles, CA

,

Apr 23, 2019
Verified Reviewer

Overall Experience:

I found this service through a quick Google search and have been overwhelmingly pleased so far. Each month they will mail you a personalized box of clothes or wardrobe accessories that you can modify to your specific needs. I can message my extremely friendly and personal stylist, Tania, and tell her what I like and don't like about specific outfits. Lilly in customer service is also extremely helpful if you have any questions or problems. Very accommodating and reliable service, which I find extremely helpful as I feel like I'm always on the go and don't really have a lot of time to go out and find new clothes to buy.

Bottom Line: Yes, I would recommend this to a friend

---

Bombfell

By Matt P.

,

Richmond, VA

,

Apr 23, 2019
Verified Reviewer

Overall Experience:

My wife and I have tried many subscription services. Bombfell allows for the most customization, guaranteeing that you will receive the item that you want. In addition, their customer service is top notch. My recent email communications with Janelle resolved my problem within one day and provided a solution that I was happy with.

Bottom Line: Yes, I would recommend this to a friend

---

Lilly was great.

By Alex D.

,

Georgia

,

Apr 22, 2019
Verified Reviewer

Overall Experience:

I had an account hold on my debit card from Bombfell and didn't understand why so I emailed Lilly about it. She got back to me the same day and explained everything. Turns out it's not a charge and will be off my account very soon.

Also, the service and experience online have been great. I love that the stylist is very personable and the fact that you can see what is in the box before it ships in case you want to make any changes.

Bottom Line: Yes, I would recommend this to a friend

---

Customer service - Lilly

By Timothy G.

,

New York

,

Apr 15, 2019
Verified Reviewer

Overall Experience:

Customer service for this product was great. Their representative, Lilly, responded right away and solved my problem with shipping. Every interaction has been friendly and helpful. I would definitely recommend for anyone looking for a stylist service.

Bottom Line: Yes, I would recommend this to a friend

---

Advertisement

---

Great service

By Yair T.

,

Ashland, MA

,

Apr 13, 2019
Verified Reviewer

Overall Experience:

Bombfell is a great service, especially for someone like me who absolutely hates shopping.

They offer great quality clothes and everything work with you to find a good fit.

I would definitely recommend this service to others.

Bottom Line: Yes, I would recommend this to a friend

---

Super fast and super helpful

By Ryan P.

,

Connecticut

,

Apr 10, 2019
Verified Reviewer

Overall Experience:

I ran out of time in my preview period and would've sent the return items back in time, but the last day of my try-on period ended on a Sunday - when FedEx is closed. I politely requested an extension to Monday, and Janelle responded quickly and politely. She understood my problem and resolved it as requested - by giving me another day to return my items. Thank you!

Bottom Line: Yes, I would recommend this to a friend

---

I have tried a few...

By Dan D.

,

Valdosta, GA

,

Apr 8, 2019
Verified Reviewer

Overall Experience:

Lisa does a good job of listening and figuring out things for me to try. I have been a member of a few of these types of services, but Bombfell is by the best in my experience. Quicker to get my size correct, quicker to get to new styles that I like.

Bottom Line: Yes, I would recommend this to a friend

---

Very nice service person Martha!

By Thomas S.

,

Chaparral, NM

,

Apr 7, 2019
Verified Reviewer

Overall Experience:

Extremely friendly and professional staff. I was contacted by Martha and she handled all of my problems in no time. Good experience and I would recommend even to the closest of friends!

Bottom Line: Yes, I would recommend this to a friend

---

Really good stuff

By Andrew W.

,

Cranston, RI

,

Apr 7, 2019
Verified Reviewer

Overall Experience:

Bombfell delivered a number of Amazon pieces, and I kept them all. The prices were more affordable than competing clubs, and I was extremely happy with the style and fit of the items I now own.

Bottom Line: Yes, I would recommend this to a friend

---

Advertisement

---

Nice stuff/limited fit

By C.S. L.

,

Pittsburgh, PA

,

Apr 2, 2019
Verified Reviewer

Overall Experience:

I'm a bigger guy, typically wearing 2X Long. That said, Bombfell stylists seem to often struggle to find clothes that fit me, or fit well.

Too, more than once, I've received damaged goods like a pair of jeans that have a seam coming undone.

With all that said, the clothes are very, very nice (albeit pricey). When I have found something worth purchasing, like a v-neck merino sweater I bought, I really LOVE those items. They're just far and few between.

Bottom Line: Yes, I would recommend this to a friend

---

Excellent customer service...as ALWAYS!

By Michelle B.

,

Maryland

,

Mar 31, 2019
Verified Reviewer

Overall Experience:

The Bombfell customer service has been amazing since my husband began receiving the service. Personable, prompt and knowledgeable. Every time I have been in contact with any member of the team I receive individual responses. I appreciate not being directed to a faq location. Exceptional Customer Service is a great quality to have in this day and age.

Bottom Line: Yes, I would recommend this to a friend

---

Support and style by Lilly

By Scott W.

,

Chicago, IL

,

Mar 30, 2019
Verified Reviewer

Overall Experience:

Recently, I received a Bombfell package from my stylist the night before I was leaving on vacation. The clothing was fantastic and I was keeping the entire shipment. With all of the last minute vacation items, I completely forgot to "review and check out" online with Bombfell for the 20% discount on the order. This is the first shipment in two years that I have missed the deadline.

When I hit port and saw the credit card transaction, I contacted Bombfell support and explained what happened. Lilly was awesome in understanding and applying the discount for me. Bombfell is a fantastic company, and just about exclusively does all of my clutching shopping.

Thank you so much Lilly and the Bombfell Team!

Bottom Line: Yes, I would recommend this to a friend

---

Very helpful

By Chris C.

,

Washington

,

Mar 29, 2019
Verified Reviewer

Overall Experience:

I mistakenly checked out a day after my try-on period ended in order to get a discount, but after contacting customer service, Lilly helped to correct my error and applied the discount as a credit to my card.

Thanks Lilly!

Bottom Line: Yes, I would recommend this to a friend

---

Great service

By Matthew K.

,

North Carolina

,

Mar 22, 2019
Verified Reviewer

Overall Experience:

Digging this service so far. I really dislike shopping in stores and this works well for me. Great quality and fast and effective service. The clothes fit well and were of good quality. Great job Janelle!

Bottom Line: Yes, I would recommend this to a friend

---