Chewy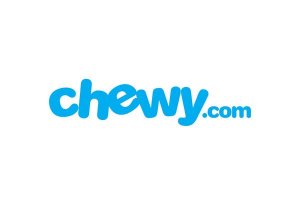 Summary
Chewy is an online pet supply company that claims to be one of the cheapest, friendliest, and fastest ways to buy pet food, treats, and other products.
Chewy Review: Things to Consider Before You Sign Up
Chewy is an online pet retail company that's striving to be the cheapest, most convenient, and most trusted online destination for pet owners.
This online retailer sells pet food as well as treats, toys, hygiene products, apparel, and bedding materials. They also have an online pharmacy that sells medications you can order with a prescription.
Chewy sells products from more than 2,000+ brands and had 15 fulfillment centers across the United States including Massachusetts, Pennsylvania, Arizona, Nevada, Texas, Florida, Indiana, and Kentucky.
This company earns rave reviews online, but does it live up to the hype? In this article, we'll go through all the important details.
What Products Are Available and How Do the Prices Compare to Other Suppliers?
Chewy sells a broad range of products for dogs, cats, fish, birds, small mammals, reptiles, and horses. For the sake of simplicity, we're only going to look closer at their cat and dog options.
The following chart shows the prices of some of their most popular products compared to other suppliers.
For Dogs
| Food Type | Product Name | Cost from Chewy | Cost from Walmart | Cost from Amazon | Cost from PetSmart |
| --- | --- | --- | --- | --- | --- |
| Dry Food | Blue Buffalo Life Protection Formula, Chicken and Brown Rise, 30-lb | $43.34 ($41.17 with auto-ship) | $48.98 | $48.98 | $51.99 |
| Wet Food | Purina Pro Plan SAVOR Classic Chicken and Rice canned food, case of 12 | $20.40 ($19.38 with auto-ship) | $20.40 | $20.40 | $20.40 |
| Veterinary Diet | Royal Canin Veterinary Diet Satiety Support Dry Dog Food, 26.4 lbs. | $75.99 ($72.19 with auto-ship) | $79.99 | Not available | $82.99 |
| Raw Food | PureBites Freeze-Dried Chicken Breast Raw Dog Treats, 11.6 oz. | $21.24 ($20.18 with auto-ship) | $28.44 | $21.24 | $35.99 |
| Human-Grade | Spot Farms Chicken Strips with Glucosamine & Chondroitin Dog Treats, 6 oz. | $7.49 ($7.12 with auto-ship) | $14.08 | $8.39 | $14.99 for 12-oz ($7.49 for 6 oz.) |
| Biscuit Treats | Milk-Bone MaroSnacks dog treats, 40 oz. | $8.83 ($8.39 with auto-ship) | $8.83 | $17.37 | $8.89 |
| Dental Chews | Himalayan Dog Chew Yaky Mixed Himalayan Cheese dog treat | $10.43 ($9.91 with auto-ship) | $10.43 | $10.43 | $9.99 |
| Jerky Chews | True Chews Premium Jerky Cuts with Real Duck, 22 oz. | $10.99 ($10.44 with auto-ship) | $20.21 | $4.50 for 12-oz ($8.25 for 22 oz.) | $10.99 |
| Toy | Kong Classic, large | $12.99 | $7.99 | $13.88 | $12.99 |
For Cats
| Food Type | Product Name | Cost from Chewy | Cost from Walmart | Cost from Amazon | Cost from PetSmart |
| --- | --- | --- | --- | --- | --- |
| Dry Food | Purina Cat Chow Complete, 15 lbs. | $13.49 | $13.98 | $22.62 for 22-lb ($15.42 for 15 lbs) | $13.49 |
| Wet Food | Fancy Feast Classic Seafood Pate, 24-count | $14.88 | $14.88 | $14.88 | $15.49 |
| Veterinary Diets | Royal Canin Weight Care Dry Cat Food, 14 lbs. | $53.99 ($51.29 with auto-ship) | $53.99 | $56.42 for two 7-lb. bags | $53.99 |
| Food Toppings | Fancy Feast Creamy Collection Broths supplemental cat food pouches | $10.70 | $12.12 | $10.70 | $12.59 |
| Raw Food | PureBites Freeze-dried Raw Chicken Breast Cat Treats, 1.09 oz. | $3.49 ($3.32 with auto-ship) | $6.49 for .6-oz | $3.49 | $3.49 |
| Litter | Arm & Hammer Clump and Seal Odor-Sealing Litter | $7.94 | $7.94 | $16.94 | $12.99 for 1 lbs. ($9.57 for 14 lbs.) |
As these charts show, Chewy is often, but not always, the cheapest place to buy pet products compared to the retailers we looked at. Chewy comes out as the lowest-priced option or tied for it in 12 out of 15 comparisons, and it is never the most expensive brand.
We found Amazon tends to be the most hit or miss shopping platform from a price perspective. In some instances, you'll save money by buying through the site, but in other cases, you'll pay more.
Overall, we think that it pays to price shop. If, however, you're looking to make a quick decision, there's a good chance you'll get a competitive price from shopping at Chewy.
The savings are even better if you're willing to sign up for Chewy's auto-ship program, as it will let you save between 5–10% for every order.
If you sign up for auto-ship, you can choose the frequency of deliveries, with options ranging from weekly to once every eight months.
Your auto-ship will remain in effect until you cancel it, which you can do through your online account.
Regarding returns, the company representative we spoke with told us that Chewy accepts returns within a full year of purchase, even for used or opened products. The company will also pay for their return shipping costs.
Chewy Pharmacy
Beyond selling pet food and supplies, Chewy also specializes in pharmaceutical products.
You can find popular medications for combating heartworms, fleas and ticks, and allergies as well as products for pain relief, ear, and eye care, and better skin and coat care. Most items also qualify for auto-shipping discounts.
Below, we compared the price of some popular meditations on Chewy to their cost on PetCareRx, another online pet pharmacy.
| Product | Price at Chewy | Price at PetCareRx |
| --- | --- | --- |
| HeartGard for Cats | $35.89 ($34.10 with autoship) | $43.33 |
| NexGard Chewables | $55.99 ($53.19 with autoship) | $69.15 |
| Trifexis for 10 to 20-pound dogs | $108.99 ($103.54 with autoship) | $134.60 |
| Atopica | $36.99 ($35.14 with autoship) | $45.68 |
Though this is a small sample size of products, our pricing comparison consistently showed that Chewy offered more affordable prices than PetCareRx for prescription medications.
Many pharmacy products require you to submit a prescription before you can order them. To do this, you will need to add your vet's contact information to the site and select whether you want to submit a prescription or have Chewy contact your vet directly.
Analysis of Customer Reviews
There are a lot of customer reviews from Chewy shoppers, and the overall verdict seems to be that the brand averages between 3.5–4 stars out of 5.
Many reviewers noted that they were delighted to find products on Chewy that were half the price of what they would pay in other stores.
One reviewer recounted her positive experience when she wanted to return a dog bed. Instead of requesting she ship it back, Chewy immediately refunded her credit card and suggested that she donate the bed to a local shelter.
Another wrote that after she had to cancel her auto-ship food order after her pet unexpectedly passed, Chewy sent her a bouquet and a sympathy card.
Those who shared negative comments about the company mostly seemed to have issues managing their auto-ship subscription and consequently received food when they didn't want it.
Others noted that the company over-drafted their accounts on their first purchase and they had to call customer service to fix the problem.
The Bottom Line
With only a few exceptions, we think you'll find that the company's generous return policy and low prices make it a win in most circumstances.
Customer reviews show that this company takes their satisfaction guarantee seriously, and many people reported that they received their orders within 24 hours of placing them.
Another feature we like about Chewy is that their auto-ship program is entirely optional. The company makes its terms and conditions transparent and allows customers to sign up for a single order without needing to cancel an automatic subscription enrollment.
Overall, we think there's almost no risk of trying out Chewy. If you're in the market for a new pet supplies provider, then this is a company to check out.
Customer Reviews
Posted on Dec 27, 2022
Outstanding service!
Recently we had to have our elderly dog put down. I emailed Chewy and asked about returning the Frontline we had just received. They got right back to us and said they would refund our money and we could donate the Frontline to a shelter or rescue. They also expressed their heartfelt condolences. I really appreciated their kindness and understanding. A few days later, we received a package from Chewy. In it was a beautiful vase and a dozen rainbow roses. They also included a note saying how sorry they were for our loss. We were amazed! This company is incredible! We highly recommend it!
Length of Use: 2+ years
Bottom Line: Yes, I would recommend this to a friend
Pros and Cons
Service
Prices
Variety of products
No "cons" were specified in this review
Posted on Apr 21, 2021
Chewy is outstanding!
I love Chewy! Delivery is fast, prices are usually lower (however sometimes you have to pay for shipping, which is always a fair price).
They have a wide variety of pet products but I wish they had more holistic species-appropriate diets and holistic preventatives and treatments.
They always send my cats personally signed birthday cards and Christmas cards! Amazing! The amount of time they take to personally send 1000's of birthday cards and even more time to send Christmas cards shows they truly care about animals!
Also, I bought an expensive product that did not work. But I did not ask for a refund because like anything, it doesn't work on all cats. However, when I left a 1-star review for the product they automatically gave me a full refund! Who does that? Only them!
Length of Use: 2+ years
Bottom Line: Yes, I would recommend this to a friend
Pros and Cons
Price
Speed of shipping
Above and beyond customer service
They need to offer healthier diets such as raw and freeze-dried, and holistic preventatives and treatments
Posted on Oct 19, 2020
Auto ship is excellent...UPS, not so much
Auto delivered food that I don't have to carry everywhere. The few times I've had issues over the last 5+ years they have been quick to respond and fix the issue.
Length of Use: 2+ years
Bottom Line: Yes, I would recommend this to a friend
Pros and Cons
Great selection of foods
Wide variety of treats and chews
Ability to order meds at 1/2-2/3 the price of a vet
The lack of care their shipping company has
Posted on Oct 13, 2020
Great company
I have had a total positive experience with this company. Received a replacement box of food when I messaged about dented cans for my cat. Then with the sudden passing of my dog, they told me to donate the unopened food and I received a beautiful bouquet of flowers with a sympathy card. They go above and beyond.
Length of Use: 1–2 years
Bottom Line: Yes, I would recommend this to a friend
Pros and Cons
Prompt customer service response
Ease of managing orders
No "cons" were specified in this review
Posted on Jul 2, 2020
Very satisfied customer
I've been ordering from Chewy for five years and never had a problem. One time I brought a product that didn't agree with my dog and they refunded me and I didn't have to send the product back.
Length of Use: 2+ years
Bottom Line: Yes, I would recommend this to a friend
Pros and Cons
Customer service was very polite, professional, and helpful
If and when I had a problem customer service was very happy to resolve it, I've never had a negative incident
I'm very happy and satisfied with the products I've purchased over the years, and the two day delivery is on point
No "cons" were specified in this review
Posted on Oct 11, 2019
Best company ever.
I love customer service at Chewy. Have never had a problem in the two years plus that I have been dealing with them. I like the idea that I can change my auto-ship month to month depending on how much my finicky cats choose to eat monthly. Once my order was delivered short. They replaced the item immediately.
The only CON I have is that they definitely pack their boxes to the fullest and being I only weigh 100 lbs at 78, sometimes I have trouble getting the box into my house.
Bottom Line: Yes, I would recommend this to a friend
Posted on Sep 21, 2019
Shopped Chewy nearly two years
They were great the first year. Stuff arrived within 2 days. I was on auto-ship and liked the fact that I could change my order as needed. Then my shipments were getting later and later. I always bought enough for free shipping. I realized most of them were shipping problems that came from the shipper. Then the prices started going up. I finally quit Chewy when my shipment went from 60 some dollars to almost 80 for the exact same things. I started researching around I found I could get a shipment from Walmart for the same prices.
Bottom Line: No, I would not recommend this to a friend
Posted on Sep 8, 2019
Best company
Me and my dog love Chewy! Fast shipping, great, personalized service, great quality products, prescription meds, free shipping, 1-2 day shipping, who could ask for more! They sent my dog a handwritten birthday card, and sent us a holiday card with a real signature! Recently, I ordered the incorrect size harness for my dog and wanted to return it, and they responded by skiing me to donate it to a shelter! How awesome is that?! They really go above and beyond for their products. Two thumbs up for Chewy!
Bottom Line: Yes, I would recommend this to a friend
Our Promise to You
In order to safeguard you and ensure helpfulness and relevance, our compliance team manually assess every customer review before it goes live.
We have a zero-tolerance policy for fake reviews, and companies cannot control or alter any reviews at any time.