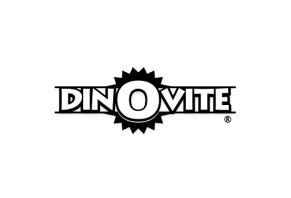 Dinovite is an all-natural supplement for dogs and cats that claims to feature essential vitamins and nutrients to improve your pet's skin and overall health.
About Dinovite
Dinovite is a powdered dietary supplement that is added to your pet's food daily and claims to contain vitamins, digestive enzymes, fatty acids, zinc, direct-fed microbials, and trace minerals that can help improve their health.
Unlike other most other pet foods that are cooked at high temperatures and pressure, which can sap them of their nutrients and lead to a nutritional deficiency, in addition to their fillers and chemical preservatives, Dinovite is claimed to be freeze-dried and all-natural.
According to the company, this means that Dinovite contains all the essential nutrients your dog or cat needs to be healthy.
What Do Dinovite's Products Claim to Do?
For most of us, our pets are beloved members of our families, so when they suffer from dry, itchy, or flaky skin, lesions, yeasty ear infections, excessive shedding, or a foul odor, we want to make sure that it's treated effectively.
And while your vet can help with more serious treatments such as prescription medications or injections, many of these conditions can be attributed to nutritional deficiencies in your four-legged friend.
As a whole foods supplement for dogs and cats that is manufactured in the USA, Dinovite is claimed to contain naturally preserved ingredients manufactured without synthetic chemicals.
And because Dinovite contains not just essential nutrients and vitamins, but also digestive enzymes and direct-fed microbials (e.g. probiotics), the supplement is claimed to help your pet's body function properly and to improve their skin, coat, and overall health.
Dinovite's manufacturer claims the supplement can be used over 2 steps:
Add one scoop of Dinovite to your dog's food.
Add a little water an stir.
With daily use, Dinovite is claimed to clear up most signs of nutritional deficiency within 90 days.
Dinovite Products
Dinovite's original powder formula is available in 5 different sizes for dogs, and 1 size for cats. Before placing your order, we'd highly recommend reading through the supplement's Choosing a Great Dog Food page, which can help ensure you're giving your pet what they need to be healthy.
You can also contact one of Dinovite's Nutrition Coaches during business hours if you'd prefer live assistance.
In addition to the powdered formula, Dinovite also manufactures Lickochops and Supromega, which are Omega 6 and Omega 3 fatty acid supplements intended to give your dog healthy skin and a full, shiny coat.
If your dog is finicky, Dinovite recommends Lickochops, and Supromega if your dog suffers from itchiness.
In addition, Dinovite's Nubonabs treats (freeze-dried beef for dogs, salmon and chicken for cats) are claimed to be a healthy way of rewarding your four-legged friend, but without the preservatives, corn, wheat, fillers and other chemicals found in most other treats.
And finally, Dogosuds, Dinovite's dog shampoo, is claimed to gently rinse away without leaving behind residue on your dog's coat or causing itchiness. These shampoos are available in unscented, peppermint tea tree, lavender, and essential oil blend scents.
Dinovite Pricing and Refund Policy
Dinovite's products are priced as follows:
Dinovite for Dogs: $24.99 to $199.99
Dinovite for Cats: $49.99
Treats: $2.99
Supplements: $8.99 to $24.99
Shampoos: $9.49
Depending on the product you choose, your order may include free items such as treats. You'll also be able to purchase related products when checking out, often at a discount.
All Dinovite products are shipped via UPS Standard Ground and are claimed to reflect the same amount the company is charged.
Dinovite products come with a 90-day satisfaction guarantee, less S&H charges, which only applies to your first Dinovite purchase. Important: You'll need to keep your original box and ship it back to the manufacturer in order to receive a refund.
In order to begin the refund process, you'll need to contact customer service at 859-428-1000.
What Do Other Consumers Have to Say About Dinovite?
According to online customer reviews found on websites such as DogFoodAdvisor.com, DogVitaminReviews.com, Community.Dog.com, and many others, Dinovite products appear to have a primarily positive reputation.
This includes common compliments such as great customer service/helpful coaches, that they work to clear up skin conditions, regardless of where they're located (e.g. coat, ears, etc.), and that they help improve your pet's smell.
However, some of the most common complaints cited failure to make a difference in animal's coat or overall health (a couple of reviewers claimed that their pets' health got worse after using the supplement), high price, allergic reactions (we'll talk more about this in a moment), and that Dinovite doesn't necessarily contain anything exceptional to justify its high price.
Note: Keep in mind that although Dinovite's powdered supplement doesn't need to be refrigerated, we read about more than one instance of pest infestation (usually worms), so it's important to keep the lid closed tightly at all times.
Finally, Dinovite, based out of Crittenden, KY, has been in business since 2001 and holds an A rating with the Better Business Bureau.
The company has 10 closed complaints, many of which appear to reference difficulties processing returns. However, the company seems to be quick to respond to complaints (outside the BBB as well) and to come up with an agreeable solution.
Can Dinovite Help Your Dog or Cat Be Happier and Healthier?
If you're looking to clear up your pet's skin problems or are just looking to make sure they're as healthy as possible, is Dinovite worth the high price? Perhaps, but consider the following before placing your order:
High Price and Shipping Costs
The most common complaint we encountered during our research related to Dinovite's high price and steep S&H charges. However, if your pet is suffering from skin conditions or other health issues, a 90-day supply of Dinovite is likely much less expensive than even one trip to the vet.
With this said, in order to help you save on S&H costs, as well as to give your pet adequate time to experience results, the company recommends purchasing a 90-day supply of Dinovite, versus placing multiple smaller orders.
Dinovite's Fat/Grain Content
Next, it's very important to note that Dinovite is considered a high-fat supplement (upward of 30%) , which could be problematic for some dogs, especially those with pancreatitis.
Dinovite also contains grains, so if your pet is not used to grains or has an allergy to them, the supplement may not be ideal. Finally, Dinovite includes a high level of flax, which may upset some pets' digestive systems.
Other Options to Consider
Keep in mind that there are numerous low-ingredient, high-quality natural foods and supplements available for your dog, many of which are priced lower than Dinovite. Because of this, you'll want to thoroughly investigate all your options beforehand.
Bottom Line
Just like people, your dog or cat may react differently to the ingredients contained in Dinovite than others, while some may not experience any benefits at all.
Dinovite does offer a 90-day refund policy (although you'll be out S&H charges), which might help make your decision a little easier. However, you should always consult with your pet's veterinarian prior to giving them any new supplement.
» Recommended Reading: Dog Supplements 101: A Detailed Beginner's Guide
2 out 2 people found this review helpful

Returning Dinovite and Like o Chops

By

Karen T.

,

Bloomington, IN

,

Oct 30, 2019
Verified Reviewer

My dog won't go near his food with these supplements on it.

However, I do like the shampoo. I will be returning the other products. I had high hopes as I couldn't spell any smell with this product but he must have as he sniffed it and walked away.

If my dog had liked I would have given a 5.

Bottom Line: No, I would not recommend this to a friend

---

9 out 11 people found this review helpful

Using Dinovite

By

Sally F.

,

Bay City, TX

,

Oct 9, 2019
Verified Reviewer

Old English Sheepdog, in perfect health, except for itchy skin. 9 years old. Dog had current CBC and chemical panel done in April. Because of itchy skin, I ordered Dinovite in July 2019. Started giving it August 1, 2019. She declined rapidly, went into renal failure September 27, 2019, and humanely euthanized September 30, 2019. I feel certain her renal failure was due to Dinovite, as I'd read reviews of this happening to other dogs. Our second dog was also on it. He quit eating October 3, so we took him in immediately to have CBC and chem panel run. Both dogs did not want to eat any food that had been contaminated with Dinovite! Wish we had "listened" to them...DO NOT USE THIS PRODUCT! It will kill your beloved sweet dog! I didn't want to give it even one star, but couldn't post without a rating.

Bottom Line: No, I would not recommend this to a friend

---

7 out 8 people found this review helpful

My pets won't touch their food with Dinovite in it.

By

Dotty H.

,

Napa, CA

,

Oct 1, 2019
Verified Reviewer

It may be terrific stuff, but I have thrown out every bowl of food that contains Dinovite as both the dog and the cat won't touch it. It's expensive and with the food waste, it's even more expensive. I followed the directions introducing a bit at a time, but they won't be fooled. I feel misled as none of the ads mentioned how horrible it must smell to a sensitive pet nose. There is a 90-day return policy and I'm going to send it back.

Bottom Line: No, I would not recommend this to a friend

---

9 out 10 people found this review helpful

Dinovite caused pancreatitis and diabetes in my Miniature Schnauzer

By

Doug H.

,

Lebanon, OR

,

Sep 26, 2019
Verified Reviewer

Please do research on the High Chicken Fat supplement. Within 2 weeks of using the lick chops supplement my Schnauzer lost 5 pounds, was weak and sickly, drinking excess water and urinating many times during the night. Turns out the high fat triggered Pancreatitis, which led to Diabetes. Needless to say, I quit using the supplement and my Oskar is now in two insulin shots daily.

Bottom Line: No, I would not recommend this to a friend

---

Advertisement

---

2 out 2 people found this review helpful

Dinovite has helped to restore my dog's fur coat and improved his smell

By

Kenneth H.

,

Alabama

,

Aug 14, 2019
Verified Reviewer

I purchased Dinovite and tried the egg hamburger diet and none of my dogs liked it. I then started putting it in their food and they gobbled it up. I know it is responsible for both my older dogs improved fur coat and less itching. Their smell has been reduced and is noticeably not as strong. They show more energy and their eyes are brighter. I am buying my second boxes and added the Lickochops and Omega 3 & 6 supplement! Looking for even more improvement and hopefully happier dogs! will Keep you updated!!!!

P.S. Two of my dogs are 14 years old and 3 of them are 3 or less! Two medium sized and 3 small!

Bottom Line: Yes, I would recommend this to a friend

---

8 out 9 people found this review helpful

It works...

By

Bob L.

,

Tuscaloosa, AL

,

May 24, 2019
Verified Reviewer

I am a big time sceptic...of anything - TV ads, radio, internet, Facebook. I only tried Dinovite as an almost last resort for my 9-year-old Lab. Multiple allergy issues, skin problems. On hydroxyzine 100 mgm twice a day, thyroid, pain meds, etc. multiple "hot spots", rough fur, falling out all over, ears inflamed, worst gas EVER! Could clear a room of your best friends. We are now 7 weeks into this stuff. Fur is great...even the Vet said he was going to have to look in this product. Gas is gone. Ears are great. Still itching, some chewing, but lots better. Have all my 5 dogs on it. Highly recommend.

Bottom Line: Yes, I would recommend this to a friend

---

4 out 5 people found this review helpful

Unexpected

By

Billy H.

,

Denver, CO

,

Apr 29, 2019
Verified Reviewer

I have two English Mastiffs - a fawn and a brindle. The brindle's coat was dull and full of dandruff. The fawn is an older puppy and already had a good coat. I started giving them Dinovite a couple of months ago. It has made a very noticeable difference in the brindle. His coat is very shiny and so beautiful in the sunlight. I haven't noticed much difference in the fawn, but since she is so young, her coat was already very pretty.

Bottom Line: Yes, I would recommend this to a friend

---

5 out 5 people found this review helpful

Dinovite made our Katie's last years WONDERFUL!

By

Sandra M.

,

Coal Valley, IL

,

Apr 3, 2019
Verified Reviewer

We had a German Short Hair Pointer. We loved our Katie so very much! She was like a third child - LOL. When she started scratching, we felt so bad for her. We tried EVERYTHING! Then my husband heard about Dinovite on the radio on CH 890, WLS out of Chicago and thought that with the nice things being said we would try it.

In about a week we noticed an improvement. It wasn't immediate but her hair all came back and she stopped itching/biting. Our little girl was comfortable again! After a while, we decided she must not need it anymore so we stopped giving it to her. After a week, maybe two, the itching and biting came back! Well, we put her right back on it and, again, she was comfortable!

We tell everyone about Dinovite. Thank you so VERY MUCH for making her last 5 or 6 years comfortable! She made it to 15 years old and, if not for Dinovite, would've had to suffer those last few years. We only wish we'd found out about Dinovite sooner. THANK YOU!

Bottom Line: Yes, I would recommend this to a friend

---

29 out 30 people found this review helpful

Old dog, new life

By

Becky M.

,

Arkansas

,

Mar 7, 2019
Verified Reviewer

DESCRIPTION OF SYMPTOMS:

Our old coondog/chow mix, MataHairy, has developed a number of health issues in her later years (she is 12), so when she began scratching inconsolably, we weren't sure which issue to blame. Mata has hypothyroidism, Cushing's disease from a tumor on her adrenals or pituitary, and bilateral prosthetic knees with severe arthritis around the R one. Her fur had fallen out in splotches, and the fur she did have looked dull and greasy.

She was shedding profusely. I mean, the chow in her made her especially fluffy and she always shed, but I can't describe how bad it had gotten. Like a llama losing its winter coat, Mata's fur would come out in great plugs when we would pet her.

Her fur has always been thick and long like the chow chow; it's white with the hallmark black spots of the coondog. Her beautiful white fur had become stained from excessive licking and gnawing because of whatever is in a dog's saliva. She looked like she was very ill.

Our vet agreed and said all her symptoms presented like an endocrine syndrome. Because of the cocktail of meds she has to take for thyroid, Cushing's, and arthritis, we couldn't give her steroids. We agonized over our options. Mata's itching had become so severe that we feared she would tear open her skin. She couldn't go even a half an hour - including through the night - without violently "attacking" herself with teeth and claws to try to find relief. It was as if something was eating her from the inside out.

THINGS WE TRIED BEFORE DINOVITE:

Because of Mata's old age, we made the painful decision not to run expensive tests beyond basic current lab work. It really had gotten to the point where we were considering having to put her down as a final act of kindness to put her out of her misery. We researched and made a list of everything we could try first.

(1) We used five different kinds of shampoo.

(2) We tried three different topical treatments.

(3) We made sure we bought dog food that was only grain-free.

(4) We had basic lab work done to rule out anything new - like possible diabetes.

(5) As a last ditch effort to give our Mata girl relief, we ordered a 90-day supply of Dinovite. We were going to give it the full 90 days; at the end of 90 days, we decided that if it didn't give Mata back her quality of life, then was going to be time to say goodbye.

WHAT HAPPENED:

The longer your dog has had allergy symptoms, the longer it will take for Dinovite to reverse the problem. It took about 10 weeks, or 70 days, for us to see our old girl start to improve. She did go through a time when she would turn up her nose at her food dish if we put Dinovite in her kibble. The Dinovite coaches gave me several ideas over the phone, and it worked. They were wonderful.

I've read several negative testimonies here saying nothing worked; I'm not a vet, and I don't profess to understand complex endocrine or dermatological pathologies to be able to explain why this product works for some and not others. I can tell you that being patient, consistent, staying in contact with the Dinovite coaches, and waiting the full 90 days helps. In our case it was easy to be patient because our dog's life hung in the balance. If this product didn't help, when 90 days would come to an end so would her life. By this I mean we weren't in any hurry.

HOW MataHairy PRESENTS NOW:

We are now on our second box of large dog Dinovite. Mata's fur is white again, has completely grown back in - as thick and luxurious as when she was young - and she only sheds minimally. Best of all, Mata no longer scratches or gnaws herself.

I had purchased a special sling-harness with an integrated leash from GingerLead to walk Mata because her arthritis around the rear R leg knee was so bad that she couldn't put any weight on it. I can't prove that it's the Dinovite that fixed the arthritis - she's also on excellent med management by the vet (2x weekly shots plus 5 pills a day). But because she was also on those meds prior to Dinovite and still limped and required the GingerLead, I do wonder legitimately if the deciding factor in her improved gait isn't the Dinovite.

A SECOND DOG'S EXPERIENCE WITH DINOVITE:

Someone abandoned an older Shih Tzu at my husband's office in a busy commercial business park. He is now ours, we named him Mr. Buck. He is blind in one eye and had scaly, bumpy skin under one front armpit and all along that leg to the paw.

We started him on grain-free food and Dinovite. We've only had Mr. Buck about five weeks - his skin allergy has completely cleared up. The skin is soft and pink just like a healthy dog's skin should be.

Finally, Mr. Buck's fur is changing! I don't know the Shih Tzu breed. Maybe curly hair is common? I know that when we found Me. Buck, his fur was long, straight, and stringy. We had a groomer give him a "puppy cut," and now as it is growing out we are seeing it coming in curly like a labradoodle coat. I have no idea if this can be attributed to the Dinovite or not. But it's an interesting correlation.

SUMMARY:

Both dogs appear happier and healthier.

No more insane scratching and gnawing (MataHairy).

Less shedding (MataHairy).

Visually healthier skin (MataHairy, Mr. Buck).

Miraculous fur regrowth (MataHairy).

This was a long review. If you've made it to the end, you're a real trooper! I wanted to make the time to write so much because I am now a fierce advocate for this product and hope that my story may help someone else. Had it not been for Dynovite, we would not today have our beautiful MataHairy.

Bottom Line: Yes, I would recommend this to a friend

---

20 out 21 people found this review helpful

Amazing

By

Tracy G.

,

Danville, VA

,

Nov 17, 2018
Verified Reviewer

My dog has suffered all of his life from allergies. We have spent a fortune at the vet only to get mild relief for him.

He scratches constantly, has bald spots everywhere and the smell he has had was sour and yeasty and pungent, and I had to bathe him every other day to keep the smell down...and he would destroy my carpets digging because he was miserable. We have been feeding him grain free for years too.

A friend told me that her dog had the exact same issues and she tried the Dinovite and within a week her dog's symptoms had vanished.

My order arrived a week earlier than expected, which is awesome...and the dog loved it, and by the end of the first day, his scratching was already practically stopped! I purchased the liquid supplement because I felt like he would like it better. I may try the box next.

This is on the first days and I am excited about the future and having my boy happy and healthy!

Bottom Line: Yes, I would recommend this to a friend

---

18 out 40 people found this review helpful

Still waiting on refund

By

Chris T.

,

Florida

,

Oct 29, 2018
Verified Reviewer

Unfortunately, I was not able to use the product, my pet passed away two days before it arrived. I called Dinovite and they told me that I can get a full refund. They received it on October 15th. And still noncredit. They told me it can take 30 days for a refund. Hopefully it comes fast.

Bottom Line: No, I would not recommend this to a friend

---