FixMeStick Reviews
Claimed This company has claimed this profile, is getting alerted on any new customer reviews entering this page, and may engage in dialogue with its customers to address their matters.

Companies cannot pay money or provide goods in order to remove or alter customer reviews.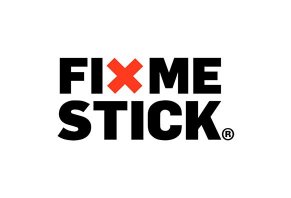 FixMeStick is a plug-and-play USB device that is intended to remove viruses from your computer and optimize it for speed. See How customers are reviewing this product.
---
This company is actively collecting reviews from its customers. All reviews submitted are subject to moderation and approval to ensure they meet our

Review Guidelines

.

FixMeStick product and customer service

By Greg K.

,

Arizona

,

Mar 23, 2020
Verified Reviewer

Overall Experience:

FixMeStick customer service was always prompt and helpful. I wasn't sure FixMeStick would work with my laptop because I had Windows 7. Customer service assured me that it would and it did work. It cleaned five malware/viruses from my laptop.

Bottom Line: Yes, I would recommend this to a friend

---

Great online chat support

By Kevin L.

,

Calgary, Alberta, Canada

,

Mar 23, 2020
Verified Reviewer

Overall Experience:

I was reluctant to run my FixMeStick but it performed perfectly and cleared 57 potential threats! Support was always there if I got hung up but never needed them. Highly recommend FixMeStick as a piece of mind and clearing out unwanted threats.

Thank you.

Bottom Line: Yes, I would recommend this to a friend

---

Advertisement

---

Best computer product.

By Gary B.

,

Newfoundland and Labrador, Canada

,

Mar 20, 2020
Verified Reviewer

Overall Experience:

I*ve used this product now for years and it has found many viruses that I didn't know I had over the years, great product, and well worth the money. This product can find hidden viruses that can cause problems with the way you use your computer on a daily basis.

Bottom Line: Yes, I would recommend this to a friend

---

Got excellent responses with some need for more detail.

By James B.

,

Westmoreland, KS

,

Mar 20, 2020
Verified Reviewer

Overall Experience:

I had several items identified to be deleted. I am a MAC user and needed to go into Spotlight to get them deleted. I could have used a bit more detail, but overall the support was great. The product is very good, also.

Bottom Line: Yes, I would recommend this to a friend

---

FixMeStick not working.

By Fred A.

,

Bathurst, New Brunswick, Canada

,

Mar 18, 2020
Verified Reviewer

Overall Experience:

The FixMeStick seems to work fine on my other computers (2 regular PCs). But on my own PC it gives me black screens. I did the software update as demanded. Tried every option, always to end up with a black screen and a flashing cursor and a locked-up PC that requires a hard shutdown and reboot.

Bottom Line: No, I would not recommend this to a friend

Mar 19, 2020

Hi Fred,

It's possible you may need to use one of FixMeStick's alternate boot options to get it started on this computer (option 2 on your instructions). If you need assistance, please send us an email at support@fixmestick.com or chat with us on our website at https://www.fixmestick.com and we'd be more than happy to walk you through it!

Looking forward to hearing from you.

Best,

The FixMeStick Team

---

If this one works as well as my last one

By Thomas F.

,

Westmeath, Ontario, Canada

,

Mar 14, 2020
Verified Reviewer

Overall Experience:

I haven't got to using it as of yet but if it is as good as the last one I used, then I will be more than happy with it. Because of some mix up last summer, I did not receive my new stick. But this company went well beyond what I expected from them. This is a company that I would suggest anyone use if they are having computer problems.

Bottom Line: Yes, I would recommend this to a friend

---

Great product, great service

By Frank T.

,

Toronto, Ontario, Canada

,

Mar 11, 2020
Verified Reviewer

Overall Experience:

I am very pleased with FixMeStick. It is a good product and gets the job done. I scan regularly and on several occasions it has picked up viruses. On a couple occasions I had to contact their customer service department and was totally satisfied with the results. Keep up the good work.

Bottom Line: Yes, I would recommend this to a friend

---

Advertisement

---

FixMeStick

By Marie M.

,

Nova Scotia, Canada

,

Mar 10, 2020
Verified Reviewer

Overall Experience:

I received excellent service when I requested assistance this past week. The technician followed up on several occasions to endure I was successful in fixing my problem.

I certainly recommend this product and the technician service.

Bottom Line: Yes, I would recommend this to a friend

---

Outstanding product and great customer support!

By Hansel R P.

,

Georgia

,

Mar 10, 2020
Verified Reviewer

Overall Experience:

I've been a FixMeStick customer for many years now. I admit I was a little skeptical at first at using something that resembled a thumb drive. How could something like this update each time I plugged it into my USB Port without me doing anything? I admit, after the first few times of using it I was hooked on it. I told my friends about it who had been with another company for a while. I told them if you don't like it you can get a full refund before 45 days were up. Well, needless to say, they tried it. They called me and said "Rickey" this "FixMeStick found things on my computer that the program I've been using for years never found." And another thing, my computer is running faster than ever. I said are you going to keep it, you bet I am. Great!

Bottom Line: Yes, I would recommend this to a friend

---

Very satisfied

By Ginette B.

,

Montréal, Québec, Canada

,

Mar 7, 2020
Verified Reviewer

Overall Experience:

I have now used FixMeStick twice on my laptop and twice on my husband's laptop. Both were easy and worked great. I strongly recommend to use it overnight as it takes several hours. I recommend FixMeStick, it works really well.

Bottom Line: Yes, I would recommend this to a friend

---

Saved by professionals

By Charles G.

,

Wayne, NJ

,

Mar 7, 2020
Verified Reviewer

Overall Experience:

I have had FixMeStixk for several years and could not be more pleased.

The system works as they said it should and gives me peace of mind.

We recently moved and our computer crashed, everything was lost.

I contacted FixMeStick customer support (Laura), the response was timely, courteous, and resolved my problem.

I would recommend them and their product to all.

Bottom Line: Yes, I would recommend this to a friend

---

Wonderful

By Elizabeth S.

,

Pennsylvania

,

Mar 3, 2020
Verified Reviewer

Overall Experience:

At one point, I messed up and accidentally put my account under two separate email accounts so I was billed on both accounts. Not FixMeStick's fault. I contacted the company ready to do battle but they researched my claim, refunded the second billing, and then went so far as to notice the device had only been used one time. They asked if I had lost my stick. I had and they are replacing it. Super easy company to work with.

Bottom Line: Yes, I would recommend this to a friend

---

Advertisement

---

Messed up machine

By Richard M.

,

Tucson, AZ

,

Mar 3, 2020
Verified Reviewer

Overall Experience:

Got my FixMeStick in 15 days. As soon as it arrived, the support team contacted me and wanted to get the show on the road. They gave me step by step instructions, they did not make me feel bad for not being computer savvy. They really rock, they are all so cool and caring. I recommend FixMeStick to everyone. Seriously, they are the best...thanks again FMS team.

Bottom Line: Yes, I would recommend this to a friend

---

Great

By James R.

,

New York

,

Feb 27, 2020
Verified Reviewer

Overall Experience:

I am a person of very little education it was hard and frustrating to figure out how to use this and especially nobody else to help me. I am not very good at these computers so by trial and error I finally got it to work. Yes, it did clean my computer and I was very pleased to recommend to people that have a computer to get it and use it. It does work.

Bottom Line: Yes, I would recommend this to a friend

---

FixMeStick did a great job!

By Allen S.

,

Lakes Region, NH

,

Feb 25, 2020
Verified Reviewer

Overall Experience:

I am very impressed with this small little gadget that plugs into a USB port on my laptop. My first "scan" removed some possible malware from my computer and seemed to increase the speed of searches etc. after the run. To date, Feb 23, 2020, I am running the second monthly scan on my system as I type this review. I did not realize that for the type of account that I purchased - 3 computers used for 1 year that it's necessary to run one scan a month. This I assume is because FixMeStick gathers and automatically sends any new malware it finds to the company to stay on top of what "hackers", identity theft persons or others are trying to use.

I also took advantage of purchasing McAfee Virus Protection for up to 5 devices (includes mobile phones) for 1 year. The reduced cost was about as inexpensive as one could get without being free!

I absolutely recommend this company - 5 stars! I have contacted them twice with a few questions and they respond within almost immediately (email) with answers and support. Just realize you need to observe their "business hours" of operation. Otherwise, the email is held and a response was given on the next business day. I have not tried phone contact but I believe it would be just as professional.

Two other things: They provide you with their address in Montreal, CA and contact information before you place an order. PayPal can be used for payment. Any "scam" company would never do this! Nor would PayPal not have checked them out to protect PayPal.

Bottom Line: Yes, I would recommend this to a friend

---

FixMeStick

By Carl M.

,

Minnesota

,

Feb 25, 2020
Verified Reviewer

Overall Experience:

Excellent service on it, customer service is excellent, thanks FixMeStick. It works great always, used it to clean the computer, thank you FixMeStick, always cleans my computer, my favorite, thank you. Computers need to clean viruses on the computer so no issues on it when using the computer, my favorite to use, thank you.

Bottom Line: Yes, I would recommend this to a friend

---

Impressed with helpful service.

By Deanna A.

,

Alberta, Canada

,

Feb 24, 2020
Verified Reviewer

Overall Experience:

I could not get FixMeStick to work. It said "desktop manager not active." Once I relayed this problem to the company, they actually gave me instructions to possibly fix the problem. After several attempts we got the stick to work. I am surprised may patience and their responses worked.

I am impressed also by their promptness to the matter via email.

Bottom Line: Yes, I would recommend this to a friend

---

Advertisement

---

Excellent service

By Robert G.

,

Thomaston, CT

,

Feb 20, 2020
Verified Reviewer

Overall Experience:

The FixMeStick support team got right back to me when I needed help loading the app. I was very pleased not only with the advice, but also with the follow-up.

I certainly would recommend the FixMeStick for everyone to keep their computers virus-free!

Bottom Line: Yes, I would recommend this to a friend

---

StartMeStick returns

By Mary D.

,

Scotland

,

Feb 14, 2020
Verified Reviewer

Overall Experience:

After trying the StartMeStick I realized it was not suitable for my requirements and decided to request a refund.

All emails were answered quickly and the staff was knowledgeable, helpful, and pleasant.

I had no problem receiving a refund.

Bottom Line: Yes, I would recommend this to a friend

---

Connection problem

By David R.

,

Newfoundland and Labrador, Canada

,

Feb 11, 2020
Verified Reviewer

Overall Experience:

Purchased a stick but could not get the connection to work on my laptop. Called the toll-free number and joined a chat with the agent. He sent me a video that I followed and thus corrected my problem.

Bottom Line: Yes, I would recommend this to a friend

---

FixMeStick

By Rosalind C.

,

Haliburton, Ontario, Canada

,

Feb 10, 2020
Verified Reviewer

Overall Experience:

Great product...have one of the original FixMeStick (I lost the first one and you sent me a replacement, for which I was grateful). Gives me peace of mind I received a Chromebook for Christmas for on the go so wish FixMeStick was able to clean a Chromebook (Android) too. Hope you are considering adding a FixMeStick for Androids in the future.

Bottom Line: Yes, I would recommend this to a friend

---

Cleans my comps and prompt service

By Ben R.

,

Richmond Hill, Ontario, Canada

,

Feb 9, 2020
Verified Reviewer

Overall Experience:

A few years ago my computers developed severe infections when I learned of FMS, which works in addition to the regular security system.

Since I started using FixMeStick to keep the computers clean there are no more infection problems.

Very pleased with it. Also very pleased with the prompt service provided to me by FMS staff when required.

Bottom Line: Yes, I would recommend this to a friend

---

Advertisement

---

Overall Experience:

I have done two full scans with this device, finding nothing both times. Updates work smoothly but the scans seem to take too long! Also ordered StartMeStick! It offers an alternative way to boot a failing computer!

I guess that's a good thing!?

Bottom Line: Yes, I would recommend this to a friend

---

Getting Sticks to run

By James K.

,

Toronto, Ontario, Canada

,

Feb 4, 2020
Verified Reviewer

Overall Experience:

I spoke with two agents and they assisted me in solving the problems I was having getting the two Stick devices to run. Some of my protection programs were interrupting the installations and operation of the Sticks. This was done through the CHAT process offered by FixMeStick. I recommend these products and the people they have to help you through problems.

Bottom Line: Yes, I would recommend this to a friend

---

FixMeStick user

By Eric B.

,

Iowa

,

Feb 1, 2020
Verified Reviewer

Overall Experience:

I have been using this product before the Windows 7 upgrade stopped being updated and I'm very pleased with the results of this product. My question is, is there a limit to how many times I use it per month?

Bottom Line: Yes, I would recommend this to a friend

Feb 3, 2020

Hi Eric,

I'm happy to hear you're pleased with your FixMeStick. After looking up your subscription, you are able to use your FixMeStick on up to 3 different computers each month. This resets every month.

Hope this helps! If you have any other questions about the product, don't hesitate to email us at support@fixmestick.com

Best,

Claire

---

Exceptionally helpful

By Carole G.

,

Pennsylvania

,

Feb 1, 2020
Verified Reviewer

Overall Experience:

I emailed this company with a problem and request. They were extremely pleasant and helpful, they were kind and professional while addressing my request. They will go out of their way for you.

Bottom Line: Yes, I would recommend this to a friend

---

FixMeStick

By Robert H.

,

Wooster, OH

,

Jan 30, 2020
Verified Reviewer

Overall Experience:

The stick still will not load. I have to go to F12 to get it to run. Then it will load and run. I don't know what happened to it because it worked fine on January 9th. If I use F12 it will run.

Bottom Line: Yes, I would recommend this to a friend

Feb 3, 2020

Hi Robert,

Sorry to hear you're having trouble with the FixMeStick. Email us at support@fixmestick.com and we'll happily troubleshoot with you to get it started!

Best,

Claire

---