Flaviar
This company has claimed this profile, is getting alerted on any new customer reviews entering this page, and may engage in dialogue with its customers to address their matters.

Companies cannot pay money or provide goods in order to remove or alter customer reviews.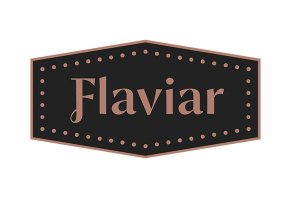 Summary
Flaviar offers a quarterly subscription program for rare and premium liquors from around the world and lets you sample a variety of flavors without committing to a full bottle. Overwhelmingly positive customer reviews indicate this subscription company really delivers.
Pros
Extensive selection
Occasionally offers better pricing for bottles than other suppliers
Excellent customer reviews
An easy subscription cancellation process
Cons
Relatively expensive for the amount of alcohol you receive
Some subscribers had shipping problems
Not available in many US states
You don't have the option for complete customization with tasting boxes
Flaviar Review
Flaviar is a premium tasting club for spirit enthusiasts. This service makes it possible to receive rare bourbons, gins, whiskeys, and more right at home for an educational, entertaining drinking experience.
You can sign up for quarterly deliveries of samples of specialty liquors or purchase your favorite types by the bottle. The brand also offers a range of accessories and merchandise related to craft alcohol to help you better embrace your hobby.
Does the company succeed in giving you access to premium liquors at acceptable pricing? Our analysis will help you decide if Flaviar's club is worth joining.
How Does the Club Work?
Flaviar claims to curate a selection of more than 20,000 spirits, including whiskey, bourbon, brandy, gin, rum, absinthe, cognac, and more from across the planet.
The company's goal is to make premium alcohol accessible to more people, no matter what's in stock at your local liquor store.
All Flaviar liquors are guaranteed to be authentic, and the company strives to package every sample in ways that ensure the drinks will be the same quality and taste as full-size bottles.
Subscription
Besides receiving new liquors quarterly with your subscription, you will also gain entry to the greater Flaviar community. This includes invites to members-only events and access to community features like a Digital Home Bar, online Tasting Log, Flavor Match recommendations, and thousands of bottle reviews from other members.
Members also gain access to exclusive bottlings, free shipping, and a complimentary quarterly Spirits Delivery, which includes a Tasting Box and a full-sized (750ml) bottle of your choosing.
To sign up for a subscription, you'll first specify whether you're interested in monthly or quarterly deliveries. After sharing an email address, you'll select which types of spirits you most enjoy from a list that includes bourbon, gin, rum, brandy, tequila, vodka, and whiskey (you can choose as many as desired).
Next, you'll indicate which liquor brands you've tried before from a list of several dozen. From those selections, Flaviar will request you choose the one brand you wouldn't want to survive without on a desert island.
From there, you will receive an orderly summary with pricing information. You can't make your flavor selections until you process your first payment.
After this point, you can choose from any of the company's available Tasting Boxes and full-size bottle options, both of which are updated quarterly. Within each box will be a selection of drinks along with flavor notes and tasting instructions.
You'll also receive a collectible Flaviar concrete coaster.
Additional Buying Options
It's also possible to purchase from Flaviar without signing up for a subscription. You can shop spirits by the bottle or purchase curated tasting boxes without a membership.
Each tasting box costs $41.99 and includes three 50ml samples of spirits based around a theme. Below are the three most popular boxes the company offers:
Flaviar Welcome Box: Includes Breckenridge Bourbon Whiskey (43%), Copper Fox Rye Whiskey (45%), and Wolfburn Northland (46%).

Whiskey Gangs of New York: Includes Iron Smoke Straight Bourbon Whiskey (40%), Widow Jane 10-Year-Old Straight Bourbon Whiskey (45.5%), and Coppersea Excelsior Straight Bourbon Whiskey (48%).

Spirit of the American Revolution: Includes Van Brunt Stillhouse Due North Rum (40%), Albany Distilling Co Quackenbush Amber Rum (40%), and Stolen Overproof Rum (61.5%)
The company also sells a variety of merchandise designed for the home mixologist, including a Flaviar Bar (starting at $389), flasks ($39.90), whiskey glasses, and coasters (starting at $37), and more.
Pricing, Shipping, and Return Policy
Flaviar currently offers both a quarterly and annual subscription program:
Quarterly: $95 per delivery
Annual: $300 total ($75 per delivery)
With both plans, you'll receive three 50-ml samples and a full-size 750ml bottle of your choice every three months. This comes to about 900ml of liquor per order or about 1.2 750-ml bottles.
You'll also receive free shipping on any other purchase you make through Flaviar during your subscription time. All subscription plans will automatically renew unless you cancel beforehand through your online account.
Though the company ships throughout the European Union, the following states are exempt from delivery: AA, AE, AK, AL, AP, AR, DE, GU, HI, IA, ID, IL, KY, MD, MI, MN, MS, MT, OH, OK, PA, PR, SD, TX, VA, VT, WV, and WY.
Flaviar won't deliver to PO boxes. An adult over 21 must be present to sign for all deliveries. For this reason, you might want to direct your order to the workplace to guarantee you are around to sign for it.
Sales are final on alcohol purchases unless your samples were damaged during shipment or you receive the wrong ones.
You can cancel your membership account within three days of signing up for a full refund. Canceling after this time will prevent your membership from renewing, but you will still be charged for that quarter and receive your scheduled delivery.
Some items from the online store are considered nonrefundable, including personalized items, anything from the "Vault" store, all special collaborations, and unique pre-sale products.
Are Flaviar Prices a Good Deal?
To find out whether you're getting a good deal with Flaviar, we compared the pricing for a variety of liquors to what you would pay at other notable retailers.
| | Flaviar | ReserveBar | Liquorama | CW Spirits |
| --- | --- | --- | --- | --- |
| Bacardi Gran Reserva Diez, 750ml | $42.99 | $50 | $39.99 | $39.99 |
| Don Julio 1942 Anejo Tequila, 750ml | $135.99 | $154 | $149.99 | $139 |
| Johnnie Walker The White Walker Edition, 750ml | $24.99 | $39 | $34.99 | $39.99 |
| Wild Turkey 101, 750ml | $24.99 | $29 | $24.99 | $24.99 |
| Hendrick's Gin, 750ml | $27.99 | $41 | $32.99 | $44.99 |
ReserveBar tends to offer the highest prices. This company brands itself as a premium gift-giving site and lets you pay for custom engraving on many bottles so that you can leave a personal message.
However, ReserveBar tends to have the smallest selection of liquors available of these four companies, and the choice is slated more towards high-end offerings. There's no option to sign up for a subscription or receive smaller samples.
The other two companies, Liquorama and CW Spirits, are more standard e-commerce stores. In some instances, their pricing beats out Flaviar. We found that both companies offer a wide variety of liquor options and offer the same selections as Flaviar in most cases.
This makes either supplier a viable alternative for anyone not interested in signing up for a subscription and who knows that they want to purchase full-sized bottles immediately.
If trying lots of new liquors appeals to you, then Flaviar offers a unique service not matched by other sellers. For many people, that will be worth potentially paying more per serving.
Analysis of Customer Reviews
More than 500 Flaviar customers have left reviews for Flaviar on our site, for a combined rating of 4.3-stars out of five. Over 80% of these customers say they would recommend the service to a friend.
Common Compliments:
Excellent customer support and guidance
Consistent quality service for long-term customers
Great way to get exposed to new styles of alcohol
Makes an excellent gift for alcohol lovers
Good deals with the customer referral program
Common Complaints:
Some customers hated the flavors they received
Slow shipment times for some users, missing bottles on delivery
A few customers never received their orders, struggled to get a refund
The Bottom Line
We are impressed with the company's broad selection and found many spirits sold by Flaviar that were difficult to find elsewhere.
Flaviar offers a unique service in the subscription world—the opportunity to taste premium spirits at home without committing to purchasing the whole bottle.
This is an excellent service for both adventurous and timid drinkers, as it allows you to sample a variety of styles without feeling like you're wasting product if you don't like one.
Customer reviews indicate that the majority of subscribers love Flaviar.
Lastly, it's a mistake to think that signing up for Flaviar will save you money. Though purchasing the company's full-size bottles may lead to slight cost savings compared to other supplies, buying Flaviar tasting boxes can be more expensive than paying for shots at your favorite bar.
Customer Reviews
Posted on Jul 30, 2015
Best customer service experience in years
I was given a referral by a friend which gives a £10 credit on your first order. However, it did not register on my account when I ordered. A quick email to their customer service and the order was canceled and the credit was applied to my account. Upon re-ordering one of the offers for, a free bottle had expired. A quick reply to customer service and the rep had taken care of the situation to my extreme satisfaction.
Despite this minor hiccup on my first order, I will be giving Flaviar more of my business for their services as they did what no company has done for me in years which is delighted the customer.
Posted on Jul 31, 2015
Best customer service I've had in years
A friend gave me a referral to this site which in turn gave both myself and him some credit on our accounts. After making my first purchase, I realized that my account had not been credited with the sign up bonus. After a quick email to the customer service team, the order was canceled. The account was credited with the referral bonus and I could complete the order again. But oh no! The offer of the free bottle of Ron-De-Jeremy Rum had expired! Another customer service rep told me not to worry and that everything would be taken care of.
So enough gushing and lets get down some hard facts. These guys are a start up, and they're plastering themselves on every trendy social media network I have seen. So you have to expect that they're going to go from very few customer to a lot in a short period of time. Like any business, this can cause problems, which is why their customer service team is on the ball. Secondly, They're shipping out of Slovenia from what I can tell. Now shipping to the UK from Slovenia doesn't take very long, about a week at most, maybe two if there are some national holidays getting in the way.
As for the people in the USA and further abroad, you have to expect a long wait. Standard delivery isn't going to be UPS or DHL. It will be sent through national postal services. A couple of things they can do better (in my opinion): They can Invoice upon ordering. Currently, they don't seem to be doing invoices from the people I have talked to who have placed orders through their website. The order history and order tracking through the website is lacking. We're used to well polished e-commerce sites these days with eBay and Amazon and they like showing us how it's done. So maybe these guys have that in the works.
I know they're hiring a front end and back end developer at time of writing. Why 5 stars? Well like the title says, they've hooked me up so far, and the order shipped in less than 24 hours from payment. So now it's in the hands of the postal services. Have faith (and a little patience), They're a startup after all.
Bottom Line: Yes, I would recommend this to a friend
Posted on Jul 20, 2015
Excellent service and Customer Service
Rarely in this country do we have such choice, excellent service, and the best after sales service that Flaviar excel at. I cannot praise them highly enough and would recommend them to all our friends and family. Thank you, Flaviar.
Bottom Line: Yes, I would recommend this to a friend
Posted on Apr 23, 2015
Excellent Service. If you haven't tried these guys in the last 3 months, do it now.
Fantastic service! I have placed many orders with them over the last 6 months (18 bottles and counting). Delivery was slow during the Christmas rush, but they have really improved their shipping and delivery. The last several orders have all arrived in less than three weeks, and every single order has been well packed and arrived in perfect condition. Their email communication is excellent and they even located a special bottle for me. They guarantee delivery and stand behind their service. I had one issue which they stood behind and immediately issued a refund. Highly recommended and I will continue to purchase more from them. These guys are serious about what they do.
Bottom Line: Yes, I would recommend this to a friend
Posted on Jul 21, 2015
Don't understand the negative feedback.
I have been ordering tasting packs and individual bottles from Flaviar for about six months now and have nothing but praise for the company. I am highly impressed with the variety they offer. Of all the orders I have placed, I only had one that required a three week wait. I have noticed that some come to my post office, and I have to go and sign for it, while some are delivered to my home. I'm not sure why this is, but may explain some of the issues with delivery I have noticed on some of the previous negative posts.
I'm not sure how they do it, but they make me feel like a VIP, while keeping cost reasonable. I think that is the key to the niche they fill. Educate and personalize, if they keep working on that, they will continue to have happy customers like me.
Bottom Line: Yes, I would recommend this to a friend
Posted on Jul 21, 2015
Excellent Experience
Well it's things like the personal replies that make Flaviar so great. When I asked a question a month or so ago I received a prompt and personalized reply that completely answered my question. Also, all shipments have arrived (and come on guys, of course it takes a while to get from Europe to North America), and I've loved tasting different Whiskeys (and Whiskys) from around the world that I would probably never taste or even hear of had Flaviar not sent them to me. It's like going to a tasting at the best Whiskey bar in town once a month, except that I live in a town of 2,000 people in the Canadian tundra and such things do not exist up here. The website is great, I like the interactive "my bar" feature and Flaviar has done nothing but impress so far.
Bottom Line: Yes, I would recommend this to a friend
Posted on Apr 26, 2015
Excellent service!
I started my Flaviar experience first with a tasting pack. It arrived quickly. Then I ordered the first bottle and it took quite some time but arrived finally. After that, I have ordered two times more, totaling six bottles and the delivery has been really quick and products really good.
Communication is good for me and selection is good, from a suitable level up to a top quality products.
I can highly recommend!
Bottom Line: Yes, I would recommend this to a friend
Posted on Jul 21, 2015
Quality Liquor for the Masses
As an avid scotch and whiskey fan living in a somewhat small town in Tennessee with antiquated liquor laws, I face the unhappy situation of having few options when it comes to high-quality or hard-to-find distillations. However, because of Flaviar I have been able to experiment with many kinds of whiskey and therefore have expanded my palate and experience. I appreciate all of Flaviar's hard work and I look forward to ordering another bottle soon.
Bottom Line: Yes, I would recommend this to a friend
Posted on Jul 21, 2015
Great Experience
I've purchased 10 plus bottles of liquor from Flaviar and have been happy with every single one, never had any issues with shipping, although it does take a few weeks. I've never had a damaged bottle at all. I really enjoy the site as I'm able to discover new bottles and flavors that I would not normally find anywhere in my area and wouldn't even have known to ask for a special order. I've recommended this site to my friends and will continue to purchase from them.
Bottom Line: Yes, I would recommend this to a friend
Posted on Jun 7, 2015
GREAT bang for your buck!
I have been a customer of Flaviar's for almost two years now. I will admit that in the company's infancy they DID have shipping issues - I am happy to say that those issues have been remedied and now they ship my purchases to me in about a week from time of purchasing on-line. I find this to be in keeping with the finer liquor stores from across the pond.
I do extensive research before making a purchase spanning the globe for uncommon to rare (read: shuttered distilleries) bottles and have amassed a collection of over three hundred bottles with an approximate current market value of $40,000 U.S.D. - so I take my liquor VERY seriously. Flaviar does an EXCELLENT job of providing a myriad of spirits for the consumer. Their pricing is consistently competitive and often far less expensive than even the most aggressive stores here in the states, three bottles immediately come to mind:
Glendronach 15 year - Flaviar $70, here in the U.S. $100 + tax
Glenfarclas 105 - Flaviar $60, here in the U.S. $80 + tax
Laphroaig Quarter Cask - Falviar $45, in the U.S. $60 + tax
All three of these bottles are mainstays in my bar for entertaining friends and all are well-received.
When you couple this outstanding pricing with free shipping (when you buy ANY three bottles) the savings are HUGE!!!
Whenever they have the Glendronach 15 yr on special (I'd say every four months) I pick up 3-4 bottles. Folks, single malt scotch on average goes up 15% a year (especially fro over marketed products like Macallan).
My personal recommendation is for you to pick up three bottles of Glendronach 15 yr (if you're into sherried single malt) next time they advertise it and compare it to a bottle of Macallan 18 yr. I find the Glendronach to be more complex and you're basically paying the SAME amount for THREE bottles of Glendronach 15 yr vs. ONE bottle of Macallan 18 yr.
It is my hope that eventually they add an auction house to services to accommodate my sweet tooth for Brora, Caperdonich Dallas Dhu and Port Ellen - until then though I will happily sip on dram after dram of fine single malt from operational distilleries and laugh all the way to the bank with the money I've saved.
If you tried Flaviar in the past and were unhappy with the shipping time do yourself a favor and try them again, you WON'T be disappointed!
Prost!
Bottom Line: Yes, I would recommend this to a friend
Posted on Jul 22, 2015
Great Company.
I've been impressed with the selection of Scotch Flaviar offers. I'm relatively new to Scotch drinking and enjoy reading about what they offer and trying select bottles. They always manage to find and offer selections which aren't readily available in most liquor stores. I also like the ability to shop from home online. The free shipping and no sales tax are also great. So what if shipping takes a little while, it's a great deal and experience when it arrives.
Bottom Line: Yes, I would recommend this to a friend
Our Promise to You
In order to safeguard you and ensure helpfulness and relevance, our compliance team manually assess every customer review before it goes live.
We have a zero-tolerance policy for fake reviews, and companies cannot control or alter any reviews at any time.