Flaviar
This company has claimed this profile, is getting alerted on any new customer reviews entering this page, and may engage in dialogue with its customers to address their matters.

Companies cannot pay money or provide goods in order to remove or alter customer reviews.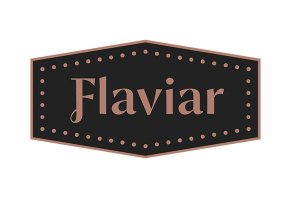 Summary
Flaviar offers a quarterly subscription program for rare and premium liquors from around the world and lets you sample a variety of flavors without committing to a full bottle. Overwhelmingly positive customer reviews indicate this subscription company really delivers.
Pros
Extensive selection
Occasionally offers better pricing for bottles than other suppliers
Excellent customer reviews
An easy subscription cancellation process
Cons
Relatively expensive for the amount of alcohol you receive
Some subscribers had shipping problems
Not available in many US states
You don't have the option for complete customization with tasting boxes
Flaviar Review
Flaviar is a premium tasting club for spirit enthusiasts. This service makes it possible to receive rare bourbons, gins, whiskeys, and more right at home for an educational, entertaining drinking experience.
You can sign up for quarterly deliveries of samples of specialty liquors or purchase your favorite types by the bottle. The brand also offers a range of accessories and merchandise related to craft alcohol to help you better embrace your hobby.
Does the company succeed in giving you access to premium liquors at acceptable pricing? Our analysis will help you decide if Flaviar's club is worth joining.
How Does the Club Work?
Flaviar claims to curate a selection of more than 20,000 spirits, including whiskey, bourbon, brandy, gin, rum, absinthe, cognac, and more from across the planet.
The company's goal is to make premium alcohol accessible to more people, no matter what's in stock at your local liquor store.
All Flaviar liquors are guaranteed to be authentic, and the company strives to package every sample in ways that ensure the drinks will be the same quality and taste as full-size bottles.
Subscription
Besides receiving new liquors quarterly with your subscription, you will also gain entry to the greater Flaviar community. This includes invites to members-only events and access to community features like a Digital Home Bar, online Tasting Log, Flavor Match recommendations, and thousands of bottle reviews from other members.
Members also gain access to exclusive bottlings, free shipping, and a complimentary quarterly Spirits Delivery, which includes a Tasting Box and a full-sized (750ml) bottle of your choosing.
To sign up for a subscription, you'll first specify whether you're interested in monthly or quarterly deliveries. After sharing an email address, you'll select which types of spirits you most enjoy from a list that includes bourbon, gin, rum, brandy, tequila, vodka, and whiskey (you can choose as many as desired).
Next, you'll indicate which liquor brands you've tried before from a list of several dozen. From those selections, Flaviar will request you choose the one brand you wouldn't want to survive without on a desert island.
From there, you will receive an orderly summary with pricing information. You can't make your flavor selections until you process your first payment.
After this point, you can choose from any of the company's available Tasting Boxes and full-size bottle options, both of which are updated quarterly. Within each box will be a selection of drinks along with flavor notes and tasting instructions.
You'll also receive a collectible Flaviar concrete coaster.
Additional Buying Options
It's also possible to purchase from Flaviar without signing up for a subscription. You can shop spirits by the bottle or purchase curated tasting boxes without a membership.
Each tasting box costs $41.99 and includes three 50ml samples of spirits based around a theme. Below are the three most popular boxes the company offers:
Flaviar Welcome Box: Includes Breckenridge Bourbon Whiskey (43%), Copper Fox Rye Whiskey (45%), and Wolfburn Northland (46%).

Whiskey Gangs of New York: Includes Iron Smoke Straight Bourbon Whiskey (40%), Widow Jane 10-Year-Old Straight Bourbon Whiskey (45.5%), and Coppersea Excelsior Straight Bourbon Whiskey (48%).

Spirit of the American Revolution: Includes Van Brunt Stillhouse Due North Rum (40%), Albany Distilling Co Quackenbush Amber Rum (40%), and Stolen Overproof Rum (61.5%)
The company also sells a variety of merchandise designed for the home mixologist, including a Flaviar Bar (starting at $389), flasks ($39.90), whiskey glasses, and coasters (starting at $37), and more.
Pricing, Shipping, and Return Policy
Flaviar currently offers both a quarterly and annual subscription program:
Quarterly: $95 per delivery
Annual: $300 total ($75 per delivery)
With both plans, you'll receive three 50-ml samples and a full-size 750ml bottle of your choice every three months. This comes to about 900ml of liquor per order or about 1.2 750-ml bottles.
You'll also receive free shipping on any other purchase you make through Flaviar during your subscription time. All subscription plans will automatically renew unless you cancel beforehand through your online account.
Though the company ships throughout the European Union, the following states are exempt from delivery: AA, AE, AK, AL, AP, AR, DE, GU, HI, IA, ID, IL, KY, MD, MI, MN, MS, MT, OH, OK, PA, PR, SD, TX, VA, VT, WV, and WY.
Flaviar won't deliver to PO boxes. An adult over 21 must be present to sign for all deliveries. For this reason, you might want to direct your order to the workplace to guarantee you are around to sign for it.
Sales are final on alcohol purchases unless your samples were damaged during shipment or you receive the wrong ones.
You can cancel your membership account within three days of signing up for a full refund. Canceling after this time will prevent your membership from renewing, but you will still be charged for that quarter and receive your scheduled delivery.
Some items from the online store are considered nonrefundable, including personalized items, anything from the "Vault" store, all special collaborations, and unique pre-sale products.
Are Flaviar Prices a Good Deal?
To find out whether you're getting a good deal with Flaviar, we compared the pricing for a variety of liquors to what you would pay at other notable retailers.
| | Flaviar | ReserveBar | Liquorama | CW Spirits |
| --- | --- | --- | --- | --- |
| Bacardi Gran Reserva Diez, 750ml | $42.99 | $50 | $39.99 | $39.99 |
| Don Julio 1942 Anejo Tequila, 750ml | $135.99 | $154 | $149.99 | $139 |
| Johnnie Walker The White Walker Edition, 750ml | $24.99 | $39 | $34.99 | $39.99 |
| Wild Turkey 101, 750ml | $24.99 | $29 | $24.99 | $24.99 |
| Hendrick's Gin, 750ml | $27.99 | $41 | $32.99 | $44.99 |
ReserveBar tends to offer the highest prices. This company brands itself as a premium gift-giving site and lets you pay for custom engraving on many bottles so that you can leave a personal message.
However, ReserveBar tends to have the smallest selection of liquors available of these four companies, and the choice is slated more towards high-end offerings. There's no option to sign up for a subscription or receive smaller samples.
The other two companies, Liquorama and CW Spirits, are more standard e-commerce stores. In some instances, their pricing beats out Flaviar. We found that both companies offer a wide variety of liquor options and offer the same selections as Flaviar in most cases.
This makes either supplier a viable alternative for anyone not interested in signing up for a subscription and who knows that they want to purchase full-sized bottles immediately.
If trying lots of new liquors appeals to you, then Flaviar offers a unique service not matched by other sellers. For many people, that will be worth potentially paying more per serving.
Analysis of Customer Reviews
More than 500 Flaviar customers have left reviews for Flaviar on our site, for a combined rating of 4.3-stars out of five. Over 80% of these customers say they would recommend the service to a friend.
Common Compliments:
Excellent customer support and guidance
Consistent quality service for long-term customers
Great way to get exposed to new styles of alcohol
Makes an excellent gift for alcohol lovers
Good deals with the customer referral program
Common Complaints:
Some customers hated the flavors they received
Slow shipment times for some users, missing bottles on delivery
A few customers never received their orders, struggled to get a refund
The Bottom Line
We are impressed with the company's broad selection and found many spirits sold by Flaviar that were difficult to find elsewhere.
Flaviar offers a unique service in the subscription world—the opportunity to taste premium spirits at home without committing to purchasing the whole bottle.
This is an excellent service for both adventurous and timid drinkers, as it allows you to sample a variety of styles without feeling like you're wasting product if you don't like one.
Customer reviews indicate that the majority of subscribers love Flaviar.
Lastly, it's a mistake to think that signing up for Flaviar will save you money. Though purchasing the company's full-size bottles may lead to slight cost savings compared to other supplies, buying Flaviar tasting boxes can be more expensive than paying for shots at your favorite bar.
Customer Reviews
Posted on Sep 1, 2017
Over priced
Although I enjoyed the quarterly samples, I did not like the pricing for it. $60 a quarter for the membership and you only get one free sampler of three small bottles. That works out to $20 a tiny sample. VERY expensive! There is no free sample every month like this summary states above. Quarterly is all I find.
They suggested a dark rum, Kraken. Very good tasting. Local store price was less than $18. Flaviar is $30. Again, the concept is good, but the actual pricing is high.
I've been a member for a year, but am going to cancel to save money to buy MORE of the ones I really like.
Bottom Line: No, I would not recommend this to a friend
Posted on Apr 27, 2018
Best idea EVER
It is great to see the stories and people behind the bottles and contents! The website is easy to use and has a ton of information. Shipping was very fast, everything was packaged safely, and the coasters were a nice touch.
Bottom Line: Yes, I would recommend this to a friend
Posted on Sep 16, 2016
Totally Dishonest/Misleading Advertising & Merchandising
Paid $60 for 3 small tasting vials. Fine, whatever. I paid an additional $41 for what I thought was going to be an order of 750ml bottles (given the product page and description) and only received 3 more small tasting vials. So, with Flaviar, you are given the opportunity to spend obscene amounts of money on single servings of whiskey.
I do not recommend anyone waste their money with this scam.
Bottom Line: No, I would not recommend this to a friend
Posted on May 9, 2018
What a wonderful opportunity
We tried it and loved it. I went from a trial run to joining the membership. So satisfying to see my husband and sons enjoying a drink together on the porch, talking about life and great whiskeys. Thank you for creating such a unique opportunity that I know we will love!
Bottom Line: Yes, I would recommend this to a friend
Posted on Jul 8, 2015
Hmm, I think Columbus would've gotten me my booze quicker.
Look, the little five whiskey sampler came relatively quickly within a week or two. But the shipment of a single bottle, is something I'm still waiting on. It's a week short of a month, now. And I think they shipped it earlier this week with a 7 to 10 day shipment time. So I'll get it after a month, we're talking 1800's shipping speeds. And yes, the same tracking options from that era, as well.
The good news? If I want a finely aged whiskey, I can just order a step lower. No need to worry about 15 year old scotch or older, just get a 12-year, by the time you receive it.
Bottom Line: No, I would not recommend this to a friend
Posted on Nov 21, 2014
Still waiting.
So I placed an order on 10/30/2014. The email response to the order said it would be here in 12-18 days.
At day 1, I sent a note asking if I would receive shipping information. No answer.
Several days later, I responded to one of their sales email with the same question and still no answer.
Several days later again, I finally got a response at day 15 saying it would ship next week. That was last week. No email, no package. But my American Express Card was charged on 10/30/14 --
Legit or Scam? I don't know but I'm out 300 bucks and still no package. Never again.
Bottom Line: No, I would not recommend this to a friend
Posted on Nov 25, 2014
No communication
I'm not as bothered by the waiting as I am with no communication from them. My card has been charged but I'm still waiting and waiting and no response to my email queries. Not sure if I'll use them again.
Bottom Line: No, I would not recommend this to a friend
Posted on Aug 19, 2016
Flaviar shmaviar
If you are really into expensive liquor and want to try tiny little samples before investing in a bottle I guess this is good. The promotions however are confusing as to exactly what you will receive for your $60 'membership'. I saw an article about this in a magazine that sounded like you got 3 months of samples - 3 small vials of whiskey the first time and then you get to choose the next 2 months of samples - rum, vodka, gin, whatever. In actuality we got 3 samples of whiskey for $60 and that was it. Oh but this membership 'allows' us to buy more expensive booze to impress our friends, detailed information about the booze, distiller, etc. So what. I can read all that stuff online and buy quality booze at Costco or locally. What a disappointing Fathers Day gift this was! There isn't any way to get your money back either. So with my membership cancelled I get nothing but a bad whiskey taste in my mouth.
Bottom Line: No, I would not recommend this to a friend
Company Response from Flaviar Ltd.
Sep 7, 2016
Dear Kate,
Thank you for reviewing our service and for giving me the opportunity to address your concerns. I'm terribly sorry to hear that you were disappointed with the Flaviar Father's Day Gift.
You have contacted our customer care on July 15 and forwarded the link to the website that promoted our Father's Day Gift (3, 6 and 12 months of Flaviar Membership). We got back to you immediately with the full explanation of what the membership entails: one tasting box per quarter, monthly free shipping, access to exclusive content, online tasting course, exclusive deals, live events etc.
I'm sorry to hear you don't find enough value in what we offer as the tasting boxes are only one of the major club's benefits.
I've looked through our correspondence and haven't been able to find your request for a refund, I'm sorry. Saying that there is no way to get your money back is simply not correct, though. Here is our cancellation policy that can be found in our terms and conditions:
You may cancel your Membership any time by contacting our Membership team. Any refunds are calculated based on the 90-day Membership period as follows. If you cancel within 3 days of signing up to a paid Membership, we will refund your full Membership fee. We may charge you (or withhold from your refund) the value of benefits used by you and your account during this 3-day period. If you cancel at any other time, we will refund your Membership fee pro-rata, based on the remaining duration of the Membership, but only if you and your account did not make any eligible purchases or take advantage of Membership benefits since your latest Membership charge.
I really hope I've managed to address your concerns sufficiently but don't hesitate to contact us at hello@flaviar.com if you need further assistance. Thank you!
Posted on Jun 15, 2017
Not a subscription box service.
It's an online community of sorts and not a subscription service. You pay their subscription fees for the chance to buy small tasting boxes at questionable market prices and to be allowed to purchase from their online shop. The packaging and accompanying materials that are included with purchases are very well made and expertly/humorously written (they have someone there who's adept in prose), and they seem to be knowledgeable and capable in the world of tasting and spirits.
If you'd like to subscribe to an online resource, and accompanying community and exclusive shop, then this is for you. If you're looking for a monthly drinks-box, like I was, then this isn't it. Sadly, Flaviar's "marketing" is ambiguous and vague (maybe on purpose) on this state-of-affairs, thereby snagging unsuspecting monthly-box subscribers like myself.
Bottom Line: No, I would not recommend this to a friend
Posted on Apr 21, 2018
Broadening horizons
Flaviar provides a unique opportunity to sample a realm of spirit one would not normally consider due to the strata in which it resides. We would not consider purchasing a bottle of this quality just to try it out but, once having sampled the quality, we can easily see the value in the investment as well as the enjoyment in the experience.
Bottom Line: Yes, I would recommend this to a friend
Posted on Nov 28, 2018
Disappointed and discouraged, cannot even begin to define how I feel about Flaviar
Nowhere on the website, when I ordered a one-year gift subscription and a few cool looking bottles of tequila, rum, and such, did it state that the images on the site were not representative of what I might actually receive in my hands. So, when I ordered the Apocalypto Tequila Reposado in the ceramic jaguar/human head bottle, I expected to actually receive the Apocalypto Tequila Reposado in the ceramic jaguar/human head bottle. Instead, I received a poor imitation of that cool ceramic bottle rendered in clear glass with the back label showing through the front jaguar/human face.
When I sent an email complaining and asking for the bottle that was pictured, I was told that their supplier did not have that bottle and that there are no guarantees that what I order will actually look in person as they do on the website. I called this bait and switch. And, I received an email back telling me about the regulations they have to adhere to and how hard it is for them to do what they do while trying to change things up in the liquor industry. To say I don't care one twit about that is a gross overstatement.
Finally, one of the happiness fairies or whatever ridiculous title they call themselves told me they would reach out to their supplier and see if they could locate the bottle I actually thought I was purchasing. I had also sent them a picture from Caskers with the ceramic model and they said they would reach out to them, as well. Now, keep in mind, I had given this company almost four hundred and fifty dollars for the gift subscription and four bottles of liquor to go with it on Christmas morning. And, I heard crickets until two weeks later when I again emailed asking about the bottle of tequila I had actually believed I had purchased. At that time, I was told that they had credited me ten dollars for the inconvenience, but that was all they could do, their supplier did not have the ceramic bottle.
I have repeatedly told them in email and on their Facebook page that what they need to do is put it in FAQs that not all images on their site are representative of what the consumer will actually receive. So far, I haven't seen that done. As far as I am concerned, they are a disappointing and discouraging business to deal with. And, I am disgusted that this is what I thought was so cool that I should purchase it for my son. When I give him his gift, unfortunately, the joy he might have gotten will be tempered by the warning that things are not always as they seem on the Flaviar website.
Oh, and about that ten dollar credit to make me shut up and go away? You guessed it, I still haven't seen it. SMH.
Bottom Line: No, I would not recommend this to a friend
Company Response from Flaviar Ltd.
Feb 19, 2019
Hey Rosemarie,
Thank you for sharing your concerns. Constructive feedback is always appreciated and helps us improve further.
Wrong orders aren't uncommon in the e-commerce business, but what sets us apart is the way we handle such hiccups. It doesn't happen often, but we're very adept at handling wrong orders and always offer appropriate compensation for any inconvenience caused to a reasonable extent.
At the time you wrote this review you were still in contact with our customer support. Your issue has since been resolved in a timely manner and, we believe, to your satisfaction. We extended and executed a refund of 25% of the bottle price since our vendor was unable to provide the pictured bottle. We were also willing to take the product back for a full refund. Moreover, all products now feature a disclaimer in case there might be a discrepancy between the pictured and the actual product.
We're easy to reach at hello@flaviar.com if you need help with anything else
Wish you all the best!
Our Promise to You
In order to safeguard you and ensure helpfulness and relevance, our compliance team manually assess every customer review before it goes live.
We have a zero-tolerance policy for fake reviews, and companies cannot control or alter any reviews at any time.