Flaviar Reviews
Claimed This company has claimed this profile, is getting alerted on any new customer reviews entering this page, and may engage in dialogue with its customers to address their matters.

Companies cannot pay money or provide goods in order to remove or alter customer reviews.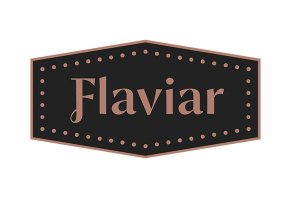 Flaviar is a club for spirits enthusiasts that helps you experience new liquors like whisky, bourbon, and gin from all around the world and build a home bar. What are customers saying?
---
Over priced

By Shay Weir

,

Georgia

,

Sep 1, 2017
Verified Reviewer

Overall Experience:

Although I enjoyed the quarterly samples, I did not like the pricing for it. $60 a quarter for the membership and you only get one free sampler of three small bottles. That works out to $20 a tiny sample. VERY expensive! There is no free sample every month like this summary states above. Quarterly is all I find.

They suggested a dark rum, Kraken. Very good tasting. Local store price was less than $18. Flaviar is $30. Again, the concept is good, but the actual pricing is high.

I've been a member for a year, but am going to cancel to save money to buy MORE of the ones I really like.

Bottom Line: No, I would not recommend this to a friend

---

Best idea EVER

By Roarke Ponce

,

Klamath Falls, OR

,

Apr 27, 2018
Verified Reviewer

Overall Experience:

It is great to see the stories and people behind the bottles and contents! The website is easy to use and has a ton of information. Shipping was very fast, everything was packaged safely, and the coasters were a nice touch.

Bottom Line: Yes, I would recommend this to a friend

---

Advertisement

---

Totally Dishonest/Misleading Advertising & Merchandising

By Matt

,

Sep 16, 2016
Verified Reviewer

Overall Experience:

Paid $60 for 3 small tasting vials. Fine, whatever. I paid an additional $41 for what I thought was going to be an order of 750ml bottles (given the product page and description) and only received 3 more small tasting vials. So, with Flaviar, you are given the opportunity to spend obscene amounts of money on single servings of whiskey.

I do not recommend anyone waste their money with this scam.

Bottom Line: No, I would not recommend this to a friend

---

What a wonderful opportunity

By K Waibel

,

Newberg, OR

,

May 9, 2018
Verified Reviewer

Overall Experience:

We tried it and loved it. I went from a trial run to joining the membership. So satisfying to see my husband and sons enjoying a drink together on the porch, talking about life and great whiskeys. Thank you for creating such a unique opportunity that I know we will love!

Bottom Line: Yes, I would recommend this to a friend

---

Hmm, I think Columbus would've gotten me my booze quicker.

By Eric Jones

,

Orange County, CA

,

Jul 8, 2015

Overall Experience:

Look, the little five whiskey sampler came relatively quickly within a week or two. But the shipment of a single bottle, is something I'm still waiting on. It's a week short of a month, now. And I think they shipped it earlier this week with a 7 to 10 day shipment time. So I'll get it after a month, we're talking 1800's shipping speeds. And yes, the same tracking options from that era, as well.

The good news? If I want a finely aged whiskey, I can just order a step lower. No need to worry about 15 year old scotch or older, just get a 12-year, by the time you receive it.

Bottom Line: No, I would not recommend this to a friend

---

Still waiting.

By John

,

Maine

,

Nov 21, 2014

Overall Experience:

So I placed an order on 10/30/2014. The email response to the order said it would be here in 12-18 days.

At day 1, I sent a note asking if I would receive shipping information. No answer.

Several days later, I responded to one of their sales email with the same question and still no answer.

Several days later again, I finally got a response at day 15 saying it would ship next week. That was last week. No email, no package. But my American Express Card was charged on 10/30/14 --

Legit or Scam? I don't know but I'm out 300 bucks and still no package. Never again.

Bottom Line: No, I would not recommend this to a friend

---

No communication

By David Brewin

,

North Carolina

,

Nov 25, 2014

Overall Experience:

I'm not as bothered by the waiting as I am with no communication from them. My card has been charged but I'm still waiting and waiting and no response to my email queries. Not sure if I'll use them again.

Bottom Line: No, I would not recommend this to a friend

---

Advertisement

---

Flaviar shmaviar

By Kate Field

,

Wisconsin

,

Aug 19, 2016
Verified Reviewer

Overall Experience:

If you are really into expensive liquor and want to try tiny little samples before investing in a bottle I guess this is good. The promotions however are confusing as to exactly what you will receive for your $60 'membership'. I saw an article about this in a magazine that sounded like you got 3 months of samples - 3 small vials of whiskey the first time and then you get to choose the next 2 months of samples - rum, vodka, gin, whatever. In actuality we got 3 samples of whiskey for $60 and that was it. Oh but this membership 'allows' us to buy more expensive booze to impress our friends, detailed information about the booze, distiller, etc. So what. I can read all that stuff online and buy quality booze at Costco or locally. What a disappointing Fathers Day gift this was! There isn't any way to get your money back either. So with my membership cancelled I get nothing but a bad whiskey taste in my mouth.

Bottom Line: No, I would not recommend this to a friend

Sep 7, 2016

Dear Kate,

Thank you for reviewing our service and for giving me the opportunity to address your concerns. I'm terribly sorry to hear that you were disappointed with the Flaviar Father's Day Gift.

You have contacted our customer care on July 15 and forwarded the link to the website that promoted our Father's Day Gift (3, 6 and 12 months of Flaviar Membership). We got back to you immediately with the full explanation of what the membership entails: one tasting box per quarter, monthly free shipping, access to exclusive content, online tasting course, exclusive deals, live events etc.

I'm sorry to hear you don't find enough value in what we offer as the tasting boxes are only one of the major club's benefits.

I've looked through our correspondence and haven't been able to find your request for a refund, I'm sorry. Saying that there is no way to get your money back is simply not correct, though. Here is our cancellation policy that can be found in our terms and conditions:

You may cancel your Membership any time by contacting our Membership team. Any refunds are calculated based on the 90-day Membership period as follows. If you cancel within 3 days of signing up to a paid Membership, we will refund your full Membership fee. We may charge you (or withhold from your refund) the value of benefits used by you and your account during this 3-day period. If you cancel at any other time, we will refund your Membership fee pro-rata, based on the remaining duration of the Membership, but only if you and your account did not make any eligible purchases or take advantage of Membership benefits since your latest Membership charge.

I really hope I've managed to address your concerns sufficiently but don't hesitate to contact us at hello@flaviar.com if you need further assistance. Thank you!

---

Not a subscription box service.

Greece

,

Jun 15, 2017
Verified Reviewer

Overall Experience:

It's an online community of sorts and not a subscription service. You pay their subscription fees for the chance to buy small tasting boxes at questionable market prices and to be allowed to purchase from their online shop. The packaging and accompanying materials that are included with purchases are very well made and expertly/humorously written (they have someone there who's adept in prose), and they seem to be knowledgeable and capable in the world of tasting and spirits.

If you'd like to subscribe to an online resource, and accompanying community and exclusive shop, then this is for you. If you're looking for a monthly drinks-box, like I was, then this isn't it. Sadly, Flaviar's "marketing" is ambiguous and vague (maybe on purpose) on this state-of-affairs, thereby snagging unsuspecting monthly-box subscribers like myself.

Bottom Line: No, I would not recommend this to a friend

---

Broadening horizons

Whittier, CA

,

Apr 21, 2018
Verified Reviewer

Overall Experience:

Flaviar provides a unique opportunity to sample a realm of spirit one would not normally consider due to the strata in which it resides. We would not consider purchasing a bottle of this quality just to try it out but, once having sampled the quality, we can easily see the value in the investment as well as the enjoyment in the experience.

Bottom Line: Yes, I would recommend this to a friend

---

Disappointed and discouraged, cannot even begin to define how I feel about Flaviar

Overall Experience:

Nowhere on the website, when I ordered a one-year gift subscription and a few cool looking bottles of tequila, rum, and such, did it state that the images on the site were not representative of what I might actually receive in my hands. So, when I ordered the Apocalypto Tequila Reposado in the ceramic jaguar/human head bottle, I expected to actually receive the Apocalypto Tequila Reposado in the ceramic jaguar/human head bottle. Instead, I received a poor imitation of that cool ceramic bottle rendered in clear glass with the back label showing through the front jaguar/human face.

When I sent an email complaining and asking for the bottle that was pictured, I was told that their supplier did not have that bottle and that there are no guarantees that what I order will actually look in person as they do on the website. I called this bait and switch. And, I received an email back telling me about the regulations they have to adhere to and how hard it is for them to do what they do while trying to change things up in the liquor industry. To say I don't care one twit about that is a gross overstatement.

Finally, one of the happiness fairies or whatever ridiculous title they call themselves told me they would reach out to their supplier and see if they could locate the bottle I actually thought I was purchasing. I had also sent them a picture from Caskers with the ceramic model and they said they would reach out to them, as well. Now, keep in mind, I had given this company almost four hundred and fifty dollars for the gift subscription and four bottles of liquor to go with it on Christmas morning. And, I heard crickets until two weeks later when I again emailed asking about the bottle of tequila I had actually believed I had purchased. At that time, I was told that they had credited me ten dollars for the inconvenience, but that was all they could do, their supplier did not have the ceramic bottle.

I have repeatedly told them in email and on their Facebook page that what they need to do is put it in FAQs that not all images on their site are representative of what the consumer will actually receive. So far, I haven't seen that done. As far as I am concerned, they are a disappointing and discouraging business to deal with. And, I am disgusted that this is what I thought was so cool that I should purchase it for my son. When I give him his gift, unfortunately, the joy he might have gotten will be tempered by the warning that things are not always as they seem on the Flaviar website.

Oh, and about that ten dollar credit to make me shut up and go away? You guessed it, I still haven't seen it. SMH.

Bottom Line: No, I would not recommend this to a friend

Feb 19, 2019

Hey Rosemarie,

Thank you for sharing your concerns. Constructive feedback is always appreciated and helps us improve further.

Wrong orders aren't uncommon in the e-commerce business, but what sets us apart is the way we handle such hiccups. It doesn't happen often, but we're very adept at handling wrong orders and always offer appropriate compensation for any inconvenience caused to a reasonable extent.

At the time you wrote this review you were still in contact with our customer support. Your issue has since been resolved in a timely manner and, we believe, to your satisfaction. We extended and executed a refund of 25% of the bottle price since our vendor was unable to provide the pictured bottle. We were also willing to take the product back for a full refund. Moreover, all products now feature a disclaimer in case there might be a discrepancy between the pictured and the actual product.

We're easy to reach at hello@flaviar.com if you need help with anything else

Wish you all the best!

---

Do not buy from these people

By Teri Carpenter

,

UK

,

Nov 14, 2014

Overall Experience:

I have waited nearly six weeks and still my item has not arrived. If it is lost in the post office, then they tell me nothing more than that. Customer service is appalling. They really don't seem to care at all.

Bottom Line: No, I would not recommend this to a friend

---

Advertisement

---

Awful - avoid at all costs

By David Elliot

,

United Kingdom

,

Jul 9, 2015

Overall Experience:

Over two months since my purchase, customer service will no reply to emails and no shipping details given. I'm really disappointed with the whole experience. I would recommend that you avoid this website at all costs. There are loads of reputable and dedicated whisky sites out there and this is not one of them unfortunately.

Bottom Line: No, I would not recommend this to a friend

---

The worst experience

By Jana

,

San Rafael, CA

,

Jul 10, 2015

Overall Experience:

I can only echo the sentiments in the previous reviews. This company is a total scam.

I bought a Gilt offer for the Whiskey tasting set and received an order confirmation on Nov 29 stating it would arrive in 12-18 days. On Dec 11 I got an email that it was shipped and would arrive in 7-10 days. (The initial offer claimed that all orders put in before Dec 7 would arrive in time for Christmas).

Today is Dec 30 and I still have not received anything.

The worst of all is that they won't reply to any attempts to get in touch. I sent two Facebook private messages, one tweet, two comments and three emails - no response at all.

Escalated this now to the awesome Gilt customer service team and hope they can help me.

I would highly recommend to look for more honorable services and don't order at Flaviar. There are multiple others and shabby companies like this one won't stay in business very long anyway.

Bottom Line: No, I would not recommend this to a friend

---

Takes a while, but they do deliver

By Guido

,

The Netherlands

,

Jan 14, 2015

Overall Experience:

I bought three bottles in November. I was hoping to receive them before Christmas. Alas, this was not to be, as they arrived in January. It took me while to track down customer support, but they were quite helpful. They also sorted out a problem with one of the bottles quite quickly and satisfactory. The long waiting times were unexpected and the lack of a track & trace code was a bit of a pain, but overall, I would order again. I'd bump their rating to four stars if they sorted out the track & trace system.

Bottom Line: Yes, I would recommend this to a friend

---

Overall Experience:

I placed an opening order and then got an email about some great sale of samplers. I opened that up and discovered that there was a bunch of stuff marked as sold out. Then when you actually picked something and then went to the checkout, it gave you an option to continue shopping. But if you do not pick anything there is no way to get back to the checkout.

They make this out to be all about great whiskeys and the opportunity to try a lot of rare whiskeys. It is a sale trap and scam designed to squeeze every penny out of you.

Bottom Line: No, I would not recommend this to a friend

Apr 13, 2017

Hey Ray,

I'm so sorry to hear other members beat you to your favorite picks, but you have to understand that in the "vault," a special section of our shop which is opened for a few days per month only. The samples and bottles are rare and very limited so that we can offer only a few at a time.

We understand that our first-come, first serve policy might be frustrating at times, but this way no one gets an unfair advantage. We like it because it's egalitarian, but we are currently working on further improvements to the model.

We're working hard to provide bigger vault editions in the future, so you'll have even more chance to get your hands on drinks you like the most. A small hint for future, vault releases is only there to help you plan. The vault opens its gates around the same day each month. Hope this helps with planning.

If you have more questions or need help with anything at all, please contact us at hello@flaviar.com. Our team will be most happy to help and answer any questions you might have.

---

Overall Experience:

First, DO NOT pay for a year's membership! After two months I wanted out, and they refused any refund the full year $210 membership!

Second, their discounts are minimal. Costco is much better!

Third, the charge for their samples is ridiculously expensive.

Fourth, their shipping is a hit and miss. Save your money and avoid Flaviar!

Bottom Line: No, I would not recommend this to a friend

---

Advertisement

---

Missing 2 bottles

By J. J.

,

Portland, OR

,

Jun 19, 2015

Overall Experience:

I ordered three bottles of rum July 31, 2014. I received one bottle almost 5 weeks later. I emailed Flaviar. They responded September 11th saying I should receive my shipment of the other two bottles shortly. I still have not had a response to any of the emails I sent since, nor any shipments. Today is November 18th. I would like to have a response or refund after this extended period of time.

Bottom Line: No, I would not recommend this to a friend

---

Despite being questionable the products arrived

By Wayne DeLeeuw

,

California

,

Jan 4, 2015

Overall Experience:

I ordered three bottles of Sixty Six Rum from Barbados, though the shipping took longer than expected and the package arrived on New Years Eve. I guess there is a lot to celebrate and I'm happy that the product actually arrived in a very well made package and it is as described. As time went by I had started to read negative reviews and thought that I too may have been duped but glad to say that was not the case.

Bottom Line: Yes, I would recommend this to a friend

---

Don't waste your time or money

By Errol Glasser

,

New York City, NY

,

Nov 23, 2017
Verified Reviewer

Overall Experience:

I filled out a taste profile expecting to receive samples that fit it. Instead, I got one that did and two that didn't. Adding to this, their prices are exorbitant for the tastings and the full bottles. I tried canceling my membership but they would not terminate it early (that fine print again), so I have resigned myself to getting a dozen tiny samples of grog, most of which I won't drink, for $240. Just tastes like a rip off to me.

Bottom Line: No, I would not recommend this to a friend

---

Be Patient

By James

,

Nashville, TN

,

Jul 7, 2015

Overall Experience:

After 3 weeks with not-so-much as a confirmation email, I got a little nervous. Flaviar and I exchanged some pleasant emails. Still, there was never any tracking number or receipt of any kind. I discovered why it took so long. They ship from Slovenia via snail mail. I saved $30 on my bottle of Scotch, so it was worth it to me. My father bought 8 bottles and got his package a week before I got my single bottle. Be patient. It will come.

Bottom Line: Yes, I would recommend this to a friend

---

It's not what you think

By Leenavy

,

Rochester, NY

,

Apr 22, 2017
Verified Reviewer

Overall Experience:

The author of the above article got it wrong. They don't send you anything "monthly." What you get for $20 a month is free shipping (big deal!) and the supposed opportunity to buy liquor that you otherwise would not have access to. But if you look through their inventory you find that they are not really offering anything unique or unobtainable.

The only thing I see beneficial is you can try samples to ensure that you don't waste money on a full bottle of something that you might not like. But you still have to pay $20 a month plus $40 and up (prices vary) for any samples that you want to try.

Bottom Line: No, I would not recommend this to a friend

---

Advertisement

---

Great place to buy bourbon

Overall Experience:

I'm so glad that I joined. It is well worth the money to get access to some bottles that I can't get in my state. The prices are fair, and the shipping is fast! I've been able to get a few bottles we cannot get in Minnesota, and the prices of those that I can get are on par with what I pay at my local store.

Bottom Line: Yes, I would recommend this to a friend

---

Misleading rip off

By Jeff D

,

Sarasota, FL

,

Feb 22, 2018
Verified Reviewer

Overall Experience:

When I signed up for Flaviar, I read about it to see what's included in the $60 quarterly subscription price. My understanding (since they say it's $20 per month billed quarterly) is that each month, you're sent a tasting box of three vials of spirits. Once I signed up and received my disappointing "welcome box" made up of spirits that I didn't want, I went on their (poorly made) app to see how to get what I wanted next month. Here's when I found out, that you only get one tasting box. FOR 60 DOLLARS. That's $20 for each 1.5oz vial in the tasting box. After your ONE box, your subscription is only good for occasional free shipping and discounted prices on spirits through Flaviar.

In closing, I immediately canceled my subscription, and think that Flaviar's advertising is misleading. Their subscription is way overpriced for what you get.

Pros: Nice packaging, each spirit vial comes with a coaster outlining its flavor profile in a clear and understandable way. Customer service is decent.

Bottom Line: No, I would not recommend this to a friend

---

Just a fantastic service all the way around

By Chris Crum

,

Florida

,

Apr 23, 2018
Verified Reviewer

Overall Experience:

Being able to sample varieties of spirits without having to commit to a single high investment allows you to really work out what flavor profiles suit you. I don't care for peaty scotch, but I found that I like "some peat" and trying the varying distillers and sampling the differences between one distiller's 12-year-old as compared to other distillers in a different region.

At the end of the day, you have a reason to sit with a friend, sample something new and talk about it.

Bottom Line: Yes, I would recommend this to a friend

---

Terrible company. Terrible service.

By Joseph C.

,

Georgia

,

Feb 4, 2019
Verified Reviewer

Overall Experience:

I received a yearly subscription on December 22nd as a Christmas gift. A welcome box was supposed to come with my order. It has been nearly 40 days, about a dozen emails to customer service (even messaged them on Facebook a few times) and nothing. No shipping info. Nothing. This is apparently a massive problem with Flaviar. Just scroll through the comments on their Facebook account. It's a giant complaint forum with many, many other people like me who purchased orders, then never received a shipment. They will gladly take your money for a subscription, then once they have it, will not send you what you paid for.

It's like their business model is to spend all of their resources on advertising to get you to pay a non-refundable enrollment fee, then spend no time or energy on actually trying to follow through on what they promised. I would never recommend this to anyone. Not only is the company model bad, but the customer service may be even worse.

I wish I could give a more thorough review on the products or services they actually provide, but when a company takes your money and never provides any products or services, that's difficult to do.

Bottom Line: No, I would not recommend this to a friend

Feb 8, 2019

Hey Joseph,

Thank you for sharing your concerns. Constructive feedback is always appreciated and helps us improve further. This certainly isn't the experience we want you to have and apologize for the inconvenience caused.

Allow us to provide some insight. Shipping alcohol is an extremely complex process. By now, we are well versed at handling unexpected delivery issues and fluctuations in state laws so there is no disruption in the quality of our service. Recently, though, we've experienced several such issues at the same time, which has made resolving them efficiently a lot trickier. This, in turn, caused shipping delays, longer transit times, and issues with order tracking. The rise in outreach that followed slowed down our response time.

While significant progress has already been made, it will take a little longer until we can catch up to the high standard of service you deserve and we aim to provide. Rest assured that we are working around the clock to get this solved as soon as possible. We ask and thank you for your trust and patience during this tumultuous period!

If your order isn't with you by now, know that we are doing our best to have it delivered as soon as possible. We hope you'll give us another chance once the dust settles.

---

One star because zero wasn't a choice.

By Troy H.

,

Iowa

,

Feb 13, 2019
Verified Reviewer

Overall Experience:

I signed up for Flaviar a month ago and can't review the actual product because I haven't actually received it yet.

My account still has yet to display a tracking number for my first membership box shipment. I ordered an actual full bottle of liquor with my welcome discount and received that in a modestly timely 10 days. Still waiting on that $60 membership shipment though.

Their customer service averages a 4-5 day response time on emails. When I asked them to cancel my membership, instead of simply honoring my request and returning my money, they insisted on waiting until I received my first member box and then "discussing how they can make it up to me."

I just want to make that crystal clear: I asked to cancel and have my money refunded, and they declined to immediately do so.

Let's face it, you're paying $60 for 150 ml of whiskey. When you honestly think about it, that is a rotten deal.

The only thing worse than the value of their product is their customer service. The best thing I can say about Flaviar is it doesn't currently seem that they have given me cancer.

Bottom Line: No, I would not recommend this to a friend

Feb 18, 2019

Dear Troy,

Thank you for sharing. We apologize for your experience. The feedback you have provided is one of the only ways we can improve.

We're well equipped to handle concerns tied to the spirits industry, without our members ever noticing a disruption in the quality of service. This is what members expect of us by now, and it's the standard we aim for. Recently, though, we've experienced several concurrent issues, which has made resolving them in a timely manner much more difficult. This led to some shipping delays, longer transit times or tracking issues. We're terribly sorry you were among the affected!

Moreover, we experienced service issues in the past month which delayed our response time. This will be taken care of in the following days and the service will be back to the high standard we aim for and you deserve.

I'm afraid I'm not able to find your account with the information available here so please write to us at hello@flaviar.com and we'll make sure this gets resolved to your full satisfaction.

---