Flaviar
Claimed This company has claimed this profile, is getting alerted on any new customer reviews entering this page, and may engage in dialogue with its customers to address their matters.

Companies cannot pay money or provide goods in order to remove or alter customer reviews.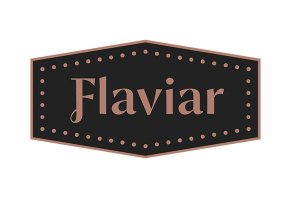 Flaviar offers a quarterly subscription program for rare and premium liquors from around the world and lets you sample a variety of flavors without committing to a full bottle. Overwhelmingly positive customer reviews indicate this subscription company really delivers.
---
Exactly what I was looking for

By Michael L.

,

Brooklyn, NY

,

Apr 4, 2020
Verified Reviewer

Overall Experience:

Was really craving a way to taste and experience new whiskies without buying a whole brand new big bottle. I wanted a sample, to see if it liked it before I go and buy more of it. Flaviar is exactly that, each quarter you get a sample tester of three 50 ml bottles of your picking of whiskey. They have a variety of 3 packs to pick from, bourbons, scotches, ryes, Japanese whisky, etc. Even other spirits, rum, gin and such. I do the quarter payments, $95 and you get one 3 50 ml tastings and a bottle of whiskey from a specific selection (of 8ish bottles to choose from). The other months you get free shipping to buy more bottles or tastings. I do wish you had the option to get 2 sets of tastings instead of 1 set and 1 full bottle. Or even another plan like one 3 set tasting a month. I would sign up for that, 12 tastings a year would be awesome.

The tastings are awesome, they give you a coaster and a bunch of flavor spirals to read about the spirits you are drinking.

Pros: Great way to get new tastings. Quick shipping (for me at least - about a week), good customer service, a lot of ways to learn about the spirits you are drinking, and constant flow of new stuff (merch, the vault - high-end drinks, new tastings). And you get to read reviews on the spirits before you buy.

Cons: You (at least I) feel like you want/deserve more. You pay $95 (or $300+ for the yearly) get your 1 quarterly tasting (three 50 ml) and bottle and then it feels like that's its. You have to wait another two months until you get another tasting. You can buy more tastings/bottles using the one free shipping they give you but it feels like its missing something. Wish there was just a little bit more.

I am a fan, and can't wait until my next tasting. Hopefully, they have a monthly subscription in the works for more tastings! Maybe a $50 monthly subscription that gets you three 50 ml tastings a month (from a 4-5 selection to choose)? With the option to skip a month (kind of like Bespoke Post but for spirits).

Would definitely recommend to someone who likes/enjoys drinking as a hobby (knowing where the stuff is made and respects the field) or is getting into it.

Bottom Line: Yes, I would recommend this to a friend

---

Overall Experience:

I received my Flaviar membership as a Christmas gift from Santa. Boy, does that guy know his stuff!

Flaviar boasts an incredible inventory, prompt delivery, and excellent customer service. Splurge on the membership fee - it is worth it!

We are scotch drinkers and enjoy some of the more select offerings (Ardbeg, Glenmorangie Signet). The selection was both broad and deep!

Bottom Line: Yes, I would recommend this to a friend

---

Customer service

By William A.

,

California

,

Mar 30, 2020
Verified Reviewer

Overall Experience:

Recent joiner to Flaviar. Have had a few questions about membership and a recent order. Valerie is my CS rep and has been quite helpful in dealing with my issues and answering the questions and adjusting my order. She is the perfect example of customer service. Thanks to Flaviar for having someone as Valerie for me to contact.

Bottom Line: Yes, I would recommend this to a friend

---

Lovely

By Helen W.

,

Queens, NY

,

Mar 30, 2020
Verified Reviewer

Overall Experience:

Enjoyed the offerings, enjoyed the staff. Lovely gift for the un-giftable. Friends had fun exploring. I enjoyed the online information sessions - full of facts and fun. Wish I had a better nose.

Bottom Line: Yes, I would recommend this to a friend

---

Advertisement

---

Best customer service ever!

By Bradley N.

,

Powder Springs, GA

,

Mar 24, 2020
Verified Reviewer

Overall Experience:

I am currently on my second year of membership and I love everything about Flaviar! I use the tutorials to educate myself and have learned enough about spirits to hold my own conversationally at tastings. I have not had many service-related issues but when I have, the customer service is unmatched.

Bottom Line: Yes, I would recommend this to a friend

---

Great customer service, fantastic selection.

By Carl V.

,

Atlanta, GA

,

Mar 23, 2020
Verified Reviewer

Overall Experience:

I got a subscription as a present, and found the tasting boxes are phenomenal. They led me to get even more bottles, and their flavor profiles helped me find even more to try.

On the few occasions shipments were damaged or incorrect, customer service has always made things right the best they could.

I renewed my membership when it expired, and I would happily do it again. It's been worth every penny.

Cheers!

Bottom Line: Yes, I would recommend this to a friend

---

Good way to try new spirits

By Lottie G.

,

Copenhagen, Denmark

,

Mar 18, 2020
Verified Reviewer

Overall Experience:

Good value spirits subscription service. Has a slick website interface, and friendly customer service.

Would be good to be able to see before subscribing the premium bottles you can order for free as part of the subscription, but otherwise a transparent and nice to use service.

Would recommend to others!

Bottom Line: Yes, I would recommend this to a friend

---

Great experience!

By Steve S.

,

North Carolina

,

Mar 12, 2020
Verified Reviewer

Overall Experience:

After several months of considering a membership with Flaviar, I finally made the decision to join. The multitude of good reviews helped to sway me. I received my first shipment and I am very pleased. Going to ABS stores to select a good bourbon can be very frustrating. With this membership, I now received the guidance I need to make good selections. Their customer service is top quality. I had a question about my membership and I received an email response the next day and then they followed up to make sure they had answered my question to my satisfaction. I love all the benefits of this membership.

Bottom Line: Yes, I would recommend this to a friend

---

Great customer service

By Matt M.

,

Washington

,

Mar 6, 2020
Verified Reviewer

Overall Experience:

I recently purchased a few bottles of bourbon and less than 30 minutes after my confirmation email I received an email from Valerie letting me know that my monthly free shipping had been reloaded. I emailed her back and let her know that I had just made an order and she refunded the shipping right away. Thanks Valerie!

Bottom Line: Yes, I would recommend this to a friend

---

Excellent customer service

By Michael B.

,

Louisiana

,

Mar 5, 2020
Verified Reviewer

Overall Experience:

I wanted to change my membership from quarterly to annually. The customer service agent, Conradine, did just that via email with no trouble at all! Best customer service I have received in a while, very quick, knowledgable, and efficient!

Bottom Line: Yes, I would recommend this to a friend

---

New to Flaviar, what a great experience.

By Brett T.

,

Glendale, AZ

,

Mar 5, 2020
Verified Reviewer

Overall Experience:

I love crave certain whiskeys but never had the time to figure out which ones I really like and which ones are not for me. A friend at work shared this site and it is awesome. I can read at leisure, hear real people's reviews, and taste some wonderful spirits before committing to a whole bottle.

The people at Flaviar are super great and fast to answer questions and concerns. Highly recommended.

Thanks for the new hobby!

Bottom Line: Yes, I would recommend this to a friend

---