Kencko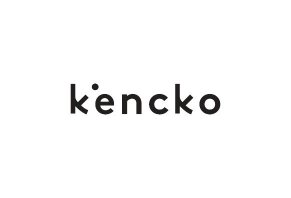 Summary
Kencko is a subscription smoothie brand that sends you pre-packed freeze-dried organic fruit and vegetable powder blends for ultra-convenient juice that doesn't require a blender or freezer.
Kencko Review: Is It Healthy and Is It Worth It?
What Is Kencko?
Kencko is a drink delivery brand that specializes in instant fruit and vegetable smoothies. The 100% organic ingredients in Kenkco are flash-frozen, slow-dried, and crushed into powder.
This preservation method pulls out the water but permits the produce to retain most of its nutrients, fiber content, coloring, and flavor in a powder you can dissolve in water.
Named for the Japanese word for healthy, Kencko was founded in 2018 by Tomas Froes and Ricardo Vice Santos with a mission of helping Americans consume more fruits and vegetables each day.
Each serving contains 200g of organic produce without added ingredients. This gives you the benefits of a fresh smoothie without the hassle of freezing or blending it beforehand.
The company compares the resulting smoothie to cold-pressed juice, but in a less expensive form that delivers the nutritional equivalent of two cups of fresh produce.
But is this true? Can powdered fruits and vegetables substitute for the real thing? Let's look closer at these smoothies to see what they really contain.
How Does Kencko Work?
Kencko is sold as an instant powder mix that you can dissolve in water or your favorite milk. Each serving contains approximately 85 calories. This means they shouldn't be used as a meal substitute but rather as a way to integrate more fruits and vegetables into your diet.
You can try Kencko by ordering a trial pack from the company website. This gives you three single-serving smoothie packets and a mixer bottle. Alternatively, you can sign up for a 20-pack or 60-pack of smoothies, both of which also include a mixer bottle.
All Kencko smoothies arrive in single-serve packets made from plant-based compostable plastic. To use, pour the liquid of your choice into the blender bottle and add one packet's contents. Secure the cap, and shake vigorously for about a minute before enjoying.
The company suggests drinking at least one Kencko smoothie a day to supplement your produce intake. But are you better off snacking on fresh fruit instead? Next, we'll explore what freeze-drying really means for your health.
Does Freeze Drying Affect Nutritional Quality?
According to Jamie Hickey, a personal trainer and nutritionist, freeze-drying is a preservation process by which fruit is placed in a chilled vacuum under low pressure.
This causes the water content to freeze and then vaporize, which removes it without affecting the main structure of the food.
Not only does this remove water more efficiently than other dehydrating methods, but it also doesn't compromise its nutrients.
However, freeze-drying also concentrates natural flavors- including sugars. "Fresh strawberries contain 4.9% sugar," Hickey told us, "but when freeze-dried, strawberries contain 71% sugar. That's a 14-fold increase."
This likely won't be a problem if you consume Kencko in the quantities the company recommends, which is one or two servings a day. Saying that, it's something to keep in mind if you would otherwise drink significantly more.
Kencko also claims that freeze-drying retains more nutrients in produce than other preservation methods. That's because freeze-drying happens soon after the fruit is picked, so it's at peak freshness.
Likewise, flash freezing is an ultra-quick and effective process that doesn't allow for the final product to decompose in storage.
In contrast, the New York Times reports that fresh fruits and vegetables can lose up to 50% of their nutrients by languishing for days in trucks and your refrigerator before you eat it.
Kencko Flavors
At the time of writing, Kenko comes in nine flavors. Each flavor is designed to offer a specific benefit. We've listed them below, along with their full ingredients.
Jades (mental focus): lime, apple, matcha, zucchini, banana, kombucha, spirulina, dates, chia seeds
Scarlets (invigoration): tomato, apple, banana, spinach, dates, chia seeds, cayenne pepper, kombucha
Golds (recovery): cacao, banana, strawberry, pea protein, hemp protein, dates, goji berry, flax seeds, vanilla
Reds (skin health): strawberry, raspberry, banana, apple, dates, ginger, chia seeds
Yellows (immune support): carrot, pineapple, banana, mango, cinnamon
Greens (energy surge): spinach, kale, kiwi, pineapple, apple, banana, ginger
Crimsons (brain boost): acai, banana, strawberry, mango, chia seeds, cinnamon
Purples (anti-inflammatory): blackberry, blueberry, raspberry, cranberry, banana, strawberry, dates
Corals (performance): beetroot, apple, carrot, orange, mango, ginger
The product website provides further information about each blend if you click on its link. There, you can learn about the amount of produce per serving, see the full nutritional facts, and read the company's explanation as to why they assigned it the benefit it has.
All Kencko products are made in Europe, a company representative told us, though the company sources its fruits and vegetables from farms across the globe. Kencko smoothies are vegan-friendly, and they are free of sugars, sweeteners, and other added ingredients. When left unopened, they have a shelf life of over six months.
What Does Kencko Cost?
The cost per Kencko smoothie depends on how many you buy at a time. We've displayed the costs in this chart.
| | 3-Pack Trial Size | 20-Pack | 60-Pack |
| --- | --- | --- | --- |
| Cost Per Smoothie (One-time Purchase) | $5.33 | $4.25 | $3.60 |
| Cost Per Smoothie (Subscription) | NA | $2.95 | $2.50 |
The trial plan comes with predetermined flavors—yellow, green, and coral—but you can pick your own if you order a larger size. These flavors can be customized for every order through your customer dashboard, or by messaging the company at hello@kencko.com.
The trial pack includes one red, yellow, and green smoothie as well as a shaker bottle. After 17 days, the trial automatically enrolls you in a 20-pack subscription that is delivered every four weeks.
You can choose to pause or cancel your subscription at any time through the account page. It might take as many as five days to process a cancellation request, so you should do so at least a week before your next scheduled delivery if you don't want to receive it.
All Kencko boxes are made to order, so the company states online that all sales are final and they don't accept returns. If you're unhappy with your order or it arrived damaged, you can message the company at hello@kencko.com to work through the details.
Kencko Reviews and Complaints
We couldn't find many reviews of Kencko at the time of writing because the brand had recently launched. However, six people reviewed the brand on their website, giving it an average of 3.7 stars.
Some reviewers wrote that they thought the juice was both high quality and delicious. They awarded it points for convenience, how mess-free it was to prepare, and how easy it made it for them to eat more produce every day.
Others were less enthusiastic about the taste. One person noted that they wanted to add sugar to the drink, while another thought it was already overly sweet.
In one memorable review, a user commented that Kencko made them vomit if they drank it too fast (that seems to be a personal digestive issue and not representative of the smoothies as a whole).
While it's hard to get a sense of the overall customer experience from so few reviews, the status on Kencko seems to be that this drink wins points for convenience and nutrition, though the actual flavors are a little polarizing.
The Bottom Line: Should You Buy Kencko Smoothies?
Now let's summarize. Is it a smart idea to drink Kencko smoothies? The company claims their powdered smoothie mixes are almost nutritional equivalent to fresh produce, and we don't see any reason to challenge this statement.
While freeze-drying produce takes out a trace amount of vitamins, the majority of the fiber and antioxidants remain, both of which are essential for maintaining good health.
Best of all, Kencko doesn't add any sweeteners or other artificial ingredients that would compromise the nutritional quality of the drink.
You can make the argument that eating fresh fruit is better overall, drinking Kencko smoothies is a smart way to supplement your fruit and vegetable intake to ensure you're reaching the daily recommended intake of five servings a day.
Saying that, Kencko smoothies are on the more expensive side, especially compared to other powdered drink mixes or even purchasing fresh or frozen fruit.
You'll pay between $2–$5 a serving, which brings this drink close to the price you'd pay for pre-made juice at a smoothie shop. However, there's a good chance those juices will contain added sugars and non-organic ingredients.
It's up to you whether the convenience of Kencko is worth it to you. If not, you might be happier spending a similar amount of money on cold-pressed juice.
» See Also: Best Grains, Fruits, and Vegetables That Improve Digestion
Customer Reviews
Posted on Feb 10, 2022
Very happy!
I love the ease of Kencko in the morning. I'm able to start my day out right when I don't have much time. Before this, I grabbed a Mountain Dew on my way out the door. Now I grab a Kencko. Thank you so much!
Length of Use: Less than 3 months
Bottom Line: Yes, I would recommend this to a friend
Pros and Cons
Great taste (LOVE YELLOW)
Quick and easy
Pure, no sugar added
No "cons" were specified in this review
Posted on Sep 23, 2021
Great smoothies
I've been getting the fruits smoothies for about a month.
Honestly, they do take getting used to because we are so used to sugary, flavorful drinks. These are a little different. I've been adding just a little extra fruit when I have it on hand and actually prefer it mixed in a blender. I cut back on some water and use ice cubes! Makes the perfect smoothie!
Length of Use: Less than 3 months
Bottom Line: Yes, I would recommend this to a friend
Posted on Aug 10, 2021
Can't comprehend how more people don't love this
I've been buying Kencko for a few months now, so I don't know what made me look up reviews today other than curiosity, but I'm astounded by how many bad ones I'm seeing! This stuff is awesome! I think the problem (at least for US customers) might be that people are used to smoothies as sweet dessert-like beverages with fruit thrown in. This is not that. This is just fruit and veggies. And it's truly not "grainy" if you let it sit for about 5 minutes after shaking, which I'll admit, the company doesn't tell you. Add liquid first, powder on top, swirl it a little then shake, then wait 5-10 mins, shake again. Boom, it's dissolved. I almost never wait that long, but it's only because I truly don't mind the chunks due to loving the taste. Once I'm about halfway through it's all mixed and not any more grainy than a regular fruit smoothie mixed in a blender.
I really hope enough people love this as much as I do to keep the company going, because I feel so much better since integrating this into my diet. I've always been a fruit and veggie lover anyway, but I'm busy, I know I don't eat/drink enough of them on a daily basis without this. It's just so incredibly convenient! My even husband loves it too! His favorite is the "Yellow". I can't choose, I love most of them. Currently sipping the "golds" with breakfast.
Length of Use: 3–6 months
Bottom Line: Yes, I would recommend this to a friend
Pros and Cons
Convenient
Affordable with the subscription
Variety
Favorites sometimes out of stock
Posted on May 12, 2021
You have to be creative!
I am happy with the packets so far - I recommend the Scarlets for tomato soup lovers with some spice! Other smoothies should be whizzed up with milks and yogurts for sauces, otherwise, yes, it can taste grainy. Let it sit a while in the fridge if possible also.
Length of Use: Less than 3 months
Bottom Line: Yes, I would recommend this to a friend
Pros and Cons
Organic ingredients
Quick delivery to EU
You can alter your subscription easily and extend the time between boxes
Price
Grainy texture
Slightly limited options
Posted on May 7, 2021
Very convenient compared to alternatives
I've tried the gamut of smoothie and supplement subscriptions and can honestly say that Kencko is a convenient option when compared with similar products.
Let me start by saying that I am an ideal "fit" for this service as I was already invested in competing solutions: I want a convenient way to add more fruits and vegetables to my diet and am willing to pay for something convenient and enjoyable.
I drink my daily Kencko as part of my morning ritual with my vitamins and supplements, and I appreciate that it does not add complexity to my routine. This is based on the ease of use, storage/shelf life, and portability of both the shaker bottle and drink packets.
The powdered formulation in single-serving packets is easy to use at home or when traveling. I also find the daily variety of flavors and colors to be really fun!
I've previously used different services that offer fresh juice (needs to be refrigerated) or frozen smoothie components (needs to be blended). Both scenarios leave me doubtful of my ability to use long-term as I am either concerned I will not be able to finish fresh juice before it expires, or I may not have regular access to a blender if I am not at home.
Kencko addresses both of these concerns as I do not have to worry about the packets expiring before I can finish them, and am not dependent on consistent blender access.
I am happy with the taste of every flavor I have tried so far. Some do stand out compared to others, but I will be getting the maximum variety possible again in my next box. My expectations and previous experiences with "healthy" drinks has me rate this similarly to the taste of other smoothie and juice products that I have enjoyed such as Daily Harvest and Raw Generation. I also find it to be more enjoyable to drink than other supplement powders such as HUM nutrition's collagen pops and Sweetkick's Body Balance Powder.
Length of Use: Less than 3 months
Bottom Line: Yes, I would recommend this to a friend
Pros and Cons
Ease of both storing the flavor packets and mixing the drink.
The flavor variety including seasonal offerings is compelling as it never gets boring!
The overall aesthetic and brand message makes me proud to use it out and about.
Customer service was friendly and easy to work with when I wanted to update my flavor choices.
Minimal information was offered on the site itself, I had to consult outside sources to make an informed buy decision.
Wasn't clear upon checking out with my first purchase that I could actually choose the flavors, so I was at first disappointed to only see 4 flavors in my box.
Website had a 3 for 2 month deal which I missed out on the first time I checked out, was not able to update my account to get the deal unless I cancelled my purchase.
Posted on Apr 7, 2021
Not bad, but weak
The flavor is good but it's weak if you use the recommended amount of water. I found it took two packets to get a flavor that was strong enough to enjoy. Given the cost of the product, I'm not sure if that is something I will buy again. I do like the blender/shaker bottle that came with the smoothies and will definitely use it on future mix-type drinks, but I don't think I'll buy again. Lastly, I don't like that you have to subscribe to order.
Length of Use: Less than 3 months
Bottom Line: Yes, I would recommend this to a friend
Pros and Cons
Flavor
Bottle mixer
Cost
Subscription required
Posted on Dec 22, 2020
Do not buy from Kencko
To summarize, they use a very manipulative and sneaky business model to extract your money.
Firstly, they say that they explicitly say that they inform the customer when making a purchase that it is a subscription.
1. I was looking out for this but did not see this (could be in the very fine print or hidden somewhere).
2. You have no option to choose, it's merely a subscription or don't buy from us.
You have to cancel the subscription after your first purchase arrives. (Hopefully, you forget and keep buying from them forever while they tax your credit card.) I actually found out about this through a rude awakening email saying my 2nd box is on its way, of which I scrambled to cancel it luckily. However, to my surprise, a third email a month later came saying my next subscription on its way. Now here's how they scam you. I wrote in saying why is there still a subscription when I canceled the previous month. They replied it was merely canceling my ORDER, not the SUBSCRIPTION. So fine, I used the link they provided to cancel my subscription and sure it said canceled online. HOWEVER, there is no confirmation email sent saying that the subscription is canceled. This is how they cheat you so you have no evidence you canceled the subscription.
A few days later, they emailed me saying that my order is on its way. This was when I got pissed, I emailed them saying why is it sending me a subscription when I canceled it already. Lo and behold, they replied saying I need to cancel more than 24 hours before they send the order. I canceled a full 5 DAYS EARLIER. But of course, I have no email proof, just a screenshot that my order is canceled. And of course, my box of Kencko arrived. I'm trying to get my money back but I don't think they are going to relent.
Don't ever buy from this company!
Length of Use: 3–6 months
Bottom Line: No, I would not recommend this to a friend
Pros and Cons
No "pros" were specified in this review
Lies
Expensive
Manipulates your money
Poor customer service
Posted on Nov 18, 2020
Expensive but a step to healthier eating
If you struggle with getting veggies and fruits into your diet or are on the go and don't have many opportunities for healthy snacks, these are super useful. Less expensive than most 'juice cleanse' sets and about on par with the prices for convenience store options, but better quality and easier to tote around all day or keep on hand in a desk drawer.
I've liked all the flavors (admittedly some more than others), including the 'green' one others don't, but I like green smoothies. [Adding fresh ginger to the more 'vegetal' ones may help with palatability for those who have trouble with those but still want the nutrition.] Haven't had a flavor yet that I couldn't finish or where I am dreading using the remaining packets. Most are sweet/fruity to my taste. I started out mixing most flavors with a plant milk but ran out one day so used water instead and many I'm just as happy with that way. If you struggle with plant foods, these are fruity to help you, but they still taste like real vegetables and fruits, which some may not be able to tolerate well. The nice thing is you can choose the ones you want, so if you hate 'greens' you never have to bother with it again. However, I do wish there was a way to be more specific about the quantities you'd like of each when ordering.
The free bottle is not the best but I happened to have a "blender ball" on hand, which when added into the bottle has made a huge difference in its functionality. It washes up nicely in the dishwasher or by hand (though that can be a little trickier). It took me some time to get the hang of getting the powder to mix in without clumping so badly it wouldn't mix without scraping the sides or ending up with a dry "puff" of it stuck to the inside of the lid - but not sure there's really anything to be done about mixing a dry powder into a cold liquid other than to have a bit of patience and get the trick of it. Haven't tried them in a blender, but that would probably be much better.
Will probably keep getting these, though maybe at 6 to 10-week intervals instead of monthly due to the cost.
Length of Use: 3–6 months
Bottom Line: Yes, I would recommend this to a friend
Pros and Cons
Convenience
Nutrition
Creative solution for 'on the go'
More quantity control when ordering
Price is high, although so is quality
Posted on Nov 17, 2020
Kencko customer for almost 7 months now. Fabulous product!
I absolutely love Kencko's smoothies.
They are amazing with a small portion of Oatly oak milk and the rest water. I do that to cut the calories and add more creaminess to the mix. Not a fan of using just water only though.
So easy to make and so many different flavors so I don't get bored at all. I keep a few in the car and wallet in case I have low blood sugar as these perk me up immediately. But they don't spike my blood sugar either.
Great for when I am procrastinating on making lunch or dinner, which happens too often.
Our last local juice place closed so this is my only option besides the sugar-laden drinks at the grocery store. Hard pass on those.
Just shake them really well and you will be very happy!
Length of Use: 6–12 months
Bottom Line: Yes, I would recommend this to a friend
Pros and Cons
I absolutely love the different smoothie flavors! So many options. Almost all of them taste great.
Easy and very convenient!
Great packaging! I keep a bottle in the car and the smoothies stored inside.
On the expensive side.
Posted on Nov 6, 2020
I'm happy with my Kencko subscription, and would recommend!
For context, I have had my Kencko subscription for 3 months now, and I've been loving it! The convenience is almost unrivaled - I'm a nanny, so eating complete meals during the day is a challenge, and this is something I can throw in my bag and mix with milk and water throughout the day and take sips of as I am able (I often throw some protein powder in with, but also like them as is, better than trying to fit all 5 servings in my dinner meal!). But I used to have an office job, and to be honest, I picture it being pretty great for that work schedule too. Here a few more details on my experience so far:
Flavors - I'd say I like 80% of their flavors quite a bit! Essentially, I think everything except the "greens" tastes great with just water or milk (I have tried with 2% dairy milk, oat milk, water, almond and flax milk, so far a protein-added flax milk is my favorite combo with it!). That said, there are 3 flavors that I do not love (the "greens"), at least by themselves - kind of tastes like drinking pureed spinach to me, I've only made use of them by mixing in smoothies with other flavors going on. They also introduce new flavors seasonally, which is nice, something different to change it up occasionally!
Convenience - Literally unrivaled to anything else similar I have tried. Just incredibly convenient. Shelf-stable, travel friendly, love the shaker bottle (VERY good seal, throw it in my bag full of liquid all the time and has never once leaked). The bottle also fits very well with almost any aesthetic (white + clear), and cleans very easily with just a soap and sponge.
Eco-conscious - I also try to eat my fair share of fresh fruits and veggies, but this is a great supplement for the gaps in between, and avoids food waste/fresh food spoilage, and LOVE that the packets are compostable (I live in a big city, and pay for compost pickup).
Favorite Perk - When used with a slightly sweet milk (like oat or flax), I feel like drinking one of the fruitier flavors is almost a dessert substitute! Hubs always keeps junk food in the house, and I have been really trying to avoid the late-night unhealthy snack binges, and now, whenever I am craving the junk food he is eating, I go make myself a Kencko! Takes 2 seconds and a lot healthier than the alternative. I am not someone with a lot of restraint in the food/diet arena, and this substitution has actually been working really well for me! I've cut way down on the late-night unhealthy snacks.
Cost - Feels reasonable to me, especially for organic. I get 30 packets delivered each month, and my first shaker bottle was included free.
Last thoughts - Also a nice thought for elderly family members, or those who have trouble maintaining a complete diet for themselves. My mother-in-law was in a car accident and is pretty seriously disabled, she lives alone, on a pretty low income, and tasks like grocery shopping and cooking meals are pretty challenging for her. We got her a pack of these because they don't spoil (what happens if we have fresh groceries delivered to her), they are easy to prepare (adding 2 things and shaking slowly is manageable even on her worst days), and they mean she is at least getting some fruits and veggies in her diet, even if it isn't perfect. She also doesn't like the green flavors, so we ended up just removing those from her subscription, but hey, at least she is getting a lot of other good stuff! We were able to pause easily when she was in a rehab facility for a month unexpectedly.
Only left one star off because I would love some tastier green options, and even more flavor variety would be great, but overall a very happy customer, and would recommend to a friend!
Length of Use: 3–6 months
Bottom Line: Yes, I would recommend this to a friend
Pros and Cons
Health benefits
Convenience
Cost
Some of the flavors could be improved
Posted on Oct 30, 2020
Beware of this company
Kencko has charged me twice for products I did not order. They do not have customer service representatives you can speak with so you are at the mercy of emailing someone to try and help. I had to cancel my credit card to make sure they do not continue to charge me for things I did not order. I am beyond frustrated with this company!
Length of Use: 3–6 months
Bottom Line: No, I would not recommend this to a friend
Our Promise to You
In order to safeguard you and ensure helpfulness and relevance, our compliance team manually assess every customer review before it goes live.
We have a zero-tolerance policy for fake reviews, and companies cannot control or alter any reviews at any time.