Kencko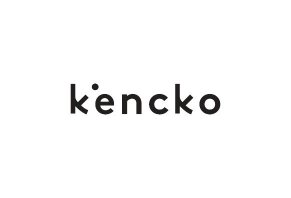 Kencko is a subscription smoothie brand that sends you pre-packed freeze-dried organic fruit and vegetable powder blends for ultra-convenient juice that doesn't require a blender or freezer.
Kencko Review: Is It Healthy and Is It Worth It?
What Is Kencko?
Kencko is a drink delivery brand that specializes in instant fruit and vegetable smoothies. The 100% organic ingredients in Kenkco are flash-frozen, slow-dried, and crushed into powder.
This preservation method pulls out the water but permits the produce to retain most of its nutrients, fiber content, coloring, and flavor in a powder you can dissolve in water.
Named for the Japanese word for healthy, Kencko was founded in 2018 by Tomas Froes and Ricardo Vice Santos with a mission of helping Americans consume more fruits and vegetables each day.
Each serving contains 200g of organic produce without added ingredients. This gives you the benefits of a fresh smoothie without the hassle of freezing or blending it beforehand.
The company compares the resulting smoothie to cold-pressed juice, but in a less expensive form that delivers the nutritional equivalent of two cups of fresh produce.
But is this true? Can powdered fruits and vegetables substitute for the real thing? Let's look closer at these smoothies to see what they really contain.
How Does Kencko Work?
Kencko is sold as an instant powder mix that you can dissolve in water or your favorite milk. Each serving contains approximately 85 calories. This means they shouldn't be used as a meal substitute but rather as a way to integrate more fruits and vegetables into your diet.
You can try Kencko by ordering a trial pack from the company website. This gives you three single-serving smoothie packets and a mixer bottle. Alternatively, you can sign up for a 20-pack or 60-pack of smoothies, both of which also include a mixer bottle.
All Kencko smoothies arrive in single-serve packets made from plant-based compostable plastic. To use, pour the liquid of your choice into the blender bottle and add one packet's contents. Secure the cap, and shake vigorously for about a minute before enjoying.
The company suggests drinking at least one Kencko smoothie a day to supplement your produce intake. But are you better off snacking on fresh fruit instead? Next, we'll explore what freeze-drying really means for your health.
Does Freeze Drying Affect Nutritional Quality?
According to Jamie Hickey, a personal trainer and nutritionist, freeze-drying is a preservation process by which fruit is placed in a chilled vacuum under low pressure.
This causes the water content to freeze and then vaporize, which removes it without affecting the main structure of the food.
Not only does this remove water more efficiently than other dehydrating methods, but it also doesn't compromise its nutrients.
However, freeze-drying also concentrates natural flavors- including sugars. "Fresh strawberries contain 4.9% sugar," Hickey told us, "but when freeze-dried, strawberries contain 71% sugar. That's a 14-fold increase."
This likely won't be a problem if you consume Kencko in the quantities the company recommends, which is one or two servings a day. Saying that, it's something to keep in mind if you would otherwise drink significantly more.
Kencko also claims that freeze-drying retains more nutrients in produce than other preservation methods. That's because freeze-drying happens soon after the fruit is picked, so it's at peak freshness.
Likewise, flash freezing is an ultra-quick and effective process that doesn't allow for the final product to decompose in storage.
In contrast, the New York Times reports that fresh fruits and vegetables can lose up to 50% of their nutrients by languishing for days in trucks and your refrigerator before you eat it.
Kencko Flavors
At the time of writing, Kenko comes in nine flavors. Each flavor is designed to offer a specific benefit. We've listed them below, along with their full ingredients.
Jades (mental focus): lime, apple, matcha, zucchini, banana, kombucha, spirulina, dates, chia seeds
Scarlets (invigoration): tomato, apple, banana, spinach, dates, chia seeds, cayenne pepper, kombucha
Golds (recovery): cacao, banana, strawberry, pea protein, hemp protein, dates, goji berry, flax seeds, vanilla
Reds (skin health): strawberry, raspberry, banana, apple, dates, ginger, chia seeds
Yellows (immune support): carrot, pineapple, banana, mango, cinnamon
Greens (energy surge): spinach, kale, kiwi, pineapple, apple, banana, ginger
Crimsons (brain boost): acai, banana, strawberry, mango, chia seeds, cinnamon
Purples (anti-inflammatory): blackberry, blueberry, raspberry, cranberry, banana, strawberry, dates
Corals (performance): beetroot, apple, carrot, orange, mango, ginger
The product website provides further information about each blend if you click on its link. There, you can learn about the amount of produce per serving, see the full nutritional facts, and read the company's explanation as to why they assigned it the benefit it has.
All Kencko products are made in Europe, a company representative told us, though the company sources its fruits and vegetables from farms across the globe. Kencko smoothies are vegan-friendly, and they are free of sugars, sweeteners, and other added ingredients. When left unopened, they have a shelf life of over six months.
What Does Kencko Cost?
The cost per Kencko smoothie depends on how many you buy at a time. We've displayed the costs in this chart.
| | 3-Pack Trial Size | 20-Pack | 60-Pack |
| --- | --- | --- | --- |
| Cost Per Smoothie (One-time Purchase) | $5.33 | $4.25 | $3.60 |
| Cost Per Smoothie (Subscription) | NA | $2.95 | $2.50 |
The trial plan comes with predetermined flavors—yellow, green, and coral—but you can pick your own if you order a larger size. These flavors can be customized for every order through your customer dashboard, or by messaging the company at hello@kencko.com.
The trial pack includes one red, yellow, and green smoothie as well as a shaker bottle. After 17 days, the trial automatically enrolls you in a 20-pack subscription that is delivered every four weeks.
You can choose to pause or cancel your subscription at any time through the account page. It might take as many as five days to process a cancellation request, so you should do so at least a week before your next scheduled delivery if you don't want to receive it.
All Kencko boxes are made to order, so the company states online that all sales are final and they don't accept returns. If you're unhappy with your order or it arrived damaged, you can message the company at hello@kencko.com to work through the details.
Kencko Reviews and Complaints
We couldn't find many reviews of Kencko at the time of writing because the brand had recently launched. However, six people reviewed the brand on their website, giving it an average of 3.7 stars.
Some reviewers wrote that they thought the juice was both high quality and delicious. They awarded it points for convenience, how mess-free it was to prepare, and how easy it made it for them to eat more produce every day.
Others were less enthusiastic about the taste. One person noted that they wanted to add sugar to the drink, while another thought it was already overly sweet.
In one memorable review, a user commented that Kencko made them vomit if they drank it too fast (that seems to be a personal digestive issue and not representative of the smoothies as a whole).
While it's hard to get a sense of the overall customer experience from so few reviews, the status on Kencko seems to be that this drink wins points for convenience and nutrition, though the actual flavors are a little polarizing.
The Bottom Line: Should You Buy Kencko Smoothies?
Now let's summarize. Is it a smart idea to drink Kencko smoothies? The company claims their powdered smoothie mixes are almost nutritional equivalent to fresh produce, and we don't see any reason to challenge this statement.
While freeze-drying produce takes out a trace amount of vitamins, the majority of the fiber and antioxidants remain, both of which are essential for maintaining good health.
Best of all, Kencko doesn't add any sweeteners or other artificial ingredients that would compromise the nutritional quality of the drink.
You can make the argument that eating fresh fruit is better overall, drinking Kencko smoothies is a smart way to supplement your fruit and vegetable intake to ensure you're reaching the daily recommended intake of five servings a day.
Saying that, Kencko smoothies are on the more expensive side, especially compared to other powdered drink mixes or even purchasing fresh or frozen fruit.
You'll pay between $2–$5 a serving, which brings this drink close to the price you'd pay for pre-made juice at a smoothie shop. However, there's a good chance those juices will contain added sugars and non-organic ingredients.
It's up to you whether the convenience of Kencko is worth it to you. If not, you might be happier spending a similar amount of money on cold-pressed juice.
» See Also: Best Grains, Fruits, and Vegetables That Improve Digestion
---
Terrible customer service, don't buy!

By Donna S.

,

Jennings, FL

,

Sep 16, 2020
Verified Reviewer

Length of Use: Less than 3 months

Overall Experience:

I thought this was a good idea and ordered the 3 for 2 package for $177.66.

When I received my first 30, it contained the wrong flavors. I have no interest in the greens, yellows, sages, etc. I contacted them (through e-mail) as there is not a customer service number. They told me that these were the ones that I ordered. NO. I even offered to return the unopened container and they could send the flavors that I did want. They insisted I ordered these and refuse to work with me. I am going to dispute the purchase since I paid with PayPal.

Pros and Cons:

No "pros" were specified in this review
Customer support/no customer support number
They lied
They will not even try to work with you

Bottom Line: No, I would not recommend this to a friend

---

Don't do business with this company

By Liz R.

,

New York, NY

,

May 19, 2020
Verified Reviewer

Overall Experience:

This is a good concept. The shaker isn't really enough to drink without lumps but if you blend it, the taste isn't bad. The problem is that their customer service is terrible. They ship products out without notice. They don't take returns. Don't give them your credit card because you will get charges and products you don't want or need.

Bottom Line: No, I would not recommend this to a friend

---

I'd recommend

By Jennifer S.

,

Lakeland, FL

,

May 13, 2020
Verified Reviewer

Overall Experience:

I tried Kencko for the first time last week. I ordered the 20-pack to get a wide variety of flavor options. I have discovered 3 flavors to date that I will not order again, but the remainder are giving me a good range of fruits and veg that I would not buy all the separate ingredients for to make for myself at home. One of the flavors is something I could drink all day, every day it is so good (to me)! I am enjoying both the variety and the convenience. I also like that I can take packets with me when I know I won't be at home, making eating healthy a much easier "do".

Bottom Line: Yes, I would recommend this to a friend

---