Menlo Club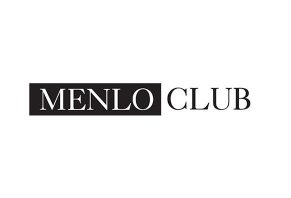 Summary
Menlo Club (previously called Five Four Club) is a men's subscription service that promises to send you clothes and apparel that fit your personal style.
Menlo Club Review: Is It Worth It?
Formerly known as the Five Four Club, Menlo Club is a men's clothing subscription service that's affiliated with the online e-commerce brand Menlo House.
The Menlo House brand began as an online men's clothing store that focused on casual, contemporary clothes for younger men. By joining Menlo Club, you will receive monthly deliveries of the company's affiliated brands like Five Four, New Republic, and Grand AC, including exclusive pieces designed just for the club.
Will the Menlo brand help you achieve your casual style goals, or are you better off going in a different direction? We review the facts below to help you decide.
How Does Menlo Club Work?
The goal of Menlo club is to provide you with a curated collection of apparel pieces for $60 per month.
When you first make an account with Menlo Club, you are directed to give some input about your style preferences through a short quiz.
You'll choose whether your style is "casual," "classic," "forward" or "mix" and then specify your top, bottom and shoe sizing, and whether you prefer a slim, straight or relaxed fit.
Once you formally join the club, you will receive a curated package of products each month from affiliated brands. Over the course of twelve months, you'll receive two deliveries of New Republic footwear, two of Grand AC athleisure, and eight deliveries of Five Four contemporary apparel.
What's included in a Menlo Club order? Common items include things such as shirts, socks, shoes, jeans, belts, sunglasses, and jackets, and the company occasionally collaborates with designer brands like Hotel 1171 and Robert Geller for exclusive pieces.
The company website states that you'll receive an average of two items per month and that all size exchanges are free. Along with this delivery, membership also includes access to custom, curated content and members-only pricing at the Menlo House that's equivalent to up to 25% off select items.
Return Policy
Meno Club doesn't accept any returns or refunds for their deliveries, as each item is selected based on your size and style profile. That being said, you can exchange apparel within 30 days of receiving it for size-related reasons if you fill out the Size Exchange Request Form.
Menlo subscribers can cancel their service at any time, though you need to do so before the 14th of the month to avoid being charged for the next one.
If you have further questions, you can contact the company directly through email at service@themenlohouse.com, by phone at (888) 341-2381 or through their website's Live Chat option.
What Are Similar Styling Services?
Menlo Club is far from the only option for sourcing trendy clothes through a subscription, so how does it stack up to the competition?
We choose to compare the company to Bombfell and Trunk Club to find out. This chart will highlight the details:
| | Menlo Club | Trunk Club | Bombfell |
| --- | --- | --- | --- |
| Subscription Options | Monthly deliveries of 2–4 products | Clothing deliveries as frequently as desired with the option to keep as much or little as you like | Monthly or on-demand deliveries |
| Cost Per Delivery | $60/month | $25 styling fee (waived for Nordstrom cardmembers) plus the cost of all purchases. Styling fee is credited toward purchases. | $20 styling fee that is credited towards all purchases, plus the cost of all apparel you keep |
| Returns Allowed? | No | Yes | Yes |
| Brands Represented | Five Four, New Republic, and Grand AC, designer collaborations | Nordstrom-affiliated brands | Bombfell-brand men's casual |
| Level of Personalized Styling | Short online quiz and measurements | Online communication with professional stylist and preview email for apparel approval before shipment | Online style quiz, preview and approve stylist picks before they are shipped |
Comparing these options, Menlo Club stands out because it is the only service of the three that doesn't let you return the items you receive if you don't like them. Rather than going towards a styling fee, your subscription cost enables you to purchase each item you receive outright.
That's a benefit if you like what you receive, but it's important to note that Menlo Club doesn't let you preview your delivery ahead of time like the other two companies do.
Both Trunk Club and Bombfell, in contrast, offer more options for engaging with a personal stylist and providing input on your clothing selections. You have the opportunity to approve each item that's sent to you ahead of time and aren't under any obligation to keep anything (though you'll be out the styling fee if you don't).
It should be noted though that Trunk Club and Bombfell apparel costs more, on average, than Menlo Club, meaning that you'll pay significantly more per order than $60 if you decide to keep one or more pieces.
Deciding on which service makes the most sense for you is dependent on how much personal say you have over what you receive.
If you crave expert advice and want the option to veto and return products, it's best to consider Bombfell or Trunk Club. If, in contrast, you prefer a "grab bag" approach and want to build up your wardrobe quickly, Menlo Club might be more your style.
Looking at Customer Reviews of Menlo Club
If you're curious whether a Menlo Club subscription is worthwhile, it helps to look at the perspective of previous customers to see whether the service delivers as promised.
A review from Ask Men was insightful. The site praised how exclusive Menlo Club clothing was and reported that offering one-off designer collaborations added value to the subscription.
However, they noted that the Club did little to establish branding messages or themes with their packaging and that the personal stylist aspect of each box was limited to a how-to-wear-it email they received at the same time as the box. Likewise, the lack of options for returns or refunds meant men were stuck if they didn't like the style of one of their pieces.
Reviews of Menlo Club on Dealmeister told a similar story. Many women reported that the subscription made for a great gift for their husbands and that most of the clothing they received was the right fit and style for them. We also read reports about how helpful customer service was and that the company offered appealing membership perks.
But, like with Ask Men, many reviewers noted that the brand's presentation left them underwhelmed and that they wanted more personal input about the styles that would work for them.
The sense we got from these reviews is that younger men who want to improve their casual-professional styling are the best fit for Menlo Club. The clothing tends to have a similar look to brands like American Eagle, and many subscribers reported that the clothing was ideal for dates and going out to dinner, but tended to not be professional enough for work.
Bottom Line
Menlo Club can be a smart option for men on a budget who want to build up their wardrobe. The company offers affordable, exclusive menswear in professional-casual styles, and they claim the retail value of each delivery is close to double what you pay for it.
One drawback to this clothing service is that you won't be able to return the items you don't love, unlike Trunk Club and Bombfell. There's also less personalization for what you receive in the first place, meaning that Menlo Club might be a miss if the clothing you receive doesn't match your style.
However, the apparel is priced more affordably than these competing brands, meaning that you'll save money in the long run if you wear what you get.
If you're interested in getting personalized styling advice for updating your closet, there are better companies than Menlo. But, if you appreciate their low-frills delivery style and featured brands, you can score some great deals by joining the club.
Customer Reviews