Trunk Club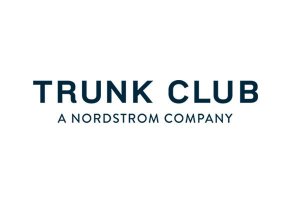 Summary
Trunk Club is a personalized clothing service where you work with a Personal Stylist and then receive apparel tailored to your tastes. Pay only for what you keep!
Pros
More options for sharing style preferences than other brands
You can remove any items from your virtual cart before they ship
$25 style credit goes towards any purchase, is waived for Nordstrom cardholders
Not necessary to sign up for a subscription
Cons
Clothing may be overpriced
Personal Stylist choices might not match your preferences
Trunk Club Review: Is It Worth It? A Detailed Look
Shopping for new clothing can be tedious and overwhelming, especially if you aren't sure what you like. For many, the idea of working with a personal stylist who helps them put together outfits would be a relief.
Trunk Club is a Nordstrom-affiliated a personalized styling service for men and women. The company will send you a box of six to twelve hand-selected articles of clothing and accessories for you to try on, and you can return whatever doesn't work for you.
What makes Trunk Club stand out from traditional online shopping is that you will work with a personal stylist to find clothing that suits your style. You can share as much input with your stylist as you like, and you can preview your trunk before it ships.
Should you trust Trunk Club to nail your style and build up your wardrobe, or is working with this company a waste of time and money? You can make that decision for yourself after you read our analysis.
How Does Trunk Club Work?
When you first make an account with Trunk Club, you'll specify what kind of clothing you are most interested in and indicate whether or not you like a variety of curated styles.
You can share whether you are looking for formal or casual clothing and whether there are any colors, materials or prints you dislike wearing. After answering further questions about your preferred cuts and styles, you'll share your preferred price point for specific items, ranging from $50–$200+.
Soon after you complete the signup process, Trunk Club will pair you with a stylist and work to create your first order. You will receive an email when your first trunk is ready to be viewed online, and you can approve or remove any item in it over the next 48 hours. You can leave specific feedback if, for instance, you want one piece in a different color or size.
Taking your preferences into account, your stylist will then update and ship your trunk.
Once it arrives, you will have five days to try anything on and determine what you want to keep. Anything you don't desire can be shipped back to the company at no charge. You will be charged for anything you end up keeping, and your $25 styling fee will be credited towards these purchases.
Trunk Club only sends new orders when you request them, and there's no obligation to sign up for a subscription. Just message your stylist when you are ready for a new shipment or set up a Trunk Schedule for regular deliveries.
Available Brands
Trunk Club claims to carry top-quality men's and women's apparel brands with everything from loungewear to business attire.
Men's brands include:
Paige, Bonobos
Sol Angeles
AG Jeans
Vince
And more
Women's brands include:
Treasure & Bond
Madewell
Theory
J. Crew
And more
Style Swipes
Besides speaking directly to your Personal Stylist through messages or phone calls, you can also hone in your aesthetic through Style Swipes.
Available on TrunkClub.com and the company's iOS app, this interactive feature lets you thumb up or down on specific outfits to identify your unique style. All swipes are stored in the customer profile so your Stylist can look at them when assigning you outfits.
You can also add extra items to your trunk called Your Picks. These can include basic t-shirts, socks, shapewear, underwear, jewelry, ties, and other accessories. Your Picks items are sent in addition to the 10–12 items curated by your stylist, and they are subject to the same five-day trial period.
Pricing and Return Policy
Every Trunk Club delivery is charged a $25 styling fee, though it's waived if you use a Nordstrom credit or debit card. This fee will be credited towards the cost of any items you keep, and it can't be saved for future deliveries.
While prices vary for Trunk Club items, you can expect to pay $40–$300 per item. You can share your preferred price ranges when you create your online profile to keep things within your budget.
Returns aren't accepted for any items after the five-day trial window has passed. You can contact customer service at service@trunkclub.com or at (800) 385-0100 for more information.
Analysis of Customer Reviews
Trunk Club earns mediocre reviews on Consumer Affairs and My Subscription Addiction, where it averages about three stars out of five on both platforms. Here are some of the comments that stood out to us.
Common Compliments:
Nordstrom cardholders saved lots of money off the styling fee
Great way to try out new styles
Fun to interact with the stylist and get outfit tips
Common Complaints:
Each item in the trunk fit differently, requiring lots of exchanges
Clothing didn't match the customer's style
Overpriced clothing that could be purchased more cheaply elsewhere
Customer service difficulties
Personal Stylists don't always offer meaningful interactions
5-day deadline too quick to try on clothes and return them
Customers frequently received accessories like shoes and sunglasses they weren't interested in
Trunk Club vs. Stitch Fix and Gwynnie Bee
Trunk Club is just one available option for an online clothing curation service. Two other popular brands include Stitch Fix and Gwynnie Bee.
| | Trunk Club | Stitch Fix | Gwynnie Bee |
| --- | --- | --- | --- |
| Best For | Premium men's and women's clothing | Those who want to update their wardrobe through a streamlined shopping experience | Renting gently-used women's clothing (Tailored towards plus size) |
| Cost Per Order | $25 styling fee (waived for Nordstrom cardmembers) | $20 styling fee | Price depends on the number of rentals you sign up for. (Ranges from $49 for one item to $199 for ten items). |
| Preview Items Before Delivery? | Yes, it is possible to reject any selections up to 48 hours before shipment | No | Yes, subscribers choose which items they receive |
| Time You Can Keep Your Order | 5 days | 3 days | As long as your membership is active |
| Items Per Order | 10–12 items | 5 | 1–10 |
| Average Cost Per Item | Clothing ranges from $40–$300 | $55 | All clothing is rented, you can purchase individual pieces at retail cost. |
| Subscription Required? | No | No | Yes |
| Main Supplier | Nordstrom | Hundreds of affiliated brands, including in-house suppliers | 12+ brands |
| Average Reviews on HighYa | 1.7 (3 reviews) | 2.5 (32 reviews) | 3.9 (222 reviews) |
This chart indicates that each clothing company is going after a different demographic. Trunk Club favors high-end brands and gives you more opportunities to interact with your Personal Stylist. You can reject any item before it is shipped to you, and it's possible to call your stylist on the phone to share more insight into your clothing preferences.
Stitch Fix is a slightly lower cost alternative that is tailored towards a more general audience. You'll pay less per item, but you'll also have less control over what kinds of items you receive—especially because you can't preview them before they ship. However, unlike Trunk Club, you can't waive the stylist fee if you use a specific credit card.
Gwynnie Bee works differently. This women's clothing company operates on a rental model, which means you pay a flat rate per month for a set amount of clothing, and you can keep or exchange these items as often as you want. Each item you receive will be clean and in gently-used condition, and you can choose to purchase any item. You'll continue to pay a monthly rental price for as long as you keep the items.
For this reason, Gwynnie Bee is great for those who like to change but their wardrobe without committing to owning lots of clothing. However, the monthly rental costs can add up after a while, and you can't use them to purchase clothes like you can with the Stitch Fix and Trunk Club styling fee.
Key Takeaways:
If you're trying to decide between these brands, keep in mind how they differ in what they offer. Trunk Club may be best suited for those who want a high-end overhaul on their wardrobe and lots of guidance and opportunities for input along the way.
Stitch Fix makes sense for those who want some fun new pieces that might not match what they would have picked out otherwise. And Gwynnie Bee, in contrast, is great for anyone with a fear of commitment who loves to change up their style.
The Botton Line
Trunk Club's goal is to give you a personalized shopping experience with hand-picked high-end clothing curated to match your style. This clothing makes sense for anyone who loves Nordstrom but doesn't enjoy browsing clothing racks in real stores.
It could also be a great way to give your wardrobe a style update, especially if you're interested in trying new looks.
Customer reviews of Trunk Club show that a lot of users are less than impressed with the shopping experience. Many expected that their Trunks would be more personalized, so keep your expectations realistic for how well your Stylist will match your preferences.
Overall, we think Trunk Club makes a lot of sense if you're committed to sharing lots of input and plan to purchase at least one item from every delivery.
Talk with your stylist, do lots of Style Swipes, and be sure to evaluate your order over the 48-hour time frame before it ships. This gives you the best chance of getting items that match your style so you can put your $25 credit towards them.
Customer Reviews
Posted on May 29, 2019
They could care less
I figured I'd try this and I bought a box. I found a pair of pants that I liked but they weren't cut correctly, as no clothes are. All clothes are cut differently and they fit differently so I asked for a smaller size and she said too bad no we don't have any, we're not getting any. I told her I was going to use your service anymore and she said okay goodbye. I talked about customer service no help at all, don't give it a try. I guarantee you'll be sorry.
Bottom Line: No, I would not recommend this to a friend
Posted on Dec 18, 2017
Not worth it
I was excited to join Trunk Club and willing to pay full price for my clothes and the $25 styling fee for great outfits. Instead, I received random clothes that did not fit my style and clearly showed the stylist put no effort into it, so I ended the service after two shipments and they didn't even bother to find out why. I had used Stich Fix for two years prior with relatively good success, so maybe I will go back.
Bottom Line: No, I would not recommend this to a friend
Posted on Jan 5, 2017
If you truly don't care about your money and are very lazy, try Trunk Club
Last year I received a gift certificate for Trunk Club worth $175. Each time I went on I tried to order a limited amount of clothing because I only wanted to spend the gift certificate amount.
My first issue is that Trunk Club sends you more options than you need, even though I have repeatedly asked the stylist many times to please send me two items equaling roughly $175. Instead, I had to add my credit card and ended up receiving six items. Because I was clear that I didn't want to spend more than that amount, they sent me a very cheap brand, which I looked up. They are charging me well over twice what I could buy these thin cotton shirts for on other websites. I know shipping cost money, but these stylists cannot be worth charging me $50 for a shirt that is worth $20 at every other retailer.
If you have a lot of money and just don't care if you're wasting it, you can go to Trunk Club. Tell them what brands you like and get a trunk that cost $2,000 if you bought it, outright delivered to your door. But I don't think there are many of those kinds of people out there, and I think a lot of them are getting duped when they sign up for Trunk Club.
So buyer beware. If you're okay with spending $170 for a pair of jeans that cost $80, then sign up for Trunk Club
Bottom Line: No, I would not recommend this to a friend
Our Promise to You
In order to safeguard you and ensure helpfulness and relevance, our compliance team manually assess every customer review before it goes live.
We have a zero-tolerance policy for fake reviews, and companies cannot control or alter any reviews at any time.