Recoop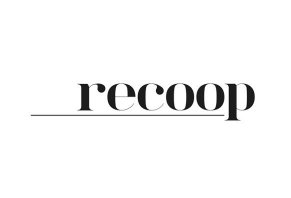 Recoop's claim to help you combat stimulant side effects is promising for the 15 million Americans using prescription stimulants. However, research indicates the supplement may not be worth its $1,165 yearly cost.
Recoop Supplement Review: Does It Work and Is It Worth It?
What Is Recoop?
Recoop is a brand of supplements with morning and night doses designed to reduce the side-effects of prescription stimulants.
The company says their supplement accomplishes this through a series of vegan ingredients for which there is research and testing, a claim we'll examine later in the review.
Recoop is based in New York City. Its founders are Anastasia Alt, Dan Freed and Karalyn Zamora. The three founders bring degrees from Columbia and Yale universities, as well as business and marketing experience. However, none of the founders have any medical degrees or certifications.
In our review of Recoop, we will tell you how to take the supplement and how it works, Recoop's ingredients and scientific efficacy, what the side effects are and how much it costs. We will conclude with a section about the product's pros and cons.
Along the way, we'll feature insight from medical experts and Recoop representatives.
How Recoop Works
Recoop comes in two forms: Balance and Recovery. Take two Balance capsules in the morning with 8 to 12 ounces of water and two Recovery capsules with 8 to 12 ounces of water 30 minutes before bedtime.
According to Recoop, the Balance formula is meant to work in conjunction with prescription stimulants to reduce the drug's side effects.
The Recovery blend helps you fall asleep and get better rest. The company's FAQ page says Recovery "deactivates" the stimulants in your body, thereby helping you fall asleep quicker and get deeper sleep.
Who Recoop Is Designed For
Recoop's customer base is very specific. They focus on "high-achieving" professionals who either take stimulants (with or without a prescription) to maintain focus and stay awake. Some of the industries in which stimulant usage is highest, they say, are:
Academia
Corporate law
Consulting
Finance
Some of the more common prescription stimulants are given to patients with ADHD. Among those drugs include familiar names like Adderall and Ritalin, as well as Vyvanse and Concerta.
Around 16 million adults take prescription stimulants, according to a 2018 editorial in the American Journal of Psychology.
Fueling this use, notes JSTOR, is a 55% increase in ADHD prescriptions between 2008 and 2012.
This influx of new prescription stimulant users means an increase in stimulant side effects. Adderall's common side effects include loss of appetite, mood changes, anxiety, nervousness, increased heart rate, headaches, and sleep problems, according to Drugs.com.
Recoop lists stimulant side effects as:
Insomnia
Anxiety
Compulsive behavior
Impulsive decisions
Brain fog
Depression
Irritability
Stomach distress
This list reflects a composite set of side effects we saw on sites like Drugs.com and WebMD.
Recoop's Ingredients and Scientific Efficacy
To counteract the effects of Adderall and other stimulants, Recoop's founders say they conducted extensive scientific research to come up with the current Balance and Recovery blends. These blends have their own mix of ingredients.
Balance's ingredients label reveals the following ingredients and their dosages when taken two capsules at a time:
Vitamin B6: 50 mg
Curcumin: 500 mg
Ashwagandha: 400 mg
L-Theanine: 300 mg
Coenzyme Q10: 100 mg
Here are Recovery's ingredients:
Vitamin C: 300 mg
Magnesium: 400 mg
N-Acetyl L-Tyrosine: 350 mg
L-Theanine: 200 mg
Melatonin: 3 mg
Balance Scientific Efficacy
Recoop says that Balance can counteract the list of stimulant side effects. The supplement does this through its ingredients, Recoop claims, but the company does not say which ingredients counteract which symptoms. To find this out, we turned to several reliable online resources.
Vitamin B6 has shown some potential to counteract morning sickness if taken in 30 milligram daily doses. Aside from that, there isn't much research that shows B6 is effective in fighting nausea.
For curcumin, we turned to Oregon State University's Linus Pauling Institute to find out what the ingredient can and can't do. Of importance is the fact that the institute says that "curcumin taken orally is poorly absorbed and rapidly metabolized and eliminated," meaning its effects are limited.
Furthermore, the institute notes that there is "no substantial evidence" to prove that curcumin improves cognitive function (a possible cure for stimulant brain fog) and that the ingredient requires long-term clinical trials to find out if it can help with depression.
Ashwagandha has two studies indicating that the ingredient reduces cortisol (the stress hormone) enough to reduce stress in study subjects. The study, published in 2012, found conclusive evidence that test subjects experienced lower stress levels because of ashwagandha.
Test subjects were taking 300 milligrams of ashwagandha, whereas one serving of Balance contains 400 milligrams.
L-theanine is an interesting ingredient found in tea that may lead to increased alertness up to two hours after taking the ingredient with caffeine. There's also some evidence to suggest it could decrease the rate of mental decline and improve mental function in elderly patients.
Coenzyme Q10 is the final ingredient in Balance. Oregon State's Linus Pauline Institute indicates that may help with the effects of various neurological disorders but solid evidence supporting its ability to combat some of the effects of stimulants is thin.
More important than its purported benefits are that the institute says Coenzyme Q10 is best absorbed when taken with fatty foods but that less than 5% of what you ingest actually makes it into your bloodstream.
"Therefore, pharmacological doses of coenzyme Q10 as high as 1,200 to 3,000 mg/day for adults and 30 mg/kg/day for children are usually needed to relieve symptoms in patients with coenzyme Q10 deficiency," the institute said.
A daily dose of Balance has 100 milligrams of coenzyme Q10.
Recovery Scientific Efficacy
Whereas several of Balance's ingredients may help with brain function, Recovery's ingredients focus on relaxation and improved sleep. We will not include L-theanine in this list because it is included in our Balance assessment:
Vitamin C is well-known for a variety of benefits but, as it relates to Recoop, its most pertinent possible advantage is that it can combat hypertension (high blood pressure), which is one possible side effect of taking stimulants.
However, the Linus Pauling Institute indicates leading research is limited in this area. The most convincing study was done on 2,500 young adults and showed that increased vitamin C levels along with a healthy diet "reduced the risk of developing hypertension."
Magnesium is often included in supplements to help people sleep because, according to the National Sleep Foundation, it may help you fall asleep faster and can inhibit chemicals that contribute to your mind racing as you try to fall asleep.
Melatonin is a chemical your body releases around 9 p.m. each day. Its purpose is to help you fall asleep. The National Sleep Foundation says that taking between 1 and 3 milligrams of melatonin around bedtime will increase your melatonin levels by 1 to 20 times and help you fall asleep faster.
WebMD's research indicates that N-Acetyl L-Tyrosine is possibly effective for sharpening your memory during stressful situations. However, the site provides no evidence that this ingredient would be helpful in preparing you for sleep. We did not find any sleep-related uses or benefits in the U.S. National Library's PubChem database, either.
Recoop Side Effects
Neither of the vitamins in this supplement is dosed at levels that will cause any significant side effects.
Curcumin and CEQ10 could have negative interactions with blood thinners. If you take blood thinners like warfarin, ask your doctor if there is any danger in you taking daily doses of 500 mg of curcumin and 100 mg of Coenzyme Q10.
WebMD notes that N-Acetyl L-Tyrosine may cause heartburn, nausea and fatigue.
A common side effect of magnesium is an upset stomach, cramping and diarrhea.
Recoop Pricing and Return Policy
At the time of publishing, you could buy Balance and Recovery together for $119 for a 25-day supply. If you sign up for a recurring subscription, you'll pay $79 per pair. Shipping is free.
The company has an excellent return policy. If you don't like your supplements for any reason, you can contact the company via phone or email and tell them you want a refund. You don't have to ship anything back to them.
Recoop's phone number is (646)316-7618. The company's email address is hi@getrecoop.com.
The Bottom Line: Will Recoop's Ingredients Combat Stimulant Side Effects?
Our research indicates that Recoop's ingredients are all across the board when it comes to their effectiveness. For example, melatonin is well-known to help people sleep better when used as a supplement. Also, magnesium may be able to help you fall asleep faster, too.
There is research that indicates that vitamin B6 could help with nausea. Ashwagandha has been proven to help with stress reduction and, to Recoop's credit, has a dosage that exceeds the research amounts, whereas most supplements that refer to research have lower amounts in their products than what was used in research.
L-theanine has a few studies backing its ability to help your brain function better, too.
However, other ingredients don't carry definitive evidence of their effectiveness. Coenzyme Q10 doesn't have strong research regarding cognitive clarity but, even if it did, your body would only absorb a fraction of the dosage included in each Balance capsule. Th it e same goes for curcumin.
Also, neither vitamin C nor N-Acetyl L-Tyrosine has definitive research indicating they can help you fall asleep faster and sleep more soundly.
And, most importantly, none of the studies we looked over proved that any of the ingredients on the list would be effective when used in conjunction with popular stimulants like Adderall and Ritalin.
We cannot provide a definitive recommendation because the collective research doesn't warrant it. That being said, Recovery has the right ingredients to help you fall asleep; there is no question about that. Balance's use of ashwagandha is promising but, again, not conclusive.
Because of this, we'd consider the cost-benefit of this supplement to be risky, as you'll pay at least $79 for a 25-day supply. The yearly cost of a subscription would be $1,185.
Until more research comes out regarding Balance's ingredients, we conclude that Recoop will have a hard time consistently providing enough benefits to match its yearly price tag of $1,185.