SlimFast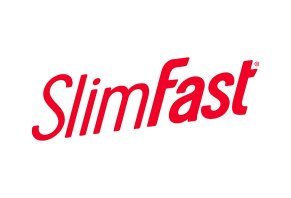 Summary
SlimFast is a meal replacement system based on shakes, smoothies, and low-calorie snacks. The idea is that eating SlimFast shakes or baked goods instead of two of your meals will help you lose weight. Although not unique, SlimFast's products do have clinical research backing up their claims.
SlimFast Review - Can It Help You Lose Weight?
SlimFast is a meal-replacement system and brand of low-calorie snacks and shakes designed to allegedly help you lose weight by limiting the number of calories you eat in a day.
The company website states that the idea behind the SlimFast Plan is that eating SlimFast products will curb your appetite and keep blood glucose levels from dipping between meals so that you stay full.
What Is SlimFast?
According to the company website, the SlimFast plan is best for people who need to lose about 20 pounds or roughly ten percent of their body weight. Women are expected to eat 1,200 calories per day, while men are allotted 1,600.
To follow the traditional plan, you need to replace two meals a day with a SlimFast shake, cookie, or bar and eat a third 600-calorie meal from standard food. You can supplement your diet with three 100-calorie snacks like a piece of fruit or something from the SlimFast line of chips and crisps as well.
Fruit juice and soda are not allowed on the SlimFast diet. The company website also recommends adding 30 minutes of exercise to your daily routine to burn more calories and improve your health.
By following the plan's calorie regimen, the site states, most people can expect the process to take around eight to ten weeks. After weight loss is achieved, the company recommends that dieters continue to use SlimFast products to make maintenance easier.
Lastly, SlimFast offers an assortment of shakes, snacks, and bars to address the variety of dietary restrictions that users may have. Their products come in keto-friendly, gluten-free, low glycemic index, and nutrient-rich varieties.
What Foods Are in the SlimFast Product Line?
The SlimFast product line is always changing and evolving. At the time of writing, these were the available options on the SlimFast website.
Original Shakes
SlimFast shakes are the original SlimFast product, and they are the product that most SlimFast clinical studies are based on. Designed to be a total meal replacement, each shake has 10g of protein, 5g of fiber, and 24 vitamins and minerals. Flavors include Creamy Milk Chocolate, Strawberries & Cream, Rich Chocolate Royale, Cappuccino Delight, and French Vanilla. If you prefer to make up your own shakes, the Original Shake Mix provides enough powder for 14 shakes.
Advanced Nutrition Shakes
Filled with twice as much protein than the original shakes, the Advanced Nutrition line has 1g of sugar, 5g fiber, 1g of carbs, and 24 essential vitamins and minerals. Flavors include Creamy Chocolate, Vanilla Cream, and Strawberries & Cream. Make can also make your own shake with the Advanced Nutrition Smoothie Mix.
Advanced Energy Shakes
Providing as much caffeine as a cup of coffee, SlimFast Advanced Energy Shakes also contains 20 grams of protein, 5g of fiber, and 1g of sugar. Flavors include Rich Chocolate, Caramel Latte, Mocha Cappuccino, and Vanilla. You can mix up your own with the Advanced Energy Smoothie Mix.
Bake Shop Cookies
Designed to supplement the SlimFast plan between shakes or to take the place of a daily shake, each serving provides 10g of protein and 5g of fiber. The cookies come four to a package, and flavors include Peanut Butter Chocolate Chip and Double Chocolate Chip.
Bake Shop Bars
Filled with 15g of protein, 5g fiber and 1g of sugar, these bars are a standalone meal replacement option that come in two flavors: Chocolatey Crispy Cookie Dough and Chocolatey Peanut Butter Pie.
Snack Chips
The SlimFast plan allows for a 100-calorie snack between each meal, and these Snack Chips qualify. Each 100-calorie serving contains 2g of protein and 5g of fiber.
Crisps & Snack Bites
Offered as a 100-calorie for snacking between SlimFast meals, these crisp flavors include Cinnamon Bun Swirl Drizzled crisps, S'Mores Drizzled crisps, and Peanut Butter Chocolate snack bites. Each serving has up to 4g protein and 5g fiber.
The SlimFast Ingredients
While the specific ingredients will vary depending on the product, most SlimFast shakes include the following:
"Fat Free Milk, Sugar, Cocoa (Processed With Alkali), Canola Oil, Fructose, Calcium Caseinate, Gum Arabic, Cellulose Gel, Hydrogenated Soybean Oil, Mono and Diglycerides, Potassium Phosphate, Soybean Lecithin, Cellulose Gum, Carrageenan, Isolated Soy Protein, Artificial Flavor, Maltodextrin, Sucralose, Acesulfame, Dextrose, Potassium Carrageenan, Citric Acid and Sodium Citrate."
SlimFast products contain multiple kinds of sweeteners (sugar, fructose, Maltodextrin, Sucralose, Acesulfame, Dextrose), though the website shows that most products have just one gram per serving.
SlimFast products are low calorie and bolstered with many vitamins and minerals to counteract the nutrients your missing out on by replacing 2 meals. Keep in mind that the added sweeteners and sugars can be counterproductive to weight loss and health-related goals.
It's not the ingredients that are responsible for the proposed weight loss benefits, however.
Instead, SlimFast claims to offer weight loss through calorie restriction.
Is Calorie Restriction an Effective Means of Weight Loss?
There are many worthwhile methods for weight loss. Calorie restriction is one option, albeit a well-studied one.
As it takes a 3,500 calorie deficit to lose 1lb, the SlimFast plan is based on the premise that individuals should cut roughly 500 calories from their daily diet to maintain a level of weight loss around one pound per week.
Consuming three 600-700 calorie meals daily would put you in the neighborhood of 2000 calories total. At 180 calories, SlimFast shakes represent less than 1/3 of your typical caloric total for a single meal. Thus, it is clear that you'll cut-back on calories by replacing 2 meals each day.
In overweight and obese subjects, meal replacement at dinner for 12-weeks improved body composition, as well as blood glucose and blood pressure. Subjects replaced just 1 meal with a 388 calorie shake; SlimFast's offers theoretically offers a larger calorie deficit when used as directed.
In 100 obese women, those undergoing the combination of calorie restriction to 1,000-1,500cal/day, fat restriction, and exercise guidance experienced greater weight loss than those on calorie restriction alone over 4-weeks.
In 35 overweight individuals, calorie restriction was associated with 10% reduction of body over 6-months, though fat distribution was not altered.
Over the last 3 decades, SlimFast's ability to offer weight loss has also been investigated.
Evidence shows that the results from SlimFast might be long-lasting. A 2000 study in the journal Obesity Research found that overweight test subjects who followed a SlimFast diet for four years lost an average of 8.5 percent of their body weight, compared to 3.3 percent for participants placed on a low-calorie diet.
Over the span of 1-year, greater self-reported physical activity and use of SlimFast were associated with more weight loss in overweight and obese type 2 diabetics than the other lifestyle interventions they implemented.
SlimFast was studied in obese adolescents as well. While meal replacement with SlimFast significantly improved weight loss in the first 4-months when compared to conventional dieting, continued use did not promote the maintenance of lost weight.
One of the most recent SlimFast studies (published in BMC Public Health in 2016) looked at seven articles that compared different commercial weight-loss programs like SlimFast, Weight Watchers, and Atkins. While the results didn't show that participants lost significantly more weight in one program than any other, they did show that SlimFast participants tended to have the lowest blood pressure, especially when compared to the Atkins diet.
The Takeaway Message
Over the years, research studies have repeatedly demonstrated the utility of calorie restriction in weight loss.
However, success seems to be dependent on a number of factors such as age, sex, health status, physical activity, and nutritional guidance.
Thus, it is likely that multiple lifestyle changes must be implemented for the best chance at sustaining weight loss.
Are There Health Risks?
SlimFast products are generally safe for use. The ingredients included are commonly consumed in most regular diets. SlimFast was well tolerated when specifically tested in numerous research studies.
The risk of using SlimFast lies more in the calorie deficit you may incur, rather than the ingredients themselves.
Though SlimFast does offer Advanced Nutrition Shakes, missing out on 2 complete meals each day may be associated with a risk for both energy and nutrient deficiencies. Supplementing your weight loss plan with extra vitamins and minerals may be necessary.
Also, the calorie restriction can be unsafe in certain individuals. For example, replacing meals can results in unsafe drops in blood sugar in those with diabetes. This can be especially dangerous if you take insulin or other drugs that may alter glucose levels.
Individuals that are in metabolically demanding states may require more calories than what is available when SlimFast is used as directed. Pregnant women, most children, and those needing to heal injuries and wounds should avoid calorie restriction.
Lastly, SlimFast products often contain added sugar and sweeteners for the purpose of enhancing flavor. Though these products offer a means of consuming less calories, consuming processed and sugary beverages can be counterproductive to your weight loss and health goals.
Again, there are a number of variables that can maximize the success of sustainable weight loss. As these circumstances can differ greatly from individual to individual, it is best to include your physician in any plans for weight loss so they can monitor safety and track your progress.
Where Can You Buy SlimFast Products?
SlimFast products are sold in a variety of grocery stores like Walmart and Target, as well as Amazon.
There aren't any official prices set by the manufacturer, but an eight-pack of premade 11oz SlimFast shakes retails for about $10, which is about the same cost of 11oz of smoothie powder (which makes 14 servings). A five-pack of 100 calorie snacks retails for about $6.50, and an eight-pack of meal replacement bars or cookies retails for about $14.
If you need to contact the company for any reason, their phone number is (800) 754-6327.
Alternatives to SlimFast
Since SlimFast products first entered the market in 1977, the demand for meal replacement products has exploded, providing plenty of options to compare to SlimFast foods today. To make a meaningful comparison, we chose to look at Atkins High Protein Shakes and Orgain organic Shakes.
The Atkins Shakes come in a variety of flavors and cost about $6 for a four-pack. Each shake is designed to be a complete meal (like SlimFast shakes), and they also come with one gram of sugar and three grams of 'net Atkin carbs.' The shakes also contain 15 grams of protein (compared to 10 grams for SlimFast shakes), or about 38 percent of the daily value for the average individual.
While their higher protein content might leave you feeling fuller than sipping a SlimFast shake, a common complaint we noticed about the Atkins shakes on Amazon was that they weren't very filling. Also on Amazon, the shakes sell for about $6 per four-pack.
For those who prefer a simpler ingredients list, Orgain Nutritional Shakes provide an alternative. These 260 calorie protein shakes are made from all organic ingredients, and they total 260 calories each (twice the amount in Atkins shakes, and about 50 more than in SlimFast shakes). Each serving contains 16 grams of protein from organic grass-fed milk, and a four-pack retails on the website for about $14.
The Bottom Line
The available nutritional research and decades of clinical studies reveal that the calorie restriction associated with the SlimFast meal replacement plan might be a viable way to lose weight and keep it off.
SlimFast products, as well as other methods of calorie restriction, have been tested in many studies, and the results show that they work as a weight loss strategy for many participants.
Keep in mind that weight loss and sustainability can depend on a number of factors. Your best chance at lasting results likely requires the implementation of lifestyle changes. For example, you should add regular physical activity.
The product seems to deliver results as over 4,500 customers rate it at 4.5-stars at Amazon. Happy users seem to be pleased with the flavor as well as the reduced cravings and weight loss results.
However, the meal plan's reliance on processed food and possibly unhealthy artificial ingredients can counteract weight loss and health-related goals.
Based on clinical research, positive reviews, and pricing, SlimFast seems to offer a reasonable option for those interested in losing weight.
Nonetheless, if you are considering starting a low-calorie diet to lose weight, it's always best to talk with your doctor before beginning. Only a nutritional expert can give you advice about whether the SlimFast plan makes sense for your situation.
Customer Reviews