Huel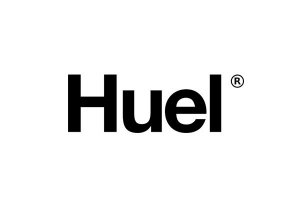 Huel meal replacement powders and ready-to-drink beverages promise to give you everything you need for better nutrition in a convenient and cost-effective package.
Huel Review: Is It the Right Option to Replace Your Meals?
Medically Reviewed by Anthony Dugarte, M.D., C.S.C.S
What Is Huel?
Huel is a meal replacement product that promises to give you a nutritionally complete, convenient, and affordable plant-based protein shake. The company currently sells dissolvable powders and ready-to-drink shakes that are formulated to provide all the protein, fats, carbohydrates, fiber, and essential micronutrients you need for better health.
Huel's name is a play on the words "human fuel," and its products are for anyone who wants to improve their diet without being inconvenienced by cooking and planning meals.
Though Huel is formulated to be nutritionally complete (meaning you wouldn't need to eat anything else to be healthy), most customers will likely use it as a nutritional supplement or as a replacement for one or more meals a day.
Depending on your goals, you can use these drinks to gain weight, lose weight, avoid giving into junk food cravings, save money on groceries, reduce the time you spend cooking, or even minimize your consumption of animal products.
Does Huel provide the complete nutritional package it promises? Our detailed assessment will answer this question and help you determine if Huel is right for you.
Huel's Products
Here's a summary of the three nutritional products currently sold by Huel:
Huel Powder
The powders come in both an original and gluten-free variety, and available flavors include chocolate, vanilla, berry, and unflavored & unsweetened.
Flavor Boosts
These Boosts are meant to be mixed in any Huel powder for an extra kick of flavor, but they work best in vanilla or unflavored & unsweetened. Some current options include apple cinnamon, banana, berry, mint chocolate, strawberry, pumpkin spice, and more. You'll blend one teaspoon of boost with 100 grams of Huel Powder for a customized shake.
Huel Ready-To-Drink
Huel Ready-to-drink beverages let you enjoy your meal replacement drink immediately. Flavor options include vanilla, chocolate, and strawberry, and they come in 17-ounce servings.
Nutritional Information
Below, we've broken down the basic nutritional information for one serving of each drink.
Vanilla Huel Powder (Two Scoops, 100 grams, 400 calories)
| Nutrient | Amount | % Daily Value |
| --- | --- | --- |
| Total Fat | 12 grams | 12% |
| Sodium | 291mg | 19% |
| Total Carbohydrates | 42grams | 15% |
| Added Sugars | 1grams | 1% |
| Protein | 29grams | 58% |
Macro split: 37:30:30:3 (carbohydrates, fat, protein, fiber)
Each serving also contains between 20% and 92% of your recommended daily value for 27 key vitamins and minerals.
Vanilla Huel Ready-To-Drink Formula (16.9-oz bottle, 400 Calories)
| Nutrient | Amount | % Daily Value |
| --- | --- | --- |
| Total Fat | 19 grams | 24% |
| Sodium | 276 mg | 18% |
| Total Carbohydrates | 37grams | 13% |
| Added Sugars | 3 grams | 8% |
| Protein | 20grams | 40% |
Macro split: 35:42:20:3 (carbohydrates, fat, protein, fiber)
You will also get between 20% and 67% of your daily requirements for the same 27 nutrients.
Key Takeaways
While a serving size of both drinks is 400 calories, Huel powder contains more protein, carbohydrates, and sodium than the Ready-to-drink beverages, which contain more fat and sugar.
Think about how you plan to use this product before determining which type to buy. If you want to use Huel as a meal substitute at home and are interested in blending in some of your own ingredients like frozen fruit then the versatility of the powder mix is better.
If you want a grab-and-go product you can take to the gym or office, then you will appreciate the convenience of the pre-bottled beverages.
Analysis of Ingredients
Huel claims that each meal replacement drink is nutritionally complete and meets the US 'Daily Values' for macro and micronutrients. Each product is classified as vegan-friendly, lactose-free, soy-free, and GMO-free, though not organic.
Though the formulas vary slightly between the powdered mix and ready-to-go drinks, their base ingredients include pea protein as the primary protein source. The powdered drinks also contain oats, flaxseed, brown rice protein.
Pea protein is a plant-based protein source that's often used to increase food's protein content. It's a versatile ingredient in shakes and smoothies for those who don't want to use whey or soy-based protein sources.
One benefit of pea protein is that it contains all nine essential amino acids necessary for health. This makes it a favorite protein source for those who don't eat animal products.
Each drink also contains fine oat powder as the primary carbohydrate source. Oats have a low glycemic index, which means that they won't spike up your blood sugar after consuming them. This gives you sustained energy for longer than if you had eaten foods with a high glycemic index, like white bread, breakfast cereal, and other processed carbohydrates.
For fat content, each drink contains flaxseed, sunflower, and coconut oil. These fats provide approximately a third of the energy in each serving and are rich in monounsaturated fat, omega-3s and omega-6s.
Overall, Huel's ingredients lists contain relatively unprocessed, plant-based ingredients.
Are There Any Side Effects?
Meal replacement drinks, are not without risk though they are generally safe when used as directed. Huel has not been specifically tested for safety, though other meal replacement shakes that offer less calories were safe over 4-months.
Replacing multiple meals each day for an extended period of time, however, can lead to deficiency in both energy and nutritional requirements. This may be less likely with Huel as it is marketed as a meal replacement option that offers complete nutrition and around 400 calories with each serving of their powder.
In contrast, those marketed as a weight loss remedy are often around 100 calories per serving. Making these shakes the focal point of your daily meal plan can leave you lacking in many areas. Huel seems to do a good job at addressing common deficiencies.
Huel powder also contains probiotics. While these ingredients are typically safe, you may experience digestive side effects like abdominal pain, gas, bloating, and diarrhea.
Also, Huel drinks contain sucralose. This is an artificial sweetener that was first discovered during research for a new insecticide. It contains trace amounts of chlorine, which is considered a carcinogen. As the compound is 600 times sweeter than sugar, only small quantities are used in products like Huel.
Each powder Huel offers contains coconut. The FDA consider coconut a tree nut, thus the Huel ingredient label lists it as such. Technically a fruit, most with tree nut allergies can safely consume coconut.
Nonetheless, it is the best policy to speak with a physician before consuming this, or any other, dietary supplement. This practice will ensure you are on a meal plan that is both safe and effective.
Can Huel Replace All Your Meals?
Huel drinks may contain the kinds of ingredients that make up a healthy, balanced meal, but is it a good idea to take them instead of eating regular food?
We spoke with Melissa Nieves to learn more. Nieves is a registered dietician with a master's in public health. She believes that meal replacement drinks make sense for certain types of people.
"These shakes are suitable for people who are too busy to sit down for a meal," she explained. "It's certainly better to down a meal replacement shake than having to skip a meal, or having a meal that's high in sugars, processed fats and other processed ingredients and low in nutrients."
However, Nieves doesn't believe they make sense for long-term use. "I wouldn't recommend meal replacement shakes for habitual use. They tend to be low in calories…may contain added sugars…and they tend to be expensive."
And while meal replacement shakes can lead to weight loss, she shared that the results tend to be short term. Says Nieves, "Replacing meals with shakes does not teach you about healthy eating patterns or to make positive and sustainable changes in your diet."
Few people plan to drink shakes forever, so when they stop, the weight often creeps back on.
We also wanted a customer perspective, so we spoke with Will Schieren, a Huel user for over a year. Will's goal was to gain muscle mass while working a physically demanding job. He used Huel as an additional meal between lunch and dinner and appreciated that it gave him a quick way to supplement his regular meals without requiring more than 15 seconds of prep work.
"I would recommend Huel if someone is needing to increase calories in an effective way while gaining nutrients," he shared with us, "but I don't recommend using it just as a meal replacement. Powdered supplements will never take the place of real food."
Overall, meal replacement shakes like Huel make sense if you're using them for a specific need, such as not having time to eat a healthy lunch at work or needing to fuel up on extra calories to meet your weightlifting goals.
However, they rarely work for sustained weight loss or make sense as a long-term alternative to regular food. You are better off eating meals made from healthy, whole foods as much as possible.
Pricing and Return Policy
Huel pricing on the company website works as follows:
Huel Powder
Each Huel bag contains 17 servings. There is a minimum order of two bags, which comes to $66 for 34 servings of the original formula. You can choose any combination of flavors for them, and shipping is free for all orders over $25.
Gluten-free options are also available for all flavors, and the price for two bags is $74.
All first-time customers will receive a complimentary shaker bottle and t-shirt.
If you sign up for the Huel auto-ship program, you will save 10% on your order and receive reoccurring shipments at the frequency of your choosing. Options range from weekly to once every ten weeks.
Huel Flavor Boosts
Flavor Boosts come in 100g packs, which is approximately enough to flavor 33 servings of Huel powder drinks (sold separately). These packs cost $8 each for a single purchase or as a subscription, and shipping is $5 for all orders under $25.
You can also purchase a 10-flavor taster pack for $5, which gives you a single serving sample of apple cinnamon, banana, berry, chocolate, mint, mocha, peanut butter, pumpkin spice, salted caramel, and strawberry.
Huel Ready-To-Drink
These single-serving pre-bottled meal replacement drinks come in packs of 12, and they cost $99 each. Signing up for auto-ship brings this cost down to $89.99 per order. Note that all pre-made drinks are gluten-free.
You pause, adjust, or cancel your subscription at any point after signing up. To do so, you'll need to log-in to your Huel customer account.
Return Policy
Huel will accept any unopened boxes within 30-days for a full refund. First-time purchases can also be returned for a refund. To start this process, reach out to support@huel.com.
Analysis of Customer Reviews
13 HighYa reviewers have weighed in on Huel for a combined rating of 2.6 stars out of five. On Amazon, this product averages 3.8 stars after almost 200 reviews. The key takeaways are:
Delicious and Effective for Weight Goals
Many users wrote that Huel tasted good, was easy to prepare, and helped them gain or lose weight, depending on their goals. Numerous reviewers noted that they took a serving before exercise to keep their stamina up. Some wrote that they felt full for six or more hours after having a serving and that it made meal prep effortless.
Some of these positive reviewers compared the taste to plain oatmeal and wrote they preferred both the taste and texture to other protein powders. Many also expressed that they liked the variety of flavor boosts and also added their own frozen fruit to keep things interesting.
Poor Customer Experiences
Some Huel users had problems with the company's auto-ship plan and didn't realize that they had signed up to receive the drinks on a reoccurring basis. Note: Huel's subscription program is optional.
Others struggled to get in touch with company representatives over quality concerns and were frustrated they couldn't return opened products to the company. A few were also annoyed that they had to order at least two bags of drink powder with every purchase.
Unpleasant Side Effects
Some Huel users reacted badly to this meal alternative. Numerous reviewers wrote that the product caused them stomach pain and diarrhea. A few followed up by saying that the feeling got better after they took the drink for several weeks, but others found the side effects so unpleasant that they gave up for good.
Hard to Take Over Time
Some reviewers wrote they found Huel's flavor off-putting because of the coarse texture and protein powder taste. They wrote that they had to chug the drinks to get them down and missed the feeling of chewing their food too much to stick to the drinks longterm.
Others wrote that they enjoyed the drinks for several weeks, but that their system eventually grew sick of the taste to the point it became almost impossible to choke the drinks down.
In Summary
Overall, these reviews show a mixed response from users. People who had previous experience with protein powder seemed to adjust better to the taste and routine of taking it.
It also seems common to experience some digestive upset for the first few days before you acclimate to a liquid diet.
We found it interesting that people are successfully using the drink both to gain weight or lose weight. This makes sense, as Huel's selling point is that it gives you a carefully calculated dose of necessary nutrients in a convenient form. It's up to you to determine how much to take in a day and whether you will eat other food as well.
Huel vs. Soylent and Slimfast
This chart compares some of the differences between Huel and two other popular meal replacement drink brands, Soylent and Slimfast.
| | Huel | Soylent | Slimfast |
| --- | --- | --- | --- |
| Price | Starts at $1.94 for 400 calories | Starts at $1.74 per 400 calories | Starts at $0.78 per serving |
| Format | Powder or Ready-To-Serve drink | Powdered or Ready-To-Serve drink | Shakes and shake mixes |
| Main Protein Source | Pea protein | Soy protein isolate | Whey protein isolate, soy protein |
| Vegan? | Yes | Yes | No |
| Basic Nutritional Content | 400 calories per scoop, 29 grams protein 42 grams carbohydrates 12 grams fat (powdered) | 400 calories per serving, 20 grams protein, 39 grams carbohydrates, 20 grams fat (powdered) | 200 calories per serving, 10 grams protein, 30 grams carbohydrates, 4 grams fat (powdered) |
| Autoship? | Yes, but optional | Yes, but optional | No |
Comparing these three drinks, the first thing that stands out is that Slimfast contains half the calories of the other two. This makes sense. While all three drinks are branded as meal replacement drinks, Slimfast tends to be used more by people who want to lose weight, rather than those who want a real-food replacement or those looking to bulk up.
However, since Slimfast also costs less than half per serving of what the other two do, you could potentially double up each serving to come closer to the other drinks' calorie and protein content. Just keep in mind that doing so puts you at 60 grams of carbohydrates, which comes to close to a quarter of the average daily recommended intake for American adults.
Huel differs from these other two drinks because it doesn't contain soy protein. Soy protein is a controversial food because it contains phytates, which are compounds that decrease mineral absorption. There's also some evidence that the isoflavones in soy protein may interfere with human hormone functioning, especially estrogen production.
Compared to soy, pea protein is considered easy on the digestive system, and it has few adverse side effects associated with it.
Regarding convenience, both Huel and Soylent offer auto-ship programs that make it easy to receive your preferred flavors as frequently as desired. Slimfast doesn't offer a subscription, but you can purchase the brand's products in retail locations across the country.
Overall, we think that Huel and Soylent offer similar advantages for anyone looking for a plant-based meal replacement drink. Huel provides more protein per serving, while you'll get more fat with Soylent. Both macronutrients should leave you satiated, so you can decide what ratio is best based on your own preferences.
Slimfast might make sense if you're trying to lose weight, but your results may be temporary and hard to maintain long-term. The low-calories per serving size will likely leave you hungry between meals, meaning you might find yourself giving into unhealthy cravings during the day.
The Bottom Line: Should You Try Huel?
Huel's meal replacement drinks make sense for many people. They might be a good idea if you're counting calories, have a busy schedule that prevents you from eating a healthy lunch or breakfast each day, or if you tend to succumb to midday cravings for junk food.
They also can help you keep up your macronutrient levels if you're looking to build muscle mass but don't want to eat continuously throughout the day.
However, these meal replacement drinks probably shouldn't be used to replace all of your meals. Doing so may wreak havoc on your digestive system, and personal accounts, as reported by Cosmopolitan, Wired, and Medium, show that users often tire of the drinks after a few weeks and struggle to commit to the routine of liquid meals, even when accounting for the taste variety offered with Flavor Boosts options.
Likewise, taking all your nutrition from one source can be limiting from a health perspective. As we learned from Nieves, over-relying on meal supplement drinks doesn't teach you about healthy eating patterns, so any weight loss you experience is hard to maintain once you go back to regular food.
"There are people who prefer the ease of downing a shake instead of having to make food choices," she told us. "There are people for whom this works. [But] I personally do not recommend [meal replacement drinks] for regular use, since they do not teach you to adopt lasting healthy eating habits."
Our view? Consider Huel as a supplemental form of nutrition rather than a long-term meal replacement, and you should be fine. If you react strongly to any of Huel's ingredients, there might be a similar brand that you will respond better to.
Taking Huel for first time

By Jennifer H.

,

Yorkshire, United Kingdom

,

Oct 7, 2019
Verified Reviewer

I've had 1 vanilla and 1 coffee today. I feel absolutely terrible! My stomach is full of gripping pain. Not sure I can carry on with this. I'm annoyed so much that you have to order so much for the first order. £58 I've spent and it looks like I just can't stomach it!

Bottom Line: No, I would not recommend this to a friend

---

OK product - terrible customer service.

By Clarke D.

,

Greater London, England

,

Sep 30, 2019
Verified Reviewer

I made an order around 10 weeks ago and considered their "subscription" offer.

10 weeks later they sent an email in the middle of the night on a weekend and then proceeded to process a £40 order barely 2 days later I didn't ask for or want. In no way is this a sufficient amount of time to warm people you're going to process an order that they may not be aware of or even want.

I ensured the order was canceled as soon as I saw their email to say "we've sent you an order!" within an hour. They ignored this.

Regardless they've charged me £40 and are unwilling to process a refund. I tried to call them and after wasting 20 minutes being unable to get through - I finally speak to someone who hangs up the line before listening to my request.

I then get through to speak to someone for a second time and the line is so muffled and noisy I can barely hear what the other person was saying. I'm then told - "go and find the product, go to the post office pay for postage, send us a picture and then maybe we'll process a refund at some point".

I'm now stuck in the frustrating position where Huel has:

- Wasted my time keeping me waiting to speak to someone.

- Wasted my time.

- Taken £40 of my money despite me providing clear instruction not to do so.

- Said they'll process a refund when I go out of my way to send to them the product they've failed to deliver (thereby impossible).

DPD also states on its website "only the sender can recall your parcel" - however, Huel seems determined to ignore this. They could simply recall the parcel, but are unwilling to provide any level of customer service.

Bottom Line: No, I would not recommend this to a friend

---

Diabetic review

By Błażej N.

,

Kujawsko-Pomorskie, Poland

,

Aug 21, 2019
Verified Reviewer

I actually bought it as the Huel site says it has a low glycemic index of 27. I'm diabetic and working and eating 5-6 meals a day to keep my sugar ok is quite a challenge. So I was thinking I can use Huel for 1-2 meals a day as a convenient substitute to ordinary meals. Every time I eat Huel I get sugar blood content of like 350-450 mg/dl. For all non-diabetics out there, this is like toxic levels. I could eat the same amount of refined sugar and get similar results as I get with Huel. I don't know what they put in it but it seems to be about as healthy as a diet made of eating only candy bars. If they are willing to lie about the glycemic index and risking some diabetics like me getting sick because of this misleading claims, I wonder what else are they willing to lie about. My 2 bags of Huel, unfortunately, will go to the trash. As now I am convinced that actually eating it would be harmful to my health. It may not be as harmful to non-diabetics, but for diabetics like me, I would like to warn you. This thing is literally a poison as it will push your sugar into hyperglycemia as if you eat sweets.

Sorry for my English, I live in Poland and I'm not a native speaker and don't use English often so I'm not too good.

Bottom Line: No, I would not recommend this to a friend

---

Awful

By Maegan C.

,

Colorado

,

Jun 26, 2019
Verified Reviewer

It tastes how dog food smells. I have had way cheaper and better-tasting protein drinks for 1/3 of the price. I also ordered through Facebook, and yet apparently do not have a login to their website even though I have purchased their product.

Bottom Line: No, I would not recommend this to a friend

---

Advertisement

---

Regular errors with customer orders

By James P.

,

London, England

,

Mar 31, 2019
Verified Reviewer

Huel seems to have terrible back-end systems which means they often messed up customer transactions.

On one occasion I was sent double my order and charged for it. I am now locked into a subscription which I cannot cancel because my account is not recognized. I have told Huel to cancel the subscription yet they continue to send me the product and charge me for it. I have now had to pursue legal action in an attempt to get them to stop.

There are many other supplements out there, all very similar and many cheaper, so I strongly advise choosing one of them instead. My decision to purchase Huel has become one of those terrible consumer experiences that you wish you'd never got into.

Bottom Line: No, I would not recommend this to a friend

---

Good option

By Jay L.

,

Colorado

,

Mar 2, 2019
Verified Reviewer

I have tried many different meal replacement shakes. Many are quite costly. I gave Huel a shot, despite having to shell out for two bags. I am glad that I did. Many folks speak about an adjustment period but I never had any issues. The recommended serving size is three scoops; I take two. This keeps me full for six hours (or longer if I'm working too much and forget about lunch). I feel great as well. The taste is far superior to the shakes of old. It reminds me of a plain, oatmeal type substance which is great. It doesn't taste bad in any way, especially if you've been eating protein for as long as I have (20+ years). The only thing I dislike is that you have to buy two bags at once. I'd prefer a one bag option.

Bottom Line: Yes, I would recommend this to a friend

---

Hard to get down

By Lukas M.

,

Stockholm, Sweden

,

Jan 30, 2019
Verified Reviewer

I'm used to those regular ol' whey protein shakes so a shaker with liquid smoothie stuff is very familiar to me, but...

This stuff is so coarsely ground that even after shaking it for several minutes it's still not a uniform smoothie. It's like tiny hard-ish pieces of oats that are suspended in a liquid. I even tried chewing it a bit before swallowing, but it didn't really help; it just added to my nausea over what I was trying to consume.

I ended up chugging the last half just to get it over with, and I felt miserable afterwards.

The flavor (even after adding a flavor pack) is...much milder than a regular protein shake but nothing terrible, just something to know.

I have looked into returning, but after concluding that the shipping would cost me as much as the partial refund, I'd receive I'm probably going to end up throwing everything away. An interesting idea but I'll just have to keep making regular breakfast.,]

P.S. I know that you can put it in the fridge overnight to let everything soak and get softer, but if I wanted to prepare things the day before, I'd rather marinate a steak.

Bottom Line: No, I would not recommend this to a friend

---

I would recommend it

By Peter E.

,

North Yorkshire, England

,

Jan 3, 2019
Verified Reviewer

With regard to mixing, we add a MIXER BALL Stainless Steel Blender Whisk to the shaker bottle which makes mixing simple and much more effective.

I have reactive hypoglycemia, which is like the opposite of diabetes. My blood sugars have become much more stable and better balanced.

I have one proper meal a day, plus fruit snacks, and replace all other calories with Huel. It sustains me through my triathlon training and I have found much-improved skin condition and generally improved energy levels.

It is very convenient. If you have the time for a fully balanced diet, it is unlikely to be for you, but it seems to me to offer a far better alternative than most breakfasts on the run and for me is a life saver. (The terrible unsavory flatulence disappeared after about four weeks!)

It also works out a lot cheaper than normal food!

I would and have recommended it.

Bottom Line: Yes, I would recommend this to a friend

---

Pistachio Smoothie?

By Nathan K.

,

Denver, CO

,

Nov 11, 2018
Verified Reviewer

Huel is filling, and with all of the nutrients I guess I can't say I'm surprised, but it tastes like a pistachio smoothie. Not even coffee can cover up the taste. And now I'm out 50 bucks just because I wanted to try it. Very unfortunate that they don't have a sample option and even make you buy two bags just to ship it. Because they know you won't want to buy any more after you try it.

Bottom Line: No, I would not recommend this to a friend

---

Fantastic product

By William O.

,

Duluth, MN

,

Sep 11, 2018
Verified Reviewer

I'm at a real loss to understand the whining and complaining about this product. Taste? There is nothing in its taste that's offensive, and in fact, it's quite pleasant. Mixability? Just how incapable are these people? Put water in the jug, dump the HUEL in on top, close the little cap, shake for 10-20 seconds....done, drink it and shut up. What are you looking for? An answer to your lives? It's a meal replacement drink, not a Friday night martini. Drinks like this were never meant to replace a juicy steak and baked potato. They are tools for people looking for health improvement, weight loss, diet control, etc. They also are great for people on the run etc., to ensure an adequate diet.

I use 2-3 Huel meals a day, am losing weight, have no loss of energy even though I workout hard every day. And it has significantly reduced the time in my life that I waste acquiring, processing, cooking, and eating food. I never realized how much of life is used up dealing with eating. Not that I don't have my steak and potato every now and then as a break.

Also, a big one, my wife has trouble with her blood sugar as type 2 diabetic. Taking a Huel meal late in the evening before bed has stabilized her sugar overnight perfectly, so she wakes feeling great and with a normal glucose reading. That's because it's balanced food with a very low glycemic index. It's PERFECT for this problem. If you can't handle the taste and are too weak to shake a bottle a little bit, you have bigger problems than what a meal replacement product is used for.

Bottom Line: Yes, I would recommend this to a friend

---

So many avoidable issues.

By Matthew Ince

,

Cambridge, MA

,

Mar 19, 2018
Verified Reviewer

I tried this product, and I am frustrated and displeased. Here are my concerns, which I believe are applicable to the majority of consumers.

First, Huel made Stevia and artificial vanilla part of the default product flavor. I've tried several different accouterments, and none of them fully mask the bitter aftertaste Stevia leaves, or the fake taste of the vanillin. In addition, some people actually react negatively to the sugars in vanillin. If you mind Stevia, you will not be able to tolerate Huel's taste at all, and this could have easily been avoided by making the unsweetened version the default to be purchased.

Second, it's not fair to consumers to require a $75 commitment just to try the stuff. It also doesn't bode well for Huel's confidence in their own product. Unfortunately, Huel gives me such bad acid reflux that I'd rather leave the specifics to the imagination, and I'm down half my purchase unless I want to pay to ship the rest back. Huel, let people order samples or something and have a care for food-sensitive consumers.

Third, the product is difficult to mix due to the sheer volume (1 cup per 24 oz water) that must be mixed in. I had to get a thermos and a whisk and make Huel ahead of time in order to produce something drinkable. The included protein shaker bottle was laughably insufficient and resulted, on various tries, in a very thin smoothie on top of a mound of unmixed chalky powder, or left huge chunks of unmixed powder inside the drink.

If you are reading this because you are stuck with $75 of smoothie that doesn't taste good enough for you to drink, my best recommendation is to add 1/2 tsp of each of turmeric and ginger along with a pinch of cinnamon. Huel is earthy, and it pairs well with earthy flavors.

Bottom Line: No, I would not recommend this to a friend

---