StyleWe Reviews
Claimed This company has claimed this profile, is getting alerted on any new customer reviews entering this page, and may engage in dialogue with its customers to address their matters.

Companies cannot pay money or provide goods in order to remove or alter customer reviews.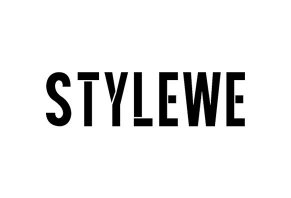 StyleWe claims to offer a variety of women's clothing, including formal wear and handbags, all made by independent designers, and at deeply discounted prices.
---
This company is actively collecting reviews from its customers. All reviews submitted are subject to moderation and approval to ensure they meet our

Review Guidelines

.

Great StyleWe.com

By Emily S.

,

India

,

May 10, 2019
Verified Reviewer

Overall Experience:

When my friend invited me to his birthday party, I needed a dress for this party. I ordered a wrap dresses for me from StyleWe.com. It has the best quality which was seen by me. My item arrived at home on time. I am happy with StyleWe. Thank you StyleWe.

Bottom Line: Yes, I would recommend this to a friend

---

Best place to buy gifts

By Jainish P.

,

Gujarat, India

,

May 8, 2019
Verified Reviewer

Overall Experience:

It was my sister's birthday so I purchased 3 dresses from StyleWe.com. My sister purchased couple of things from this website and she got satisfied with the product so I also decided to buy a gift for her from the same platform. The delivery was smooth and products were upto the mark.

Bottom Line: Yes, I would recommend this to a friend

---

Advertisement

---

Best shopping site ever

By Bhumee V.

,

Guj, India

,

May 8, 2019
Verified Reviewer

Overall Experience:

This was my first experience with this website. I purchased a couple of dresses and two tops. All of them turned so good and the material was smooth. I would always recommend this site to everyone.

Bottom Line: Yes, I would recommend this to a friend

---

First time purchase turned awesome

By Pankti P.

,

Gujarat, India

,

May 6, 2019
Verified Reviewer

Overall Experience:

I ordered three casual dresses from StyleWe to be delivered to Gujarat, India.

1st - Crew Neck A-line date color block Solid tunic.

2nd - Pleated A-Line sleeveless work solid midi dress.

3rd - V neck black A-line daily casual.

My size is Small so I ordered US 6 size dress from the website. All of them fitted so well on me. The material is A-class. I am 100% satisfied with this website. I should say one destination for all kind of fashion.

Bottom Line: Yes, I would recommend this to a friend

---

Advertisement

---

Good

By Taty M.

,

Colombia

,

Apr 30, 2019
Verified Reviewer

Overall Experience:

On StyleWe I ordered a dress, it arrived 30 days later. The packaging was safe, without odor, the material is beautiful, I only regret not having asked for a bigger size, because I feel I have something short. If any girl is going to place an order in this store, I would recommend buying a larger size. Cute shop.

Bottom Line: Yes, I would recommend this to a friend

---

Throwing your dollars out the window is the same as shopping on StyleWe

By Tracey M.

,

Michigan

,

Apr 25, 2019
Verified Reviewer

Overall Experience:

I fell for ordering a pair of spectator style patent leather shoes at StyleWe on March 25 and haven't received anything! I emailed customer service and will start blowing up their phone by calling.

I have ordered items from the UK all the time and receive them with no long delays or hassles. I thought I saw a video on YouTube that said it was ok to order from this company, StyleWe, so I gave it a shot and no shoes have I got!

DO NOT BUY from StyleWe! They do not deliver!

P.S. These ruthless "retailers" from overseas send Instagram and YouTube influencers free crap, as a way to hook you in and it's just A RUSE!

Bottom Line: No, I would not recommend this to a friend

Mar 19, 2020

Dear Tracey Martin,

Total delivery time = Processing Time + Shipping Time.

****Processing Time:

Prepare items for shipment, 3-5 business days normally.

***Shipping Time:

Transit of package,10 - 20 days.

Sometimes there might be a delay for the processing due to short inventory.

You can send an email to services@stylewe.com, you will get a reply in 24 hours. You can also chat with us online as well.

Let me know if you have other question again, have a great day!

Best regards,

StyleWe

---

Do not buy unless...

By Gwynn P.

,

Texas

,

Apr 23, 2019
Verified Reviewer

Overall Experience:

Do not buy clothes from here unless you are positive they will fit. If you have to return an item to get a refund, it will cost a minimum of $24.00 to ship it to China from the US.

I bought a dress for $85. It did not fit properly, and when I asked to return it, I was told it would have to be shipped to China, and they had no US address - even though the return address when I received it was in California. After several emails, I am paying the postage. So my refund will basically amount to $60, even though I spent $85.

Bottom Line: No, I would not recommend this to a friend

Mar 19, 2020

Gwynn Polsky,

Sorry for the inconvenience.

Our return center for non-members is in China. If return shipping costs too much, we just want to confirm with you first to see if you can keep the item and take a partial refund for a local repair. If you do not like this offer, you can email us back and we will send you the return label for a refund. If you run into any issues, feel free to contact us at any time.

If you run into any issues, feel free to contact us at any time.

Best regards,

StyleWe

---

Do not trust what they have advertised

By Asia J.

,

Australian Capital Territory, Australia

,

Apr 22, 2019
Verified Reviewer

Overall Experience:

I have ordered two dresses. They advertised as high quality.

It took a month to received my order and the quality of my two dresses are terrible. I do not recommend to anyone.

I did not return my order as I read other people's reviews. They have trouble to return their order, so I decided not to waste my time.

Bottom Line: No, I would not recommend this to a friend

Mar 19, 2020

Dear Asia James,

Sorry for the delay.

Normally it won't take that long, due to the COVID-19 impact within China, many packages got delayed in the transit.

Our return center for non-members is in China. If return shipping costs too much, we just want to confirm with you first to see if you can keep the item and take a partial refund for a local repair. If you do not like this offer, you can email us back and we will send you the return label for a refund. If you run into any issues, feel free to contact us at any time.

If you run into any issues, feel free to contact us at any time.

Best regards,

StyleWe

---

Fraud of and from Kitty - StyleWe

By Valerie O.

,

New York

,

Apr 17, 2019
Verified Reviewer

Overall Experience:

This is not normal procedure for a company to advertise a product take your money and barge for shipping then you never receive it. You have created a false tracking number for a delivery never made. You have never contacted me until I initiated your lack of honesty and your fraud activities. It's interesting that you can write emails but you can't produce product paid for. You offer one excuse after another. Kitty StyleWe is a company of fraud. Your website is full of disappointed people like me.

Bottom Line: No, I would not recommend this to a friend

Mar 19, 2020

Dear Valerie Oliver-Durrah,

Sorry that you are not satisfied with the item(s).

Purchase (except swimwear and final sale) can be returned/exchanged within 30 days from the delivered date.

Our return center CANNOT process your return order properly without this label. Please ensure the original post label is removed or fully covered if the original packaging is used.

- Any shipping charges for the returned item(s) are the client's responsibility, as well as all applicable customs duties, and fees, taxes.

- To ensure speedy return with minimum customs delay,

1) Return it through local post service with the proper postage; 2) On the customs form, enter a value less than USD $140.

- For updates regarding your return, please contact services@stylewe.com and include the return tracking number. Emails will be responded to within 1-2 business days.

Thanks for your patience! Please don't hesitate to email us if you have any questions.

Best regards,

StyleWe

---

I love StyleWe

By Alicia R.

,

Valencia

,

Apr 15, 2019
Verified Reviewer

Overall Experience:

This company is reliable.

This company is reliable. I did some shopping and everything arrived just in time. The clothes are wonderful. I recommend this company. StyleWe is a good company, it's my favorite.

Bottom Line: Yes, I would recommend this to a friend

---

Unethical - this business needs to stop

By Ornelle L.

,

Orting, WA

,

Apr 12, 2019
Verified Reviewer

Overall Experience:

I bought two shirts. One was sent to me dirty like someone wore it, the collar is dirty, like sweat dirty. The other one was very wrinkly, like a second-hand shirt! I am so disappointed and so speechless! I contact them but nobody has answered me back!

How is it even possible for a business like this to continue scamming people!

Bottom Line: No, I would not recommend this to a friend

Mar 19, 2020

Sorry that you are not satisfied with the item(s).

And thanks for being a loyal customer with StyleWe, if you are not satisfied with the products, and submit a return request online and write down your feedback, then we will handle your return request and send you the return label.

All suggestions to improve our products and services.

Thanks for your patience! Please don't hesitate to email us if you have any questions.

Best regards,

StyleWe

---