Tatcha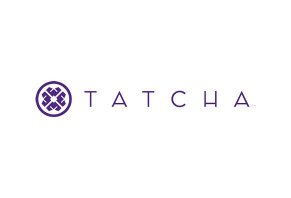 Summary
Tatcha cosmetic products are inspired by traditional beauty practices of Japanese geisha and promise to deliver pure, effective skincare and makeup solutions.
Pros
Products considered to be nourishing and effective by customer reviews
Great customer service
Samples included with every purchase
Generous return policy
Cons
More expensive than many cosmetic brands
Not all ingredients are natural or beneficial
Limited color options for many products
Tatcha Review: Is It Worth It?
When it comes to trying new skincare products, some people want to avoid what's novel in favor of traditional approaches.
Tatcha is a Japanese skincare brand that emphasizes natural, healing ingredients in time-tested recipes.
The company got its start when founder Victoria Tsai grew inspired by the beauty remedies found in a 200-year old manuscript and of a modern-day Geisha in Kyoto, Japan, and adapted the same philosophies to her new cosmetic product line.
Today, Tatcha products claim to emphasize simplicity and effectiveness with a "less is more" approach focused on high-quality ingredients. The company works with scientists across Japan and the United States to turn these traditional principles into products that work for modern life.
Should you believe Tatcha's claims of making timeless beauty achievable? Learn from our analysis whether this brand is worth it.
Product Line
Tatcha products are sold through the company website, as well as other cosmetic retailers like Sephora. This includes moisturizers, facial cleansers, face masks, eye care products, sunscreen, lipstick and more.
Below is a sample of some of the popular products available from Tatcha:
| | Description | Price | Top Five Ingredients |
| --- | --- | --- | --- |
| Pure One Step Camellia Cleansing Oil | 2-in-1 cleanser and makeup remover leaves your skin soft | $48 for 150ml (5oz) | Cetyl Ethylhexanoate, Oryza Sativa (Rice) Bran Oil, Polyglyceryl-10 Dioleate, Polyglyceryl-2 Sesquicaprylate, Camellia Japonica Seed Oil |
| The Pearl Tinted Eye Illuminating Treatment | Tinted treatment designed to brighten the eyes and reduce dark circles and wrinkles | $48 for 13ml (.43oz) | Butylene Glycol, Diphenylsiloxy Phenyl Trimethicone, Diglycerin, Glycerin, Cyclopentasiloxane |
| Silken Pore Perfecting Sunscreen | A lightweight, broad-spectrum SPF 35 sunscreen designed not to clog pores | $65 for 60ml (2oz) | Isododecane, Cyclopentasiloxane, Propanediol, Hdi/Trimethylol Hexyllactone Crosspolymer, Glycerin |
| Peony Blossom Silk Lipstick | Coral pink lipstick inspired by peony blossoms, nourishes and protects the lips | $55 each | Diisostearyl Malate, Diphenylsiloxy Phenyl Trimethicone, Polybutene, Polyglyceryl-2 Triisostearate, Synthetic Wax |
| Luminous Dewy Skin Night Concentrate | Ultra-hydrating concentrate of botanical extracts designed to restore the skin overnight | $110 for 50ml (1.7oz) | Glycerin, Propanediol, Squalane, Cyclopentasiloxane, Triethylhexanoin, Panax Ginseng Root Extract |
| Pure Exfoliating Camellia Soap | Exfoliating body bar made with camelia oil for a cleansing scent | $15 for 90g bar (3.17oz) | Olea Europaea (Olive) Fruit Oil, Camellia Japonica Seed Oil, Cocos Nucifera (Coconut) Oil, Elaeis Guineensis (Palm) Oil, Sodium Hydroxide |
| Indigo Soothing Hand Cream | Softens and heals irritated skin | $38 for 60 ml (2oz) | Glycerin, Petrolatum, Cyclopentasiloxane, Propanediol, Xylitol, Behenyl Alcohol |
| Kinu Pure Silk Polishing Face Cloth | Polishes and gently exfoliates the skin with 100% pure silk | $18 for one 7"x7" cloth | 100% pure silk |
Looking Closer at Tatcha Ingredients
A central part of Tatcha's appeal is its stance on ingredient purity. All products meet Japan's official safety and purity standards for cosmetics, which the company claims are some of the highest in the world.
While the ingredients vary by product, Tatcha claims to turn to the "fields and seas of Japan" for inspiration from ingredients like green tea, rice bran, and algae. Most of these ingredients act as natural humectants, meaning that they moisturize the skin by drawing water into its cells.
All of the ingredients that we listed for Tatcha products earned the safest rating level offered by the Environmental Working Group's Skin Deep database, with three exceptions: sodium hydroxide, petrolatum, and cyclopentasiloxane.
Sodium hydroxide, also called lye, is essential for saponification, which is the chemical reaction that creates soap. Direct contact can lead to skin and eye irritation, but the compound is fully used up in the soapmaking chemical reaction and doesn't pose any danger in the finished product.
Petrolatum is a synthetic form of mineral oil that's used as a barrier on the skin to lock in moisture. It's considered a carcinogen by the European Union, and it might lead to skin irritation over time.
Finally, cyclopentatasiloxane, found in half the products we looked at, is a silicone commonly used in cosmetics that has lubricating properties. There's some concern that it can be an endocrine disrupter, meaning that it may affect the functioning of your hormones, but this effect hasn't been noticed at the concentration that it's found in cosmetics.
Key Takeaways
Though Tatcha marketing focuses on the products' natural ingredients, many products contain synthetics for both lubrication and preservation.
These ingredients shouldn't pose a problem at the quantities they are contained in Tatcha products, but they challenge the company's claims of centuries-old beauty remedies.
Shipping and Return Information
All Tatcha orders over $25 qualify for free shipping, and customers will receive three complimentary samples per order that they can select at checkout. If you order Tatcha as a gift, the package will arrive with a handwritten note inside.
Your Tatcha purchase will qualify for a full return up to 90 days after ordering. You can message the company through its help page to receive a pre-paid shipping label to start the return process.
For any further questions, contact Tatcha at (888) 739-2932.
Analysis of Customer Reviews
Tatcha has five reviews on Highya (all five stars) and more than 25 on TrustPilot, averaging 3.4 stars. Here's a summary of what they said.
Common Compliments:
High-quality products that leave the skin feeling hydrated and healthy
Products aren't overly oily or perfumed
Great customer service experiences
Ingredients don't cause side effects
Generous return and exchange policy
Customers love the order samples
Common Complaints:
Limited color variety for cosmetic products
Overpriced for the size of products
Key Takeaways:
Tatcha customers love these products, and it's challenging to find a negative opinion about this cosmetics brand from those who are comfortable with the pricing.
The Bottom Line
Tatcha beauty products are sold on the premise that traditional beauty practices are better. Glowing customer reviews indicate that many shoppers love how pure and gentle these products seem to be, and the free samples with every order were a major selling point.
Averaging $50 or more per item, Tatcha products are more expensive than other beauty brands. Part of what you're paying for is the high-end packaging and historical nostalgia attributed to using cosmetics inspired by geisha. If that's fine by you, then the Tatcha beauty line makes sense to experiment with.
Otherwise, we think you will be able to find products that work similarly at a lower price point.
Customer Reviews
Posted on Feb 20, 2018
Fabulous cleanser
I think the camellia oil is the best and gentlest makeup remover I've ever used. It doesn't sting my eyes and melts the mascara right off. Even when I use this alone, my skin never feels oily.
I usually use the rice powder cleanser afterward, and it too is very gentle. It never feels rough or uncomfortable on my skin. My adult daughter who has sensitive skin really loves this product too. It's one of the few facial products that doesn't bother her skin.
I bought the eye cream for my mom, and she really likes it. Also, the hand cream is one of my favorites. It isn't oily or perfumy. It is a bit pricey though. The pore refining sunscreen works great alone or under makeup.
Bottom Line: Yes, I would recommend this to a friend
Posted on Dec 20, 2017
Already in love
Being Filippino, I decided to try the K-Beauty products that are now gaining popularity, so I started looking around and was kind of overwhelmed. I tried to search for what the EXPERTS use. I had never heard of Tatcha before and I actually found them after I read an ALLURE article - https://www.allure.com/story/the-cost-of-allure-editors-beauty-routines.
I never knew what an ESSENCE was, or even that I needed it more than ever now that I'm over age 50. I started with the Camilia Cleansing oil, and I have to say I am 100% in LOVE with it! No oily feeling afterward, and a fresh scent. I've since tried the Enzyme Rice Power (also LOVE), the eye cream and a sample of the AGELESS cream.
Needless to say, I'm a believer and am slowly switching over my entire skincare line.
Bottom Line: Yes, I would recommend this to a friend
Posted on Jan 19, 2017
Solid product, exceptional customer service
I'm writing this in January of 2017 but have been using Tatcha for at least two full years.
I have found no fake ingredients or hiding of any product content. In fact, they are pretty straightforward in their marketing. A fair amount of their products are fragrance-free on their own, while others have a natural fragrance.
They are expanding, and the hits keep coming. I really like this line! The rice exfoliant comes in 4 colors or skin types, and the cleansing oil is amazing. As far as Indigo, yes they use real indigo in that part of their line, and it really takes away redness and calms problem skin down. Even better is that all of their Indigo products are a beautiful blue hue that's natural.
They don't make too good to be true statements! Just well organized, good ingredients, and an all around experience. I certainly have my Tatcha favorites but have tried everything. Remember, not every single product or line will work for every single person.
Visit them on your own and have fun!
This was my recent order: Indigo hand lotion, Indigo body creme, new hand made camellia-based bars, pore perfecting water gel moisturizer, luminous memory serum concentrate & their beauty oil.
Bottom Line: Yes, I would recommend this to a friend
Posted on Jun 12, 2015
I love Tatcha
The skincare line is wonderful. Like any other skin product, it may or may not work for you. This works for my skin type. Oily, combination. I am of Mongolian, Korean, Filipino, Chinese, Spanish and Japanese descent. I have had troubles with my skin since a young age and it has left me with enlarged pore size. This skin care line makes my skin bright and clear, however it has only been a couple of weeks. So I have yet to see if in the long term it really improves my skin or if I become allergic (hopefully not). Either way, Tatcha has helped me on my Kodawari. My unrelenting pursuit for my beautiful, balanced, happy and destined self.
The colors, casing and quality of these products are simply beautiful. I am enamored.
Bottom Line: Yes, I would recommend this to a friend
Posted on Jun 11, 2015
The Best Skincare Line, Ever!
I stumbled upon Tatcha about two years ago. I was searching for blotting papers on Sephora's website when I saw Tatcha listed. The reviews were phenomenal, and instinctively, I searched them on the web and found their website. I felt like a kid in a candy store while I was browsing their then-few products. I wasn't ready to commit to a skincare line (I was seventeen-years-old), so I bought their blotting papers and used a promo code they had emailed to me for a VIP Sampler of their four-step skincare line. The shipping was free and they even hand wrote a welcome note on the invoice. I used their sampler and I was absolutely amazed! My skin was soft, hydrated, and extremely smooth. And their blotting papers are among the best I've ever used! I was absolutely hooked. Now, Tatcha is the ONLY skincare line I use. Yes, the price is hefty, but they last an impressive amount of time. For me, the products last about four and a half months. It's definitely worth every penny. I've tried almost every product in their stellar line and I LOVE every single product.
If you are put off by the price tag, at least buy their blotting papers and choose the cleansing oil, the enzyme powder tailored for your skin type, and the brightening serum as your three free samples. Trust me, try it only once to love it. (A side note: I've never experienced any irritation, discomfort, or reaction to the products. But again, that's on MY skin; everyone is different and should really sample the collection before purchasing full-sized products. Even if you don't like the line, TATCHA offers returns and exchanges on their products with not many questions. What more could you want?)
Bottom Line: Yes, I would recommend this to a friend
Our Promise to You
In order to safeguard you and ensure helpfulness and relevance, our compliance team manually assess every customer review before it goes live.
We have a zero-tolerance policy for fake reviews, and companies cannot control or alter any reviews at any time.