Tommie Copper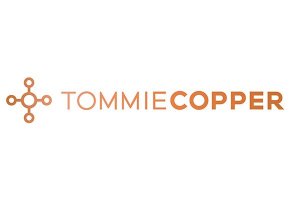 Tommie Copper offers lines compression garments that will allegedly improve your performance and speed recovery. This review discusses whether they can deliver you with the proposed benefits.
About Tommie Copper
What is Tommie Copper?
Tommie Copper states that the combination of compression and copper included in their apparel line will offer many benefits related to enhancing performance and expediting recovery from physical activity.
Founded in 2010, Tommie Copper's mission includes "helping people live comfortable, healthy, happy lives." To accomplish this goal, they engineer their garments with a multi-directional weave and Copper Znergy® technology.
Specifically, Tommie Copper claims that everyday use of their products can result in:
Enhanced muscle recovery
Added support for your muscles and joints
Improved circulation
Reduced pain and swelling
As a dietary supplement, copper is thought to have a variety of benefits and may even support heart health. But can you expect the results promised by Tommie Copper only by wearing it, or should you seek relief somewhere else?
In this review, we'll answer these questions by shedding some light on the available support for Tommie Copper's claims.
What Does Tommie Copper Offer?
Tommie Copper's proposed benefits seem to go above and beyond of what can be expected from standard compression apparel.
The company states that their "Wearable Wellness" should eliminate odor and provide protection from the sun's ultraviolet rays, in addition to their other loftier claims.
They aim to offer these benefits through an apparel line that includes sleeves, socks, and other clothing items. Tommie Copper states that though the suggested use for some products may differ, all can benefit activities related to work, sports, or daily life.
The wide variety of available products are distributed among 7 main categories:
1. Sleeves
Tommie Copper offers an array of ankle, knee, wrist, arm, and elbow sleeves for daily use day or athletic performance. Each type of sleeve aims to provide targeted compression and relief for muscle aches and pains.
2. Back Support
Mid and lower back support is offered through wraps, undershorts, and tights, as well as short and long sleeve tops with built-in compression. Again, these garments can be worn under clothing as base-layers or as workout clothes.
3. Gloves
Their gloves come in half and full-finger models. They're designed to support the muscles of the hands and fingers all day, or during physical activity.
4. Tops
Tommie Copper offers short and long-sleeve models that provide compression over your shoulders, core, and back. Again, these garments are good for everyday use or working out.
5. Bottoms
Also suggested for use as a base-layer or as workout apparel, their compression shorts and tights support your hips, thighs, and calves.
6. Socks
Tommie Copper offers no-show, ankle, and over the calf options. Their socks provide targeted support at the arch, heel & Achilles tendon.
7. Accessories
Their accessories include items like wrist wraps and hot/cold gel packs.
Tommie Copper offers most of these products in 3 different lines:
Core is recommended for light activity at work or around the house.
Performance line offers support for moderate to intense activity.
The Pro-Grade line offers maximum support.
Sizing is straightforward and available from S-6XL. These sizes are based on circumference measurements; instructions are offered here to ensure the best fit.
Lastly, all products are machine washable though they suggest not using bleach or fabric softener. All products can be gently dried, though gloves should be air-dried.
Copper Compression: Is There any Science Backing The Proposed Benefits?
Do compression garments actually serve a purpose? Does adding copper to the equation offer additional benefits?
In this section, we'll highlight the available support, if any, for these questions.
Compression Garments
Compression is not a recent phenomenon. Medically speaking, the idea of compression has been around for centuries and was likely an important part of wound healing in ancient cultures.
In more recent history, compression has been used to treat disorders related to the dysfunction of veins. These vessels, unlike arteries, lack muscular walls that are capable of transmitting blood. They instead rely heavily on the surrounding muscles of the leg to ensure blood returns to the heart.
Those with poorly functioning veins can develop pain and swelling from the blood that pools in their legs.
Compression stockings apply the greatest amount of force at the ankle and gradually decreases as you move towards the knee. This creates a pressure gradient that reduces the diameter of veins and increases blood flow.
Compression has also been studied in relation to athletic performance. A review of 12 studies found that both upper and lower body compression garments speeded recovery and reduced soreness after intense exercise. They also noted that those who were treated with compression had better muscle strength and power during the next workout.
More recently, compression garments improved strength recovery and also enhanced next-day cycling performance in a review of 23 studies.
What about Adding Copper?
Though the use of copper in compression garments has gained popularity, it has not been studied extensively.
In 16 patients with chronic vein disease, those treated with copper compression did not experience any benefit in symptoms when compared to traditional compression.
In 70 patients with rheumatoid arthritis, the use of copper bracelets did not affect pain, inflammation, physical function, disease activity, or the use of medication. Keep in mind, these were not compression garments.
The proposed odor eliminating effects of Tommie Copper's apparel may be related, in part, to copper's antimicrobial effects.
Are Tommie Copper Garments Safe to Use?
While compression garments are typically safe to wear, they are not without risk.
Though beneficial for dysfunction in your veins, they can be dangerous if used with dysfunctional arteries. In this instance, compression would likely limit flow, not promote it.
Compression may worsen nerve dysfunction, or make it even more challenging to sense the presence of wounds.
If wounds are present, covering with restrictive materials can prevent or delay healing.
Even if you don't have one of these conditions, it is still safest to speak with a physician before using as you may be unaware of certain risk factors.
How Much Does It Cost?
Tommie Copper offers moderately expensive pricing for their products.
Sleeves: $29.50 - $44.50
Back Support: $59.50 - $89.50
Gloves: $29.50
Tops: $39.50 - $89.50
Bottoms: $34.50 - $89.50
Socks: $24.50 - $39.50
Accessories: $24.50 - $69.50
There is currently a sitewide 30%-off sale, though back support tops, adjustable knee sleeves. However, this sale doesn't apply to socks.
At checkout, you have the option to select Afterpay for purchases totaling more than $75. Upon approval, you may pay over 4 equal payments spaced 2-weeks apart at 0% interest.
Shipping for orders over $75 is free. They offer 4 methods of shipping:
Standard Shipping - $4.99
2-3 Day Shipping - $9.99
Next Day Shipping - $24.99
International Economy - $24.99
Lastly, Tommie Copper offers a 60-day guarantee for unsatisfied customers. To process your return, visit www.tommiecopper.com or call Customer Service at 855-851-5100.
Are There Any Alternatives?
You can find compressive copper garments online or in stores fairly easily. Prices vary vendor to vendor, though beating Tommie Copper prices does not take much effort.
The Pro Series Compression Knee Sleeve from Copper Fit is available through Amazon. It's prime eligible and priced at $19.72.
At their site, Copper Compression offers a number of products comparable to Tommie Copper, for a fraction of the price. For example, their Recovery Back Brace is $30; Tommie Copper's is $59.50.
If you prefer shopping in person, the CVS Health Brand Copper Compression Knee Sleeve is available in stores at $15.49.
The Bottom Line
While the medical and performance-related benefits of compression garments have been well studied, the support for adding copper into the mix is lacking. Much more work is needed to identify any real reason to weave copper into compression fabric, and the currently available research is not promising.
Tommie Copper is not the most heavily reviewed brand on Amazon, though plenty are available to click through. Their knee sleeve is rated 3.8 out of 5-stars on over 130 reviews - about half are 5-star ratings.
Happy customers mention pain relief and added support, while those that are unsatisfied believe the fabric is too thin and wears easily.
You can certainly find more cost-effective copper compression garments, but why would you given that there really is no support for its use? Traditional compression garments are proven effective and often cost less.
Either way, these garments are typically safe. You should avoid use if you have a lot of swelling, arterial issues, nerve dysfunction, or open wounds.
Regarding physical activity and sport, compression is likely to offer benefits.
If you have chronic muscle and joint pain, however, you may want to speak with a physician first. These issues may be caused by an underlying condition that requires more than compression garments to manage properly.
---
Bogus, No Relief!

By Steve Smith

,

St. Paul, MN

,

Jun 11, 2015

Overall Experience:

Montel must be in need of money to hack this stuff. It did absolutely nothing for me but drain my wallet.

---

Stains cannot be removed!

By Randolph Johnson

,

Forestville, CA

,

Sep 11, 2013

Overall Experience:

The stains on the bottoms of my feet are not removable from one day. When I washed the ankle socks in the sink and the water turned dark purple. I have taken photos of the dye in the sink with the sock and the bottom of my feet.

If any one is interested, I will email the photos to you.

Bottom Line: No, I would not recommend this to a friend

---

Advertisement

---

Bought ankle sleeve, pants and shorts

By Susan

,

Lakewood, CO

,

Jul 17, 2013

Overall Experience:

I had high hopes for this product. I have pain all over my body. Put the products on when I got them, slept with them on. By a couple days later, my pain was worse. The compression made my pain worse than it was, sorry, these are going back.

If I could give it no stars I would, but you have to rate it, one star lowest i could go.

Bottom Line: No, I would not recommend this to a friend

---

Validation of product claims

By Alan Kris

,

Southern California

,

Feb 20, 2014

Overall Experience:

I am a 70-year old "weekend warrior" and I play basketball several times per week in addition to traveling to various basketball tournaments conducted as part of various Senior Olympics and Senior Games organizations. I am not an employee of Tommie Copper and have no interest – financial or otherwise – in promoting or representing the potential benefits of their products. In fact, I am a scientist and so am highly oriented to observation, measurement, cause-and-effect (outcome) analysis. That said, this review is based on my casual observations as a user of the product, not a scientific analysis of the materials and not a statistically-based blind study. However, I do have some insights that may be useful to some that are considering the use of the product.

I almost never watch infomercials, let alone buy anything from them but I just happened to see this one and decided that for the benefit of my long-term prospects of continuing to play basketball, these products were at least worth a try.

My review addresses the following key points:

Are the Tommie Copper products high-quality garments from a manufacturing viewpoint? (fit, form, function, and longevity);
Their function as purely compression garments vs the potential benefits of the use of copper-infused yarn vs normal yarn;
Is the potential leaching or absorbing of copper into the body a potential problem?

My review of Tommie Copper claims is based on my personal use of the Tommie Copper products for about a year. I have, and regularly wear, a short-sleeved shirt, shorts and knee sleeves. I chose these products because I have had recurring bouts with shoulder pain (rotator cuff), back pain (herniated discs and sciatica), and knee pain (osteoarthritis).

Prior to my purchase of the Tommie Copper products, I had undergone extensive treatments over several years including physical therapy for my shoulders and spinal decompression (plus daily inversion) for my back. I regularly take joint supplements containing Hylauronic Acid (HA) for my joints. In addition, I lost some weight to help relieve the strain on my back and knees. (I am 6'2" and dropped from 210 down to 190). So, I had actively pursued lifestyle changes previously and had good results from these efforts. The decision to purchase TC products was just as an experiment to see if there would be any detectable benefits from their use.

Quality of Products: The products appear to be of high quality – at least equal to other top products such as Under Armour. However, I did notify the company that for the first month or so after starting to wear them, at each washing (which I do by hand in a plastic basin with cold water followed by air drying), the water would have a dark tinge to it as though either the dye or the copper were washing out. I have not noticed a change in color so it does not appear to be the dye. I cannot detect the copper content so I am not sure if the dark water is from the copper or just from the sweat from my body (I do sweat a lot). After about a year of wearing, I have noticed that the shorts do not fit as tightly as when I ordered them and the waistband has stretched significantly. It is not enough to affect my use of them but it is something to be noted. The video on the TC website that presents the manufacturing process indicates that good quality processes are used in the manufacture of the products (I am familiar with the fabric finishing industry).

The claims of comfort, dryness and temperature moderation all seem to be true based on my wearing. I do not always wear them 24x7 but I have on occasion worn them for over 24 hours and find them very comfortable in all temperature/humidity conditions and particularly beneficial during heavy exercise such as basketball. The UPF rating does not concern me even though I live in So. California.

Benefits of Copper in fabric: As TC points out in their claims, copper has been used for medical purposes for thousands of years – both as a treatment and as a preventative. Today, there are many products available which contain copper such as necklaces, bracelets, and anklets which purport to help reduce the effects of arthritis. The copper in the fabric of their products is claimed to offer improvements over these age-old methods due to the increased contact between the copper and the skin of the wearer. So, the question is: Does the wearing of copper of any sort really benefit the wearer? There have been research studies of copper bracelets but other than the testimonials on the TC website, there do not appear to be any direct studies of the TC products. The studies on bracelets have not shown any statistical proof of benefits from the copper. So, does that mean TC products containing copper likewise have no benefit? I think it depends on the wearer. I have recommended the products to some of my teammates in the basketball circuit and they have reported back good results to me. I cannot verify that the copper in the TC garments will improve oxygen transport, neutralize free radicals, or improve muscle tone (independent of my exercise regimen).

Benefits of Compression: My personal comparison is based on wearing the TC garments exclusively for about 6 months and then alternating between TC products and other high-quality compression garments. When I first started wearing the TC products, my sense was that I felt progressively more stable and pain-free over the first 3 months or so. Then things stabilized and have remained in the improved condition since then. When I alternately wear other non- copper compression garments I do not notice any difference in my condition. Whether that is because the primary benefit is in the compression and not in the copper, I have not been able to conclude. One possibility is that if the copper is, in fact, a significant benefit, I would need to stop wearing the TC products for, maybe, 3 months to notice a decline. I have not stopped for that long a period so perhaps the change is not detectable in a short-term period.

Possible leaching of Copper: I think this issue is highly dependent on an individual's body chemistry. Copper is the main ingredient in various metal alloys including brass and bronze. Some jewelry, including native American and inexpensive costume jewelry contain copper or brass and many people will experience black or green color rubbing off when wearing such jewelry on their skin. Similarly, some musicians who play brass instruments may see discoloration on their hands and pitting on the instrument. This is due to acidic body chemistry. I do not experience discoloration from touching brass (I am a trumpet player) so I have not had any problem with copper leaching from the TC garments. However, someone with more acidic chemistry may have an issue. I don't know that the copper content in TC is high enough to be a problem – after all, they claim that a key benefit is absorption of the copper in the body – so that is something that may need to be evaluated in more detail by those that have a concern about this.

Overall Conclusion: I find that I enjoy wearing the TC products – they are comfortable, good quality and my physical condition is better now than a year ago. How much of the improvement is due to TC vs other good quality (and less expensive) compression garments is hard to say. I will continue to try the others for awhile before I decide to re-order any TC products.

Bottom Line: Yes, I would recommend this to a friend

---

Advertisement

---

Order system is all messed up

By David

,

Illinois

,

Jul 8, 2013

Overall Experience:

I called to put in an order but never received an email confirm. I called back two days later to check, they claimed they never received the order. I placed the order again, they said it would be shipped overnight. It's 4 days later, and they can't tell me if it has been shipped or not. They blame it all on a new web site, but they have no clue.

Bottom Line: No, I would not recommend this to a friend

---

Pain Gone, Swollen knee (what the heck). Lol

By Albie

,

Byron, Georgia

,

Jun 11, 2015

Overall Experience:

Not sure what this product did for me other than swell my knee. Knee injury was already healing, so I'm not sure if the Tommie Copper took the pain away or not. The pain is gone, but my knee has swollen really bad.

---

Tommie Copper mad me boo

By Johnny

,

San Diego, CA

,

Aug 12, 2015

Overall Experience:

I'm a 26 year old male and experience gluteal pain. My bum has been exposed to severe heat and therefore I have developed bum bum pain. I decided to try the Tommie Copper bum hugger, as I was interested in providing compression to my inner bum bum. Tommie Copper made my bum hurt more that it did before I started using it.

The compression feels good on my bum for a little bit, but after a while its just too much.

Hope that helps.

---

Comfortable, Supportive, Relief

By Jessie

,

New York

,

Jun 9, 2015

Overall Experience:

I am so happy I found this product. I purchased 2 knee sleeves and a pair of the women's and men's shorts. My knees and lower back, had gotten so bad I could no longer do my exercises and I love doing exercises, so it meant putting on extra weight, which only made the knees and the back worse.

With the help of Tommie Copper Knee sleeves and the shorts, I am back doing exercises every morning and with comfortable all-day stability. They aren't a cure product, but they are definitely a way to ease the pain. My lower back now allows me to stand longer and clean the house. As soon as I am able, I am going to purchase the Women's short sleeved shirt, for my shoulders and neck. When I buy another product if it is not working for me (which i doubt) I have 60 days to make my decision because there is a money back guarantee. Perfect! Thank you Tommie Copper, your products, your company and your customer service is the greatest. The agents answer all your questions and have the upmost respect for their customers. Great job, and I wish you nothing but success always.

---

Waste of money

By Steve Tarant

,

Boston, MA

,

Jun 23, 2015

Overall Experience:

After the sales pitch, I spent over $200 worth of Tommie Copper product. I had pain from opening the package. None of the products provided relief. Customer service lines are busy. I hung up after waiting 25 minutes in hold. Will try again when my pain subsides and have an extra hall hour to wait on the phone. Save Your money, don't buy these products!

---

I won't leave home without it

By Jerry Willis

,

Los Lunas, NM

,

Sep 24, 2013

Overall Experience:

My wife saw the TV commercial and purchased the knee compression sleeve. I don't usually believe in these copper things but since she bought it I decided to try it. I have had pain in my knee for several years and have considered surgery.

I put the sleeve on and within half an hour my knee did not hurt anymore. It is not a cure but the uniform compression really works. I have recommended it to my mother-in-law and her friend.

Bottom Line: Yes, I would recommend this to a friend

---

Beware of this product!

By Barbara

,

Martinsburg, WV

,

May 27, 2015
Verified Reviewer

Overall Experience:

After using the Tommie Copper sleeve for two days, I developed a permanent red mark around my thigh. Weeks later, it is still there and doesn't appear to be fading at all. I assume it has something to do with the sticky material they use at the top of the sleeve to make it stay in place. So, unless you want your leg to be permanently disfigured, I would highly recommend staying away from this horrid product.

By the way, I tried to post this exact review directly on the Tommie Copper website. Their moderator rejected it and won't post it. So don't believe the reviews on this company's website. They obviously only allow positive reviews to be posted to their site. So, the ratings that you find there are absolutely false and misleading. I am highly disappointed in not only the product, but how the company operates.

Bottom Line: No, I would not recommend this to a friend

---