Wish.com
This company has claimed this profile, is getting alerted on any new customer reviews entering this page, and may engage in dialogue with its customers to address their matters.

Companies cannot pay money or provide goods in order to remove or alter customer reviews.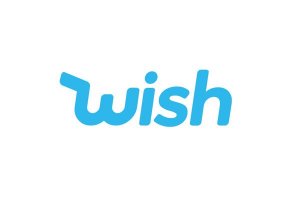 Summary
Wish.com is a factory-to-consumer shopping platform that promises to help you score deals on electronics, apparel, and more.
Wish Review: Is It Legit or Just Hype?
What Makes Wish Different?
Founded in 2011 by former Google and Yahoo engineers, Wish.com is an online retailer that features hundreds of different stores and millions of products from suppliers all over the world.
Wish.com merchants primarily sell apparel, electronics, and health and wellness products. The merchandise comes directly from the factory, allowing Wish.com to sell you products at lower prices.
Most products are listed at more than 50% off their retail price, with some at 98% off or even listed as free (you only pay for shipping).
At first glance, Wish looks like an incredible deal. Does the company deliver? Let's look closer at how the company works, what they sell, and whether shoppers are satisfied to find out.
How Does Wish.com Work?
The first thing you'll notice after landing on the Wish website is that you have to set up an account with your name and email address or Facebook/Google account before browsing their products. Shopping on the site isn't possible until you've done so.
Wish.com's home page will display their most recent listings, but you can also narrow your search by category (fashion, accessories, gadgets, etc.), or by product type (shoes, tops, underwear, and so forth).
If you come across a product you want, click on it to view description, pricing, more pictures, previous customer ratings, shipping charges, and estimated arrival time.
From here, you can buy the item or save it to your Wishlist. You can create multiple Wishlists through your account and add or delete items as you see fit. Wish.com also gives you the ability to follow your friends, view their Wishlists, and share your Wishlists to Facebook.
Wish specializes in knockoffs of electronics like smartwatches intended to look like an Apple Watch, Bluetooth earbuds, action cameras that are knockoffs of GoPro cameras, storage media USB flash drives, cables, essential oil diffusers, and more.
The company also sells lots of clothing and accessories in trending styles. For the most part, the site's products are less than $100 and usually fall somewhere between $5 and $50.
As you browse Wish.com, add items to your Wishlists, and purchase products, you'll earn rewards in the form of Wish Cash, which can be viewed in the Wallet section of your account.
Is It Safe to Buy from Wish?
Wish's low prices will likely pull you in, but many people wonder if they are too good to be true.
Our research shows that Wish.com is a valid online platform, similar in function to other multi-vendor sites like eBay or Amazon. Venders are responsible for their own listings, pricing, and shipping policies, but Wish.com will step in if you have problems with your order.
We looked through customer reviews across a variety of platforms—especially YouTube—to see whether people felt scammed when they bought products from Wish.com.
We learned that most shoppers received products that were a "rough approximation" of what they ordered.
In other words, Wish products tended to be lower quality than their name-brand competitors.
Chunky throw blankets weren't quite as chunky (or the right color) as described. In one memorable instance, YouTuber Safiya Nygaard said the "camera-enabled drone" she bought flew better than expected, but the camera was just a piece of red plastic mimicking an on light.
These findings don't necessarily mean that Wish.com isn't reliable if you're willing to sacrifice quality for price.
The chunky blanket we mentioned earlier was listed for $35, while competitors' blankets can be over $100. You may find the coloring surprise still worth the savings.
Electronics and apparel might be more of a gamble. Your electronics might have the features described and many reviewers wrote that the clothing didn't fit as described.
Shipping and Return Policy
Since Wish.com only acts as a marketplace for other sellers, each listing comes with shipping charges, although we found free shipping to be the norm.
From our research, most shipping times ranged from 10 days to three weeks or longer.
All products come with a 30-day refund policy (from the date of delivery), minus shipping and handling charges.
You can initiate a refund through your online account. It's also possible to cancel your order within eight hours if you change your mind.
Analysis of Wish Customer Reviews
Wish has been in business for a long time and has accumulated thousands of reviews. Here at HighYa, the company has more than 900 reviews and with an average rating of two stars.
Many of these customers vent that Wish's customer service was horrible and that they never received their promised products.
Others were unhappy with the quality of their purchases and struggled to get much money back when returning them.
Those who seemed happiest with their purchases shared that they ordered simple products such as electronics accessories and phone cases, rather than clothing or electronics.
The reviews aren't any better on Trustpilot, where Wish has 11,000 reviews, averaging two stars. Customers had the same complaints on this site, citing quality issues, slow shipping times, and poor customer service.
Should You Buy from Wish?
While there are deals to be found, the majority of products are priced low for a reason. Your order might not look as expected when it arrives, and electronics most likely won't work as well as the competitors it's meant to mimic.
Wish draws shoppers in with their low prices, but there's little emphasis on quality or customer service.
While this factory-direct marketplace saves you money, the fact that you are buying from random suppliers means you're dealing with some unknowns that could, as many reviewers found, result in a disappointing shopping experience.
If you want to have success with this site, you need to know what it's limitations are so that you don't buy products you will regret.
Pros:
Shipping is often free
Lots of options for taking advantage of extra sales and daily deals
Can save 95% or more off competitor pricing
A cheap way to try out trends or otherwise expensive electronics
Cons:
Shipping may take several weeks (and some items never arrive)
Quality can be significantly worse than advertised
Some vendors may sell knockoff electronics that won't work as described
Customer service problems are common
Minimal information about vendors available on the site
Clothing often doesn't fit true to size
Our advice? Pay attention to customer reviews. Lots of products have hundreds of reviews online. Past shoppers will let you know if a purchase didn't match their expectations so you know whether it's worth skipping.
Customer Reviews
This company is actively collecting reviews from its customers. All reviews submitted are subject to moderation and approval to ensure they meet our
Review Guidelines
.
Posted on Feb 24, 2022
Update
Eventually, the watch showed up. It was worth what it was. Basically don't be in a hurry to get your items.
Length of Use: 1–2 years
Bottom Line: No, I would not recommend this to a friend
Posted on May 25, 2021
Scam
Take your money and never deliver, use fake Amazon and fake UPS on the site, they make up their own fake websites taking items off other pages, they have nothing. If they scammed you please use your bank and credit card company to get your back, they will deal with the scammers. They told me they shipped my items by UPS, the real UPS have no tracking # and said the real Amazon has nothing. Please do your homework.
Bottom Line: No, I would not recommend this to a friend
Pros and Cons
No "pros" were specified in this review
Scam
Con
Fake
Posted on May 11, 2021
Horrible
I would give zero stars. I have been shopping with Wish for a few years, I collect enamel pins, so I have bought many from Wish. Well, today, I ordered some items, and when I went to submit the order, it wouldn't take it, so I was directed to support. They told me to send a copy of my photo ID, which I did. Well, later on today, I got a message from Wish saying my account was blocked. No explanation, nothing. They said read their terms, and I can't see from reading them anything I did wrong. They charged me for items I never got, and never did anything to help me. I took the charges off my credit card because Wish wouldn't refund them. Now they blocked my account. The most horrible customer service I have ever had. There are other sites you can shop and they are less than Wish. If they keep treating loyal customers like this, they won't be in business much longer.
Length of Use: 2+ years
Bottom Line: No, I would not recommend this to a friend
Pros and Cons
At first low prices
Horrible customer service
They will not refund your money
Posted on Mar 16, 2021
Wasted time
I've timed myself and spent more time selecting a product, and it is NEVER the price that it says. This is a waste of time at the end of the day.
Length of Use: 1–2 years
Bottom Line: No, I would not recommend this to a friend
Posted on Jan 5, 2021
Worst online shopping experience
Still waiting on orders placed in November 2020 to arrive on December 10, 2020.
Items received were not worth the effort.
Inscribing and will not be making any more purchases, sticking with eBay and Amazon.
Length of Use: 3–6 months
Bottom Line: No, I would not recommend this to a friend
Pros and Cons
No "pros" were specified in this review
Delivery took months
Purchased item marked delivered when it was not
Item not as advertised or substandard
Posted on Dec 20, 2020
Worst company ever, wish I didn't shop Wish!
All I wanted was Christmas presents for my sister. They had a coat she loved so I entered all my info only to see they'd increased the price and shipping would be over $20. As I tried to erase items from my cart an ad for their app appeared. I hit the back button to get rid of it and it then said my cart was empty. I screenshot that miracle and closed my browser. An hour later I checked emails and there was a confirmation from Wish. They charged $83.+ to my card without my permission!
How do they get away with that?!
Turns out that items I looked at I was charged for! Six items I only looked at I was charged for! OUTRAGEOUS.
I can't bear to describe the nightmare of trying to reach them and get my money back. I sure hope a judge and jury got to hear it though! The Wish company has no real phone # so you never get to speak to anyone.
No wonder they're a billion-dollar company. It appears they never refund it either. The company should be shut down and owners need to never get out of jail. Worst company award! Amazon is the best and best run. The owners are in San Francisco, by the way. No excuse but greed!
Bottom Line: No, I would not recommend this to a friend
Pros and Cons
No "pros" were specified in this review
No ability to call
No real human interaction
All computer generated correspondance
They take money out of your bank without consent
Posted on Dec 1, 2020
Gamble
I never received my order. My package was marked as delivered but I never received it. In 15 years of my residence, I never had a package stolen so I know it wasn't stolen. Wish is a scam. It's a gamble to receive your package.
Bottom Line: No, I would not recommend this to a friend
Pros and Cons
Price
Shipping
Customer service
Posted on Oct 26, 2020
Never received
I ordered a number of items back in March (yes, when Covid started) and I expected a delay because of it. I didn't receive my first item until June, received the majority of them through September. I have yet to receive two of the items and when I went to customer service they said it was too late to get a refund. Even the tracking of these items shows they never delivered. That is ridiculous. That is the first and last time I will ever order from this site. Beware buyer!
Bottom Line: No, I would not recommend this to a friend
Pros and Cons
Cheap prices
Never received some items
No customer service, just a bot
Tracking is crap
Posted on Oct 15, 2020
Frustrating
I ordered two tees, identical except for color, on July 7, 2020. I received one of them on September 16, 2020! Wish asks you to confirm delivery with a YES or NO. I had no way to confirm a partial delivery, so I selected YES. I was refunded $3.00 of a $6.00 delivery fee because of late delivery. Several times I tried to find out what happened to the other tee, and they said it was a closed order. I was demanding a refund because it never arrived. Finally today (October 14, 2020) the second shirt arrived. I tried to contact them to let them know that it came but there is no option to do so. You only have menu drop-down choices. So frustrating!
As for the tee shirts, the quality is decent for the price, but the colors differ from the picture. The picture shows a more muted, heather shade, which I liked. The actual colors are saturated, intense colors (and the purple I ordered turned out to be pink). I would not have ordered them if I had know that.
Live and learn. If something seems too good to be true, beware.
Length of Use: 3–6 months
Bottom Line: No, I would not recommend this to a friend
Pros and Cons
No "pros" were specified in this review
Long delivery time
Difficulty communicating with company
Product photo not accurate
Posted on Sep 1, 2020
Absolute scam
I attempted to make a small purchase on Wish.com. I never received a confirmation email on account creation or order creation. When I attempted to log in, it failed. I did, however, see the charge appear on my credit card. Using their 'contact' link results in automated responses that ask you to wait for up to three weeks for a refund. Three weeks later, no refund has been provided, and I still get automated responses to my attempts to contact them. Luckily, the purchase was not too large, but learn from my mistake - do NOT attempt to purchase anything on this site; you are literally giving away your money.
Bottom Line: No, I would not recommend this to a friend
Pros and Cons
I did not throw too much money away
They stole money from me
Posted on Aug 18, 2020
Terrible company
Ordered items at the end of May and June 5th. CND $250.00 worth. Delivery deadlines changed several times. Today it changed to the end of September and beginning of October. Tried contacting the company because I'm moving to another company by mid-September. Can't get ahold of anybody. This means no goods and no refund. I understand the complications of COVID, but 3 months. These guys are shysters, con artists. They take your money the moment you order and then you can go get lost. Be warned.
Length of Use: Less than 3 months
Bottom Line: No, I would not recommend this to a friend
Pros and Cons
Some of the merchandise
Their absolute below zero service
The fact that, after 3 months, I still do not have the good I ordered
You can't get ahold of a company support person
Our Promise to You
In order to safeguard you and ensure helpfulness and relevance, our compliance team manually assess every customer review before it goes live.
We have a zero-tolerance policy for fake reviews, and companies cannot control or alter any reviews at any time.