Zulily Reviews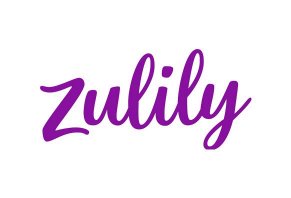 Zulily provides daily deals on a wide variety of brands in categories such as clothing, toys, housewares, and school supplies, with claimed discounts of up to 70% off.
About Zulily
Based out of Seattle, WA, Zulily provides moms, babies, and kids with daily deals on a wide variety of brands in categories such as women's and children's clothing, toys, housewares, and more. The company was founded in 2009 and has seen a significant amount of growth ever since.
Zulily holds an A+ rating with the Better Business Bureau, based on 365 closed complaints within the past three years. Based on our research, the company appears to have a mixed online reputation, with the most common complaints being substandard customer service, slow shipping, being billed for items twice, and poor quality merchandise. With this said, it appears Zulily is diligent in addressing any customer complaints and quickly solving their issues.
How Zulily Works
Zulily claims to "search far and wide" for the best deals, which change on a daily basis. In other words, one day you may find great deals on educational products, while the next day it may be focused on eco-friendly items.
In order to begin receiving daily emails, you'll need to sign up, which only involves entering your first and last names, your email address, and choosing a password.
However, once you decide to purchase an item, you'll also need to enter shipping and billing addresses, as well as payment information.
Whichever classes of items are being offered, Zulily calls their sales "events," which begin each day at 6am PST. Some of these events only last one day, while some will last as long as 72 hours; some feature just a single brand or theme, while others will feature several.
However long their events last though, once they're done they're done, and they often sell out prior to their end date. Because of this, the company recommends you take a look at your daily Zulily email early in the morning, and visit their site as often as you can.
You can also use the Zulily app to shop from your mobile device while you're on the go.
The Zulily website is divided into five main sections:
New Today – This section features all the new events that started today.
Best Sellers – Includes some of the most popular items on the site, as well as the date the events end.
Last Day – Just like it sounds, this section features events that will expire today.
Shop by Category – Choose from girls, boys, women, maternity & baby, home, and much more.
Shop by Size – Sizes from infants to adults.
Whichever page you're on, you'll be able to see upcoming events for the next week. After click on one of the events, you'll be able to view more detailed information, such as the brand and the general category.
Zulily Pricing, Shipping Options, and Refund Policy
Due to the large number of products offered by Zulily, prices can vary greatly, though a handy feature is the ability to earn $15 for each friend you refer.
You won't be charged sales tax on your order, unless you reside in Washington State, Nevada, or Ohio. Shipping charges vary depending on a wide variety of factors as well, though you'll typically be presented with four options:
Standard – Some items will include free shipping, which is usually sent via ground.
Fast – Arrives in 6-11 days
Faster – Arrives in 4-5 days
Fastest – Arrives in 3-4 days
Obviously the faster the shipping method you choose, the more it will cost. However, you'll be notified of all shipping charges prior to finalizing your order, which can be changed at any time.
One concern we noticed during our research is that Zulily's return/refund policy seems very vague. According to the company's FAQ, you'll need to contact their Customer Service department if you're unsatisfied with your products, and that they're unable to accept returns on "intimate apparel, shapewear, swimsuits or rashguards, or any personalized items," in addition to no exchanges. Other than this, no information is provided.
Pros:
Daily events/sales that feature a wide variety of products and brands.
Email alerts that provide insight into upcoming events.
Zulily offers a wide variety of brands across numerous categories.
The ability to earn $15 for every friend you refer.
The company appears to address customer complaints quickly.
Cons:
Primarily intended for women and children (very few men's products).
Mixed online reviews, with some customers having complained of substandard customer service, slow shipping, being billed for items twice, and poor quality merchandise.
Vague return/refund policy.
» Read Next: Three Best Online Custom Women's Clothing Stores
2 out 2 people found this review helpful

Thefts on a daily basis! Horrible customer service.

By Cecile F.

,

Arizona

,

Dec 18, 2019
Verified Reviewer

I shopped at Zulily for years and I never returned an item. I had an issue with an item last year and they never fixed it. I still gave them a chance until I bought a watch for $340 and as soon as it arrived I saw it wasn't functioning at all. I called in, they refused to return or exchange, they asked me to contact Citizen warranty (noting that the watch was brand new) and when I called Citizen, they assured me that they cannot cover anything that is not bought from a Citizen dealer and Zulily is not one of them. I even asked Zulily for a sales slip as they request and they never even provided that. They sent me the warranty that I can look up online. The manager itself hung up on me and customer service didn't communicate with me because they don't care about their clients. I just wasted $340 that I worked very hard to make because I trusted this company.

Never fall for them, go buy your stuff for the same price and most of the time it's cheaper somewhere else. Better than regretting it later.

Worst company ever created. I will die before I waste another penny with them or support them in any way. I had more than 9 people of my friends and family referred by me, I made them all stop using it and I will spread the word as long as I'm breathing.

Go online and look for all the cases against their company and you will never give them business.

Bottom Line: No, I would not recommend this to a friend

---

1 out 1 people found this review helpful

Melissa and dough puzzles

By Deepti S.

,

New Jersey

,

Dec 4, 2019
Verified Reviewer

The Melissa and dough puzzles ordered on Zulily reached with completely good packaging. The magnetic toy set was offered at a price that was very competitive. I love Zulily. I got free shipping on consecutive orders for the weekend. So the products were good.

Bottom Line: Yes, I would recommend this to a friend

---

Advertisement

---

2 out 3 people found this review helpful

First, last and only

By Terry B.

,

Florida

,

Nov 27, 2019
Verified Reviewer

I ordered from Zulily for the first time on 11/06. I was anxious to receive my items which took 2 and 1/2 weeks. Needless to say, I do not feel this is an acceptable time frame since everything was "in stock" and nothing was back-ordered. They did finally arrive so let's see the products as the excitement slowly drained.

Sweater #1 - The neck was so tight I couldn't get it over my head.

Shirt #2 - The upper arms were so tight they were uncomfortable yet the rest of the shirt fit correctly and I must add I am not a "big" girl. Only 5' 3" and 119 lbs.

Well, sweater #3 sorta fit even though the shoulders hung 2+ inches down my arm and the workmanship was of poor quality. The sweater is white and blue and the sides were sewed with dark blue thread, the seams are loose where the thread sticks out like a sore thumb on one side.

Last I ordered some "fleece" lined leggings (thinking I could wear them in the northern cold temperatures). They were made of an almost silky material with very minimal "fleece" inside. Definitely, not as portrayed on the website.

Well, figured I would return them BUT wait. They only have the terms of returns on a multi-page attachment and it is not really clear. To return items they subtract a handling charge of $8.95 per return (at least that is what they are charging me) and let's not forget...this will be "refunded in a store credit" I DO NOT GET ANY MONEY REFUNDED! I do 90% of my shopping online and I hate to say it but this was by far the most disappointing shopping trip ever.

Bottom Line: No, I would not recommend this to a friend

---

3 out 3 people found this review helpful

Canceled my order twice

By Theresa S.

,

Texas

,

Nov 26, 2019
Verified Reviewer

I accidentally hit the "proceed to check out" because it was down on the bottom of my back button. So when I realized I did it I canceled the orders. I know it was my fault for not paying attention but I canceled both of them within seconds and to get my money back can take up to 10 days, that's ridiculous. I think it should go right back into our account. What if someone needs that money right away, what a shame. Because of this, I will not do business with them ever again.

Bottom Line: No, I would not recommend this to a friend

---

Advertisement

---

1 out 1 people found this review helpful

Wrong item

By Mathilde C.

,

Australia

,

Oct 9, 2019
Verified Reviewer

I ordered a silver neck collar and instead the company sent a tiny bracelet. I hope they rectify this, otherwise, I will go to PayPal and retrieve the money. Is this a scam company?

Bottom Line: No, I would not recommend this to a friend

---

Wonderful customer service

By Lynne C.

,

Ottawa, Ontario, Canada

,

Jun 26, 2019
Verified Reviewer

I have been purchasing items from Zulily for years and the odd time that I need to contact customer service, they have always been professional and pleasant to deal with. Never have I had a bad experience with them.

Bottom Line: Yes, I would recommend this to a friend

---

4 out 4 people found this review helpful

False advertisement when items will really arrive

By Barbara W.

,

Denver, CO

,

Mar 26, 2019
Verified Reviewer

I ordered several items for my grandchildren two weeks ago with the expectation that the items would arrive in three weeks. I planned on taking the items with me to California for my grandson's birthday. When a few of the items arrived, I checked my order, at first they claimed one of the items I ordered was delivered. That information was quickly changed and blamed on a discrepancy in the delivery scans. They told me to contact UPS, which made no sense because that same item along with all of the other missing items now show they will not even be mailed out until April 6 and I need to allow an addition 1 to 2 weeks for delivery. I have tried to cancel my order and they will not let me, even though they claim it has not even left the building and won't for 15 more days.

They have some cute stuff, but unless you have two months to wait for items it just is not worth the hassle. Their customer service is non-existent.

PS - The only reason they get a star is the items are sometimes nice even though they take three times as long to get to you as promised and they take their money immediately.

Bottom Line: No, I would not recommend this to a friend

---

3 out 6 people found this review helpful

GREAT SERVICE and company

By Carolyn C.

,

Carson City, NV

,

Mar 14, 2019
Verified Reviewer

I have been ordering from Zulily for several years and HAVE ALWAYS had the best luck and customer service. The product has always been quality, and when I have ever had a problem, they have come through with flying colors. Zulily is my go-to internet buy company (dare I say better than Amazon).

This is my experience with Zulily, and I am not anything but a satisfied customer.

Bottom Line: Yes, I would recommend this to a friend

---

13 out 14 people found this review helpful

Experience

By Lauren J.

,

Missouri

,

Mar 4, 2019
Verified Reviewer

I finally downloaded the Zulily app and decided to try this website out. I had heard mixed reviews so I figured...why not. I ordered a maternity dress (for a wedding) that was listed as a sale item and two pairs of swim trunks/shirts for my son that was a flash sale. Sales are important for the buyer because it usually means they have the items at their warehouse/in stock. (I read several reviews that said the shipping was bad unless they have the items in stock/at their warehouse.)

My credit card was billed that day, February 19th, I paid my own shipping costs and chose standard shipping. I was then told my items would not even ship from the warehouse until February 28th. Then I would have to wait another week to get the items in the mail. After realizing my mistake (I will not get the dress in time for the wedding), I looked up the refund policy. I was within the time they could cancel the order because it had not been shipped. I contacted the company a week after the purchase to let them know that I wanted to just cancel the order. 19 emails later the company has taken my money, refuse to cancel the order or refund my money. Not to mention we move in two weeks and they also refused to change the shipping address. They were of no help, in order for them to get around their policy they pushed the order out two days early and said: "oh it looks like your order has shipped." Mind you, it was Sunday night at 8 pm.

I am so dissatisfied with this experience and this company. Never again. Buyers beware, you will have to wait at least a month to get your items! If there is a problem you will receive no help or resolve. The reason I'm leaving a review here is because this company does not allow you to leave review on their website.

Bottom Line: No, I would not recommend this to a friend

---

10 out 10 people found this review helpful

Be prepared to be disappointed

By Monica S.

,

Sheboygan, WI

,

Mar 2, 2019
Verified Reviewer

I placed an order a month ago. A month later I get an email that an item was canceled because it wouldn't be shipped at the specified time. I emailed back and said that's fine, don't cancel, I still want it. Received a reply - oh, the item is not available. So they lied initially, which is one strike, then they let me sit a month expecting the item only to find out they have no idea when you order if they even have it. What a SCAM! I purchased things before and let things slide, but it's got to a point where it's not worth the aggregation. If it seems like a deal, it's not, especially after all they put you through. So long Zulily.

Bottom Line: No, I would not recommend this to a friend

---

8 out 9 people found this review helpful

Don't waste your money

By Deanna M.

,

Calgary, Alberta, Canada

,

Feb 25, 2019
Verified Reviewer

I looked at this site many times and thought I would give them a try. Big mistake! Their sizes are made for menopausal elephants and the material is garbage, homeless people would run screaming! And here is the best part, you never get your money back. Only the dubious honor of receiving more crap! Just flush your money down the toilet, you'll feel better about yourself!

Bottom Line: No, I would not recommend this to a friend

---