BistroMD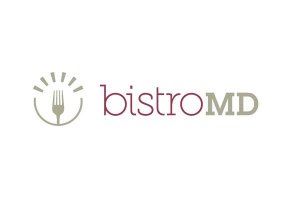 Summary
BistroMD is a weight loss meal delivery service that is designed to boost your metabolism so that you can better maintain a healthy weight. There is enough evidence that indicates that this plan works.
Pros
Food gets positive feedback from reviewers
Variety of program options
Possible to purchase additional snacks
A week's subscription provides all the necessary food for the week
Many participants lose weight
Cons
The plan is pricier than other meal delivery programs
You might get bored with the food options
It might be difficult to transition from the plan to regular eating
BistroMD Review: A Detailed Look
BistroMD is a subscription food delivery service designed to help you meet your health goals through convenient, nutritious meals. The company sends flash-frozen pre-made meals weekly, which it claims are optimized both for calories and nutritional content.
These meals are designed for busy people who want to eat healthier but also want to take the stress and guesswork out of meal planning, cooking, and portion control. Each meal can be heated up and eaten within five minutes, and the full plan gives you all the nutrition you need for the day.
In this review, we take a detailed look at BistroMD to help you decide if it will work for you.
How Does BistroMD Work?
BistroMD claims to be doctor-designed to provide you with food that helps improve your metabolism to reduce metabolic dysfunction, a condition where your hormones make it hard to lose weight.
There are many causes of metabolic dysfunction, including aging, menopause, your genetics, nutritional deficiencies, medication use, and even having too much belly fat. Following a BistroMD diet, the company claims, resets your metabolism to help you lose weight and keep it off.
Plans for women average 1,200 daily calories, while the men's plans include an extra snack and come to about 1,400 calories.
The company claims that members following this program lose between one and two pounds per week though this weight loss rate tends to slow down as you get closer to your goal weight.
The company offers multiple meal plans, each of which delivers five or seven days worth of food to your home. Each day's meals are designed to make up everything you eat in a day, though you can supplement them with low-cal fruits and vegetables.
If you follow these plans correctly, the idea is that you will be in a calorie deficit while staying satiated with adequate amounts of protein, fats, and carbohydrates.
To find out if BistroMD works we spoke with Melissa Morris, an ACSM certified exercise physiologist who teaches nutrition at the university level. She believes that this meal plan will work.
"There's really no limit on how much weight you can lose from counting calories," Morris told us. "The general recommendation for most individuals is ½ to 2 lbs a week for safe weight loss." That's within the range that BistroMD claims you can achieve with its plans.
Customization Options
BistroMD plan options include a women's or men's standard program, as well as heart-healthy, gluten-free, diabetic-friendly, vegetarian, and menopause programs.
All meal options are available if you choose the standard plan for either gender. If you select one of the others, the meals will be limited to the ones that fit its parameters. For example, you will only see meat-free dishes if you order the vegetarian program.
Though the calorie and macronutrient counts will vary slightly between BistroMD meals, they are designed to be interchangeable so that you will hit your goal numbers over the day.
For instance, the Women's Program (three meals and two snacks per day) averages 1,200 calories. Approximately 40–45% of these calories are from lean protein, 30–35% come from complex carbohydrates, and 20–25% are from healthy fat.
If your calorie needs differ, you can add or remove snacks from the plan.
You can look at the full nutrition information for every meal on its packaging.
Besides the meals, you will also gain access to free support from a panel of experts equipped to coach you on diet and exercise changes. You can schedule one-on-one appointments with BistroMD dieticians and gain virtual support through educational emails and newsletters.
It's also possible to request that BistroMD's member service team create a customized program for you.
Though many people begin following BistroMD to meet specific weight goals, the company makes it clear that you can follow the plan for life, as it's formulated to supply all needed daily nutrition for the long term.
Sample Menu
BistroMD offers more than 150 rotating meals you can choose from each week, all of which will arrive pre-cooked and flash-frozen.
These meals are made with a blend of vegetables, whole grains, fiber, lean protein, and healthy fats. The company reports that they use environmentally-responsible seafood and partner with local, family-owned farms when possible for their produce.
Each meal is frozen immediately after it's prepared, which means that they are free of chemical fillers, nitrates, sulfites, and other compounds associated with preservation.
Some menu options are:
Breakfast
Seven Grain Waffles with Strawberry Compote
Caramelized Mushroom and Onion Frittata
Bagel Sandwich with Egg, Caramelized Onion, Mushroom and Swiss
Lunch/Dinner
Salmon with Dill Mustard Sauce
Blackened Chicken with Creamy Smoked Paprika Sauce
Meatloaf with Honey Bourbon Glaze
Manicotti with Vodka Marinara Sauce
Snacks
Cran-Gape Juice
Nuts About Chocolate Mix
Espresso Fudge Cookie Bites
Chocolate Espresso Cheesecake
You supplement the meals with fresh fruits and vegetables throughout the day. The company suggests you limit your fruit intake to one serving a day and that you pair it with protein so that your blood sugar doesn't spike due to the fructose content.
Up to four cups of raw vegetables are permitted daily.
All orders are shipped packed in dry ice that should keep the contents fully frozen until you receive them.
You should put the contents in your freezer immediately upon arrival, and the company suggests letting meals thaw in the fridge for up to two days before you eat them to ensure even heating.
Snacks
Beyond its full meal options, BistroMD also offers an EATS collection, which stands for Essential and Tasty Snacks. These pre-portioned treats are designed to satisfy your sweet tooth and keep you satiated, so you keep pounds off.
The idea is that eating these snacks will minimize spikes in your blood sugar and give you enough protein so that you don't reach for less healthy options.
"My Night"
When you sign up for BistroMD's 7-day meal program, you will receive seven breakfasts and lunches but only six dinners. The seventh dinner is meant to be a weekly break from the program where you can practice your skills at choosing healthy foods and portion control in the real world.
You can adjust your plan to include this missing meal if preferred.
How Much Does Bistro MD Cost?
The pricing for each BistroMD plan is the same. The main differences in cost involve the number of meals you order per week and whether you request add-on snacks:
| | Cost | Cost Per Day | Includes |
| --- | --- | --- | --- |
| Full Program (7 Days) | $189.95 | $27.13 | 7 Breakfasts, 7 Lunches, 6 Dinners |
| Full Program (5 Days) | $159.95 | $31.99 | 5 Breakfasts, 5 Lunches, 5 Dinners |
| Lunches and Dinners (7 Days) | $159.95 | $22.85 | 7 Lunches, 7 Dinners |
| Lunches and Dinners (5 Days) | $129.95 | $25.99 | 5 Lunches, 5 Dinners |
| Women's 7-Day Snack Programs | $28 | $4 | 14 Snacks, 2 per day |
| Women's 5-Day Snack Program | $20 | $4 | 10 Snacks, 2 per day |
| Men's 7-Day Snack Program | $42 | $6 | 21 Snacks, 3 per day |
| Men's 5-Day Snack Program | $30 | $6 | 15 Snacks, 3 per day |
Shipping for every order is $19.95.
You will get 25% off and free shipping on your first week.
Making a purchase will enroll you in BistroMD's subscription program. You will be billed for your next order the Wednesday or Thursday after you receive your first week's delivery and will have until the upcoming Sunday at midnight EST to place a hold or cancel your subscription. If you do so, you will be refunded for the second week's order.
After this point, you will have to cancel your order before the payment is processed midweek to avoid receiving the next week's order.
The company doesn't accept any returns on perishable food and won't cancel your order after it has been picked up by FedEx.
BistroMD vs. Nutrisystem and Jenny Craig
| | BistroMD | Nutrisystem | Jenny Craig |
| --- | --- | --- | --- |
| Weekly Cost | $159–$189 | $40.50–$81.75 | $167.50–$170.60 |
| Price Per Product | $9.50–$10.50 | $2.50–$3.48 | $4.78–$4.87 |
| Plan Types | Standard, Heart-Healthy, Gluten-Free, Diabetic Friendly, Vegetarian, Menopause | Basic Plan (fewest meal options) or personalized plans for more per day | Choose to have meals delivered or pick them up from a local distribution center. Or, buy any menu item a la carte off the website. |
| Meal Options | 100's of meals, delivered pre-cooked and flash-frozen. | Breakfasts, lunches, dinners, and snacks (four per day). Meal options depend on the plan you choose. | More than 100 pre-made food options. Some are shelf-stable, some arrive frozen. |
There are some crucial things to consider when deciding between different weight loss meal kits, including price, the amount of food you receive at once, and whether you need to plan on buying additional groceries.
All three plans offer hundreds of menu options and will ship the meals to your home either flash-frozen or in a shelf-stable format.
BistroMD provides the most customized eating plans, but keep in mind that choosing one of these plans merely limits the selection of meals that you can choose from.
Nutrisystem meals are delivered every month, which means you will get four weeks of food at a time. In contrast, BistroMD and Jenny Craig send you food every week. This is something to consider if you have limited freezer space for meal storage.
Another way that Nutrisystem differs is that the plan is designed to provide you with just 60% of your daily calorie needs. You will need to supplement the delivered meals with fresh vegetables, lean protein, dairy, and complex carbohydrates.
This puts more pressure on users to buy and prepare extra ingredients, which might be burdensome for those who chose to follow the plan so that they wouldn't have to think about grocery shopping.
While both BistroMD and Jenny Craig give users the option to supplement their diets with low-calorie fruits and vegetables, you aren't required to do so to meet your daily nutritional requirements.
This makes either of these plans a better option for anyone looking to buy an all-inclusive meal plan that requires little additional thinking or planning.
Key Takeaways
All three of these meal plans limit your calorie intake to help you lose weight. Nutrisystem offers the most affordable meal plan for these options, but you need to supplement the meals with extra food.
All three plans are designed to give you weekly "free meals" where you practice smart dietary decisions in the real world.
BistroMD is more expensive than the other plans, especially if you add in the recommended EATS snacks to your schedule. However, this company earns good reviews for its food quality, and many people are content to stay on this plan long-term.
Analysis of Customer Reviews
We read many customer reviews of BistroMD across the web. Here's a summary of key takeaways:
Convenient, Tasty Food
A large percentage of BistroMD reviewers seem to love this company. They wrote that the food tasted great and heated up well when it was thawed for a day or two beforehand.
Many wrote that the portions were surprisingly generous and that they would be happy sticking to this food plan for the long term.
Leads to Real Weight Loss
Many users followed the plan to lose weight and were satisfied with how it was working for them.
Good Customer Support
BistroMD's customer service won praise from reviewers for its guidance and helpfulness, especially for those just starting the plan.
Slow Shipping and Delivery Issues
Some reviewers had problems with the shipping of their orders. They wrote that their food took a week longer than expected to arrive and that they had to refuse the delivery because the food was warm. Others wrote that the food was never delivered at all and that they struggled to update their address when they moved.
Not Everyone Loves the Food
While most reviewers seem to like BistroMD food, some wrote that the food was mushy and flavorless. While many noted that the company was quick to suggest other entrees they might like better, these reviewers seemed to find all the food equally unpalatable.
Unfair Cancelation Policy
A few reviewers weren't fond of BistroMD's cancellation policy. They wrote that they kept receiving food after they thought they had canceled their order and that the cancellation day came too quickly in the first week for them to get a sense of whether they wanted to stick with the plan.
Key Takeaways
Overall, BistroMD earns high reviews. Many users loved the food and didn't seem to tire of eating it repeatedly. They also thought that it was helping them lose weight and make healthier choices. The majority of customers thought BistroMD was worth the money.
The Bottom Line
BistroMD will send you pre-made, pre-portioned meals every week for less than $30 per day. These meals are formulated to help the average person lose weight or maintain a healthy weight without requiring them to supplement with additional food products.
Customer reviews show that this plan works, especially for people who don't want to cook and struggle to make smart food choices.
Lastly, the plan it's designed to be followed for the long term. BistroMD doesn't offer a program to wean you off the food, which means you might find yourself putting weight back on if you transition back to your old eating patterns.
To offset this, we recommend that you pay attention to portion sizing and consider replicating some of the recipes so that you can maintain your progress when you stop using BistroMD.
Customer Reviews