Jenny Craig Diet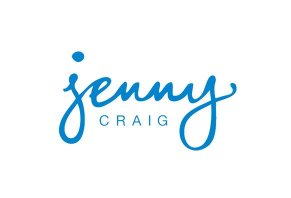 Summary
The Jenny Craig Diet is a diet plan that combines pre-portioned meals with personal consulting sessions to help you reach your goal weight. There is supporting evidence for this diet program.
Jenny Craig Diet Review: Does It Work For Weight Loss?
Medically Reviewed by Anthony Dugarte, M.D., C.S.C.S
What Is the Jenny Craig Diet?
The Jenny Craig Diet is a weight loss plan that relies on premade food and personal consultations to get you to your goal weight.
All members of the program receive weekly encouragement and guidance from their personal consultant, either virtually or through in-person sessions at nearby centers.
The Jenny Craig Diet began in Australia in 1983 and opened 46 locations across the United States by 1987.
Today, the company considers the plan to be a long-term lifestyle for maintaining weight loss and developing healthy behaviors like daily exercise.
Nothing is banned on this diet, which makes it a viable eating strategy for the long term.
This review examines the diet's process and scientific evidence that backs up Jenny Craig.
The Program Process
The first step is to determine whether one of the 600 nationwide centers is near you. You can check their location tool to find your closest location).
You can then enroll at the location of your choice, and it will become the place where you pick up food.
All Jenny Craig paying memberships provide access to a one-on-one consultation. These are completed in person if you choose an in-center option, or over the phone, if you select Jenny Craig Anywhere.
Jenny Craig consultants are required to have a high school diploma, preferably with some college courses, as well as retail experience, basic computer skills, and the ability to work collaboratively with others.
Your consultant will help you set up a personalized weekly meal plan based on your health goals. The costs for this service may vary based on location-specific promotions and other factors.
If no locations are convenient, you can instead request that all food is delivered to your home by mail and talk with your consultant by phone.
You can order your first week or two of meals through the company's curated trial plans, which we'll discuss in further detail later.
For the first portion of your weight loss journey, you should primarily eat pre-made Jenny Craig food and you'll meet with your consultant once per week.
Once you approach the halfway point, you will start eating a few meals you make yourself at home a few times a week, and you'll transition to monthly consultation appointments.
This means that all cooking and most grocery shopping pressure is off at the beginning, though you will likely want to buy approved snack items like fresh fruits and vegetables to fill out the meals.
Exercise is another component of the Jenny Craig Diet, as you will work with your consultant to reach a goal of at least 30 minutes of moderate activity five times a week.
After you reach your goal weight, you will spend an additional four weeks transitioning off the plan's meals completely and onto the Jenny Craig Maintenance Plan.
Even after your transition month is up, the company still recommends eating one Jenny Craig meal and snack per day to maintain your perspective on healthy portion sizes and give you a daily "no brainer" eating session.
Your consultant will help you through the adjustment process by providing you with recipes, portion size guidance, and other strategies. At this point, it's best to meet with your consultant once per week.
Beyond your weekly meetings, you will also have unlimited access to your consultant through texting. This creates an extra level of accountability and guidance for your weight loss efforts.
Menu Options
Each menu item contains quality ingredients and follows established nutritional guidelines.
Each plan provides you with three meals and two snacks per day, so you can incorporate one snack of your own to eat the recommended six times per day for the plan.
The plan suggests incorporating additions to meals like low-carb, fiber-rich fruits and vegetables such as broccoli, salad greens, and whole hand fruit.
These foods tend to contain a lot of water, so the idea is that they will keep you feeling full without adding too many extra calories to your diet.
Your consultant will help develop meal plans for you
Below are some of the top food options offered by Jenny Craig, including the price if you decide to purchase them a la carte.
Breakfasts:
Cheesy Egg and Bacon Skillet (frozen selection): 190 calories, 5g fat, 13g protein, $6.59
Apple Cinnamon Oatmeal: 160 calories, 2.5g fat, 4g protein, $3.89
Blueberry pancakes and syrup (frozen selection): 220 calories, 8g fat, 10g protein, $6.59
Country Sausage Gravy Scramble (frozen selection): 190 calories, 6g fat, 10g protein, $6.59
Turkey Bacon & Egg White Sandwich (frozen selection): 200 calories, 7g fat, 11g protein, $6.29
Cranberry Almond Cereal: 170 calories, 3g fat, 3g protein, $3.29
Entrees:
Beef Teriyaki (frozen selection): 270 calories, 17g fat, 19g protein, $8.29
Philly Cheesesteak (frozen selection): 270 calories, 6g fat, 17g protein, $7.39
Cheesy Potatoes and Chicken (frozen selection): 290 calories, 11g fat, 14g protein, $7.69
Butternut Squash Ravioli (frozen selection): 240 calories, 6g fat, 12g protein, $7.49
Chicken Cranberry Salad Kit: 240 calories, 9g fat, 12g protein, $5.49
Meatloaf and Vegetable Medley (frozen selection): 220 calories, 10g fat, 17g protein, $7.69
Snacks and Desserts:
Ranch Snaps: 120 calories, 5g fat, 4g protein, $2.59
Chocolate Lava Cake (frozen selection): 150 calories, 3.5g fat, 4g protein, $3.49
Apple Crisp (frozen selection): 130 calories, 4.5g fat, 2g protein, $3.49
Vanilla Buttercream Cupcake (frozen selection): 140 calories, 2g fat, 3g protein, $3.49
White Cheddar Popcorn: 150 calories, 8g fat, 4g protein, $2.59
Blue Corn Tortilla Chips: 160 calories, 9g fat, 2g protein, $2.59
Bars, Shakes, and More:
Vanilla Cream Shake: 100 calories, 3g fat, 12g protein, $10.49 for four
Caramel Peanut Delight Essential Nutrition Bars: 120 calories, 4g fat, 9g protein, $12.99 for seven
Ice Lemon Essential Nutrition Bars: 120 calories, 3.5g fat, 9g protein, $12.99 for seven
Cheesy Broccoli (frozen selection): 60 calories, 3g fat, 5g protein, $6.29 for two servings
Green Beans with Garlic and Olive Oil (frozen selection): 60 calories, 3g fat, 1g protein, $6.29 for two servings
Creamy Tomato Vegetable Soup Addition: 70 calories, 2g fat, 2g protein, $3.79
Nothing is technically off-limits on the Jenny Craig diet, including splurges like alcoholic beverages.
Scientific Support for Jenny Craig
In a New England Journal of Medicine article that highlights the key features of managing obesity, Jenny Craig was named as a commercial program that physicians may prescribe to patients.
According to the authors, this is because, unlike many other programs, Jenny Craig has been specifically investigated with scientific research.
In 2007, weight loss and retention were examined in over 60,000 subjects using Jenny Craig. At 4-weeks and 1-year, retention rates where 73% and 6.6%, respectively. Those that completed the 1-year lost the most weight, over 15 % (+/-7.5%) of their total body weight.
An even larger study was published a few years later. They confirmed the earlier results and also found that greater weight loss was dependent on longer retention and more likely in those that joined through their employer.
Jenny Craig also seems to offer many of the components deemed necessary to achieve lasting weight loss in overweight and obese individuals.
Healthy lifestyle and behavioral changes, like those encouraged by Jenny Craig, are associated with a weight loss of 5-8% of total body weight, when these changes involve the guidance of a trained counselor.
Jenny Craig offers this guidance in-person, as well as over the phone. Both options are similarly successful in helping obese individuals achieve and maintain weight loss over 2-years.
Education regarding portion control is another method that seems to be central to the success of those that use Jenny Craig. This method was also proven effective, more recently in those that received guidance via text messages.
Calorie restriction is a more traditional method of weight loss, while the potential health effects of fasting have been gaining popularity more recently. Jenny Craig provides both options to users.
In a recent review of 11 trials, the weight loss effects of calorie resection were found to be comparable to those achieved with intermittent fasting.
Jenny Craig also develops healthy habits related to daily physical activity. These recommendations align with national recommendations.
Keep in mind that drastically altering your diet may negatively affect a medication you take regularly. Also, dietary changes may result in electrolyte or hormone imbalances that can be unsafe.
Introducing daily exercise that is too rigorous can place unsafe stresses on your heart, depending on your current fitness level.
Your physician should be included in your weight loss management, even if you opt for research-backed methods.
The Cost
The Jenny Craig Diet offers multiple plans at different tiers of membership.
The Trial Program is designed for people who have 16 pounds or less to lose. You can choose between several plans based on your personal goals, each of which offers options for meal customization based on the recommendations of your consultant.
Most plans cost between $167.50–$170.60 for 35 meals and snacks, which comes to a week's worth of food. Options include plans that are gender-specific, meatless, and designed for low-sugar diets.
If you're looking to lose more weight, a Premium program may be a better option.
You'll need to commit to an enrollment fee for a 12-month membership to join, the cost of which varies based on your location and plan specifics.
Signing up for either program will automatically enroll you in an auto-delivery service. You'll be charged and sent food (or have it sent to your chosen center) every one or two weeks depending on your plan.
You may cancel your subscription at any time before 6 am PST of the day before your order begins processing, but you need to pay a fee of $99 if you cancel your order before purchasing meals for four weeks.
What Are Existing Customers Saying?
Many customers around the web reported that they loved the food on the plan and were down ten pounds or more within a few weeks of beginning.
Others specified that their consultant was the key to their success, as they created a level of accountability and support to the plan often missing with other diets.
Some of these reviewers referenced starting a friendship with their consultant and noted that they appreciated having someone they could text about nutrition questions in times of need.
We also read positive comments from vegetarians, who appreciated the plan's variety of meal options that catered to their eating preferences. However, one negative for a lot of people was the amount of packaging that came with the meals.
Others thought the food seemed pricy for the quantity but not unreasonable considering relatively few additions were necessary.
There weren't many negative comments about this diet, even regarding canceling a subscription or dealing with customer service.
The Bottom Line
As telephone and in-person counseling offer similar results, you don't have to worry about if you live near a Jenny Craig center.
From a nutrition standpoint, the Jenny Craig diet delivers a lot of processed food for the first half of the program, and that's not ideal from a dietary perspective because it may contain refined carbs and artificial sweeteners.
However, U.S. News and World Report ranks this diet as second only to Weight Watchers when it comes to the best commercial diet plans. The plan wins points for its menu flexibility, lack of food restrictions, and built-in strategy to get you cooking for yourself by the end.
However, the costs add up quickly when meals are purchased through Jenny Craig.
Another positive is that this plan shows clinical evidence of being effective for countering obesity.
Jenny Craig was also named as a commercial option that physicians can prescribe to patients, as their weight loss results have been demonstrated in multiple research studies.
Additionally, Jenny Craig offers research that supports weight loss methods like in-person and telephone guidance, portion control, calorie restriction, intermittent fasting, and daily physical activity.
Though weight loss can result in many favorable health outcomes, the journey can be dangerous if drastic changes in your diet and physical activity are made without proper supervision. Include your physician in your weight loss journey.
If you're interested in this plan, is to commit to signing up for at least a month. It will take that long to start seeing results, and that way you avoid paying the $99 penalty if you decide to unsubscribe.
Customer Reviews