Noom Reviews
Claimed This company has claimed this profile, is getting alerted on any new customer reviews entering this page, and may engage in dialogue with its customers to address their matters.

Companies cannot pay money or provide goods in order to remove or alter customer reviews.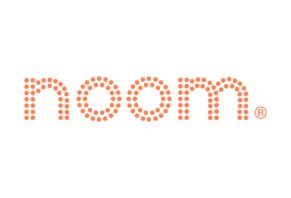 Noom is an app-based personalized weight loss program that wants to permanently change your relationship to food. Thousands have used Noom to successfully lose weight, but the level of support you'll get from the Noom online community can vary considerably.
---
This company is actively collecting reviews from its customers. All reviews submitted are subject to moderation and approval to ensure they meet our

Review Guidelines

.

Lost 60 lbs and counting

By Athena S.

,

Durant, OK

,

Sep 28, 2020
Verified Reviewer

Length of Use: 6–12 months

Overall Experience:

Noom has helped me to see food and dieting in a new light. The psychological aspects work. I have learned a lot and I will reach my goal of at least 90 lbs lost. Because of what I have learned I will be able to keep it off. I feel so much better about myself.

Pros and Cons:

The easiness of use
The tutorials help me to rethink my relationship with food
The system is also helping me to understand myself better
In the beginning it was hard to limit my calorie intake, but that is what I needed
It is not always easy to find a food on the list

Bottom Line: Yes, I would recommend this to a friend

---

Noom is dishonest with YOUR money, buyer beware

By Ce C.

,

Seattle, WA

,

Jul 1, 2020
Verified Reviewer

Overall Experience:

Noom intrudes on people, billing without a warning notice. Higher money than they offered at first. Within 20 minutes of their billing coming in, I tried to cancel their worthless subscription.

They said, oh, we won't bill you again, but you have a whole year subscription now. BS. I don't want their "subscription" with their robotic "counselors" who are shills, their ever-changing upsell charges.

When I tried to cancel they offered me the same program at HALF the price. That's just not honest in my opinion. Inflating or suddenly deflating money prices on the backs of heavy people who are wanting merely to lose some weight, is, in my opinion, an old "upsell at any cost" door-to-door broom sales model.

Noom is not a health org. It is first and foremost a money mongering sales org. It IS a diet they offer, nothing new. Eat less, exercise more.

They charge a load extra for diabetics. They do not work with Keto, or other special diets.

And some questionable pop psychology you can get on internet for free. Increasing laziness in putting their articles together, in my opinion. At first a little hip, but within days, dry and boring.

I'd suggest WW (much less expensive, essentially the same model as Noom), or Spark (free), where there are real people who actually are personable and non-robotic.

Pros and Cons:

Initially, their idea
Their dishonesty about money, upselling
Not giving prior notice for billing, their refusal to refund money even within minutes of their sudden billing
Their diet is same old diet with new/old lipstick, it's up to the indiv as always but/and Noom's "science," in my opinion, is questionable
Expensive and has flat robot-like "counselors"

Bottom Line: No, I would not recommend this to a friend

---

Frustrating website and interface

Overall Experience:

Definitely not a friendly interface and in my opinion, they do not disclose the price. Immediately billed $49 and a week or two later $129.00. I never logged in once and when I tried to cancel I could not get into the app to get it done. No place on the desktop to cancel. My Fitness Pal is just as effective and so much less. Never again...

Bottom Line: No, I would not recommend this to a friend

---

Terrible experience

By Brenda H.

,

Houston, TX

,

Mar 24, 2020
Verified Reviewer

Overall Experience:

I signed up for the $10 trial. I never used it, next thing I know I have a $99 charge pending on my credit card. I contacted Noom, which was not easy. No phone number to call where you can talk to a person, recording only. I had my credit card company dispute the charge, but Noom will not let it go. So, now I'm in a wrangle with them over this going back and forth. I have to submit documents, etc. to my credit card company to try and get reimbursed. A huge hassle. Beware of Noom!

Bottom Line: No, I would not recommend this to a friend

---

Vicious automatic charges

By Richard W.

,

Norwich, CT

,

Mar 20, 2020
Verified Reviewer

Overall Experience:

My complaint is that I told my "coach" at New Years I was stopping and yet they BILLED me $150 again in March. I did not lose weight on Noom but the real complaint is taken great care to KNOW how to stop them from billing.

Bottom Line: No, I would not recommend this to a friend

---

Take money without authorization!

By Stefan G.

,

Spain

,

Jan 16, 2020
Verified Reviewer

Overall Experience:

WATCH OUT! I was stupid enough to give my bank details to pay 1€ for the trial.

After 1 hour I saw that this app didn't suit me so left it there because it was only 1€.

Now they charged me 79€ WITHOUT MY AUTHORIZATION and it is not possible to claim my money back! Please don't make the same mistake! SCAM COMPANY, WATCH OUT.

Bottom Line: No, I would not recommend this to a friend

---

Join Noom - GAIN 50 LBS.

By Larry R.

,

San Diego, CA

,

Jan 12, 2020
Verified Reviewer

Overall Experience:

I joined Noom in July on their "free trial" - as it sounded like an interesting way to change your habits. They promised an online coach/specialist - it never happened!

Instead of losing weight; I gained 50 lbs since the Noom Trial.

Instead, I was charged $99 per month! I tried to cancel several times - my credit card company refuse to cancel - you MUST cancel through Noom - but no one to contact. I send emails to Noom since November 1st to no avail.

Never sign up for a service that makes it impossible to cancel!

You must have the app installed to cancel and you need to cancel through iTunes!

Bottom Line: No, I would not recommend this to a friend

---

Noom will not warn you when the trial period is over

By Maaret S.

,

Australia

,

Jan 11, 2020
Verified Reviewer

Overall Experience:

Shame Noom has a good product just dishonest in subscribing me after trial period WITHOUT my authority. So when I signed up for the trial, I did not sign up for a year's subscription but unfortunately, I didn't realize I was gonna get ripped off, and have been automatically signed up for a year's subscription for $219. I have canceled my app on the phone because I just feel sick to the stomach. I feel like I have been stolen from. It's such a shame that they cannot rely on the quality of the product, instead they have to sweep to such extent to extract money. Has left a bad taste in my mouth. You would do better to shop around.

Bottom Line: No, I would not recommend this to a friend

---

Smart, no-nonsense, helpful program

By Madi W.

,

Bozeman, MT

,

Jan 7, 2020
Verified Reviewer

Overall Experience:

I've been doing Noom since March 2019 and am really impressed with both my weight loss and the healthier habits I have developed. I've always been a pretty healthy person - I eat lots of whole foods, exercise almost every day, am careful with portions, etc. Like many others, I still have areas where I could make healthier choices and that reflected in my weight and struggles to lose the weight I wanted to lose. I'm 35 pounds down and have 15 more to go. I'm taking it slowly but surely and enjoy the benefits every day. I especially love having a coach and a support group to rely on. Noom will give you what you put into it and doesn't make any extreme promises or prescriptions. I strongly recommend giving it a shot.

Bottom Line: Yes, I would recommend this to a friend

---

Yep, I had a bad experience with billing too

By Alina G.

,

Australia

,

Dec 28, 2019
Verified Reviewer

Overall Experience:

Ugh. I wish I'd looked at this site before. I was enjoying a quiet evening, when I checked my email and saw they'd charged me for four months' subscription at once, with no refund for unused months. First you pay for a trial of 14 days, and then they take out four months' without alerting you first?

Yes - once I searched through my email it was in one I had only scanned, and wasn't aware in any other way that there would be the 4-month payment. When I thought I was signing up for a trial, I wasn't alerted in any other way of this cost - so it is very easily missed.

Be very aware of subscriptions. This is, unfortunately, not the first experience I've had with details being hidden in the scroll down.

Bottom Line: No, I would not recommend this to a friend

---

Did you know about the recurring billing?

By Greg H.

,

Oregon

,

Dec 16, 2019
Verified Reviewer

Overall Experience:

I feel I was deceived. I bought a 10-month program. I was charged for a second 10-month plan. I want a refund. So far they are saying no.

Their "system" did not work for me. I do not have a problem with the system, I have a problem with their shady billing practices.

Bottom Line: No, I would not recommend this to a friend

---

Save your money

By Charles M.

,

Pflugerville, TX

,

Dec 13, 2019
Verified Reviewer

Overall Experience:

Please save your time and money by not joining this diet program as you can find many free apps on the internet that will do the same things as this company makes you pay for. Also, their fraudulent refund program policies make this a company that you want to avoid. There is a class action lawsuit being initiated against them for their company policies.

Bottom Line: No, I would not recommend this to a friend

---

App is not available

By James B.

,

Bigfork, MN

,

Nov 26, 2019
Verified Reviewer

Overall Experience:

The billing was fast but no phone number is available...slow to respond to things...need to have an iPad to get it. I would not recommend based on billing practice and customer service.

Bottom Line: No, I would not recommend this to a friend

---

Scam

By Karen S.

,

Ohio

,

Nov 8, 2019
Verified Reviewer

Overall Experience:

I've read all of the reviews NOW. I wish I had read them before. I never would have joined. I am being charger $105.68. There is no person to talk to in order to inquire WHY I am being charged that amount. Thankfully, my credit card is now handling the matter.

Bottom Line: No, I would not recommend this to a friend

---

Warning! Rip-off!

By Shawna C.

,

Eugene, OR

,

Nov 5, 2019
Verified Reviewer

Overall Experience:

I signed up for Noom in hopes of losing the last 40 pounds of my needed weight loss. It was the "14-day free trial" so I figured I had nothing to lose except the weight.

WRONG!

I immediately lost $18.47 from my account less than 24 hours into my "free" trial!

After searching and clicking and going around and endless rabbit trail online, I finally was able to contact a real person via email. I requested a refund and was told they cannot refund the trial period charge.

What happened to FREE?!

Now, after having read several reviews of hefty additional charges, I will contact my financial institution to block any additional UNAUTHORIZED charges!

Caution: Do NOT sign up for Noom, no matter how desperately you need to lose weight.

Weight Watchers, people. WW!

Bottom Line: No, I would not recommend this to a friend

---

30 pounds in 73 days!

By Tina J.

,

California

,

Oct 16, 2019
Verified Reviewer

Overall Experience:

I started Noom when I was feeling overweight, out of shape, and out of control of my physical health. Now 73 days and 30 pounds lighter and I feel great!

If you are ready to lose the weight and take care of yourself then this app can be very helpful. I think it helps with accountability. I still have about 40 more to go and when this first 16 weeks is up I'm pretty sure I will do it for the second 16 weeks.

My coach checks in with me weekly, my group is there daily, and I like logging my food and exercise, it just really helps me think about what I'm going to eat and log before I do.

I should mention I am also taking Contrave, a weight loss medication that reduces cravings. The combo of Noom and Contrave have helped me feel great again.

Bottom Line: Yes, I would recommend this to a friend

---

Surprise cost

By Daniel P.

,

New York

,

Oct 15, 2019
Verified Reviewer

Overall Experience:

I signed up and gave Noom my PayPal information for a suggested $10 fee. A couple of weeks later my PayPal account gets debited $172.32 by Noom. I had no clue. I complained to PayPal and Noom. PayPal said as far as they were concerned it wasn't unauthorized. But who can read all the fine print? Noom is suddenly silent.

Bottom Line: No, I would not recommend this to a friend

---

DO NOT DOWNLOAD

By Kelsie T.

,

Utah

,

Oct 9, 2019
Verified Reviewer

Overall Experience:

Did not work for me during the trial period, so I decided to cancel. When I went to check my statement it charged me $212. When I tried contacting the company they wouldn't respond to my emails. There is also not a phone number to reach any customer support just an answering machine. I have been trying to reach them with no success. This program probably works, but because of the poor customer service, I would never recommend this program.

Bottom Line: No, I would not recommend this to a friend

---

Noom worked for me!

By Betsy A.

,

California

,

Oct 5, 2019
Verified Reviewer

Overall Experience:

By accident, I paid for a full six months of Noom. I wasn't too happy about my mistake but went ahead and joined. I have no regrets. It was around the holidays so I knew I was going to struggle. The app counts your daily calories as you log your food, counts your daily steps and records your daily/weekly weight on a scale to see your progress. My personal coach was amazing - very professional, supportive and encouraging! I loved reading the daily articles that were very informative as well as humorous. I also had a support group with another encouraging coach who reached out to my group with some fun ideas to get us sharing our ups and downs. There was never any judgment. Let me say that again - there was never any judgment, just support and encouragement! His weekly sayings were always encouraging and most welcomed.

What I got most out of Noom was not to give up when you overdo it and to get moving! I wasn't going for a quick weight loss. I wanted to get healthy and get more energy with strength. I had two knee replacements so I had no strength. After the six months mark, I was so sad to leave my group and coaches - I didn't have the money to keep going. But I kept the app recording my meals...counting my steps and recorded my weight weekly.

Again, let me stress, I wasn't in this for the quick weight loss - I learned so much more about why I eat and how to control and why moving is important. I am riding my stationary bike a half daily. I am able to now keep up with my daughters as we take walks. I have so much more energy and strength. Now for weight...I started at 198 and I'm now at 177. My clothes are huge on me - gone from 16 to a size 12.

Am I happy? You bet I am! I wish I had the vocabulary to share more of what I learned and applied. I'm truly truly satisfied. Thank you Noom!

Bottom Line: Yes, I would recommend this to a friend

---

Cancel before the trial is up

By Kim S.

,

New Jersey

,

Oct 2, 2019
Verified Reviewer

Overall Experience:

Unless you are 100% satisfied during your 14-day trial, CANCEL BY DAY 12. On the advice of an acquaintance I waited to get a coach and a support group. HUGE MISTAKE as now I'm paying $80 (it was a podcast code/discount) for something that just isn't for me.

I'm old school. I like paper and pens, the ability to take notes, the ability to review where I've been, make updates, etc. There are so many acronyms for too many different goals, and they make it really difficult to go back and review what you've answered previously. There is no way to print out what you've done, except to take screencaps and print them out. And since most pages require you to scroll it's a total waste.

My first goal "specialist" felt like I was conversing with a bot. That should have been my first clue that this is not worth it, not even at the deep discount. I struggled with my first goal, but rather than walk me through it, she was randomly high-fiving my daily weigh-ins.

The app doesn't care if you're Keto, NSNG, Whole 30, or any other program that is low-carb. The foods you like to eat will be in the "red zone" and I don't care what they say, we all know red = stop/bad.

If you want to log your food and weigh yourself every day, there are plenty of free apps out there. Don't bother with this past the 14-day free trial.

Bottom Line: No, I would not recommend this to a friend

---

Do NOT purchase.

By Aimee K.

,

North Carolina

,

Oct 2, 2019
Verified Reviewer

Overall Experience:

I signed up for a trial period and in addition, paid $59.00 for a meal and exercise plan. After almost two weeks of back and forth about the fact that I had never received my meal and exercise plan, I messaged my coach saying that I was probably just going to ask for a refund and it almost made me want to quit the program if everything was going to be that hard. Next thing I knew, my program had been canceled and $29.50 had been refunded to me. I made repeated attempts, first of all, to see exactly why it had been canceled without someone talking to me and second, why I was not being refunded the total of $59.00 when I never received any portion of the exercise or meal plan. Support is like talking to a computer, basically like my computer-generated "coach" that never truly responds to my questions.

Bottom Line: No, I would not recommend this to a friend

---

Lack of ongoing access (1 year paid membership)

By Kate D.

,

Ontario, Canada

,

Oct 2, 2019
Verified Reviewer

Overall Experience:

During the trial, I was incredibly impressed with the support from my goal specialist and the information in the daily learnings. However, as soon as I joined (paying in full for a one-year membership), my goal specialist sent little more than "Hey! Just checking in!" messages. I was initially connected to a group. I did inform my goal specialist that I would be on holiday. However, during that time my group access was revoked and not reinstated for almost six months. This app is not designed for travelers or anybody with an irregular schedule. The app works on a punishment system of sorts - the removal of benefits and failure to resolve issues professionally and within a reasonable time limit (almost six months, in my case, connecting with multiple people on the app itself and via email).

Bottom Line: No, I would not recommend this to a friend

---

What happens with my data?

By Jeannette V.

,

Nieuwpoort, Belgium

,

Sep 30, 2019
Verified Reviewer

Overall Experience:

I tried to subscribe to a 14-day trial period for only 1€. They asked me my credit card numbers and also the code on the back of my credit card. When I tried to pay 1€ suddenly I get the message that something went wrong with the payment. I receive an email that I can get the 14-day trial for free. But I have to redo the whole questionnaire. When I get to the payment page, although it is for free, I have to give my credit card data, which I have already entered the time before. There it is stated that I have to pay 109€ for the first 4 months. So the free trial is just a scam. I just closed the internet page, but I have already given them all my credit card data when I tried to pay the 1€, so I don't know if they can deduct the money anyway.

Bottom Line: No, I would not recommend this to a friend

---

Do not sign up for the free trial!

By Kelly V.

,

Florida

,

Sep 28, 2019
Verified Reviewer

Overall Experience:

I decided to check it out and do the 14-day FREE trial. Then I canceled after a week and took a screenshot of the cancellation confirmation. Guess what? It's not free. Then next thing I know they charged $1.00 to my credit card. I know that isn't much but it's the principal. I called my bank and told them this was fraud. After reading all of the horror stories about all of the people who were taken for much more I called the bank back right away and told then I needed a new credit card with different numbers so they could not charge my card in the future. I suggest everyone do this as I see that they charged people many months later when they were not expecting it. I hope one day that a class action suit is brought against this terrible Noom company. Obviously they are just out to take peoples money. DO NOT SIGN UP FOR THE FREE TRIAL!

Bottom Line: No, I would not recommend this to a friend

---

Lots o' bots

By Penny G.

,

Colorado

,

Sep 27, 2019
Verified Reviewer

Overall Experience:

Noom promises coaching help. It's their thing. I signed up for a two-month run. First, I will say I have lost weight. The accountability of the daily logging definitely helps me succeed. I also like the color coded system.

But here's the thing: there are lots of free food logging apps. There are no other apps that will give you real, meaningful person to person coaching. Noom dyes you up with a goal specialist and a group coach. The first goal specialist they assigned to me introduced herself; after a week of automated messages, the app spits at you by telling me it's her last day and she's off to have a baby. IDK why they assigned a new person to an employee who would be leaving in a week. I'm going to assume it wasn't a surprise that the baby was coming.

The second was a male. I had requested a female as a replacement before the boy was assigned, so they didn't listen to that. After almost a week of waiting I was finally assigned to a girl goal specialist who wasn't about to go on maternity leave. Yay! Except she takes at least 24 hours to respond to anything, follows a canned script and doesn't even attempt to help with anything that doesn't have a script. Honestly, a bot would likely be more helpful. Example: I'm building off grid and my challenge is eating enough food to keep up with the calorie demands but trying to keep it all healthy without power or refrigeration. She kept sending me links to "quick on the go meals" and such from the Noom library, zero of which were actually useful. Everything she sent required refrigerated items. Or a blender. Or something from the freezer. Seriously, every article she sent. At least artificial intelligence will follow some sort of algorithm and eventually get it (somewhat) right.

If you are thinking about this app for the coaching, don't get it. If you like the support of a group, that will all depend on the group. My group has 40 members. No one ever posts things and the coach-bot just generates the articles and topics Noom requires her to generate, without any effort to go beyond that. There is very little in the way of encouragement or an effort to bring members in for conversation. Maybe other groups are more active, but again, if the group is what attracts you to this l app you might want to look elsewhere.

So, big thumbs down on the coaching aspect, big thumbs down on the goal-setting. I haven't set a single goal with my specialist. Not one. I actually sent a long, almost begging, message: Please help me set a goal! I'm interesting! I'm funny! You won't regret helping me! I'm motivated and I will work hard for you! The response? None.

If, however, you like things like little quizzes and links to psychology based research you may find this app helpful. But in that case, there are cheaper options.

Bottom Line: No, I would not recommend this to a friend

---

Overpriced junk!

By Helena V.

,

Hoboken, NJ

,

Sep 26, 2019
Verified Reviewer

Overall Experience:

DO NOT USE THIS APP. If you don't believe me, PLEASE save yourself some trouble and look at Noom's BBB Reviews. They are nothing more quick scam artists pretending to be "helpful".

Firstly, PLEASE protect your finances - THERE ARE NO REFUNDS. NONE. They make that VERY clear in their user agreement but no one seems to notice. These scam artists will charge you for the entire year's subscription days before your trial ends (so if your trial ends on the 20th, they'll try charging you for the entire year's price by the 17th or 16th). I always use a prepaid credit card for these types of subscriptions, and with less than $10 on the balance, I knew there would be no way to be charged for the full amount, and I didn't intend on loading the credit card until the 19th at the earliest. Sure enough, they tried charging me by the 16th to get the full year's amount even though the "trial period" had not ended.

When I went to cancel (because I was not impressed by their product at all) on the day before my trial period ended - it took over 3 days for them to get back to me confirming my cancellation. And it was only because I REPEATEDLY slammed them in the messenger that I received any confirmation of cancellation. There is no real customer service. There's no "Cancel Subscription" button in the App. You either have to e-mail their service OR go through iTunes IF you subscribed via iTunes and not the web.

Secondly, if you need to lose weight/need help - please get yourself either the MyFitnessPal App (and pay for the premium features, significantly less than Noom and way more helpful). If you must have group support, sign up for the Weight Watchers App - not cheap but those people know what they're doing. Another website I've found helpful for exercise help is The Body Project.

Noom would have most people on a starvation diet (hahaha good-bye weight loss) and has you weighing yourself every day (that alone can make anyone go crazy). I signed up for Noom to help me with habits - I have my diet and exercise plan and it's been working wonders for me, but I have a problem with other habits that hurt my weight loss.

This is nothing more than cheap pop-science weight loss tips repackaged in a very expensive and very stupid app. You're not going to gain anything new here other than a hefty charge on your credit card.

Bottom Line: No, I would not recommend this to a friend

---

Yes, they took my money too...

By Lynn D.

,

Florida

,

Sep 25, 2019
Verified Reviewer

Overall Experience:

I should have remembered, if it sounds too good to be true, it probably is. Only $1 for a 14-day trial period I never used. Then I thought they would either allow it to run out or ask me to sign out for the full program. Nope, they billed me for $129 for 4 months of the program. When I saw then payment in my PayPal account, I immediately tried to contact Noom to tell them they made a mistake. Well, you just can't get through to them. It's impossible. Download this, click the bubble, use the code in your email, phone number with a recorded message. Impossible! My advice - don't get involved with Noom. It's one big SCAM...

Bottom Line: No, I would not recommend this to a friend

---