Noom Diet Reviews
This company has claimed this profile, is getting alerted on any new customer reviews entering this page, and may engage in dialogue with its customers to address their matters.

Companies cannot pay money or provide goods in order to remove or alter customer reviews.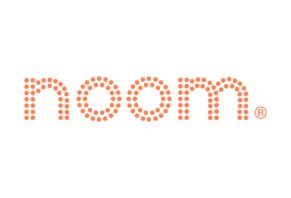 Summary
Noom is an app-based personalized weight loss program that wants to permanently change your relationship to food. Thousands have used Noom to successfully lose weight, but the level of support you'll get from the Noom online community can vary considerably.
Pros
Proven effective as a weightloss program for thousands of users
Makes it possible to track your daily food and fitness choices
Provides community support in a virtual setting
Cons
Included eating guide doesn't suit all diet strategies
Online coaches and goal specialists can vary in quality
More expensive than many app-based weight loss plans
Noom Review: Does It Work for Weight Loss?
Medically Reviewed by Anthony Dugarte, M.D., C.S.C.S
HighYa is supported by our readers. When you buy something through a link on this page, we may earn an affiliate commission. Learn more.
Noom is a wellness app meant to help you reach your weight loss goals and improve your health. The program aims to utilize behavioral psychology to permanently change your relationship to food and fitness for lasting results.
Noom claims that people who stick to the program lose an average of one to two pounds per week.
A study on the effectiveness of Noom found that, out of 35,921 users, 77.9% reported a decrease in body weight while they were using the program.
Our analysis of Noom explores its effectiveness and other important factors to help you understand if it is right for you.
Special Offer
Looking for a Way to Get in Shape, Lose Weight, and Improve Your Health?
We recommend Noom based on our extensive research and high customer rating. Noom is offering our readers a 14-day trial for a limited time. Click here for this special offer.
How It Works: The Evidence for Noom's Effectiveness
Noom's primary benefit is that it will teach you how to change your relationship with food. Its goal is to help you tackle your emotional triggers and develop healthier habits through both behavioral changes and accountability.
You'll start by sharing your fitness goals, current health and lifestyle habits, your most significant challenges to healthy living, and the situations that most often trigger unhealthy habits.
After you select a membership term, you will receive an activation link to download the app and access a fully customized wellness plan. You will also get access to a Goal Specialist, Group Coach, and community support from other active participants.
16-Week Weightloss Program
While the specifics of your plan may vary based on your goals, it will last 16 weeks and consist of four phases.
Phase 1 (Weeks 1–4): Focus on defining your goals and motivation to understand the "why" behind your ingrained habits.

Phase 2 (Weeks 5–8): Uncover the psychology behind weight loss to debunk myths to sustain healthier habits.

Phase 3 (Weeks 9–12): Learn the connection between biology and psychology to build more willpower and better manage stress.

Phase 4 (Weeks 13–16): Pull everything together with an added focus on mindfulness and exercise to create lasting change.
You'll have the option to continue Noom after you complete the program by joining Part 2, which the company states is designed to enhance your new healthy habits and help you make them part of your regular routine.
Continuing your subscription also means you will continue to interact with your Goal Specialist and support group, and receive daily reminders to log your food.
Noom offers 52 weeks of content that reinforces what you learned during the first four months.
Noom's Food Guide
Noom divides foods into three categories:
Green: low-calorie foods, most vegetables, and fruit
Yellow: lean proteins, most carbohydrates, and some alcoholic beverages
Red: high-density foods like nuts, seeds, oil, butter, red meat, dairy
The program will teach you how to pay attention to the nutrient content of your food so that you can stay away from options that are too calorically dense.
No food type is banned when you follow Noom. Instead, the app suggests you choose foods that are lower-calorie (but still filling) whenever possible.
As an example, the website states that a quarter-pound cheeseburger and quarter-pound salad will both leave you full, but that the salad has far fewer calories.
Dr. Michael Bishop, a psychologist and founder of Camp Pocono Trails, a program for young people that focuses on weight loss and fitness, told us that breaking down food into calorie-based categories is a solid approach to weight loss but not a comprehensive one.
"It absolutely makes sense to break down foods into three simple categories," he told us. "The easier we can make the categorization of food, the simpler our tracking will become."
A potential limitation of Noom's platform is that it relies only on the input of calories (while ignoring the breakdown of carbs, fats, and protein) in comparison to recommended daily allowances.
How accurately you can count calories can make all the difference in whether you successfully lose weight, and Noom has an accurate caloric food database.
However, Dr. Bishop explained that there's more to weight loss than monitoring what you eat. Watching your calorie intake will work for a while, but that change alone isn't enough for sustained behavioral change.
In addition to calorie restriction, other lifestyle changes, like physical activity, are vital for successful weight loss and long-term maintenance.
Though Noom's primary emphasis revolves around diet, the app also lets you log your daily exercise and calculate the calories you burn in the process.
Group Accountability
For lasting progress, you need a clear idea of what you want to achieve. "We've found it best to align daily behaviors with larger 'big picture' goals… and managing their calorie intake so that long term goals can be possible," Dr. Bishop said.
"When daily tracking of calories consumed is linked to big-picture items, the motivation to stay on track helps create long-term success."
Noom connects you with a Goal Specialist who works with you to help you meet set weekly goals. You are also placed in a support group of other Noom users and a Group Coach to help you monitor your daily progress and offer support and guidance.
To help pair you with the right specialist, Noom will ask questions that are designed to find the right support group and Goal Specialist for you.
These coaches come from a variety of backgrounds, including psychology, nutrition, health coaching, and more. Many, but not all, are certified by the National Board for Health and Wellness Coaching (NBHWC).
Noom claims this combination of technology, goal setting, and human empathy helps participants permanently modify their behavior for lasting weight loss.
Dr. James Armstrong, who has spent 23 years studying and lecturing on nutrient biochemistry and weight loss, told us that "group accountability is very effective in increasing the likelihood people will meet their weight loss goals."
He provided a meta-analysis of 138 previous studies concluded that weight loss participants are about 50% more likely to achieve their goal when their progress is monitored in a public context or shared with at least one other person.
Furthermore, an 18-month study showed that women better maintained their weight loss when they had accountability both from peers and through group educational sessions.
"Accountability to others, social support, planning ahead, awareness and mindfulness of food choices, basic nutrition education, portion control, exercise, and self‐motivation were perceived as key facilitators for weight loss and weight loss management by women," the study noted.
Though Noom's coaching system has the scientific backing to be a powerful tool, Reddit forum commenters share that the quality of this coaching relationship can vary.
Some people found their coaches to be engaging and supportive, while others described them as "robotic" and aloof.
Kristin DeVries, a staff nurse at Michigan-based Holland Hospital, agrees that Noom coaching can be hit or miss.
She successfully used Noom to lose 25 pounds and has maintained the loss since completing the program. But in her view, she resonated more with Noom's daily articles than the coaching.
"I don't like online relationships if I haven't met the other person before," she told us. "Working with my Goal Specialist felt robotic because I couldn't relate to her."
However, she appreciated how the app's psychology was built around the idea of forgiving yourself for any slip-ups and continuing to progress.
"Noom helps you accept where you are without feeling pressure to change too fast," she told us. "One bad day doesn't ruin all your progress."
It's possible to request new coaches and goal specialists, though we encountered some complaints from people who struggled with the transfer process and never received a new support team.
Special Offer
Looking for a Way to Get in Shape, Lose Weight, and Improve Your Health?
Noom is offering our readers a 14-day trial for a limited time. Click here for this special offer.
---
Pricing
New members are eligible for a free 14-day trial, though you'll need to pay a "donation" (minimum $1) to access your free trial.
You will also need to choose one of the following options during signup:
Monthly: $59/month
2-Month Plan: $49.50/month
4-Month Plan: $32.25/month
You also can add a customized workout plan ($39), meal plan ($59), and a weight loss DNA test ($39).
Once your trial has ended, you'll immediately start your chosen plan and pay the associated fee, which will automatically renew until you cancel. Note that you will continue paying for Noom until you cancel, even after the completion of your 16-week program.
Analysis of Customer Reviews
Over 1,300 Noom users have left reviews on our website, for an average rating of 4.0-stars. 77% of users indicated that they would recommend this diet program to their friends. Here are the main takeaways from these reviews.
Common Compliments:
The program can lead to successful weight loss
The program's slow and steady approach works for many people
Many users lost weight who had failed at other previous attempts
Focus on cognitive behavior helped change habits
Common Complaints:
Personal coaching isn't always effective, can seem scripted and impersonal
An overly simplistic food classification system
Food plan doesn't pair well with specialized diets like Whole30 or the Ketogenic Diet
Billing complaints are common, some customers paid more than expected after signing up
Overall, these reviews show that Noom led to long term health improvements for a lot of participants, primarily those who were willing to pay for the service beyond the trial period and who were willing to engage beyond the bare minimum with their Goal Specialist and within their support group.
Popular Alternatives to Noom
| | Noom | Weight Watchers | My Fitness Pal |
| --- | --- | --- | --- |
| Cost Per Month | $32.25 to $59.99 | $15 to $45 | Free or $9.99 ($49.99 for an annual membership) |
| Group Accountability | In-app coaching and support groups | In-person meetings with a coach and others in your community | N/A, but can connect with other app users |
| Food Tracking Interface | Track your daily calories, all food is classified as "green," "yellow," or "red." | All food is given a set number of points, and each participant has a number of allotted points each day. | Track your exercise, food intake, and weight loss progress. |
Weight Watchers is similar to Noom in that it combines group accountability with diet and lifestyle changes.
One significant difference is that most of Weight Watcher's coaching takes place in-person through group meetings. If you prefer, you also have the option to join online communities through the WW app.
From a food perspective, Weight Watchers assigns you a number of points that represent your daily allotted food. The amount of points per food item varies depending on its nutritional content and total calories.
Similar to Noom's "green, yellow, red" system, no food is entirely off-limits for Weight Watchers.
The amount you pay to join Weight Watchers depends on the level of support you want. Digital membership starts at $15 per month, joining workshops is $30 per month, and coaching begins at $45 per month.
MyFitnessPal is different. This app offers less in the way of coaching and is more of a one-stop platform for tracking your meals, fitness activities, and weight loss progress.
You can connect with other members through the app, and it also includes a built-in scanner for logging barcodes of what you're eating.
This app is free for a basic package. Premium membership gives you access to more nuanced calorie counting settings, the ability to track your macronutrient levels, and more.
While MyFitnessPal excels at food tracking, it doesn't offer the built-in support system you'll get from either Noom or Weight Watchers.
If you prefer a streamlined way to track your progress, this service is a low-cost way to stay on track. If, however, you need both guidance and accountability, you'll likely be happier with one of the other two options.
The Bottom Line
Noom offers a lot of value for those who are intimidated by starting a weight-loss journey alone because it breaks down the process into manageable steps.
Noom is set up so you spend less than 15 minutes on it a day, and it offers behavioral training based on psychological principles to help redefine your relationship with food. The program stands out from other options because of its built-in coaching and accountability.
If you're looking for accountability but don't want to join a traditional weight-loss program like Weight Watchers, Noom offers you a bit of both, but the quality of coaching might not be the same as with in-person groups.
Keep in mind that you'll pay for this extra level of service with membership fees between $30 to $50 per month.
Likewise, the app is designed to "graduate" you after 16 weeks or so, so if you follow that timeline and cancel your subscription afterward, you won't be paying more than about $200 for the service.
"What I found refreshing about Noom," DeVries shared with us, "is that the app tried to ween me off itself after my 16 weeks. The last few weeks of Noom focused on helping me establish habits for the long term."
Special Offer
Looking for a Way to Get in Shape, Lose Weight, and Improve Your Health?
Noom is offering our readers a 14-day trial for a limited time. Click here for this special offer.
---
Customer Reviews
This company is actively collecting reviews from its customers. All reviews submitted are subject to moderation and approval to ensure they meet our
Review Guidelines
.
Posted on Jan 13, 2021
Underwhelming and bordering on scam
Their marketing approach has certainly served them well...
Because this app was nothing but a list of cutesie articles consisting of very basic information on weight loss and calorie input and output (which you can find with a basic google search and most people know about already).
Their supposed "psychological approach" is the biggest overstatement and probably the biggest deception in their marketing approach as it's what lures people in with all their wonderful tv commercials, but does not deliver. The self coaches appear to be bots, and if they're not, that really is testament to how little knowledge they actually have about what their supposedly guiding people on. My few coaches were short in response, provided no insight, or didn't respond at all. There is no doubt that at least some of the responses were automated.
The whole function of the program is based upon calories in vs calories out, which is the premise of ALL weight loss programs. It's based on a points system (like Weight Watchers), except they use colours instead of points. Red: high cal (eat the least of), yellow: mid cal (eat less of), green: low cal (eat most of). Basically...eat more low calorie vegetables than other higher cal foods (which everybody knows). So nothing ground breaking there at all. And it can be an anxiety inducing system (particularly for people with former eating disorders or people who have anxiety around food from years of dieting, as I'd imagine many people using this app would be). The reason I say this is the labelling of foods and the lack of consideration for nutrient quality over quantity. The colour system places value on foods whether that's what Noom developers are trying to do or not, and you end up opting for a lower nutrient food item over a higher fat, whole food item, just because that whole food item falls in the red category which had a much smaller allotment.
The food database is terrible, and given this is basically all the app is (a glorified calorie tracker), I have to encourage you to use other calorie counting apps. MyFitnessPal or Lose It! have very extensive databases and are far more economical. They're the ones I've tried. I'm sure there are many others. Some are more personalised and offer more info and handy tips for weight loss as well as the calorie counting component. Essentially, what you're paying for with Noom.
Based on everything I've said, I gotta say...the price for what you get is exorbitant.
I can't drive home enough how appalling the supposed support from the coaches is and hard "psychology". As this is their hugest selling point and why I say it borders on being a scam because it's such deceptive advertising. Many customers have reported being greeted by and responded to by bot instead of a human coach...the absolute biggest let down of the service.
Noom are currently facing a class action lawsuit because they have illegally charged thousands of people for membership costs, who have not agreed to doing so beyond the trial period. They've also continued to charge thousands of people after they've seemingly successfully cancelled or turned off auto pay, and they make it incredibly difficult for you to cancel your membership in the first place.
Please, if you are considering using this application, don't. You won't find anything on here that you can't find by doing a quick Google search and using a number of other free or minimal cost calorie counting apps.
Length of Use: Less than 3 months
Bottom Line: No, I would not recommend this to a friend
Pros and Cons
No "pros" were specified in this review
Deceptive advertising
Not an original idea
Expensive
Posted on Dec 1, 2020
Check your credit card statements
I thought I was subscribing to a free trial!
In fact, all I received were 4 lines on my credit card statement from Noom for a total of $256.32. I had problems on the Noom website trying to finish the subscription, so I assumed that I did not successfully subscribe.
I never received anything from Noom. Fortunately, I check my credit card statements.
Noom has no customer service contact by telephone, so I contacted them by chat. The customer services assistant was very efficient in canceling the subscription and initiating my refund.
This incident makes me seriously doubt the reliability of Noom.
Bottom Line: No, I would not recommend this to a friend
Pros and Cons
Customer Cancelation Assistant
Website
Subscription procedure
No telephone contact availability
Posted on Sep 28, 2020
Lost 60 lbs and counting
Noom has helped me to see food and dieting in a new light. The psychological aspects work. I have learned a lot and I will reach my goal of at least 90 lbs lost. Because of what I have learned I will be able to keep it off. I feel so much better about myself.
Length of Use: 6–12 months
Bottom Line: Yes, I would recommend this to a friend
Pros and Cons
The easiness of use
The tutorials help me to rethink my relationship with food
The system is also helping me to understand myself better
In the beginning it was hard to limit my calorie intake, but that is what I needed
It is not always easy to find a food on the list
Posted on Jul 1, 2020
Noom is dishonest with YOUR money, buyer beware
Noom intrudes on people, billing without a warning notice. Higher money than they offered at first. Within 20 minutes of their billing coming in, I tried to cancel their worthless subscription.
They said, oh, we won't bill you again, but you have a whole year subscription now. BS. I don't want their "subscription" with their robotic "counselors" who are shills, their ever-changing upsell charges.
When I tried to cancel they offered me the same program at HALF the price. That's just not honest in my opinion. Inflating or suddenly deflating money prices on the backs of heavy people who are wanting merely to lose some weight, is, in my opinion, an old "upsell at any cost" door-to-door broom sales model.
Noom is not a health org. It is first and foremost a money mongering sales org. It IS a diet they offer, nothing new. Eat less, exercise more.
They charge a load extra for diabetics. They do not work with Keto, or other special diets.
And some questionable pop psychology you can get on internet for free. Increasing laziness in putting their articles together, in my opinion. At first a little hip, but within days, dry and boring.
I'd suggest WW (much less expensive, essentially the same model as Noom), or Spark (free), where there are real people who actually are personable and non-robotic.
Bottom Line: No, I would not recommend this to a friend
Pros and Cons
Initially, their idea
Their dishonesty about money, upselling
Not giving prior notice for billing, their refusal to refund money even within minutes of their sudden billing
Their diet is same old diet with new/old lipstick, it's up to the indiv as always but/and Noom's "science," in my opinion, is questionable
Expensive and has flat robot-like "counselors"
Posted on May 14, 2020
Frustrating website and interface
Definitely not a friendly interface and in my opinion, they do not disclose the price. Immediately billed $49 and a week or two later $129.00. I never logged in once and when I tried to cancel I could not get into the app to get it done. No place on the desktop to cancel. My Fitness Pal is just as effective and so much less. Never again...
Bottom Line: No, I would not recommend this to a friend
Posted on Mar 24, 2020
Terrible experience
I signed up for the $10 trial. I never used it, next thing I know I have a $99 charge pending on my credit card. I contacted Noom, which was not easy. No phone number to call where you can talk to a person, recording only. I had my credit card company dispute the charge, but Noom will not let it go. So, now I'm in a wrangle with them over this going back and forth. I have to submit documents, etc. to my credit card company to try and get reimbursed. A huge hassle. Beware of Noom!
Bottom Line: No, I would not recommend this to a friend
Posted on Mar 20, 2020
Vicious automatic charges
My complaint is that I told my "coach" at New Years I was stopping and yet they BILLED me $150 again in March. I did not lose weight on Noom but the real complaint is taken great care to KNOW how to stop them from billing.
Bottom Line: No, I would not recommend this to a friend
Posted on Jan 16, 2020
Take money without authorization!
WATCH OUT! I was stupid enough to give my bank details to pay 1€ for the trial.
After 1 hour I saw that this app didn't suit me so left it there because it was only 1€.
Now they charged me 79€ WITHOUT MY AUTHORIZATION and it is not possible to claim my money back! Please don't make the same mistake! SCAM COMPANY, WATCH OUT.
Bottom Line: No, I would not recommend this to a friend
Posted on Jan 12, 2020
Join Noom - GAIN 50 LBS.
I joined Noom in July on their "free trial" - as it sounded like an interesting way to change your habits. They promised an online coach/specialist - it never happened!
Instead of losing weight; I gained 50 lbs since the Noom Trial.
Instead, I was charged $99 per month! I tried to cancel several times - my credit card company refuse to cancel - you MUST cancel through Noom - but no one to contact. I send emails to Noom since November 1st to no avail.
Never sign up for a service that makes it impossible to cancel!
You must have the app installed to cancel and you need to cancel through iTunes!
Bottom Line: No, I would not recommend this to a friend
Posted on Jan 11, 2020
Noom will not warn you when the trial period is over
Shame Noom has a good product just dishonest in subscribing me after trial period WITHOUT my authority. So when I signed up for the trial, I did not sign up for a year's subscription but unfortunately, I didn't realize I was gonna get ripped off, and have been automatically signed up for a year's subscription for $219. I have canceled my app on the phone because I just feel sick to the stomach. I feel like I have been stolen from. It's such a shame that they cannot rely on the quality of the product, instead they have to sweep to such extent to extract money. Has left a bad taste in my mouth. You would do better to shop around.
Bottom Line: No, I would not recommend this to a friend
Posted on Jan 7, 2020
Smart, no-nonsense, helpful program
I've been doing Noom since March 2019 and am really impressed with both my weight loss and the healthier habits I have developed. I've always been a pretty healthy person - I eat lots of whole foods, exercise almost every day, am careful with portions, etc. Like many others, I still have areas where I could make healthier choices and that reflected in my weight and struggles to lose the weight I wanted to lose. I'm 35 pounds down and have 15 more to go. I'm taking it slowly but surely and enjoy the benefits every day. I especially love having a coach and a support group to rely on. Noom will give you what you put into it and doesn't make any extreme promises or prescriptions. I strongly recommend giving it a shot.
Bottom Line: Yes, I would recommend this to a friend
Our Promise to You
In order to safeguard you and ensure helpfulness and relevance, our compliance team manually assess every customer review before it goes live.
We have a zero-tolerance policy for fake reviews, and companies cannot control or alter any reviews at any time.