Nutrisystem Diet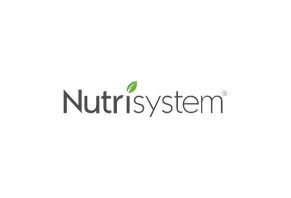 Nutrisystem is a weight loss program that provides you with pre-packaged meals and keeps you on an eating plan. Although safe and may provide short term benefits, there are some drawbacks if using it long term.
Nutrisystem Diet Reviews - Is It Safe & Effective?
Medically Reviewed by Anthony Dugarte, M.D., C.S.C.S
Nutrisystem is a weight loss system dedicated to making healthy eating easier by shipping you prepackaged snacks and meals which are designed to help you lose weight.
This comprehensive eating system makes it, so you don't have to worry about meal planning, portion control, or cooking for the majority of your meals. The company states this will make it easier to stay on track for sustained weight loss.
According to the plan's website, the central goal of Nutrisystem is to optimize your carbohydrate intake so that you score low on the glycemic index, which means that your meals don't spike your blood sugar and you stay full longer after each meal.
When followed correctly, the eating plan breaks down to approximately 50% protein, 25% carbohydrates, and 25% fat each day. You'll eat every two to three hours (five or six times a day) to ensure you stay satiated while still losing weight.
This review analyzes the effectiveness and details of Nutrisystem to help determine if this diet is right for you.
How The Diet Plan Works
Nutrisystem works best when used as a multi-week system to help you lose weight.
You will receive a month's worth of food at once, all pre-portioned for each meal. This eliminates most meal prep and cooking time and is designed to make transitioning into healthy eating easier.
That's a clear advantage for those who lack the confidence to cook healthy meals for themselves, but others might find it stifling in the long run.
Regardless of the plan you choose, you'll begin with Nutrisystem® FreshStart™, which is a series of breakfasts, lunches, dinners, and snacks meant for your first week.
FreshStart meals are meant to help your body adjust to the eating plan and get prepped to maximize weight loss.
FreshStart meals arrive in different packaging than the rest of your order, and they come with a guide for their eating order.
After your first week, there is a wider variety of Nutrisystem meals to choose from that are designed to help you continue the weight loss process.
You can choose your meals yourself or opt for a "Chef's Choice" delivery of preselected meals instead. The system is designed to have you eating five to six times a day, and it provides approximately 60% of your daily calories.
You will need to round out your diet with extra grocery items like fresh vegetables, lean protein, dairy, and complex carbohydrates.
All plans also include space for Flex meals, which are opportunities to cook for yourself or go out to eat while complying with the plan's guidelines. You'll get two breakfast, lunch and dinner Flex meals every week.
Beyond eating, the Nutrisystem plan also prioritizes exercise for overall health. It suggests that customers follow their My Daily 3 plan, which focuses on getting 30 minutes of physical activity every day, regardless of whether it's all at once or in 10-15 minute sessions throughout the day. Your goal is also to incorporate strength training into your routine twice a week.
The Nutrisystem app NuMi includes a list of weight loss activity suggestions that can be customized to your personal goals and exercise preferences.
It will provide you with a two-week activity agenda to start with that you can continue indefinitely or modify as you improve your fitness.
Nutrisystem Plans
At the time of writing, Nutrisystem offered multiple levels of membership, depending on the variety of meals you want. Below are the options available at the time of writing, each of which delivers 15 breakfasts, lunches, dinners and snacks with each delivery.
| | Basic | Uniquely Yours | Uniquely Yours Ultimate | Vegetarian |
| --- | --- | --- | --- | --- |
| Cost | Women: $8.57/day ($239.99 for four weeks) Men*: $10/day ($279.99 for four weeks) | Women: $10.36/day ($289.99 for 4 weeks) Men: $11.79/day ($329.99 for four weeks) | Women: $12.50/day ($349.99 for four weeks) Men: $13.93/day ($389.99 for four weeks) | Women: $10.36/day ($289.99 for four weeks) Men: $11.79/day ($329.99 for four weeks) |
| Description | Kit that contains pre-selected, ready-to-go foods for a four-week plan | Everything included in Core, plus choice between 160+ meals, including frozen foods | Everything included in Uniquely Yours, plus 4 weeks of shakes (28 shakes) | Choice of 90+ vegetarian meals and snacks |
*All men's plans include an extra daily snack
Nutrisystem also offers the option to select a diabetes-friendly plan at the Basic, Uniquely Yours, and Ultimate membership tier. The diabetic plans are the same price as the select packages as non-diabetic tiers.
The diabetics meal plans help you manage your blood glucose level with a schedule of meals and snacks you eat every 2 to 3 hours so that your blood sugar levels stay steady.
Per the company terms and conditions, all purchases ship free and will arrive within four to ten days of ordering. Any order that includes frozen products will be delivered in dry ice that is meant to last for up to eight hours before going into the freezer.
Each of these Nutrisystem plans automatically sign you up for a monthly subscription service. The terms and conditions state that you can request a refund on any order within the first 14 days, minus return shipping costs.
If you choose to opt out after your first month, the company will credit itself $125 from your payment method. Subscriptions canceled after the first two shipments won't have this penalty.
Nutrisystem Meal Options
The Nutrisystem website states that the brand offers more than 150 meal options, depending on your level of membership. A small sample of the breakfast, lunch, dinner, and snack options at the time of writing include the following.
Chicken Marsala (frozen): 230 calories, 4.5g fat, 16g protein
Lemon Cooler Cookie: 240 calories, 5g fat, 5g protein
Mac and Cheese (frozen): 210 calories, 5g fat, 10g protein
Homestyle Beef and Vegetables (frozen): 210 calories, 8g fat, 15g protein
Cranberry Orange Muffin (frozen): 150 calories, 5g fat, 6g protein
Ice Cream Sandwich (frozen): 130 calories, 2g fat, 5g protein
White Cheddar Popcorn: 150 calories, 7g fat, 5g protein
Along with meal options like these, each Nutrisystem subscription includes a list of fresh produce, meat and dairy products that can be used to supplement the meals.
Does Nutrisystem Work? A Dietician Weighs In
We connected with Lauren Popeck, a registered dietician for the Orlando Health Physician Associates, to examine whether Nutrisystem's guidelines and claims were realistic.
Research results from a study sponsored by Nutrisystem show that following the eating plan leads to an average weight loss of 11.6 pounds per participant for four weeks.
That's slightly more than the 1 to 2 pounds per week recommended by the CDC for long-term results.
"I don't like to promote 'diets' especially diets that encourage rapid weight loss," she told us. "The best eating plan is one that encourages whole, fresh foods along with developing long-term healthy habits, not a quick fix."
Likewise, the plan's focus on premade meals gave Popeck pause.
"While the concept of controlled calorie intake can produce weight loss, I do not agree with any plan that relies heavily on packaged or processed foods," she said.
"The Nutrisystem packaged foods contain some chemicals, fillers, added sugars, and sodium, which are ingredients that I encourage my patients to limit or avoid."
A plan based around pre-made food is often treated as a short-term fix to shed pounds quickly, rather than a permanent lifestyle change for better health.
This can create a cycle of yo-yo dieting that causes people to regain any weight they lose once they stop their subscription.
Instead of signing up for meal service, she suggests working with a dietician or other health expert to develop an individualized plan that directly addresses the habits that are causing you to hold onto extra weight so that you can lose it for good.
Pros and Cons
No calorie counting or tracking macronutrients
Suitable for vegetarians and diabetics
Over 150 meal options are available with top subscriptions
No food is off limits
The NuMi app offers a tool for food tracking and finding Nutrisystem-approved recipes
Six "Flex" meals a week for cooking
4/5 people report that they don't feel hungry on the plan (per a 2009 National Business Research Institute survey)
Average weight loss of 1-2 pounds per week for participants
Eating out can be difficult and options can be limited
Not suitable for pregnant or nursing women
You will need to supplement your meals with other groceries
Nutrisystem food may feel limiting after several months
Not suitable for those who are vegan, going gluten-free, or who have food allergies
The Bottom Line
Nutrisystem may be a good option for weight loss as a short-term strategy. However, it may not be effective for the longterm as it does factor in processed foods into its plan.
Additionally, the amount of pounds Nutrisytem states you can lose per week is higher than the number the CDC recommends.
Nonetheless, it's always best to speak with your primary physician or dietician to discuss a plan that's tailored to and healthy for your specific circumstances and goals.
---
Misleading

By Bill W.

,

Montgomery, TX

,

Feb 4, 2020
Verified Reviewer

Overall Experience:

I was interested in signing up for the BOGO promotion. Went to the site for the first time and based on height, weight, and weight-loss goal I figured I'd go with the Chef's program. Came to about $325 but I saw nothing about BOGO when I went to check out. Went back and went through it again and this time I clicked BOGO on the delivery method and it increased the cost from $325 to $500. No thanks. Then it keeps pushing shakes and other stuff to try to get you to spend more. I felt like I was at a used car dealership! Then, of course, they want you to pay $10 extra for food packaging. Really? What's the alternative? Ship the food unpackaged? To me, it's just another scam to try to get more dollars out of each order. I opted to back out and not order at all. Too much trickery going on.

Bottom Line: No, I would not recommend this to a friend

---

Disappointing

By S. P.

,

Salt Lake City, UT

,

Jan 28, 2020
Verified Reviewer

Overall Experience:

Nutrisystem has had to slash their prices recently. They claim that they have "couseling" rather than coaching, but you're basically on your own. You can call them with questions, but you never get to talk to the same person twice and NO ONE has ever asked me how I'm doing with my weight-loss goals.

They're finally getting more honest with their advertising. They used to claim that customers could lose "up to" 13 pounds and seven inches in one month. Upon closely questioning a supervisor, it turns out that only determined, obese men have any shot at even approaching that level. They now say it's possible to lose "up to" 18 pounds over two months, "guaranteed". Maybe. That would require losing about 2.5 pounds per week. That might work if you're able to be very physically active, but that also strikes me as a somewhat dubious claim. I'm permanently injured and not able to be very active. Therefore, losing two or more pounds weekly isn't very likely for me. My experience is that the best I've been able to do so far is one pound a week. Better than nothing, or gaining weight, but nothing near the advertising claims.

Nutrisystem, in my experience, also fails to effectively communicate key details of their program. A booklet is received with each order, but I still find it less than enough detail.

I have also had difficulties getting changes to my food orders done correctly. They have made good, but it's a pain to have to repeat my requests.

None of the counselors check my knowledge base about how to do the program. I've found that I have to hope that I ask the right questions and hope that I'll get thorough answers.

I'm only continuing with Nutrisystem because it's what I can afford right now, but I have to be sure to write down everything I eat and drink (that's important with any weight-loss approach) but I feel like I'm basically on my own. If you feel like you're sufficiently motivated to go it alone, you can lose weight.

Be sure to understand their concept of "flex" meals if you choose this program. The food is pretty good, but carefully read their booklet and make sure to ask questions. Assume nothing. Ask a lot of questions.

I've attempted numerous times to talk to the company's representatives and they are nice, but I find their approach to "counseling" disappointing. Counseling or coaching needs to be done on a consistent basis if it's going to be effective, motivating, and helpful. It also needs to be done consistently with the same person who understands where you are, what your goals are, and has a personal interest in you. I spoke with a Nutrisystem supervisor about my concerns about coaching and she replied, "We're not set up to do that." Meaning, individual coaching.

Bottom line: It's possible to lose weight with Nutrisystem, but be prepared to do the heavy lifting on your own. I have to be committed to doing it largely on my own without much backup or support. Journaling my food and drink and weighing regularly are the best tools...assuming one has a complete enough understanding of their program.

Bottom Line: No, I would not recommend this to a friend

---

Advertisement

---

Scam

By Louise B.

,

Longs, SC

,

Oct 4, 2019
Verified Reviewer

Overall Experience:

Rip off...I received an email saying my second month of food will be delivered in 4 days. I called to cancel since I never signed up for a second month. The rude operator told me I was signed up for automatic delivery and since I was canceling I was being charged $125.00. I immediately called my credit card and was told the $125.00 was already charged. I will dispute it. Their food tastes like cardboard. WHAT A SCAM.

Bottom Line: No, I would not recommend this to a friend

---

Auto-deliver

By Michael B.

,

San Francisco, CA

,

Jul 10, 2019
Verified Reviewer

Overall Experience:

Nutrisystem now sets all customers up to auto-deliver the order. The ONLY place you can see this is in their terms and conditions at the bottom of their website. This is a change in how they did business before and I believe it is fraudulent practice.

I received no email about when my order would ship or whether I wanted one. No superior would come to the phone - TOTAL SCAM.

As for the food, it's cardboard.

Bottom Line: No, I would not recommend this to a friend

---

Advertisement

---

Itty bitty food

By Mary D.

,

Houston, TX

,

Jun 13, 2019
Verified Reviewer

Overall Experience:

I ordered a kit from one of the Home Shopping Networks so it's not auto ship. I decided to give it a try. All I can say is the food is good but the portions are so small. For breakfast, which should be your most important meal of the day, you're getting four bites of cereal or oatmeal or a muffin. And it's all sweet stuff which I do not want to eat first thing in the morning. I have not lost much weight but I have increased my physical activity and given up a lot of things like wine and bread. I guess it's just being 58 years old it's harder to lose weight.

Bottom Line: No, I would not recommend this to a friend

---

Scam

By James T.

,

New York

,

Mar 30, 2019
Verified Reviewer

Overall Experience:

They tell you that you can cancel any time if you don't want to proceed. Truth is NO YOU CAN'T. You will be charged a $150 cancelation fee. I called the second day after trying the system, I was told I had to wait two weeks, then call. It's all a scam to screw you out of more cash.

Bottom Line: No, I would not recommend this to a friend

---

Overall Experience:

They charged me $399, sent me a package with a bunch of chocolate bars and refused to give me the refund.

Total scam.

I would NOT recommend ordering anything from a company who has people theirs without last names.

Bottom Line: No, I would not recommend this to a friend

---

Not good

By Lo K.

,

West Palm Beach, FL

,

Jan 11, 2019
Verified Reviewer

Overall Experience:

This food was horrible. I got extremely sick after eating lasagna, I called Nutrisystem and reported. I thought it was a bad batch. They did not care. I got sick again. I called and they told me not to eat it.

They told me they would give me a refund due to money back guarantee. They did not. They kept my money and made me sick. Bad deal. Don't buy Nutrisystem. Food is bad and will probably make you sick, and money back guarantee is a scam.

Bottom Line: No, I would not recommend this to a friend

---

Not for me

By Paula H.

,

Florida

,

Sep 17, 2018
Verified Reviewer

Overall Experience:

After four days on the food, I had diarrhea every morning and couldn't leave the house. I started over three times and it hit me every time. When I mentioned it to Nutrisystem the reply was: Yes, that sometimes happens.

Of course, I didn't want to buy the second round. I was told I'd have to because I got the first on sale and they were going to charge me a huge amount even if I didn't get it. I don't remember signing an agreement about that. So I got the next order and would eat one once in a while. That was last year. I finally tossed all that was left, which was a huge amount, in the trash.

Really small fine print and a slick operation. I wouldn't be upset if it wasn't for the fact that I had to buy more. I realize it may not suit everyone. Having to give money for something that made me sick? That very wrong.

Bottom Line: No, I would not recommend this to a friend

---

False advertising

By David P.

,

Florida

,

Aug 19, 2018
Verified Reviewer

Overall Experience:

I purchased the 30-day, Basic system. I wanted to drop 10-12 pounds. I stuck religiously with the program for the 30 days. I chatted with a diet advisor two weeks into the program. She looked at my food logs and gave me two suggestions, which I was already doing. I only dropped two pounds in 30 days. The food supplied was OK and I only felt slightly hungry between meals and snacks.

They heavily advertise a "money back guarantee." I wanted to call them up today, my 31st day on the program, to ask for my money back because they heavily promote one can lose 10-13 pounds in the first month. Read through their "money back guarantee" policy. Yup, they will give you your money back if you call them within the first 14 days of the program, and THEN, they will charge you $125, and you have to pay the shipping to send them back the uneaten food. I don't think most people will give up within the first 14 days so once the 15th day arrives, there is no getting any money back, really.

Bottom Line: No, I would not recommend this to a friend

---

Worth it

By Ron Kelly

,

Pittsburgh, PA

,

Dec 8, 2017
Verified Reviewer

Overall Experience:

When following the program guidelines correctly, you will see a nice weight loss pretty quickly, followed by a steady small decline in weight each week. Get out and do a little exercise here and there instead of sitting around all day, sneaking Big Macs and drinking beer like the people who say it doesn't work. I recommend staying on Nutrisystem until you reach your goal weight, then slowly transition back to regular healthy foods from your local grocery store.

Bottom Line: Yes, I would recommend this to a friend

---