MyFitnessPal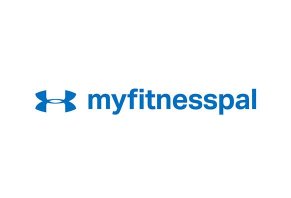 Summary
MyFitnessPal is a virtual food diary and calorie tracker from Under Armour designed to help you meet your fitness goals by giving you better insight into your daily habits.
Pros
A successful way for many people to lose weight
The service remembers your most common choices for quick entry
Feature-rich free version
More than 300,000,000 possible food items
Cons
The app was glitchy for many people
Offers little guidance for making better health choices
Might not always seamlessly pair with your wearable tech
MyFitnessPal Review: A Detailed Look
MyFitnessPal is a virtual food and fitness diary designed to help you track your calorie levels over the day. You can set goals, log your activities, and break down the nutrient content of everything you eat to gauge where you are slipping up so you can make better decisions for your health.
MyFitnessPal is designed for anyone who wants to be healthier, where you want to lose weight, gain muscle mass, or improve your dietary choices.
In this review, we take a detailed look at its features to help you decide if this service is right for you.
How It Works
When you first sign up for MyFitnessPal, you'll share basic information about yourself, like your height, current weight and goal weight, age, gender, and how active you are each day.
You'll also share what your goal is for joining the service. These can range from losing two pounds per week to gaining a pound a week.
The company then suggests that you invite friends via email to sign up to create a motivational community to stay on track. This step is optional.
After signing up, you'll receive a chart of your suggested fitness and nutrition goals. These are shared as a daily net calorie, carbs, fat, and protein intake. Your fitness goals will show you how many calories you should plan to burn during each workout session.
For example, a 200 pound, 30-year-old female who lives a sedentary lifestyle and wants to hit a goal weight of 150 pounds while losing two pounds a week on a three day per week exercise program would receive this report:
Nutritional Goals:
Net Calories: 1,200/day
Carbs: 150/day
Fat: 40g/day
Protein: 60g/day
Net calories are calculated as your total calorie intake after subtracting the calories burned from exercise. In other words, the more you exercise, the more you can eat.
Fitness Goals:
990 Calories burned/week
Three 45-minute workouts per week
If you follow this plan as written, MyFitnessPal projects, you will lose 1.7 pounds a week.
Tracking Exercise
Once you set your goals, it's time to start tracking your progress. You can do so through the MyFitnessPal website or the Android or iOS app. Regardless of which you use, you can manually add exercise and food to each day's total.
For exercise, you can search the activity and choose which option best describes it. You can get highly specific by searching for your average pace per mile for running, walking, and cycling, and by indicating whether any activity was done competitively or as part of a social event. The service will then estimate how many calories you burned during it.
Regarding strength-training, you can include your number of sets, repetitions per set, and how much weight was involved in each set.
For seamless tracking, you can link devices like a Fitbit or Apple Watch to MyFitnessPal to have your workouts logged automatically.
Tracking Food
Logging your food works similarly. You can search a database of more than 300,000,000 food items. The platform includes quick categories for breakfast, lunch, dinner, and snacks, and you can specify exactly how many servings you had of each item.
In cases of processed snack foods, you should often be able to find the exact brand you ate or a close equivalent.
It's also possible to import recipes by URL for quick nutritional tracking based on the ingredients list and serving size. MyFitnessPal will remember what you've eaten after you track it, so it's easy to log the same foods repeatedly.
As you track throughout the day, the program will total your calories, carbs, fat, protein, sugar, and sodium intake and keep you updated on how many calories you still have available. Any calories burned through exercise are taken into account and will affect your daily limits.
You can also track your daily water intake and record any food notes.
All users also gain access to MyFitnessPal discussion forums that let you learn from others and stay supported on your goals. Note that all your personal information, including your current weight, remains private.
Does MyFitnessPal Support Different Diets?
While MyFitnessPal claims to support a variety of diets like Atkins, the South Beach Diet, and others, it doesn't currently include an automatic way to track net carbs for following a ketogenic diet.
You can work around this by editing your 'Calorie and Macronutrient Goals" to match your specifications. More information about this process is here.
Premium Membership Pricing and Features
Though you can use MyFitnessPal through a free membership, you can unlock more features by upgrading to premium:
Change your nutritional dashboard to better plan for your health goals
See a food analysis to learn what foods you're eating are best nutritionally
Export your data as CVS files
Set your calories goals by meal
Set different calorie and macronutrient goals by day of the week
Choose to increase daily goals when you exercise
View macronutrients by grams or percentage in your log
More easily add fat, protein, and carb information and track goals by gram or percentage
Get unlimited access to past weekly reports
Receive priority customer service
Ad-free app access
Receive exclusive articles and tips for reaching your goals
Signing up for premium costs $49.99 per year, or $9.99 per month.
Both options will enroll you in a recurring subscription that renews either a year or a month after you signed up and will continue until you cancel through your account settings.
MyFitnessPal vs. Noom and LoseIt
MyFitnessPal
Noom
LoseIt
Monthly Cost
$9.99
$32.25 to $59.99
$3.25
Main Features

Track your daily food and exercise choices

Integrates with fitness tech like FitBit and AppleWatch

A free version is available

Track your food and workouts

All food is classified as "green," "yellow," or "red."

Utilizes principles of behavioral psychology to change your relationship to food permanently

Calorie counting app designed to help you achieve your goal weight

A free version is available

Key Selling Point
MyFitnessPal learns from you the longer you use it, making it easier to track your frequent food and workouts.
Noom wants to transform how you think about food by diving into the deeper motivations for why you overeat. The program also connects you with coaches and a support group to keep you accountable during the process.
LoseIt includes a barcode scanner for easier food tracking.
LoseIt and MyFitnessPal are similar. Both let you record your daily caloric intake and search for brand name food products.
Likewise, both learn from your past habits and will quickly suggest the foods that you eat most often. Finally, both apps allow you to track your daily exercise and will use it to determine your daily caloric needs.
Noom is different. This service goes beyond tracking your habits to providing you with expert guidance for improving them.
The service walks you through a detailed goal-setting process and will connect you with a small community of other Noom users who are trying to lose weight. You can ask questions within this group and use it as a way to stay accountable for making progress.
Noom will also send you motivational tips and articles designed to reshape your relationship to food so that you can maintain long-term progress.
For these perks, you'll pay significantly more for Noom than you will either of the other tracking platforms.
One difference between these apps is that Noom isn't designed for long-term use. Instead, the app's goal is for you to become self-sufficient with your eating habits so that you eventually can stop paying for the service.
This means that people who plan to continue tracking their food and fitness habits for the longterm may prefer MyFitnessPal's setup.
Key Takeaway:
Deciding which platform is best for you depends on how much guidance you think you need. Are you looking for virtual coaching and weight loss support? Then Noom offers something beyond what else is available. If you're instead looking for a simple way to track your health-related behavior, either of these other two options should suffice.
Analysis of Customer Reviews
We looked at reviews for MyFitnessPal across a variety of platforms, including Trustpilot (2.2-stars), Influenster (4.7-stars), and the Google Play store (4.5-stars). That's a variety of opinions; here's what customers are really saying:
Common Compliments:
Many users successfully lost weight
Makes it easy to catch unconscious bad habits
Straightforward to use
Common Complaints:
App's notification settings sometimes seem whacky
The android app often crashes
Doesn't always pair with fitness tech devices
Too many ads on the free version
The Bottom Line
MyFitnessPal offers a simple way to track your food and fitness habits, with the goal of helping you see your weak spots so you can start making healthier choices. The service is easy to use and feature-rich, even with the free version.
We think that MyFitnessPal makes sense for anyone who wants an easy way to track their daily calorie levels. The service isn't ideal for those who don't know much about making healthy choices, as it doesn't offer much guidance for making better decisions.
Overall, MyFitnessPal is easy to start using, and there's no cost if you decide it's not right for you after a few days. We suggest making an account, tracking your food choices, and seeing if the service adds value to how you make choices over the day.
Customer Reviews