Burn TS Reviews
Claimed This company has claimed this profile, is getting alerted on any new customer reviews entering this page, and may engage in dialogue with its customers to address their matters.

Companies cannot pay money or provide goods in order to remove or alter customer reviews.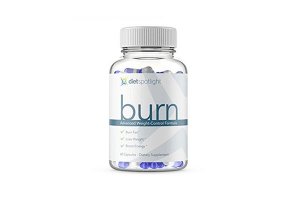 Burn TS is a weight-loss supplement that claims to use just four thermogenic and lipolysis-inducing ingredients to help your body drop pounds and increase energy.
About Burn TS
Brought to you by DietSpotlight, Burn TS is advertised as a powerful, advanced weight-loss formula containing a blend of science-backed ingredients that can help burn fat, boost energy, and shed pounds.
In addition, the manufacturer reports that the dietary supplement contains no artificial ingredients, fillers or binders; is gluten-free, non-GMO, made in the USA, and third-party tested for purity and potency.
To experience these benefits, you'll need to take one capsule of Burn TS in the morning and another in the afternoon, 30 minutes before meals. According to the website, some men and women see positive results within the first several days, while many report hitting their weight-loss goals within the first month.
Just because Burn TS promises to deliver meaningful weight loss, and the company claims to have been on the market for more than seven years with 400,000+ customers, does this mean it represents a valuable use of your money? Let's start by discussing fat-loss basics, and then we'll find out how this relates to the supplement.
How Does Your Body Lose Fat?
While the scientific community understands the old 'calories in, calories out' adage doesn't tell the whole picture (short story: the types of foods we eat can be just as important), the fact of the matter is that calories still represent one of the most straightforward ways of calculating the amount of energy contained in food.
Now, our body doesn't simply hold unused calories in our stomach like unburned gas in a car's tank. Instead, it stores this potential energy inside specialized fat cells called adipocytes. And if you consistently eat more calories than you expend, enough of these adipocytes will fill up so that this fat begins accumulating in the stomach (for men) or the hips and thighs (for women).
And although it's certainly a heck of a lot simpler than it sounds, doing just the opposite (consistently burning more calories than you consume through diet and exercise) will cause the body to lose weight. How? By burning up the fat contained in these adipocytes.
Outside of eating properly and working out regularly, is there anything contained in Burn TS that will help you achieve faster, more pronounced results than the standard one to two pounds per week?
Are Burn TS's Ingredients Effective for Weight Loss?
According to the label listed on the supplement's website, Burn TS contains the following ingredients:
Meratrim 400mg
Green Tea Extract 200mg
Chromium ChromeMate 100mcg
Natural Caffeine USP 75mg
Looking at these on their own, journals like Obesity Research and Lipids in Health and Disease indicate there's some clinical evidence that Meratrim, caffeine, and chromium (or proprietary ChromeMate) can provide weight-loss benefits in humans.
The Meratrim In Burn TS
Meratrim is a proprietary ingredient manufactured by InterHealth USA that combines Sphaeranthus indicus flower heads and Garcinia mangostana fruit rind. Along with exercise (30 minutes of walking, five days per week), three double-blind, placebo-controlled clinical studies, two of which are publically available on the National Institutes of Health's PubMed:
A 2016 study involving 60 participants, and found that it "is well-tolerated and is an effective ingredient for weight management in healthy overweight subjects."
A 2015 toxicological evaluation that found the ingredient boasts "broad spectrum safety."
On the other hand, while research into the health benefits of green tea is plentiful, writing for Medical News Today, Megan Ware RDN LD reports that scientists are still debating its potential effect on weight loss.
However, she notes that clinical studies show green tea possibly aids in the treatment of cancer, cardiovascular disease, high cholesterol, stroke, and inflammatory skin disease.
Caffeine & Fat Oxidation
Burn TS's manufacturer points out that one study in published in the journal Obesity Research found, "…caffeine intake was associated with weight loss through thermogenesis and fat oxidation and with suppressed leptin in women. In habitually low caffeine consumers, the green tea-caffeine mixture improved [weight management], partly through thermogenesis and fat oxidation."
In other words, based on what's reported by these two sources, green tea as a whole might not have enough clinical evidence to be labeled as 'effective' for weight loss, but the caffeine it contains could help the body burn additional fat.
The Relationship Between Chromium & Weight
There aren't any large-scale studies that looked at the relationship between chromium and weight loss. However, WebMD reports that supplementation could "lower fasting blood sugar, lower insulin levels, and help insulin work in people with type 2 diabetes."
How does this relate to weight loss? Blood glucose levels, when they drop quickly, can cause hunger. Thereby, the manufacturer tells us that keeping these levels in check could help reduce cravings and calorie intake.
Are There Potential Side Effects With Burn TS?
According to the supplement's website, a few individuals have reported "very mild headaches or increased heart rate" with Burn TS. If this occurs, you should discontinue use immediately and consult with a physician or licensed, qualified healthcare professional.
They also emphasize that women who are pregnant or nursing shouldn't take Burn TS, or those who are under 18 years of age or who have pre-existing health conditions.
Caffeine (both the standalone ingredient and the natural levels found in green tea) is reported by WebMD and the Natural Medicines Database to sometimes cause nervousness, restless, and insomnia, especially for those who are sensitive to stimulants.
For chromium, WebMD notes that some people can experience other side effects like skin irritation, headaches, dizziness, digestive upset, mood changes, and impaired thinking, judgment, and coordination. No specific circumstances or dosages were noted.
How Much Does Burn TS Cost?
If purchased directly from the manufacturer as a 15-day trial, you'll pay $3.95 S&H for a full-size bottle (60 capsules).
Along with your order, you'll also receive a pill case and a 33-page e-book titled "21 Cheat Foods Guide."
After 15 days have passed, you'll be charged the full price of $89.95 and enrolled in the company's autoship program. Here, you'll continue receiving a new bottle of the supplement once per month, and charged $89.95 plus $5.95 shipping and handling each time.
To change shipping frequency, or to cancel or extend your trial, you'll need to reach out to support at 844-964-3258 or customercare@dietspotlight.com.
Related: Lose Weight by Changing Your Habits.
If you'd prefer to avoid this trial and automatic enrollment in recurring shipments, Burn TS was also available at $88.99 per bottle on Amazon at the time of our research.
What Are Customers Saying in Their Burn TS Reviews?
On the DietSpotlight website, Burn TS had a 4.5-star average rating, based on more than 1,100 votes. Although it's important to keep in mind that these reviews were accumulated for the previous version of the product, Burn HD
We also encountered 220+ reviews on Amazon, where the supplement had a 4.3-star combined average rating. 87 percent of reviews on Amazon were four or five stars. Note: There were different entries for 'Burn' and 'Burn HD.' However, both names refer to the same supplement. This is not pertaining to the version of Burn TS at present time.
There, most compliments revolved around effective results (boosted energy, improved weight loss, etc.), no side effects, and solid customer support. On the other hand, complaints (one or two star reviews account for 8 percent of Burn HD's reviews on Amazon) frequently referenced lack of results results, side effects (jitteriness, digestive upset, headache), and high price.
From a company perspective, DietSpotlight is based out of Coral Gables, FL and held a C+ Better Business Bureau rating, with 69 complaints, all of which but one were resolved. This data was taken as of 6/30/18
How to Choose Between Burn TS & Other Weight-Loss Supplements
According to Fooducate.com, the American weight-loss industry rakes in about $60 billion per year, with diet pills and meal replacement solutions making up about $3 billion of this.
Clearly, even if you're just looking to purchase a supplement—which can range in price anywhere from $5 to $50+, the number of options can quickly become overwhelming. How can you cut through the marketing hype and make a more informed decision?
Start by Asking: Do I Need a Weight Loss Supplement?
The Academy of Nutrition and Dietetics reports that our nutritional needs should be met with food, which they are for the vast majority of the American population. In some instances, though, dietary supplementation might be warranted. A handful of examples:
Supplementing vitamin D to prevent falls in "community-dwelling adults aged 65 years or older who are at increased risk for falls"
Taking a multivitamin for individuals who consume less than 1,600 calories per day
Other instances where an individual might have a gap in their diet
However, outside of instances diagnosable only by a physician, organizations like the National Institutes of Health, as well as their Office of Dietary Supplements, Harvard Health, and the UK's National Health Service note that most of us don't need to take a dietary supplement.
In her book Vitamania, Catherine Price adds to this list "the US Preventive Services Task Force, the American Cancer Association, the American Heart Association, the American Diabetes Association, and the American Academy of Family Physicians, among other respected health organizations."
This is where your doctor can play a pivotal role in your decision by helping you discern whether you could benefit from a supplement like Burn TS, as well as whether it (or another option) might work best, based on your diagnosis.
In Your Complete Guide on How to Buy a Nutritional Supplement, we also recommend that when exploring different options (assuming your physician gives you the go-ahead, of course), you'll want to focus on supplements with clinical support for the manufacturer's claims.
Other important factors should be a straightforward return policy that gives you plenty of time to try the product, a competitive price, and a mostly positive online customer reputation.
What's the Bottom Line About Burn TS?
On one hand, the supplement comes with a higher price (if you choose to continue beyond the sample) than many other options and gives you just 17 days (they provide an extra three days for shipping) to try before needing to request a return.
Given the amount of money potentially on the line, as well as the fact that your doctor is one of the single most important resources when deciding which supplement is right for you, we'd recommend scheduling an appointment before making a decision about Burn TS (or any other dietary supplement, for that matter).
On the other hand, Burn TS seems to tick a lot of important boxes. First off, it includes an ingredient (Meratrim) which is backed by several double-blind, placebo-controlled clinical studies. The previous version, Burn HD, also comes with solid ratings from consumers from Amazon, is backed by a 120-day return policy, comes from a company with a positive online reputation, and is available without a trial or autoship enrollment, if desired.
Editor's Note: The manufacturers (DietSpotlight) have notified us that they changed the product name from Burn HD to Burn TS. The name change to the product name has been reflected in this article accordingly as of June 30, 2018
This company is actively collecting reviews from its customers. All reviews submitted are subject to moderation and approval to ensure they meet our

Review Guidelines

.

Scam - don't waste your money

By Nicole B.

,

Florida

,

Jun 12, 2019
Verified Reviewer

I tried the free trial and this stuff made me really sick. I stopped using it and attempted to cancel my trial, knowing that they would bill me and send me additional product. Well, you have to call to cancel (which should have sent red flags anyway, if you're willing to take my money online I should be able to cancel online), and their lines are only open during business hours. Time slipped away and next thing I know I'm charged almost $60 for something I won't use and I received ZERO notification that it was being shipped. Do not fall for this. They prey on people forgetting that you get automatically charged once the free trial ends. I received three emails when I signed up - two prior to shipping and one when it shipped. Yet when the paid subscription started, I heard nothing. Because they want to make sure you've forgotten so you don't cancel. Don't waste your money on this. All of their reviews are hand selected too. You can't even leave a review on Amazon unless you buy from there.

In addition to all of this, when I called in the guy on the phone was extremely rude, I wish I remembered his name. I wasn't able to get a refund and he was snarky the entire time I was on the phone with him. I told him the stuff made me sick and he didn't seem to care.

Bottom Line: No, I would not recommend this to a friend

---

Works amazing

By Melissa S.

,

Wisconsin

,

May 24, 2019
Verified Reviewer

I just finished the trial and I've definitely noticed my appetite is reduced and I have actually lost 3lbs. I found for me if I wait 30-40 minutes after taking it to eat it helps me fill up faster and not eat as much. I don't get jittery or nauseous or any other side effects. I'm glad I found this. It works great for me!

Bottom Line: Yes, I would recommend this to a friend

---

Advertisement

---

Energy through the roof

By Tricia B.

,

Colorado

,

May 21, 2019
Verified Reviewer

So I decided to try Burn TS about a week ago. It came on Friday (5 business day). I had big plans for Mothers Day weekend. Woke up on Saturday and was non-stop from 7 am to 10 pm. Got everything done that I had plan and more! Sunday I went on a hike for 5 hours and still had energy when we got home. I was amazed that two capsules could make this 50-year-old feel 25 again. Even if I don't lose weight the energy factor alone has me excited. I did have a few problems with the foil packs, one was crushed, the other only had the capsule shell. Well, I called customer service and spoke to Roger. He listened to what I said, offered to take care of the problem, notified manufacturing about the problem and promptly shipped me a new trial. Roger was professional, caring and resolved my problem in minutes. Very impressed, thank you Roger!

Bottom Line: Yes, I would recommend this to a friend

---

Great appetite suppressant

By Raqui B.

,

Kentucky

,

May 20, 2019
Verified Reviewer

I just received my sample and it indeed curbed my appetite. I have a hard time with emotional eating so of course, this destroys my chances of losing weight. When I tried Burn TS, I wondered if this would help me stay on track, I was NOT disappointed! I'm looking forward to reaching my weight loss goals with this product.

Bottom Line: Yes, I would recommend this to a friend

---

Advertisement

---

Best product I have used out of many!

By Ana M.

,

Hot Springs, AR

,

May 18, 2019
Verified Reviewer

I am delighted with this product. I am on my 4th day, I'm very sensitive to caffeine but I was pleasantly surprised that when I first took capsule, my body took it pretty good. I am starting to feel a little too much caffeine, which made me call the company. I talked to Roger and he was very friendly, professional, and again surprised me by telling me that the company has the caffeine-free version of the pill which I ordered and can't wait to receive and use. By the way, I'm 54 years old with thyroid problems so weight does not come off easily. I already can tell that I have lost a few pounds, I don't want to lose them too fast but I think I'm ok at this pace. Long story short, I am very happy I found this product, I give it a 5-star rating.

Bottom Line: Yes, I would recommend this to a friend

---

Free trial

By Lorianne D.

,

Florida

,

May 18, 2019
Verified Reviewer

I paid the shipping cost on the free trial and received a letter stating I was now on auto ship and had 15 days to cancel. In 9 days I received my next order and it's now $85 out of my account that you scammed me to get in. Super shady and very bad business.

Bottom Line: No, I would not recommend this to a friend

---

This product has worked great for me so far.

By Tammie C.

,

Massachusetts

,

May 15, 2019
Verified Reviewer

I have been using Burn TS for two weeks now. I have lost 5 pounds. I went from 162 to 157. I feel great. I take one capsule 30-60 minutes before breakfast and another 30-60 minutes before lunch. I feel less hungry and have more energy. I was worried I would feel jittery or anxious due to the caffeine but that is not the case at all. I truly feel great. I have more energy to go to the gym and I have been eating healthier. Also, I am less hungry! This product is great. I have a three-month supply and fully intend on using every last capsule until I get to my goal weight of 140.

Bottom Line: Yes, I would recommend this to a friend

---

Works as stated

By Savanah L.

,

Alabama

,

May 10, 2019
Verified Reviewer

Since starting Burn TS my appetite has decreased significantly and I don't feel drowsy in the afternoons. I've paired this supplement with my Ketogenic lifestyle and have been noticing significant weight loss.

Bottom Line: Yes, I would recommend this to a friend

---

Amazing product

By Barbara M.

,

Redondo Beach, CA

,

May 2, 2019
Verified Reviewer

I really like this product. Within the first few days, I could tell it was working. I feel energized and the portion size of my meals has definitely lessened. I can't wait to get on the scale again!

Bottom Line: Yes, I would recommend this to a friend

---

Burn TS - nothing compares

By Connie A.

,

Leesburg, IN

,

Apr 30, 2019
Verified Reviewer

I started taking Burn TS last year around June. I lost 25 pounds at a safe rate and had energy every single day. I ran out in February and decided not to order for a while. I just placed another order because this stuff works! There is nothing like it.

Bottom Line: Yes, I would recommend this to a friend

---

Good start

By Kelly S.

,

Illinois

,

Apr 17, 2019
Verified Reviewer

I just started the program but I am already feeling more energy! It's worth a try for sure. I can tell this is going to be a routine! More energy means I don't dread going to the gym and I'm not too worn out at the end of the day to workout.

Bottom Line: Yes, I would recommend this to a friend

---