How to Contact HighYa Business Support
Last updated on:
We are here to help!
To get your questions answered in the fastest possible way, we always recommend searching our Support Center articles first. Our guides, tips, and commonly asked questions will help you get the most out of your HighYa Business Account.
However, we understand that sometimes anyone can get stuck or deal with an issue not covered in one of our support articles. If that's the case, our Business Support Team can be easily reached by filling a short support ticket form.
To submit a Business Account support ticket, please follow these steps:
1. Log in into Your HighYa Business Account
To quickly get you to the person who can assist you, please make sure that you are logged into your HighYa Business Account and are using the appropriate form. Please do not use the regular contact form, as it could delay our response time.
2. Navigate to the Support Center Section
Once logged in, please navigate to the Support Center. If you are using a desktop computer, the link will be on the left side of the screen.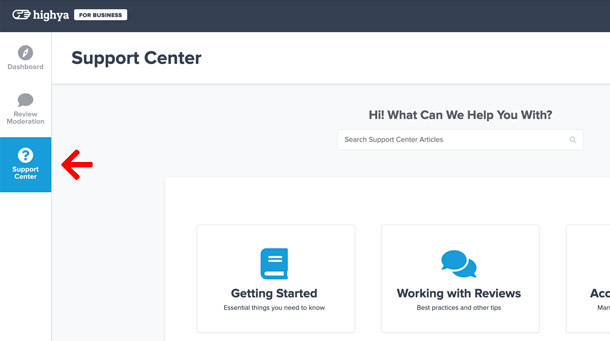 3. Click on the Contact Support Button
On various pages of the Support Center, you will notice a green "Contact Support" button at the top or button of the page. Click on that button to activate the support form.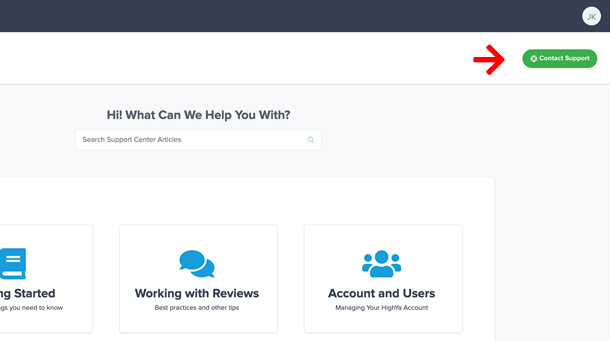 Please fill out the form, providing us with as many details as possible, and click the "Submit" button. We typically respond within twenty-four business hours.
Phone Support
At this time we do not provide phone support. We require all users to submit a ticket first. If your issue cannot be resolved via email, we will always give you a call.
To your continued success,
HighYa Business Support Team