How to Setup Email Notifications
Last updated on:
In today's smart-phone-enabled world, consumers expect companies to respond quickly to their questions and concerns. Companies that provide timely customer support create a better brand experience which helps them to stand apart from the competition.
With that in mind, one of the features of HighYa Business Accounts is email notifications about various review-related activities on the Business Profile Page.
To toggle the notifications on or off, please follow these steps:
1. Navigate to the Account Settings Section
After logging into your HighYa Business Account, please navigate to the Account Settings. If you are using a desktop computer, the link will be found by clicking your profile image at the top right of the screen.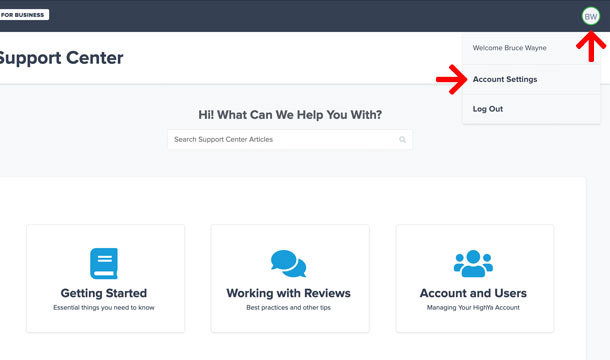 2. Click on the Notifications Button
Once you are in your Account Settings, please click the Notifications button, which will take you to the notification settings.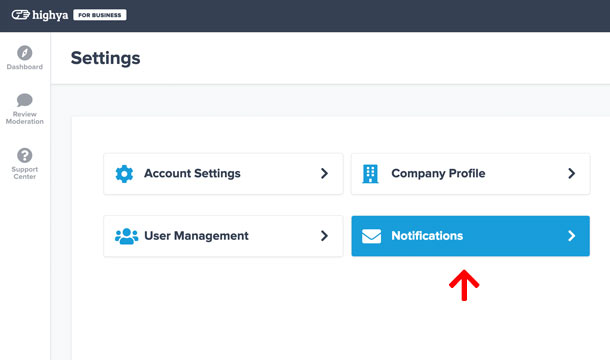 3. Select Desired Notification Option
After you navigate to the Notification Settings page, please mark the checkbox to receive email notification about reviews and comments on your business profile page.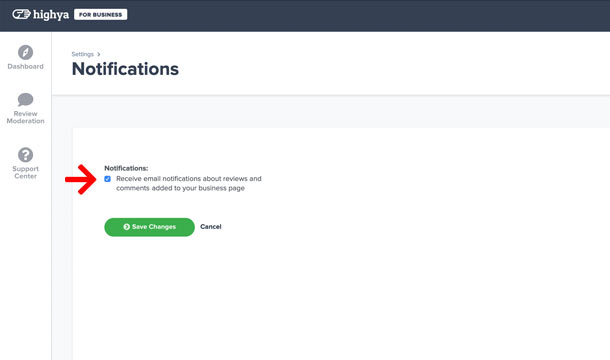 By default, all business accounts are set to receive email notifications. If you do not wish to receive email notifications, please uncheck the box.
After you select the appropriate option, please click the "Save Changes" button to update your settings.
To your continued success,
HighYa Business Support Team