Calm App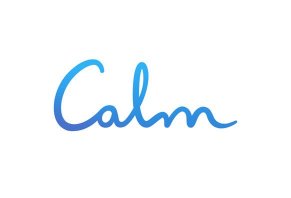 Summary
Calm is a mindfulness app that provides you with access to mediations, sleep stories, and multi-day courses on both a free and subscription basis.
Calm App Review: A Detailed Look
Calm is a mindfulness app designed to help you learn how to meditate, get more sleep, and live in the present moment. It was awarded Apple's App of the Year in 2017 and the Google Play Editor's Choice award in 2018.
The app is available through web and for Apple, Android and Amazon devices, and it contains more than 100 guided meditations as well as multi-day courses, sleep stories, educational classes, and more.
In this article, we take a detailed look at Calm's features to help you decide if this meditations app is right for you.
Features
As with most meditation apps, Calm is free to download and its features include the following:
Calm Meditation
Calm's primary feature is its collection of guided meditations that are designed for beginners and advanced meditators alike.
Tamara Levitt is Calm's Head of Mindfulness and the instructor for the majority of the app's meditations.
Levitt draws her inspiration from over 25 years of study and practice of meditation traditions like Mindfulness meditation, Vipassana/Insight, Shambhala, Zen, and Theravada and Mahayana Buddhist teachings.
She writes, produces, and instructs the majority of Calm's meditation programming.
Calm app also offers meditations from guest instructors, including Oren Jay Sofer, Shinzen Young, Mallika Chopra, and Elisha Goldstein.
These meditations range in length from three to 25 minutes and cover topics like managing stress, improving focus and concentration, fostering better relationships, breaking bad habits, finding happiness, increasing self-esteem, boosting mindfulness, and more.
There are also meditations designed for kids and for improving your productivity during the workday.
These meditations can be taken as standalone sessions, though it's also possible to take meditation programs based around specific goals. These programs give you one class to follow each day and range from seven to 21 days.
If you're coming to Calm as a meditation beginner, the app suggests starting with their introductory program, "The 7 Days of Calm".
The course is designed to teach you meditation basics and set you up for the intermediate program, "The 21 Days of Calm". After completing these foundational courses, you can choose whatever mediation sessions most interest you from Calm's library.
Also included in the meditation section is a daily 10-minute meditation called the Daily Calm that's designed to help you transition into your morning or evening. If you prefer to practice on your own, you can use the app's unguided timer to track your session.
As you establish your meditation habit, Calm lets you track your progress by viewing your daily streaks and total time spent meditating.
It's also possible to download most Calm meditation sessions for offline listening.
Calm for Sleep
Calm has many options for if you're turning to the app for meditation for insomnia. It offers a collection of over 100 sleep stories, which are short story sessions designed to help you drift off.
Topics include classic literature, children's stories, scientific articles, non-fiction essays, and more. Calm adds new sleep stories weekly.
If a narration isn't your thing, Calm also offers hundreds of hours of exclusive soothing sleep music. Options include original compositions, white noise, nature sounds, and more.
Calm Masterclasses
The Calm app includes a Masterclass section, which consists of a collection of programs set up as educational sessions similar to a podcast episode or short audiobook.
Each masterclass covers a different topic, including gratitude, mindful eating, and work performance, and they often include instructions for mindfulness exercises.
Pricing
Full access to Calm content is available as a 7-day free trial.
After that, you are automatically enrolled in a $69.99 annual subscription. This subscription gives you access to all Calm content, and you can cancel it at any time.
It's also possible to purchase "Calm for Life" for $399.99.
Analysis of Customer Reviews
There are thousands of user reviews of the Calm app on Apple Store and Google Play. Here are some takeaways.
Fans of Calm reported that the app helped them navigate stress times in their lives by helping them carve out time each day to focus on their own minds.
Many people wrote that they started with a free account but happily upgraded to a full subscription after they tried out several meditations.
Many users said that Calm helped them develop a daily meditation habit when they hadn't succeeded before and that the sessions were always relevant to where they were in life.
However, others took issue with Calm's pricetag and limited options on the free version. Some reported that they didn't realize that the free trial concluded with an annual subscription.
A few people also wrote that they thought the app's content was limited compared to other meditation apps like Headspace and Insight Timer.
Popular Alternatives to Calm App
Headspace is a meditation app designed for beginners to help establish a lifelong habit of mindfulness.
The app's meditations are all narrated by founder Andrew Puddicombe, which many people appreciate for the cohesiveness between sessions. Like Calm, a Headspace membership gives you access to multi-day courses, mindfulness lectures, and sleep-inducing stories.
Only a small amount of Headspace content is available without a subscription. You'll pay $12.99 per month for premium, or $69.99 for an annual membership.
Insight Timer is slightly different than the other two apps because it offers a platform for meditation teachers around the world to submit their meditation classes or courses.
You can access all of the app's guided meditations for free, along with a meditation timer that lets you customize everything from the background music to the intervals of traditional Tibetan bells.
Premium membership is available for $9.99 per month or $59.99 per year, and it gives you access to multi-day meditation courses and other perks like the ability to download meditations.
It's hard to know which platform will resonate with you, which is why we recommend taking advantage of their free trials before committing to a membership.
The Bottom Line
Calm is a meditation app with a robust offering of content related to mindfulness. It's an excellent resource for beginners and meditation enthusiasts alike, and we think almost everyone can benefit from trying out Calm.
However, we think there's little to differentiate it from other popular meditation apps.
If you're looking for a meditation app, Calm should absolutely be on your shortlist. Take advantage of that free trial to see whether it resonates with you before committing to more expensive membership.
Customer Reviews