Headspace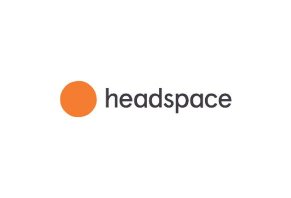 Headspace is a meditation app designed to help you develop a consistent mindfulness practice so that you lower your stress levels, improve your focus, and experience mental benefits.
Headspace Review: Does It Really Work?
What Is Headspace?
Headspace is an app that promises to help you relieve stress, improve your focus, and fall asleep faster through the power of meditation.
Designed for both beginners and meditation enthusiasts, Headspace claims to help you develop a long-term meditation habit in only a few minutes a day, anywhere you have an internet connection.
Founded in 2010, Headspace now has close to 50 million members across 190 countries and is considered a global leader in online meditation content.
Andy Puddicombe, a co-founder of Headspace, skipped out of college early and spent 10 years training and serving as a Buddhist monk. He returned to the UK after his time at a Tibetan monastery and resolved to bring the benefits of meditation to a mainstream audience.
He joined forces with advertising professional Rich Pierson in 2010 to create an events company called Headspace that that walked participants through the process of meditating. They received such positive responses from participants that they explored how to bring meditation to a broader audience.
Today, Headspace is available as a free app, though the majority of features available through a paid subscription. But is it worth it? Will Headspace successfully teach you how to meditate and maintain the habit over time? We'll look at the details to help you decide.
How Does Headspace Work?
The point of meditation, as Headspace defines it, shouldn't be to focus on becoming a new or better person.
Rather, the goal is to temporarily shift your awareness internally so that you get a better sense of your own perspective. Instead of striving to shut down your thoughts and feelings, the point of meditation is to learn to witness them without judgment.
In the company's view, learning to meditate is the same as mastering any skill. It takes time and repetition to build up the muscle memory for meditation, and the process is easier with a teacher to guide the process. Headspace is designed to give you the virtual support you need to find the value of meditating, so you build consistent habits for life.
At the time of writing, the Headspace app offered hundreds of meditation sessions, sorted into themes like stress, sleep, focus, and anxiety. The app also includes "SOS" exercises for when you need to bring your stress level down fast.
Once you sign up for Headspace by providing your name and email address, the app requests further information to personalize the experience.
You'll specify what brought you to the app from options such as "work and productivity," "personal growth," "stress and anxiety," "falling asleep" and more. From there, the app will recommend a series of meditations for you to start with.
All Headspace meditation sessions are narrated by Puddicombe, who has a British accent. Interspersed between the lessons of each course are animated tutorials which are meant to highlight basic meditation principles through metaphors.
For example, the app compares the process of letting your thoughts go while meditating to sitting next to a busy highway and watching the cars drive by without engaging with any of them.
Rather than trying to force yourself to block out your thoughts (the cars) you can acknowledge they exist without engaging with them.
About Sleep by Headspace
The app offers a premier service called Sleep by Headspace, too. Designed to give you a soothing evening experience, this series provides sleep sounds, guided meditations, and "sleepcasts," which is audio content designed to create the right environment for restful sleep.
Sleepcasts range from 45 to 55 minutes and tend to begin with a "wind down" meditation exercise before a narrated tour of a variety of sleep-inducing landscapes, including a laundromat, night bazaar, island beach, and more.
Each sleepcast is remixed daily so that they will be slightly different each time you listen.
Sleep by Headspace is only available for premium subscribers on the app (more on that in the next section).
To utilize these features, you need to select the "sleep" function in the bottom right of the app screen.
How Much Does Headspace Cost?
You can download and use the Headspace app for free from the Android or Apple app store. This gives you access to beginner classes and three free sessions of meditation.
To unlock the app's full features, you need to pay for a premium membership. At the time of writing this cost $12.99 per month for a month-to-month subscription, or $7.93 per month for an annual subscription ($95.88 for the year).
It's also possible to pay for a two-year subscription ($167.67) or for lifetime access ($399.99).
If you have problems with billing or need more information, you can reach the company at help@headspace.com or through the website's live chat feature. This connects you directly with the company support team for quick help.
We also learned that Headspace has partnerships with more than 350 companies that offer the app to employees as a wellness benefit.
The app has also joined forces with Nike to provide Audio Guided Runs on the Nike Run Club app as well as delivering meditations through Amazon Alexa, Google Assistant, and the in-flight entertainment options for several airlines.
Looking at the Science: Does Headspace Work?
Though meditation has been a mental health strategy for millennia, it's recently gained traction in the scientific community for its purported health benefits. There's a growing body of scientific research showing that meditation offers real benefits for combating stress, anxiety, depression, sleep problems, eating disorders, and even relationship challenges.
According to Catherine Tingey, a wellness practitioner in Los Angeles who is trained in multiple types of meditation, there are powerful mental benefits from a meditation habit.
"Meditation increases brain volume," she says. "This process - called gyrification - may increase the brain's ability to process information…it also reduces in the 'me-centered' area of the brain and increases empathy."
You might start feeling the benefits of meditating like a better mood, less stress, and even lower blood pressure after a single session, and consistent practice can noticeably change the shape of your brain after eight weeks.
Will you get the full benefits of meditation from using an app? The research is optimistic you will.
According to a study by Preventative Medicine Reports, preventative online mindfulness interventions (like Headspace) can lead to stress reduction and increased mindfulness, especially for busy people who struggle to make time for face-to-face interventions.
Headspace itself makes bold claims about the benefits of using it for meditation. According to the app's published pilot study, using Headspace can reduce stress in ten days and boost your happiness by 16%.
Meditating with Headspace daily for four weeks is linked with improvements in focus by up to 14% as well, and a series of studies with university students showed that three weeks of meditation resulted in 23% more compassionate behavior and 57% less aggression, and four weeks resulted in 14% increased focus.
At the time of writing, the app's research team is in the process of investigating its impact on quitting smoking and recovering from chronic disease.
While the research on meditation's benefits is far from finished, what seems to be clear is that there are few, if any, drawbacks from developing a practice. "The only way to fail at meditation is not to do it," says Tingey. "I love Headspace. I wholly recommend meditation apps to many beginners and advanced meditators alike."
A Look at Headspace User Reviews
There are a number of reviews available online about the purported benefits of Headspace, so we looked closer at a variety of sources to see what people think of the program.
A report from Valentina Palladino at Arstechnica shows she believes the app can turn meditation skeptics into daily practitioners.
After trying the 10-day beginner's course, Palladino signed up for premium and followed guided meditations almost every weekday.
She believes the routine helps her mornings go more smoothly, and leaves her feeling lighter and more grounded. However, she thinks the app is expensive and too limited in the free version to be worth it unless users are willing to upgrade.
Trustpilot ranks Headspace at three stars out of five after more than 200 reviews. Many positive comments included details about appreciating the range of meditation types and session length and the gorgeous app interface.
A few people reported that they wished there were instructors beyond Puddicombe and that they wanted an option to meditate with just ambient music rather than with a guided session.
Others also commented that they wished the app offered more guidance for the meditation process for beginners, including instructions about when to breathe throughout the entire session rather than the first few minutes.
But overall, most reviews we looked at came from people who were enthusiastic about the app and loved that it helped them learn to meditate and make it a daily part of their lives.
The Bottom Line: Should You Sign Up for Headspace?
Now that we've looked through the facts, what's our summary for Headspace? The research shows that a daily meditation habit can enhance your health and quality of life in proven ways, and many people have found Headspace to be their ticket to developing the daily practice.
However, that's not to say this service is for everyone. First, Headspace is one of the most expensive meditation apps on the market. There are plenty of free alternatives available (Insight Timer is a popular option) that will still give you access to hundreds of guided meditations.
Some people may prefer Insight Timer to Headspace because it includes a variety of instructors and offers the option to meditate to just a timer and ambient music. However, the free version lacks access to the specialized courses that set Headspace apart.
It's also possible to learn to meditate on your own without an app. You might hone your practice better from reading books written by experts or attending live meditation sessions. Reading a book has a lower upfront cost than using Headspace or attending classes, though you'll lose some of the interaction and accountability that comes with these options. And while meditation classes are likely the best way to maximize the effectiveness of your practice, they might not be convenient in your area.
For these reasons, we think that Headspace makes a lot of sense for a specific demographic of a meditator.
If you're new to the concept, feeling a little skeptical, and want a straightforward way to get started with lots of guidance and relatable metaphors, Headspace may be your ticket to success. Just keep in mind that there are other available methods of meditating if you decide it's not right for you.