Headspace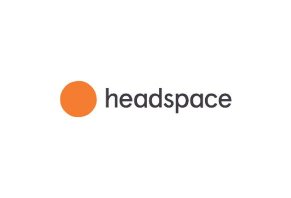 Summary
Headspace is a personal meditation app that promises to help you refocus, relieve anxiety, and get better sleep. While meditation has proven mental health benefits, the app's subscription model may stress you out.
Pros
Generous free trial offers
Wide variety of meditation and sleep content
Lots of content that's suitable for beginners
Cons
Lots of customer difficulties with the subscription model
Relatively limited in content compared to other apps
Extended free trial only available to some users
Headspace Review: A Detailed Look
Headspace is an app that allegedly helps relieve stress, improve your focus, and fall asleep faster through meditation.
Designed for both beginners and meditation enthusiasts, Headspace claims to help you develop a long-term meditation habit in a few minutes a day.
The app is designed to give you the virtual support you need to find the value of meditating, so you build consistent habits for life.
Headspace's goal is to temporarily shift your awareness internally so that you get a better sense of your own perspective. Instead of striving to shut down your thoughts and feelings, the point of meditation is to learn to witness them without judgment.
This review looks at the app's features and evidence for its effectiveness, to help you determine if it is right for you.
Does Meditation with Headspace Work?
Though meditation has been a mental health strategy for millennia, it's recently gained traction in the scientific community.
There's a growing body of scientific research showing that meditation offers real benefits for combating stress, anxiety, depression, sleep problems, eating disorders, and even relationship challenges.
According to Catherine Tingey, a wellness practitioner in Los Angeles who is trained in multiple types of meditation, there are powerful mental benefits from a meditation habit.
"Meditation increases brain volume," she told us. "This process – called gyrification – may increase the brain's ability to process information…it also reduces in the 'me-centered' area of the brain and increases empathy."
You might start feeling the benefits of meditating like a better mood, less stress, and even lower blood pressure after a single session. Consistent practice can change the shape of your brain within eight weeks.
Will you get the full benefits of meditation from using an app? The research is optimistic.
According to a study by Preventative Medicine Reports, online mindfulness interventions (like Headspace) can lead to stress reduction and increased mindfulness, especially for busy people who struggle to make time for face-to-face interventions like traditional therapy.
Headspace itself makes bold claims about its benefits. According to the app's published pilot study, using Headspace can reduce stress in ten days and boost your happiness by 16%.
Likewise, meditating daily with Headspace for four weeks is linked with improvements in focus of up to 14%, and a series of studies with university students showed that three weeks of meditation resulted in 23% more compassionate behavior and 57% less aggression, and four weeks resulted in 14% increased focus.
While the research on meditation's benefits is far from finished, what seems to be clear is that there are few, if any, drawbacks from starting a practice. "The only way to fail at meditation is not to do it," says Tingey. "I love Headspace. I wholly recommend meditation apps to many beginners and advanced meditators alike."
My Experience with Headspace
I've dabbled with meditation in the past and didn't want to commit to Headspace's most basic classes, so I downloaded the full Basics 3 Class and worked through all ten classes.
Andy Puddicombe has a smooth, sonorous voice for narration. He begins each session by grounding you in the moment, bringing your attention first to your body and then your breath.
The class includes long periods of silence where participants are meant to turn their focus inwards with instructions on when to open or close your eyes, focus on outside stimulus, or let go of all your thoughts.
I appreciated that each class in the lessons offered a range of times from 10 to 20 minutes. This gave me the flexibility to fit in each session even when I felt short on time, and it reduced some of my reluctance to get started.
One annoyance is that you can't view future sessions until you complete the previous ones. Multiple times, I stopped a meditation session a minute before the end and then couldn't move on to the next one until I replayed it.
Overall, as a moderately-experienced meditator, I found these sessions to be a great resource. Succinct and stripped of unnecessary music or dialogue, they offered a welcome break in the day and a reminder to refocus on myself.
While my preferred meditation app, Insight Timer, offers more classes and a greater variety of guides and styles, I found that I looked forward to my Headspace sessions because I always knew what to expect.
Each class was consistently high quality and helped me to get into the meditation mindset within minutes without distraction.
Sleep by Headspace
The app also offers a premier service called Sleep by Headspace. Designed to give you a soothing evening experience, this series provides sleep sounds, guided meditations, and "sleepcasts," of audio content designed to create the right environment for restful sleep.
Sleepcasts range from 45 to 55 minutes and tend to begin with a "wind-down" meditation exercise before a narrated tour of a variety of sleep-inducing landscapes, including a laundromat, night bazaar, island beach, and more.
Each sleepcast is remixed daily so that they will be slightly different each time you listen.
Analysis of User Reviews
Below are key takeaways from user reviews across the web:
Compliments:
An excellent way to improve relaxation while at home
High-quality meditation classes that are appropriate for all levels
Helped users get back in touch with their emotions
Sleepcasts were effective against insomnia
Complaints:
Auto-renewal policy surprised some subscribers
Many users were unexpectedly upgraded to the highest membership tier
"Free trial" offer requires committing to an auto-renewing subscription
Pricing, Free Trial, and Return Policy
Headspace has two subscription plans:
Annual: $69.99 per year ($5.83/month) – includes a two-week free trial
Month-to-month: $12.99 per month – includes a one-week free trial
You must cancel either plan before the next billing cycle begins. Your plan will remain active until the billing cycle expires, and you cannot get refunded for any unused portion.
Headspace is currently offering a one-year free trial offer to anyone who is unemployed. Headspace is also offering promotional deals for healthcare professionals and educators.
Headspace vs. Calm
| | Headspace | Calm |
| --- | --- | --- |
| Cost Per Month | $69.99/yr. or $12.99/mo., 7–14-day free trial offer | $69.99/yr. or $399/lifetime access, 7-day free trial offer |
| Is Any Content Available Free? | Yes, intro sessions and content for anxiety due to COVID19 | Yes, intro sessions and the beginning classes of multiple courses |
| Types of Meditation | Guided and unguided meditations focused on anxiety, mindfulness, stress release, better performance, etc., most narrated by Puddicombe | Follow guided meditations or music, take masterclasses on different focuses from social media addiction to discovering happiness, follow movement-oriented classes |
| Sleep Content | Features sleepcasts stories, sleep music, soundscapes, guided exercises for falling back asleep, etc | Calming stories designed to help you wind down |
In many ways, Calm and Headspace offer similar services. Both are priced the same for a year's subscription and include a continuously expanding variety of meditation content.
One difference between the two is the quality and range of content on Headspace related to sleep.
This app's Sleepcasts are unique in the meditation world because they change slightly each night, which means you can listen to them continuously without them getting repetitive.
This could be an invaluable resource for anyone who struggles to sleep and wants to relax their mind before bed.
Another factor for consideration is that the majority of Headspace content is narrated by Puddicombe, while Calm utilizes a variety of meditation professionals.
This gives Headspace a consistent aesthetic and makes it possible to always know what to expect when you start a meditation class. Whether you find this to be a benefit or a drawback depends on what you think of his style.
Overall, either of these apps offers a way to meditate at home. Headspace seems slightly more beginner-friendly because of the greater focus on introductory courses, but we think either app can meet the needs of a variety of meditators.
The Bottom Line
The Headspace app offers a comprehensive education on the benefits of meditation, the best way to establish your practice, and resources to help you relieve your stress and get better sleep.
Research demonstrates that a daily meditation habit can enhance your health and quality of life in proven ways, and many people have found Headspace to be their ticket to developing the daily practice.
However, that's not to say this service is for everyone. First, Headspace is one of the more expensive meditation apps on the market.
There are plenty of free alternatives available (Insight Timer is a popular option) that give you access to hundreds of guided meditations. However, many lack the high production quality that sets Headspace apart.
Learning to meditate is the same as mastering any skill. It takes time and repetition to build up the muscle memory for meditation, and the process is easier with a teacher to guide the process.
Overall, Headspace should be effective for your meditation exercises.
Customer Reviews
Posted on Feb 1, 2022
Money sink
Yes, as the reviewer implies, the cost is what turns me off. The Healthy Minds app is a much better alternative, free and accepting donations, from scientists that actually study meditation instead of simply proclaiming then marketing.
Length of Use: Less than 3 months
Bottom Line: No, I would not recommend this to a friend
Pros and Cons
No "pros" were specified in this review
Cost - endless, expensive subscription
Our Promise to You
In order to safeguard you and ensure helpfulness and relevance, our compliance team manually assess every customer review before it goes live.
We have a zero-tolerance policy for fake reviews, and companies cannot control or alter any reviews at any time.