FabFitFun
This company has claimed this profile, is getting alerted on any new customer reviews entering this page, and may engage in dialogue with its customers to address their matters.

Companies cannot pay money or provide goods in order to remove or alter customer reviews.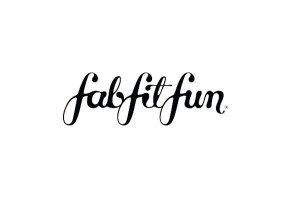 Summary
FabFitFun is a seasonal subscription service that gives you $200 worth of full-sized beauty and lifestyle products for $50 per box.
FabFitFun Review: Is It Worth It?
FabFitFun is a quarterly subscription box that delivers full-size beauty, fashion, and lifestyle accessories to your home.
Subscription box services like FabFitFun have grown in popularity over the past few years. These boxes arrive at your home usually on a monthly, seasonally, or bi-annual basis.
The company often chooses what goes in the box, which is a good way to try new products you wouldn't otherwise purchase.
In this review, we'll explore how FabFitFun differs from other subscription companies, share, what you might receive in your box, and assess customer reviews to help you determine whether this service makes sense.
What Makes FabFitFun Different from Other Subscription Brands?
FabFitFun offers subscribers an eclectic mix of beauty, fashion, and fitness products. Boxes are sent out every three months. That's different than many of the brand's competitors, as others usually ship their boxes monthly or bi-monthly.
Here's what the company claims make their subscription box service stand out:
FabFitFun items are always full-size. Unlike other subscription box services that send boxes of trial-size items, FabFitFun sends you regular-sized products, from makeup palettes to shampoo and conditioner sets, and more.

Boxes claim to be worth at least $200. FabFitFun states that the total value of every box is at least $200 worth of products and items — which means they're worth four times what they cost members. Plus, they claim that all the brands picked to be included are top-rated by consumers.

Boxes may be curated for the season. For example, past fall boxes have included a plaid scarf.

Instructions are included. Each FabFitFun delivery comes with a mini-magazine that explains the contents in detail, from application tips to different ways to wear your new scarf.
What Will You Get in a FabFitFun Box?
FabFitFun will select items in your box and allow you to choose one item from five "customization" groups.
Here is an example of the items FabFitFun chose for a fall box along with customizations:
Harper + Ari Exfoliating Sugar Cubes ($16 value)
Aveda Damage Remedy Daily Hair Repair ($36 value)
Human+ Kind Body Souffle ($15 value)
Customization 1: Choose one item from the following products (or keep it a surprise and let FabFitFun choose for you):
Plush Ultra Soft Plaid Scarf ($75 value)
Amika Strand Perfect Ceramic Styler ($80 value)
Anthropologie Travel Yoga Mat ($50 value)
Customization 2: Choose one item from the following products:
The Kut from The Kloth Slim Striped Wallet ($60 value)
Twine Cheese Board and Plate ($29 value)
Kate Spade New York Lunch Tote ($30 value)
Nassif MD Detox Pads ($38 value)
Customization 3: Choose one item from the following products:
BaubleBar Ear Crawlers ($13 value)
The Better Skin Co. Better Skin Lava Magik ($28 value)
Cosmedix Pure C Vitamin C Mixing Crystals ($32 value)
Customization 4: Choose one item. (Choice only available for annual subscribers. FabFitFun will choose for all other members.)
Epare Dual Salt and Pepper Mill ($16 value)
Afterspa Hair Towel Wrap ($8 value)
treStiQue Mini Eye Essentials ($15 value)
Skinvolve Body Boost Gel ($24 value)
Customization 5: Choose one item. (Choice only available for annual subscribers. FabFitFin will choose for all other members.)
Aromatherapy Associates Deep Relax Roller Ball ($31 value)
Wander Beauty Baggage Claim Gold Eye Mask (six-pack) ($32 value)
Skin&CO Roma Truffle Therapy Face Toner ($27 value)
In this example, you'll receive eight items, and your box's value will range from $194 to $295, far exceeding the price you paid (more on that in a moment).
Ordering Deadlines, Pricing, and Shipping
FabFitFun's subscription billing dates are as follows:
| Box | Billing Date (Estimated) | Shipping Date |
| --- | --- | --- |
| Winter Box | November | December |
| Spring Box | February | March |
| Summer Box | May | June |
| Fall Box | August | September |
FabFitFun offers two ways to order: $49.99 per box or $179.99 for the year. Paying $179.99 up-front for the year means you save $4.99 per box over the $49.99 per-box price.
Purchasing this annual membership will automatically make you a Select Member, which means you qualify for early shipping, early access to customization and extra customization options, seasonal add-ons, and exclusive sales.
Note that, even when purchasing a single box, FabFitFun members agree to ongoing, seasonal billing. This means that you will be charged an additional $49.99 every three months before another box is sent out.
If you want to cancel your membership, you will need to email FabFitFun at vip@fabfitfun.com and then follow the instructions they send you in response. You can also cancel through your online member account or by calling the customer concierge at (855) 313-6297.
You will need to cancel before the next scheduled billing date to avoid receiving the upcoming season's box.
FabFitFun also offers "Add-ons." These are individual products that are either editor's favorites or new items in stock that you can add to your shipment individually.
They're available at a discount from normal store prices and can be added on at any time before your box has shipped.
Shipping of FabFitFun subscriptions is always free for members in the continental US. Those in Canada, Alaska, and Hawaii should expect to pay $8 a box.
Return Policy
FabFitFun purchases are final and nonrefundable. The company does not accept returns of boxes, individual items within boxes, add-ons, or additional box purchases.
Any returns that are sent back will not be eligible for a refund unless the company chooses to make exceptions at their sole discretion.
If your FabFitFun delivery is damaged, missing an item, or is lost, you should notify customer service within two weeks of the delivery date specified on your confirmation email.
You also have the option of returning individual items in the box, per FabFitFun's terms and conditions.
Analysis of Customer Reviews and Complaints
FabFitFun has tons of glowing online reviews on Instagram and personal blogs. However, most of these reviews seem to be from affiliate sponsors, meaning posters may have received their box for free or been paid for their opinions.
HighYa reviewers offer a less positive perspective, as FabFitFun averages 1.7 stars after 25 reviews.
Some of the most common complaints concerned customer service. Reviewers wrote that FabFitFun seemed uncaring about their problems and were slow to fix issues, especially regarding boxes getting delivered to the wrong addresses.
Others wrote that they struggled to cancel their subscription and were still billed for it several months after.
A few people had better experiences. Some reviewers wrote they found the subscriptions to be a great deal for trending products. They appreciated the exposure to brands that wouldn't otherwise be on their radar.
TrustPilot reviews of FabFitFun are similar, as the brand earns 2.5 stars after more than 150 reviews.
Many people cited the same concerns about customer service and difficulties canceling their subscription, and others wrote that they thought the available products had gone downhill over the past few years they had been members.
How Does FabFitFun Compare to Other Lifestyle Subscription Companies?
If you're looking to sign up for a regular subscription service to receive unique products you might not think to buy otherwise, two FabFitFun alternatives are CauseBox and Breo Box.
Cause Box's focus is to give you a seasonal supply of exclusive, ethically made products. Each box sells for $54.99 ($200 for an annual membership delivered four times a year), and the company states its value is more than $200.
Many of the brands featured in the box donate a portion of their profits to charities or employ artisans to create jobs in struggling communities.
The Fall 2019 Cause Box included the following products: recovery treatment oil, makeup brush collection, candle, travel wallet or felt leather board, duffle bag, drop necklace (total value: $324). Annual members can customize the color of their duffle bag and necklace.
Similar to FabFitFun, Breo Box is a seasonal subscription box that promises to give you five to eight luxury lifestyle goods. Most Breo Box goods are cutting edge, and they will purportedly have a total value of more than $225. You'll pay $159 per box, or $579 for an annual subscription (four boxes).
For example, a past winter Breo Box box contained a popcorn popper, fitness band, mortar and pestle, nutcracker and bowl, roll-up backgammon set, and heated ceramic mug, for a total retail value of $237.
Unlike FabFitFun, Breo Box doesn't let you exchange products. The box's products also tend to be more unisex than FabFitFun or Cause Box.
» Related: The Best Beauty Box Subscription Services for 2019
The Bottom Line: Should You Subscribe for FabFitFun?
When considering any subscription box service, it's important to remember that, even if the actual value of what's inside is more than you paid, there's a risk that they won't be valuable to you.
Subscription boxes like FabFitFun tend to be best for consumers who enjoy a little mystery and can afford it. If this describes you, you'll benefit from deep discounts on trending products, many of which are from up and coming brands.
Here are our thoughts on who would probably get the least value out of FabFitFun:
If you have your heart set on a few specific items for an upcoming season.
If you have product allergies or strong preferences, such as avoiding fragrance or parabens.
If you're on a budget.
If you have particular tastes or products and cosmetics regimens and don't like to explore other options.
While the box we shared was valued around $250 on average, it only cost subscribers $50. But, would you have spent $50 to procure the items you received? If not, it's better to buy what catches your eye separate from subscribing to FabFitFun.
Customer Reviews
Posted on May 9, 2018
Most definitely not a scam! I signed up last year.
I signed up three seasons ago and love this company. Never had a problem. In the community forum, there are a lot of people that have had good reports regarding the customer service.
I thought I mistakenly ordered an item, emailed them, and they responded the next day and the issue was resolved. They are also active on the forum and respond to questions and concerns.
They are definitely not a scam, otherwise, thousands of women would be all over it! They are a huge company catering to a lot of people in both the U.S. and Canada. So, no, not a scam!
Bottom Line: Yes, I would recommend this to a friend
Posted on Sep 12, 2018
Love it!
They are totally not a scam. I have received two boxes and they are great! One had an item that was broken but I emailed customer service with a picture of it and they are sending a replacement. I think people who are displeased are the ones who do not read the fine print. You get to choose some of the times and not others. If you buy an annual subscription, you get to choose more, but the choices are limited by the quantity, so you want to order quickly. Of course, everyone knows this, so it does cause their site to crash often on the first day you can order the new box. This is something they do need to fix.
Even with that small problem, I love the box! There will always be some things in it you don't want but you the value of what you get is so high that it's worth it. If you want to know what's in the box beforehand, check out mysubscriptionaddiction.com, they post there. Also, the first box you order will be the editor's box, which is slightly different than the other boxes.
Bottom Line: Yes, I would recommend this to a friend
Posted on Feb 16, 2019
Love FabFitFun
I'm thrilled every time I receive my box. You definitely get bang for your buck. Fantastic quality, full sizes and the add-on option is incredible. I have tried several products that I would have never considered at regular pricing and found that they are worth purchasing regularly.
Bottom Line: Yes, I would recommend this to a friend
Posted on Jul 1, 2019
Single Boxes are a great value!
I am a skincare, fitness and gadget junkie and love trying new things from quality companies. I do a couple of beauty box subscriptions that aren't expensive and if I get one or two things I can use I am excited. The rest I give away. When a friend first told me about FabFitFun in late Spring 2018 and gave me a discount code I checked it out. They were taking orders for the Summer 2018 box. I looked at all the offerings for the box and went to each individual product website to looked at reviews and pricing and determined $39.99 for $400 worth of quality products was worth it. I signed up for the Summer box in mid-May and heard nothing for a month and then went to the website and realized the boxes would ship June 1 or 15.
I finally got mine in late June and was disappointed that the main item I wanted, a $55 beach towel, was not included. They had substituted a $50 train case that was lovely but I wanted the towel. I sent an email and someone responded a couple of hours later and said I had not selected the towel but she would be happy to send it to me. I offered to send the train case back but she said that wasn't necessary. The total value of my box was almost $500. I didn't end up using everything myself but most every product was worth $35-$89. I used the extra items as stocking stuffers at the holiday. I considered subscribing for the year but after looking at the Fall and Winter boxes from past seasons I determined they were not as big a bang for your buck, most valued at $200-$250 and didn't contain things I would use.
I got the Summer 2019 box and they let me use a coupon again so I got it for $39.99. I ordered in early June and it shipped within a week and it arrived a day earlier than expected. I received all of my first choices and the other standard items were wonderful too. I calculated the value at $416. I can't say enough good things about the quality of the contents of both Summer boxes. These boxes are developed for women by women with products from women-owned entrepreneurial companies. Many are trying to get the world out about their brands so that's how you get merchandise for 85- 90% off retail. Because Spring and Summer are the seasons of renewal and vacation I think they really go all out on these boxes.
To anyone who wants to treat themselves or another woman (young or old) in their life, these boxes are a fun option but I would definitely research the contents of the box and print your selections just in case there is a mix-up. I think a subscription sets you up for disappointment once you start with a great box. Just check out the boxes each season. I haven't done add-ons, there were a couple of cute things I did not select and would have purchased if available at a good price. Your box includes a magazine describing the products and brands and they give you coupon codes to all of the brands and you can purchase items you didn't select or more of what you did at 15-30% off retail. Some items are actually marked down and with the extra discount, you can get a good deal. I recommend paying with a credit card like Amex or another bank who will advocate on your behalf and refund your money if your delivery doesn't arrive.
Bottom Line: Yes, I would recommend this to a friend
Posted on Nov 15, 2018
Not all it's cracked up to be
I've been an annual subscriber for a year now - and I have a few comments on this company. I loved the fact that I could get full-sized products to try out and I've found a few items to incorporate into my daily routine. However, I've noticed a few issues - each seasonal box gets smaller and smaller, each box has 2-3 items I'll never use, I find the products are becoming less valuable, and the customer service at the company is horrible.
An example of declining value, I received a Vince Caputo tote, which was totally poorly made.
An example of canceling the service - the subscription is automatically paid without notice, so if you don't want the service any longer, you better cancel on an off month or you'll have trouble.
Bottom Line: No, I would not recommend this to a friend
Posted on Jan 22, 2019
2 and 1/2 months and no shipment
I have a standard annual subscription. The first couple of boxes came with no problem, and the items are ok quality. I had gotten a make-up bag where the zipper broke on the first use. I didn't attempt to try to get a replacement. It's kind of fun to get the box in the mail. They are like a present to yourself.
However, I would not recommend trying to do anything non-standard. They don't have systems in place for extra/odd orders. They want you to order extras, they make that very easy. I made the mistake of ordering an additional add-on box to send to my daughter. I also ordered some add-ons for myself. After 2 and 1/2 months of chats and phone calls with them, I still don't have my own box or my add-ons. After about three attempts I did finally get a box shipped to my daughter.
I had to really insist on getting my money back. They said they don't normally issue refunds. They just keep saying the box shipment is expedited and they are "making sure" it ships to me right away. And then it doesn't. Finally today they said they are refunding my money. Although I have yet to receive the email confirming that. If you can't ship me a product in 2 and 1/2 months, I deserve my money back. They acted like they were doing me a favor.
Bottom Line: No, I would not recommend this to a friend
Posted on Dec 7, 2017
Bad site
They charged me for add-on items that I didn't order. They wouldn't give me credit or even resolve the issue. Terrible customer service. I asked to be credited $76 they overcharged me. This site is a scam.
Bottom Line: No, I would not recommend this to a friend
Posted on Mar 12, 2018
Horrible customer service
I attempted to order the Editor's Box, and the coupon code was not working. I contact customer service and they gave me a (supposed) correct code. Well, it was the wrong code, and even though they originally charged me for the Editor's Box, they then credited me $20 and ordered me a Starter Box - all of this without communication.
When I received my box it had a card for the Editor's Box saying everything that was in it, which was incorrect since they sent me the Starter box. I would never have chosen to order the Starter box.
When I contacted customer service, she was all over the place quoting me incorrect dates, etc. I asked for her to have a supervisor to call me and a "supervisor" showed up on the chat. They said they were all out of Editor's Boxes and would send me a Spring Box. I assumed it would be at no charge, but they charged me the full amount, and it showed up in my bank account this morning. I will be canceling as soon as I receive my box.
Don't trust the customer service. They don't know what they are doing!
Bottom Line: No, I would not recommend this to a friend
Posted on May 13, 2018
FabFitFun can't even keep their sight up!
When you go to log on to their website to buy add-ons and customize your box, the sight always crashes. You can't get customer service to pick up the phone or call you back. Facebook messages are generic and say the same thing to everybody. When you pay for a year, and you can't get the items you want because their site is down, you are left with crap to pick from. It's not acceptable. I have been disappointed by my choices and lack of customer service.
Bottom Line: No, I would not recommend this to a friend
Posted on Jun 1, 2018
Scam? Maybe. False advertising? Definitely. Beware of sign up process.
Beware of the sign-up process. If you go to get more info on these boxes, it shows you this overflowing box of goodies, but to learn more you need to start the sign up process, and at each step you are told you will have the opportunity to see more details about the box, and also get the option to make some selections. This NEVER happened! My card was charged, and you can bet your bottom dollar I'll not be receiving all the goodies in the one and only picture it shows you.
If you go to your account it will tell you that you can cancel FUTURE shipments, but not this one. In the enticing picture of the overflowing box, which appears to be 18" x 12," there are two types of sunscreen, two palettes of eyeshadows, and all kinds of stuff, but Chat told me you'd get 7 to 8 items, not the overflowing box shown. So why show this fake box?
Also, when I asked her where the info was on their website, about what was REALLY in the box, she said they published teasers on Twitter, and that's all you get. Info is not on their website. That you can log in when the box has shipped to see what you will be receiving, what good is that?
Bottom Line: No, I would not recommend this to a friend
Posted on Jun 6, 2018
Coupons codes misleading
I ordered what I thought was the summer box but to my surprise, it was a starter box of products from past boxes. I was charged on May 21st and also charged for the summer box, which is what I thought I was getting originally and the box just shipped. In the interim, there was an exchange of 15 emails and it took two weeks of emailing back and forth with erroneous information on several of the emails. At one point they said sorry we could not CATER to your request, the nerve, poor customer service, out of courtesy for the misleading info they should have sent me the summer box as part of good faith customer service. I canceled and will not order again. This CSR should have gotten a supervisor involved but failed so they lost a customer.
Bottom Line: No, I would not recommend this to a friend
Our Promise to You
In order to safeguard you and ensure helpfulness and relevance, our compliance team manually assess every customer review before it goes live.
We have a zero-tolerance policy for fake reviews, and companies cannot control or alter any reviews at any time.