FabFitFun
Claimed This company has claimed this profile, is getting alerted on any new customer reviews entering this page, and may engage in dialogue with its customers to address their matters.

Companies cannot pay money or provide goods in order to remove or alter customer reviews.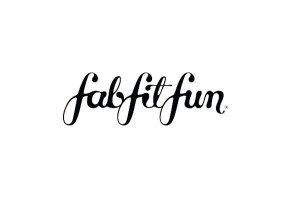 FabFitFun is a seasonal subscription service that gives you $200 worth of full-sized beauty and lifestyle products for $50 per box.
---
BUYER BEWARE!

By Laurie L.

,

Tampa, FL

,

Nov 21, 2019
Verified Reviewer

Overall Experience:

If I could give this company less than one star I would. I gave this as a Christmas gift to a family member and we are totally disappointed. The products have not been as described and disappointing, to say the least.

Of course, it is auto-billed for the next year without any advance notice. I went to cancel the subscription (within a week of the renewal charge) and after a long wait period and confirmation of when the reimbursement would show up on my credit card. I was credited with...only 75% of the annual charge!

This company is unethical!

I'm suspicious of auto-renewals to begin with and this just confirms.

Bottom Line: No, I would not recommend this to a friend

---

Shady

By Courtney G.

,

California

,

Dec 20, 2019
Verified Reviewer

Overall Experience:

I find FabFitFun to be shady! For example, I referred a friend but she used another code so I didn't get the $15.00 referral bonus even though I was the one who told her all about it and customer service was less than helpful. Or the starter box was sent to my elderly mom before she got her "starter box" which they charge $10.00 for they charged her $49.99 for a full box and said she didn't cancel in time but she was still waiting on a starter box to see if she even liked it. I had a friend who I referred and she signed up for the annual superscription and they charged her the $49.99 plus the $199 subscription fee. The whole billing process is such a joke. I will never refer a person to them again nor will I renew my subscription.

Bottom Line: No, I would not recommend this to a friend

---

Beware of Gift Codes!

By Kerri N.

,

Raritan, NJ

,

Jan 11, 2020
Verified Reviewer

Overall Experience:

I was excited to try this service and received a $200 gift code for Xmas. A 1-year subscription was $179.99. When trying to use the code online, I was asked to enter credit card information. I didn't want to enter my credit card since I had more than enough gift money to cover the year but was unable to process the transaction without it. So I called the customer service line. They would not allow me to use the $200 without taking my credit card info. They said that if I wanted, I could give them the info, and then cancel immediately, but I HAD to give it to them in order to cash in on the gift code. DOES THIS MAKE ANY SENSE? Why should I have to give my credit card information for something that is already fully paid for? They stated it is a subscription service and they need to be able to charge when the gift card runs out. I say you just stop sending product when the gift card runs out! I asked to speak to a manager and they gave me the runaround saying they were all busy, they would say the same thing, they are on the other line, etc. etc., and then when I persisted, suddenly they had all left for the day but they would "call me back." I would NOT recommend this service to anyone. I'm actually going to call my friend and have her call and cancel the gift card and get her money back. I tried to do that on the phone too but they needed her credit card number also...as if I would have her credit card number. Terrible company and terrible experience.

Bottom Line: No, I would not recommend this to a friend

---

Scam

By Alice S.

,

Kentucky

,

Mar 7, 2020
Verified Reviewer

Overall Experience:

This place is a scam. I could not believe when I received a box, the items looked USED. Some of the lotions had the seal broken and nicely "patted down". The stuff was crap. And when I tried to cancel and get a refund, the rude people at the impossible-to-get-ahold-of customer service told me they do NOT GIVE refunds. Do not use this company for your beauty box.

Bottom Line: No, I would not recommend this to a friend

---

Advertisement

---

Absolute scammers!

By Glenn S.

,

Toronto, Ontario, Canada

,

Mar 31, 2020
Verified Reviewer

Overall Experience:

Wife subscribed around August 2019. I read reviews and told her to cancel the subscription, which she did in October 2019. I have an email from the company confirming and saying there would be no further charges. Lo and behold, March 2020 there is a charge to credit card for almost CDN $100! I log into wife's account status is marked "Seasonal: Active." We deleted ALL of her account info last year and the fields were still blank, including credit card info, and yet the last four digits of the card still appeared above the box. You can edit all you want but edits do not show up. I contacted the company and was told "...I can see here that your subscription has been reactivated on March 23rd, 10:26 AM PDT. Once a purchase is made it is considered final and non-refundable." Another email told us that a package was on the way and that the company was not set up for returns - hahaha! Was offered a 50% refund if we kept the box, or send it back for a full refund (wait - you aren't set up for returns, right?). Will likely end up having to keep the box since I don't trust them to refund in full if we send back. I will THEN have to get new credit cards issued since I KNOW this will not be the last time they try this stunt. BTW the company is "based" in the USA but emails come from the Philippines.

Bottom Line: No, I would not recommend this to a friend

---

Not all it's cracked up to be

By Catherine H.

,

Springfield, MO

,

Nov 15, 2018
Verified Reviewer

Overall Experience:

I've been an annual subscriber for a year now - and I have a few comments on this company. I loved the fact that I could get full-sized products to try out and I've found a few items to incorporate into my daily routine. However, I've noticed a few issues - each seasonal box gets smaller and smaller, each box has 2-3 items I'll never use, I find the products are becoming less valuable, and the customer service at the company is horrible.

An example of declining value, I received a Vince Caputo tote, which was totally poorly made.

An example of canceling the service - the subscription is automatically paid without notice, so if you don't want the service any longer, you better cancel on an off month or you'll have trouble.

Bottom Line: No, I would not recommend this to a friend

---

2 and 1/2 months and no shipment

By Noreen R.

,

Seattle, WA

,

Jan 22, 2019
Verified Reviewer

Overall Experience:

I have a standard annual subscription. The first couple of boxes came with no problem, and the items are ok quality. I had gotten a make-up bag where the zipper broke on the first use. I didn't attempt to try to get a replacement. It's kind of fun to get the box in the mail. They are like a present to yourself.

However, I would not recommend trying to do anything non-standard. They don't have systems in place for extra/odd orders. They want you to order extras, they make that very easy. I made the mistake of ordering an additional add-on box to send to my daughter. I also ordered some add-ons for myself. After 2 and 1/2 months of chats and phone calls with them, I still don't have my own box or my add-ons. After about three attempts I did finally get a box shipped to my daughter.

I had to really insist on getting my money back. They said they don't normally issue refunds. They just keep saying the box shipment is expedited and they are "making sure" it ships to me right away. And then it doesn't. Finally today they said they are refunding my money. Although I have yet to receive the email confirming that. If you can't ship me a product in 2 and 1/2 months, I deserve my money back. They acted like they were doing me a favor.

Bottom Line: No, I would not recommend this to a friend

---

Most definitely not a scam! I signed up last year.

By Lisa Moran

,

Lake Worth, FL

,

May 9, 2018
Verified Reviewer

Overall Experience:

I signed up three seasons ago and love this company. Never had a problem. In the community forum, there are a lot of people that have had good reports regarding the customer service.

I thought I mistakenly ordered an item, emailed them, and they responded the next day and the issue was resolved. They are also active on the forum and respond to questions and concerns.

They are definitely not a scam, otherwise, thousands of women would be all over it! They are a huge company catering to a lot of people in both the U.S. and Canada. So, no, not a scam!

Bottom Line: Yes, I would recommend this to a friend

---

Love it!

By Deb D.

,

Oregon

,

Sep 12, 2018
Verified Reviewer

Overall Experience:

They are totally not a scam. I have received two boxes and they are great! One had an item that was broken but I emailed customer service with a picture of it and they are sending a replacement. I think people who are displeased are the ones who do not read the fine print. You get to choose some of the times and not others. If you buy an annual subscription, you get to choose more, but the choices are limited by the quantity, so you want to order quickly. Of course, everyone knows this, so it does cause their site to crash often on the first day you can order the new box. This is something they do need to fix.

Even with that small problem, I love the box! There will always be some things in it you don't want but you the value of what you get is so high that it's worth it. If you want to know what's in the box beforehand, check out mysubscriptionaddiction.com, they post there. Also, the first box you order will be the editor's box, which is slightly different than the other boxes.

Bottom Line: Yes, I would recommend this to a friend

---

Love FabFitFun

By Brandy A.

,

North Carolina

,

Feb 16, 2019
Verified Reviewer

Overall Experience:

I'm thrilled every time I receive my box. You definitely get bang for your buck. Fantastic quality, full sizes and the add-on option is incredible. I have tried several products that I would have never considered at regular pricing and found that they are worth purchasing regularly.

Bottom Line: Yes, I would recommend this to a friend

---

Single Boxes are a great value!

By Hanna R.

,

Atlanta, GA

,

Jul 1, 2019
Verified Reviewer

Overall Experience:

I am a skincare, fitness and gadget junkie and love trying new things from quality companies. I do a couple of beauty box subscriptions that aren't expensive and if I get one or two things I can use I am excited. The rest I give away. When a friend first told me about FabFitFun in late Spring 2018 and gave me a discount code I checked it out. They were taking orders for the Summer 2018 box. I looked at all the offerings for the box and went to each individual product website to looked at reviews and pricing and determined $39.99 for $400 worth of quality products was worth it. I signed up for the Summer box in mid-May and heard nothing for a month and then went to the website and realized the boxes would ship June 1 or 15.

I finally got mine in late June and was disappointed that the main item I wanted, a $55 beach towel, was not included. They had substituted a $50 train case that was lovely but I wanted the towel. I sent an email and someone responded a couple of hours later and said I had not selected the towel but she would be happy to send it to me. I offered to send the train case back but she said that wasn't necessary. The total value of my box was almost $500. I didn't end up using everything myself but most every product was worth $35-$89. I used the extra items as stocking stuffers at the holiday. I considered subscribing for the year but after looking at the Fall and Winter boxes from past seasons I determined they were not as big a bang for your buck, most valued at $200-$250 and didn't contain things I would use.

I got the Summer 2019 box and they let me use a coupon again so I got it for $39.99. I ordered in early June and it shipped within a week and it arrived a day earlier than expected. I received all of my first choices and the other standard items were wonderful too. I calculated the value at $416. I can't say enough good things about the quality of the contents of both Summer boxes. These boxes are developed for women by women with products from women-owned entrepreneurial companies. Many are trying to get the world out about their brands so that's how you get merchandise for 85- 90% off retail. Because Spring and Summer are the seasons of renewal and vacation I think they really go all out on these boxes.

To anyone who wants to treat themselves or another woman (young or old) in their life, these boxes are a fun option but I would definitely research the contents of the box and print your selections just in case there is a mix-up. I think a subscription sets you up for disappointment once you start with a great box. Just check out the boxes each season. I haven't done add-ons, there were a couple of cute things I did not select and would have purchased if available at a good price. Your box includes a magazine describing the products and brands and they give you coupon codes to all of the brands and you can purchase items you didn't select or more of what you did at 15-30% off retail. Some items are actually marked down and with the extra discount, you can get a good deal. I recommend paying with a credit card like Amex or another bank who will advocate on your behalf and refund your money if your delivery doesn't arrive.

Bottom Line: Yes, I would recommend this to a friend

---