Goli Apple Cider Vinegar Gummies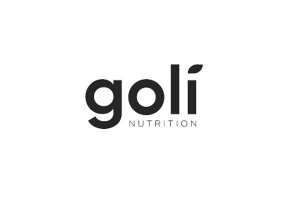 Goli Gummies are made with apple cider vinegar and claim to offer a range of health benefits, including weight loss, better digestion, and appetite suppression.
Goli Gummies Review: Does It Work or Is It Just a Fad?
Medically Reviewed by Anthony Dugarte, M.D., C.S.C.S
HighYa is supported by our readers. When you buy something through a link on this page, we may earn an affiliate commission. Learn more.
What Are Goli Apple Cider Vinegar Gummies?
Goli Gummies are chewable gummies that promise to give you the benefits of apple cider vinegar (ACV) without the bitter taste.
These gummies are designed to provide you with a quick boost of energy, quell your appetite, satisfy your sweet tooth, and more, all without making you deal with the discomfort of drinking vinegar.
The company claims that their gummies are made in a certified organic, allergen-free facility in the United States and that taking two gummies is equivalent to one apple cider vinegar shot.
Goli suggests you take two to six gummies each day, either at once or throughout the day. Morning is best if you want a boost of energy, or you can take them before or during a meal to curb your appetite. Those who want to aid digestion should take them after eating.
Ingredients and Scientific Support for Efficacy
The reported benefits of Goli Gummies are:
Supports digestion
Improves complexion
Aids in weight loss
Detoxifies your body
Reduces cholesterol
Boosts Energy
Lowers blood sugar
Improves immune system
Goli claims its gummies contain only natural, vegan-friendly ingredients. While the reported benefits of these gummies are thought to be related to the dose of apple cider vinegar they offer, Goli also includes other ingredients in supporting roles.
Apple Cider Vinegar – 500mg
You'll get 500 milligrams of ACV in each gummy, which is equivalent to two liquid teaspoons, or 10 milliliters.
If you take Goli Apple Cider Vinegar Gummies' recommended serving of gummies, you'll get 1,000 to 3,000 milligrams of ACV, which is equal to four to 12 teaspoons of liquid ACV. This falls within recommended daily dosages for potentially improving digestion and aiding weight loss.
As for the digestion, better complexion, detoxification, heart function, energy, and weight loss benefits the gummies are supposed to offer - health experts we consulted with are skeptical.
"The benefits of apple cider vinegar aren't that significant," Scott Baptie, a sports and physique nutritionist and director of Food for Fitness, told us. "ACV may moderately reduce the glycemic effect of food which can be beneficial for people specifically monitoring their blood sugar levels, but this seems to apply to most types of vinegar, not specifically apple cider."
Faisal Alshawa, a certified sports nutritionist, agrees.
"Apple cider vinegar may pose some benefits, but the evidence suggests it is not as magical as people claim it to be," he shared. "Apple cider's detoxing effect has no evidence, [nor does] its ability to regulate cholesterol levels."
One way that ACV might be effective is weight loss. Both 15ml and 30ml daily ingestion of ACV improved body weight, BMI, visceral fat area, waist circumference, and serum triglyceride levels when compared to placebo.
More recently, participants who took apple cider vinegar and followed a restricted-calorie diet experienced weight loss and a reduction in their appetite.
It's important to note that participants only experienced these benefits when they took apple cider vinegar while also changing their eating habits.
The experts we spoke with agreed that the compound might contribute to weight loss, but it won't directly cause it, and other lifestyle changes are more significant.
Organic Beet Root – 40mcg
Packed with fiber, vitamins, and minerals they contain, beets also help mask the flavor of apple cider.
Cancer-fighting properties have been demonstrated in animals, while raw beets may improve blood pressure and athletic performance in humans. A role in weight loss may be related to the fact that they are fiber and nutrient dense, while remaining low in calories.
Organic Pomegranate – 40mcg
Loaded with fiber, vitamins, and minerals, pomegranate is included to support the reported effects of apple cider vinegar.
Similar to beets, they may assist in blood pressure reduction, athletic performance, and fighting cancer.
Vitamin B9 –120mcg and Vitamin B12 – 1.2mcg
The B9 included in Goli is folic acid. It is converted to the active form of B9, vital for growth and development, in your liver. Deficiency is associated with birth defects, so supplementation is common.
B12 is vital for the support and development of red blood cells. It is challenging to obtain in plant-based nutrition, so supplementation is common.
B vitamins are thought to be effective in boosting energy, though support for this is limited.
Side Effects
We couldn't find any side effects associated with taking Goli Apple Cider Vinegar Gummies, and customer reviews didn't bring any to light either.
Intake of vinegar is generally safe – 90ml per day for 4-weeks did not cause side effects.
The situation is different if you are taking shots of apple cider vinegar instead. WebMD reports that the high acid content can harm your tooth enamel, irritate the esophagus, and upset your stomach.
Cost, Where to Buy, and Alternatives
At the time of writing, Goli gummies are sold online through the company website and several other retailers like Amazon.
You can choose to buy one ($19), three ($57), or five ($95) bottles at once, each of which contains 60 gummies. Shipping is free for all purchases.
Each time you place an order, Gole Gummies donates a six-month supply of Essential Vitamins through a 1-For-1 Grant partnership with the nonprofit Vitamin Angels.
If you don't love your purchase, Goli Apple Cider Vinegar Gummies honors a 30-day money-back guarantee, minus return shipping costs. Both opened and unopened bottles qualify. You can contact the brand's support team at hello@goli.com to start the return.
Amazon's pricing matches Goli's website, while they also offer other similar products. Two top-rated options come from BeLive and Mix RX.
You can purchase a one-month supply (60 gummies) of BeLive apple cider vinegar gummies for $13.99.
One key difference between them is that BeLive gummies aren't organic, and they contain ginger extract, which purportedly improves their antibiotic effects. Also, you need to take two gummies to get 500 milligrams of ACV, which is the amount found in one Goli gummy.
Mix RX gummies are sold as a two-pack (60 gummies per container) for $25. You'll get 500 milligrams of apple cider vinegar per gummy, which is the same as Goli.
While the brand contains ginger, it differs from the others because the gummies are made from gelatin rather than fruit pectin and are consequently unsuitable for vegans.
While these three brands seem relatively similar in price, keep in mind that BeLive gummies offer half the ACV per serving, so you might need to take twice as many for the same benefits.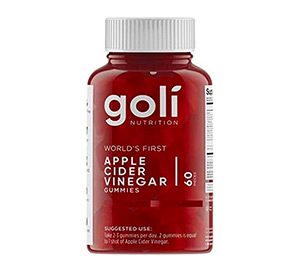 Buy Goli Gummies from Amazon:
Goli Gummies are sold on Amazon as a 1-pack (60-count), 3-pack (180-count), or 5-pack (300-count). Goli suggests you take two to six gummies each day.
Analysis of Customer Reviews and Complaints
Most Goli ACV Gummies reviews at the time of writing are on Amazon. There, the brand earned 4.6 stars after more than 700 reviews.
According to these glowing reviews, most Goli customers are happy with their purchase. Many reviewers wrote that they turned to the gummies after struggling to take regular apple cider vinegar shots and wanting an alternative.
We also noticed that numerous reviewers reported experiencing positive effects from taking Goli gummies. Some wrote that it calmed down their acid reflux symptoms and improved their chronic constipation. Others noted that they had substituted the gummies for probiotics with much success.
A few reviewers also shared they experienced external benefits, including less dry skin and rosacea. From a weight-loss perspective, fewer than 20 reviews mentioned this benefit, and most did so to report they didn't experience any.
Those who left negative reviews seemed to primarily have issues with the product's pricing and its effectiveness. Many wrote that they didn't notice any discernible difference from taking the gummies.
The Bottom Line: Are Goli Gummies Worth It?
As our research shows, apple cider vinegar is a trending health product that might be getting more attention than it deserves.
Bold claims are being made about ACV's benefits for total body health, but the scientific evidence is less robust.
And, as most of this existing research was conducted using the vinegar itself, it's even harder to make statements about the compound's effectiveness when contained within a gummy.
If you're already following a healthy diet, there's a chance taking Goli Apple Cider Vinegar Gummies can boost weight loss through reduced appetite and help you decrease body fat faster. However, the results may not justify the $19 per month spent on the gummies.
The overwhelmingly positive reviews for Goli gummies show that there's something users really like about this product. Consider trying it if you're intrigued by the benefits of apple cider vinegar but can't stomach the idea of taking it straight every day.
Try to keep your expectations realistic, though, as the experts and research we consulted remain skeptical.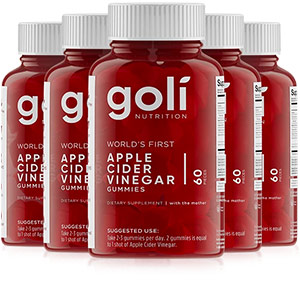 Buy from Goli Nutrition:
Goli Gummies are currently available at 5% off from Goli Nutrition. (Discount applied at checkout.) Shipping is free.
1 Month Supply: $18.05
3 Month Supply: $54.15
5 Month Supply: $84.55
Helped digestion, sweet cravings, and loss of belly fat

By Helen S.

,

Oak Lawn, IL

,

Mar 23, 2020
Verified Reviewer

Have been using for about 3 months and noticed belly bloating and fat has decreased. I usually take 2 at night and after eating carbs I take one. I have been losing a little weight without trying and find that my appetite has decreased and energy level is higher. I would recommend.

Bottom Line: Yes, I would recommend this to a friend

---

Holiday gummies

By Tete P.

,

Arvada, CO

,

Mar 12, 2020
Verified Reviewer

Been using for three weeks and just don't feel anything is happening? What is the expected outcome as after reading the reviews I would think I would notice weight loss or more energy from taking the gummies?

Bottom Line: No, I would not recommend this to a friend

---

Blood tests awesome

By Dianna E.

,

Arizona

,

Mar 6, 2020
Verified Reviewer

I had type 2 diabetes and high cholesterol. Also, my thyroid was low. I decided to try Goli Gummies a little over a month ago. They are very tasty to eat. I just had the flu and pneumonia. I subsequently had a series of blood tests. My doctor was amazed by my results...my A1C was 6.4, both good and bad cholesterol are remarkable. My thyroid is very good. All of my blood tests were super. I will be taking Goli Gummies from now on. Thank you so much.

Bottom Line: Yes, I would recommend this to a friend

---

Constipation

By D T.

,

Philadelphia, PA

,

Jan 29, 2020
Verified Reviewer

I have been using Goli and experience constipation. Should this be happening?

Do I need to stop? Help please.

Bottom Line: No, I would not recommend this to a friend

---

Advertisement

---

Disappointed

By Jennifer H.

,

Alberta, Canada

,

Jan 19, 2020
Verified Reviewer

I took Goli Gummies for 2 months. I have knee and shoulder inflammation soreness and the gummies didn't help with that at all. I did notice my nails and hair were stronger and shinier. I still had PMS bloating but because I'm pretty fit and healthy on the regular, I didn't notice any change with my digestive system. My sleep patterns did not change nor did my energy levels.

Maybe I needed to take them for longer but after 2 months, I guess I was looking for something life-changing like others have claimed.

The taste was wonderful! I may have gobbled more than I should have on the daily.

If they do actually work with body pain (I'm 41, super active, fit, healthy, sore knee shoulder and back...maybe I need chiropractic care instead), and PMS symptoms (bloating, skin issues, etc.), maybe I needed to take them for longer. After 2 months, I was hoping to see some better results.

Bottom Line: No, I would not recommend this to a friend

---

So far, so good...

By Angie B.

,

Chattanooga, TN

,

Jan 12, 2020
Verified Reviewer

I have only been taking for 3 days - 2 in the am and 2 in the pm. I have noticed they DO curb my sweet cravings, especially in evenings when I tend to binge. I hate the texture of any gummy so I don't love that, but the taste is actually really good. I was skeptical but will be ordering a 3-month supply to see how they work long term.

Bottom Line: Yes, I would recommend this to a friend

---

Love Goli!

By Nicki M.

,

Iowa

,

Jan 6, 2020
Verified Reviewer

I have been using Goli Gummies for the past three months and my digestive system is better for it! I take two in the morning and have never had to take more than that during the day. However, the other day, my stomach was upset during the late afternoon so instead of reaching for the Alka Seltzer, I took one Goli gummy to see if that would help and it did. I can't say enough good things about the Goli Gummies! They are definitely better than drinking apple cider vinegar and/or taking apple cider vinegar capsules. The smell and taste can be overwhelming with those other two options.

Bottom Line: Yes, I would recommend this to a friend

---

Price

By Rosemary H.

,

United Kingdom

,

Dec 27, 2019
Verified Reviewer

I ordered a 3-month supply at a cost of $57. The Customs declaration said the value of the items was $29.70 which means I paid $27.30 more than the value of the product. I also had to pay the customs charge of £12.60 which equates to just over $16 to be able to collect the parcel. Probably won't be placing another order unless this turns out to be some kind of miracle product.

Bottom Line: No, I would not recommend this to a friend

---

Actually a good product, for a high price...

It's a good product, allows me to treat myself when I really want to. Doing Keto and Intermittent Fasting, so it's a rare opportunity to satisfy my sweet tooth...

The price is high, but will probably buy again.

Bottom Line: Yes, I would recommend this to a friend

---