Goli Apple Cider Vinegar Gummies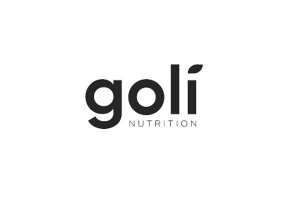 Goli Gummies are made with apple cider vinegar and claim to offer a range of health benefits, including weight loss, better digestion, and appetite suppression.
Goli Gummies Review: Does It Work or Is It Just a Fad?
What Are Goli Apple Cider Vinegar Gummies?
Goli Gummies are chewable gummies that promise to give you the benefits of apple cider vinegar (ACV) without the bitter taste.
These gummies are designed to provide you with a quick boost of energy, quell your appetite, satisfy your sweet tooth, and more, all without making you deal with the discomfort of drinking vinegar.
The company claims that their gummies are made in a certified organic, allergen-free facility in the United States and that taking two gummies is equivalent to one apple cider vinegar shot.
Goli suggests you take two to six gummies each day, either at once or throughout the day. Morning is best if you want a boost of energy, or you can take them before or during a meal to curb your appetite. Those who want to aid digestion should take them after eating.
Ingredients
Goli claims its gummies contain only natural, vegan-friendly ingredients. Apple cider vinegar is the main ingredient, followed by beetroot, pomegranate, tapioca syrup, cane sugar, pectin, and a few other fruit extracts.
You'll get 500 milligrams of ACV in each gummy, which Healthline tells us is equivalent to two liquid teaspoons, or 10 milliliters.
If you take Goli Apple Cider Vinegar Gummies' recommended serving of gummies, you'll get 1,000 to 3,000 milligrams of ACV, which is equal to four to 12 teaspoons of liquid ACV. This falls within Healthline's recommended daily dosages for potentially improving digestion and aiding weight loss.
Each gummy contains one gram of sugar, and they are made with pectin derived from orange peels. That's in contrast to gelatin, a more common ingredient in gummies, that is made from animal bones.
Scientific Evidence for the Benefits of Apple Cider Vinegar
The Goli website lists six primary benefits associated with taking apple cider vinegar, including healthier digestion, a better complexion, full-body detoxification, improved heart functioning, more energy, and even weight loss.
Are these scientifically valid? Health experts we consulted with are skeptical.
"The benefits of apple cider vinegar aren't that significant," Scott Baptie, a sports and physique nutritionist and director of Food for Fitness, told us. "ACV may moderately reduce the glycemic effect of food which can be beneficial for people specifically monitoring their blood sugar levels, but this seems to apply to most types of vinegar, not specifically apple cider."
Faisal Alshawa, a certified sports nutritionist, agrees.
"Apple cider vinegar may pose some benefits, but the evidence suggests it is not as magical as people claim it to be," he shared. "Apple cider's detoxing effect has no evidence, [nor does] its ability to regulate cholesterol levels."
One way that ACV might be effective is weight loss. The Journal of Functional Foods published a study in 2018 that revealed that participants who took apple cider vinegar and followed a restricted-calorie diet experienced weight loss and a reduction in their appetite.
It's important to note that participants only experienced these benefits when they took apple cider vinegar while also changing their eating habits.
The experts we spoke with agreed that the compound might contribute to weight loss, but it won't directly cause it, and other lifestyle changes are more significant.
Side Effects
We couldn't find any side effects associated with taking Goli Apple Cider Vinegar Gummies, and customer reviews didn't bring any to light either.
The situation is different if you are taking shots of apple cider vinegar instead. WebMD reports that the high acid content can harm your tooth enamel, irritate the esophagus, and upset your stomach.
Cost and Where to Buy It
At the time of writing, Goli gummies are sold online through the company website and several other retailers like Amazon.
You can choose to buy one ($19), three ($57), or five ($95) bottles at once, each of which contains 60 gummies. Shipping is free for all purchases.
We found that Amazon listings matched these prices.
Each time you place an order, Gole Gummies donates a six-month supply of Essential Vitamins through a 1-For-1 Grant partnership with the nonprofit Vitamin Angels.
If you don't love your purchase, Goli Apple Cider Vinegar Gummies honors a 30-day money-back guarantee, minus return shipping costs. Both opened and unopened bottles qualify. You can contact the brand's support team at hello@goli.com to start the return.
Analysis of Customer Reviews and Complaints
Most Goli ACV Gummies reviews at the time of writing are on Amazon. There, the brand earned 4.6 stars after more than 700 reviews.
According to these glowing reviews, most Goli customers are happy with their purchase. Many reviewers wrote that they turned to the gummies after struggling to take regular apple cider vinegar shots and wanting an alternative.
We also noticed that numerous reviewers reported experiencing positive effects from taking Goli gummies. Some wrote that it calmed down their acid reflux symptoms and improved their chronic constipation. Others noted that they had substituted the gummies for probiotics with much success.
A few reviewers also shared they experienced external benefits, including less dry skin and rosacea. From a weight-loss perspective, fewer than 20 reviews mentioned this benefit, and most did so to report they didn't experience any.
Those who left negative reviews seemed to primarily have issues with the product's pricing and its effectiveness. Many wrote that they didn't notice any discernible difference from taking the gummies.
How Goli Gummies Compare to Similar Supplements
You have your choice of other apple cider vinegar gummy brands on Amazon. Two top-rated options come from BeLive and Mix RX.
You can purchase a one-month supply (60 gummies) of BeLive apple cider vinegar gummies for $13.99.
One key difference between them is that BeLive gummies aren't organic, and they contain ginger extract, which purportedly improves their antibiotic effects. Also, you need to take two gummies to get 500 milligrams of ACV, which is the amount found in one Goli gummy.
Mix RX gummies are sold as a two-pack (60 gummies per container) for $25. You'll get 500 milligrams of apple cider vinegar per gummy, which is the same as Goli.
While the brand contains ginger, it differs from the others because the gummies are made from gelatin rather than fruit pectin and are consequently unsuitable for vegans.
While these three brands seem relatively similar in price, keep in mind that BeLive gummies offer half the ACV per serving, so you might need to take twice as many for the same benefits.
The Bottom Line: Are Goli Gummies Worth It?
As our research shows, apple cider vinegar is a trending health product that might be getting more attention than it deserves.
Bold claims are being made about ACV's benefits for total body health, but the scientific evidence is less robust.
And, as most of this existing research was conducted using the vinegar itself, it's even harder to make statements about the compound's effectiveness when contained within a gummy.
If you're already following a healthy diet, there's a chance taking Goli Apple Cider Vinegar Gummies can boost weight loss through reduced appetite and help you decrease body fat faster. However, the results may not justify the $19 per month spent on the gummies.
The overwhelmingly positive reviews for Goli gummies show that there's something users really like about this product. Consider trying it if you're intrigued by the benefits of apple cider vinegar but can't stomach the idea of taking it straight every day.
Try to keep your expectations realistic, though, as the experts and research we consulted remain skeptical.