Hello Toothpaste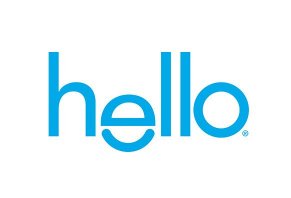 Summary
Hello sells oral health products like charcoal activated and fluoride-free toothpaste. They will likely work for many users, but some ingredients show the risk of harming your enamel.
Pros
Excellent customer reviews
Transparent ingredients lists
No harsh bleaching compounds like peroxide
Cons
Some ingredients can be abrasive on teeth
More expensive than standard toothpaste
Minimal evidence that the toothpaste will be more effective than other brands
Hello Toothpaste Review: A Detailed Look
Hello is an oral health brand that claims to prioritize naturally-friendly ingredients that keep your teeth both clean and white. The brand began in New Jersey in 2013 and has since expanded to offer products in national chains across the country.
Today, the company prioritizes natural ingredients, recycled materials, and cruelty-free testing practices so that you can feel good about what you purchase.
In this analysis, we'll look closer at the main products of this brand to help you get a better idea if they offer something beyond traditional toothpaste.
Charcoal Toothpaste ($5.99)
Hello offers a range of activated charcoal products that will whiten your teeth without potentially damaging ingredients like hydrogen peroxide. You can purchase both original and fluoride-free versions that are safe for daily use.
The company's activated charcoal comes from sustainably harvested bamboo, and it will purportedly whiten your teeth by rubbing off external stains.
This compound is created by heating the bamboo until it forms porous dust with lots of surface area to bind to particles it comes in contact with on your teeth.
However, some experts worry that charcoal is too abrasive for teeth and can cause damage to the enamel. Rockcliffe Dental founder Dr. Anatolij Koniouchine believes that how you use charcoal activated products can make a major difference in their overall effectiveness.
"Charcoal whitening has been a huge trend recently, but its abrasiveness…can actually damage the enamel of your teeth," he shared. "If you are going to use activated charcoal, it is important to only lightly graze teeth… in order to prevent scratching, chipping, or other damage."
Hello acknowledges this concern in its FAQ and states that its charcoal toothpaste is less abrasive than traditional charcoal powder and falls within the International Organization for Standardization's standard of enamel safety.
Even so, if you have thin enamel or tooth sensitivities, you might be better off avoiding charcoal-activated products altogether.
Summary of Customer Reviews
Common Compliments:
Makes teeth whiter than before
Great for removing stains from smoking and coffee
Customers thought it contained more activated charcoal than other brands
Common Complaints:
Increased tooth sensitivity for some
No change/ only subtle changes for some users
Natural Whitening Toothpaste ($4.99)
Hello's whitening toothpaste contains a calcium mineral blend that will purportedly whiten and brighten your teeth with coconut oil and peppermint to keep your breath fresh.
The active whitening ingredient in this toothpaste is hydrated silica, which purportedly works to gently remove surface stains from your teeth without the harsh side effects of products like bleach or peroxide.
Hydrated silica is an abrasive ingredient that's often found in oral care products. But like activated charcoal, it can often be too harsh for your teeth and may wear down enamel over time.
Summary of Customer Reviews
Common Compliments:
A great option for cruelty-free products
Works as described to whiten teeth
Great mint scent and flavor
Common Complaints:
Tube too small for the price
Some users had issues with spilled product during shipping
Not everyone noticed whitening benefits
Fluoride-Free Toothpaste ($4.49–$5.99)
Hello Products sells fluoride-free versions of its toothpaste for those who have a sensitivity or aversion to the compound. Options for fluoride-free toothpaste include Charcoal Whitening, Antiplaque & Whitening, and kid-friendly flavors like watermelon.
Even without fluoride, this toothpaste will purportedly brush away plaque and tartar while helping your teeth look whiter with the use of coconut oil and beneficial minerals.
The two ingredients responsible for this cleaning include hydrated silica and calcium carbonate, which both act as mild abrasives to remove buildup. Again, this could be damaging to some people.
Summary of Customer Reviews
Common Compliments:
Great for people with fluoride allergies
All-natural ingredients
Leaves teeth feeling clean
Creates a good amount of foam
Common Complaints:
Some varieties were too minty for users
Whitening varieties didn't whiten well for some users
Too expensive for the size
Teeth didn't feel as clean as with regular toothpaste
Toothpaste Tablets ($8.99)
Hello's most unique product is toothpaste tablets, which are marketed as a plastic-free alternative to traditional toothpaste tubes.
You are meant to pop a small tablet in your mouth, chew it up, and then brush your teeth with the resulting powder for cleaning as effective as regular toothpaste.
The company claims each tablet will whiten your teeth, control tartar, and freshen your breath. They also make sense for travel because you don't have to worry about airport restrictions or the toothpaste tube bursting in your bag.
Summary of Customer Reviews
Common Compliments:
Great taste, easy to use
Ideal for traveling
Easy way to cut back on plastic use
Common Complaints:
Teeth felt gritty after brushing
Difficult to crush the tablet, could be dangerous for those with crowns and veneers
Some users thought they experienced an allergic reaction
Kids Toothpaste ($3.99–$5.99)
Hello sells a variety of kids toothpaste flavors like blue raspberry, watermelon, and strawberry. The company also sells toddler training toothpaste and teething gel for beginning brushers.
Beyond the child-friendly flavors, the tubes also include bright packaging and natural sweeteners like xylitol and erythritol.
Both are commonly added to oral health products as a sugar-free way to add flavor without putting you at risk of tooth decay.
There's also evidence that xylitol can cause cavity-forming bacteria to die off, which leads to healthier teeth in the long run.
Kids toothpaste is formulated without fluoride and designed to be safe if swallowed so even the youngest kids can use it.
The company also offers an apple-flavored teething gel designed to give young mouths relief. You can apply a pea-sized amount to your finger and then gently massage it into the affected area up to four times a day to calm a colicky baby.
Summary of Customer Reviews
Common Compliments:
Kid-approved flavors
Great for children who can't spit yet
Clear gel won't stain
Works well for picky kids
Common Complaints:
Some users experienced moldy caps within a few weeks of use
Small containers, hard to squeeze out last of the toothpaste
Parents may want to switch to fluoride formulas after their kids can swallow
Shopping Options and Subscription Program
While it's possible to purchase all hello products on a one-time basis off the company website, the company also offers a subscription program for extra convenience.
You'll receive a free bamboo toothbrush ($3.99 value) with toothpaste purchase. You can change, pause, or cancel your subscription at any time online.
You can also purchase hello products in-store from select retailers like Target, Walmart, Whole Foods, and dozens of others.
The Bottom Line
Hello's branding is based around the idea that its oral products are more natural and better for your teeth than conventional products. Our research shows this might be true to a point, but that you'll need to keep your expectations realistic about what they offer.
One area of concern is the charcoal whitening products. While most whitening treatments rely on bleaching solutions like peroxide to whiten your teeth, hello products contain rough particles that mainly work to scrape stains off your teeth.
This might work in the short term, but there's a high risk of potentially damaging your enamel and possibly making your teeth more susceptible to cavities over time.
In fact, hello is involved in a class-action lawsuit related to the health claims and effectiveness of its charcoal products.
However, customer reviews indicate that the majority of people are happy with these products and use them without problems. Some customers did complain of sensitivity problems after using the abrasive charcoal activated pastes.
Overall, hello products are a good option for people who want something different than traditional toothpaste, but its whitening toothpaste might cause long-term problems for some users.
Customer Reviews
Our Promise to You
In order to safeguard you and ensure helpfulness and relevance, our compliance team manually assess every customer review before it goes live.
We have a zero-tolerance policy for fake reviews, and companies cannot control or alter any reviews at any time.