JustFab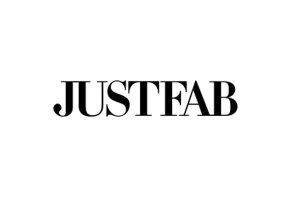 Summary
JustFab is an online retailer that lets you purchase women's clothing and accessories cheaply—especially if you sign up for the monthly VIP program.
Pros
Free exchanges and store credit for returns
It's possible to opt-out of the monthly subscription cost
Constantly changing selection
Cons
Many customers aren't aware of the VIP program's fine print
Receiving cash back for returns costs $6 per item
Some products are more expensive than other competitors Some customer complain about item quality
JustFab Review: Is It Worth It?
Online shopping has appeal, especially when websites promise bargains far better than what you could find in stores.
JustFab is an e-commerce shopping platform for women that promises excellent cost savings for those willing to commit to its monthly VIP membership plan. The site sells boots, shoes, clothing, bags and accessories and more, most for between $10–$50 per item.
The company is headquartered in California and sources most of its clothing from factories in Asia. By working directly with manufacturers and only selling online, JustFab claims to keep costs low by cutting out the middleman and not paying for physical shop space.
What sets this site apart from other online retailers is its VIP program. Techstyle Fashion Group, the owner of JustFab and its sister sites FabKids, ShoeDazzle, and Fabletics, charges VIP shoppers a monthly fee that can be used as a credit to future purchases. There is a set period each month where shoppers can opt-out of this fee by skipping that month.
Each of these sites offers something different. FabKids focuses on children's apparel, while Fabletics is predominately fitness clothing and athleisure. ShoeDazzle emphasizes more trendy high-fashion apparel than JustFab, which tends to offer more casual options.
Will you have a positive experience if you shop with JustFab? Read our review to learn if this site offers the good deals it promises.
How JustFab VIP Membership Works
JustFab sells a broad assortment of apparel items for women, with an emphasis on shoes. The following chart shows the pricing for some of the popular things currently for sale at both the standard cost and the cost for VIP members.
| Item | Standard Cost | VIP Cost | Percent Savings |
| --- | --- | --- | --- |
| Marley Quilted Faux Fur Snow Boots | $74.95 | $52.95 | 30% |
| Hooded Puffer Jacket | $79.95 | $49.95 | 38% |
| Indie High Waisted Ultra Stretch Jeans | $59.95 | $39.95 | 34% |
| Belted Mini Dress | $56.95 | $39.95 | 30% |
| Cutout Handle Crossbody Bag | $62.95 | $39.95 | 37% |
| Layered Heart Necklace | $16.95 | $10.95 | 36% |
| Criss Cross Back Sports Bra | $35.95 | $24.95 | 31% |
| Keep Cool Ballet Flat | $44.95 | $29.95 | 34% |
As this chart shows, you'll save about a third off the listed price of JustFab products if you commit to a VIP membership, and that's not factoring in shipping costs.
However, there are some crucial details about this rewards program you don't want to miss, which we'll touch one next.
Joining the JustFab VIP program is the site's default option, though you can choose to opt-out of it in the top right corner of the ordering page. VIP membership awards you the following benefits:
An average of 30% off listed retail prices
Access to exclusive styles and private events and promotions
Free shipping on orders over $39
Monthly hand-picked styles based on your shared preferences
Once you sign up for VIP membership, JustFab charges you $39.95 at the beginning of each month, which will be credited towards any purchase over $39.95. These credits don't expire.
It's possible to skip a month of membership and avoid this fee by logging into your account and selecting "Skip this Month" between the 1st and 5th day of the month. You can do so for as many months as you want.
You can cancel your VIP membership at any point by contacting the company at (866) 337-0906.
Customer reviews that we read are mixed on how well this process went. Some shared that the JustFab customer service agents were professional and canceled their accounts immediately. Others had to be on hold for over an hour before they succeed.
Is the VIP Membership Worth It?
The JustFab VIP program rewards regular shoppers. Are the cost savings worth it? Let's look at how much you'll save with the VIP membership compared to paying standard pricing for a few different orders of three items each.
Order 1:
Dome Crossbody Bag: $39.99 ($59.95 regular)
High Waisted Distressed Jeans: $39.95 ($59.95 regular)
Hooded Utility Jacket: $39.95 ($59.95 regular)
Total VIP Membership Cost: $119.85
Total Standard Cost: $179.85 ($60 difference)
Order 2:
Belted Denim Dress: $49.95 ($72.95)
Faux Suede Jacket: $54.95 ($79.95)
Sydney Blade Heeled Boot: $44.95 ($66.95)
Total VIP Member Cost: $149.85
Total Standard Cost: $219.85 ($70 difference)
Order 3:
Macey Espadrille Wedge: $49.95 ($72.95)
Belted Utility Jacket: $49.95 ($86.95)
High Waisted Ankle Skinny Jeans: $39.95 ($59.95)
Total VIP Member Cost: $139.85
Total Standard Cost: $219.85 ($80 difference)
Summary:
These sample orders show that you can plan to save between $60–$80 on orders of at least three items when you sign up for VIP membership. That's a substantial saving if you're planning to order often; otherwise, the $39.99 per month fees might start to add up (unless you remember to skip each month).
Our opinion? Assess your shopping frequency to make the right decision for your needs.
Shipping and Refunds
All JustFab orders ship across the U.S. for $4.95, though VIP members receive free shipping on orders over $39.
It's possible to exchange any order or receive store credit for free up to 30 days from the date of shipment, so long as it is in new, unused condition with all packaging material. If you prefer a refund to your credit card, JustFab will charge a $5.95 restocking fee per item.
Quality of JustFab Shoes and Clothing
One big downside to ordering clothing online is that you can't assess their quality before you purchase. As JustFab charges a restocking fee per returned item, it's even more important to be confident in what you order.
Unfortunately, low-quality concerns make up one of the top complaints against JustFab in online reviews. Many shared that the items they received weren't as nice as they looked in the online pictures and that the low quality made them scratchy and uncomfortable.
Others complained that they didn't receive their requested sizes and that they lost lots of money on return fees sending back unsatisfactory purchases. In many cases, customers thought that JustFab's sizing was inconsistent between items and that many boots were built too narrow to fit over their calves.
How Do JustFab Prices Compare to Other Retailers?
JustFab promises significant price savings on all merchandise, so to test out that claim, we compared the previously mentioned products (at VIP pricing) to similar non-brand items offered by Target, Amazon, and Zappos.
| Item | JustFab VIP | Target | Amazon | Zappos |
| --- | --- | --- | --- | --- |
| Quilted Faux Fur Snow Boots | $52.95 | $33.99 | $38.99 | $52.99 |
| Hooded Puffer Jacket | $49.95 | $34.99 | $44.50 | $63.99–$77.99 |
| Indie High Waisted Ultra Stretch Jeans | $39.95 | $19.99–$24.99 | $19.99–$28.99 | $49.99–$130 |
| Belted Mini Dress | $39.95 | $25.99 | $24.99–$65.99 | $53.55 |
| Cutout Handle Crossbody Bag | $39.95 | $36.99 | $25–$29 | NA |
| Layered Heart Necklace | $10.95 | $16.99–$19.99 | $8.99–$25 | $29 |
| Criss Cross Back Sports Bra | $24.95 | $24 | $14.99–$18.99 | $34.97–$60 |
| Keep Cool Ballet Flat | $29.95 | $14.99–$24.99 | $17 | $58.80 |
This chart highlights a surprising truth; despite its VIP program, JustFab clothing and accessories are more expensive than relatively equivalent products from Target, Amazon, and often even Zappos.
You'll pay almost twice as much for JustFab ballet flats, and an extra $15–$20 for snow boots. Clothing and accessory costs are more similar, but JustFab rarely offers any savings, especially when you factor in the possible return fees.
Considering the complications of the JustFab VIP membership program, you might find that it's a better use of your time and money to shop elsewhere.
Analysis of Customer Reviews
More than 40 HighYa readers have submitted reviews of JustFab which average 1.3 stars overall. Just 5% of shoppers say they would recommend a brand to a friend. The site fairs better on ConsumerAffairs, where it averages four stars after almost 500 reviews.
Here's a summary of what they said:
Common Compliments:
Good prices for apparel
Trendy pieces that are hard to find elsewhere
Great range of sizing options
Common Complaints:
Unwanted credit card charges on VIP accounts
Slow shipping time
Poor quality shoes and clothing
Key Takeaways:
Most negative reviews about JustFab come from customers who didn't read the fine print for the VIP program when they first signed up. So long as you are aware of this policy before you sign up, there's a good chance you'll find apparel that works for you.
The Bottom Line
JustFab offers impressive deals on a wide variety of women's apparel items, but you need to understand how to play the game in order to take advantage of them.
To start, keep in mind that JustFab's low advertised prices are only available for people who sign up for a VIP membership, which comes with a $40 monthly fee.
You also need to pay attention to the fact that this $40 membership credit can only be applied to items that cost $40 or more total in an order. You will also need to pay a $6 per item restocking fee if you don't want to receive store credit.
In short, your inexpensive purchase can quickly get pricy unless you account for these potential extra expenses. And even when you do, there's a good chance that you can find similar items available at other retailers for less money.
Our advice? If you sign up for the JustFab VIP program, put a calendar alert on your phone over the days when you can opt-out of the monthly membership credit. This will allow you to take advantage of the site's deals without committing more money to clothes than you planned.
Customer Reviews
Posted on Jul 6, 2021
Inexpensive way to be fashionable
I am a VIP member and want to correct this article's misstatement about membership "fees," because there are none!
What really happens is that if you don't wish to order in a particular month, then you must simply hit the Skip button. If you don't, you get charged $40, BUT it can be used as credit toward a future purchase.
This routine happens the first week of every month, and you receive an email to remind you.
JustFab VIP members get the best deals, so it's worth a few minutes of my time each month. Plus, I get to stay on top of what's fashionable each month as I review the selections. Also, as a VIP member I get emailed about special sales.
If you think you can't remember to either buy or Skip in the first week of each month, despite the email reminders, you could put it on your calendar as a recurring event. I'm busy so that's what I do. And you can cancel your membership at any time.
I almost gave it 4 stars instead of 5 because JustFab is only about being "fast fashion," meaning not meant to last for years and years. But that's not fair, because they're not trying to be anything else.
Their strength IMHO is their shoes. They are cute copies of expensive designer models. And they fit true to size - although, as with most brands elsewhere, you should go up half a size if the toes are pointy.
I had to return a pair when I just didn't like the color, and it was effortless. The rep was terribly courteous. I don't recall any restocking fee, but the return label was free, so either way I was fine with the experience.
In short, as a person on a budget, I have found JustFab a great, time-saving way to build my closet with many cute looks. Just read and understand how it works and you will be happy.
Length of Use: 3–6 months
Bottom Line: Yes, I would recommend this to a friend
Pros and Cons
I can afford many cute pairs of shoes, boots, and sneakers
No "cons" were specified in this review
Posted on Feb 8, 2021
Will rip you off
Will automatically sign you up for a $40 monthly charge and lie about the refund. Told me on January 12th that my account would be processed in 5-7 days and on February 2nd I called (21 days later) and was told the refund had never been started.
Length of Use: Less than 3 months
Bottom Line: No, I would not recommend this to a friend
Pros and Cons
No "pros" were specified in this review
Fraudulent charges
Lying about refund
Posted on Jun 10, 2020
Get away fast
They sent me the wrong shoes. I canceled in February and they kept charging. In June the last says you have a credit may as well buy something. I call back. They can't give me a credit because I ordered something...never received! Then they charge me again in June. So that's 5 months × 40 = $250. For nothing!
Length of Use: 3–6 months
Bottom Line: No, I would not recommend this to a friend
Pros and Cons
No "pros" were specified in this review
Don't have items they advertised
Keep charging me after I canceled
One rep tells you one thing and another...you got it
Posted on Apr 20, 2020
Scam
I've only intended to make a single purchase from this website and like every other online shopping web, you sign up through your email to get that 15% or 20% off your first purchase and that was it. NO. Apparently I became a VIP membership which is a credit line, which I DO NOT SIGN UP FOR. In addition to this, they charge you $39.98, almost $40 WEEKLY (?) if I stop making a purchase on their site. This is ridiculous. I've only found this out much later, God knows how much money they took off my bank account. I'm incredibly upset and demand for my hard-earned money back!
Bottom Line: No, I would not recommend this to a friend
Posted on Jan 26, 2020
Fraud and theft
My wife bought a pair of shoes for my child on their website last year due to negligence, and then the trouble came. My wife became a VIP member of this website without being informed. Don't think this VIP will bring you any benefits. From then on, this website will steal $80 from your credit card every month, and it is almost impossible for you to cancel this VIP membership. The website always calls a robot reply, and the website is also a robot, you can't cancel it at all. I had to ask the bank to cancel my credit card account. This is theft and fraud, and I am ready to report it to the FBI. Please never buy products on this website, please those who have the same experience, everyone to report the fraud and theft of this website to the FBI.
Bottom Line: No, I would not recommend this to a friend
Posted on Sep 9, 2019
Can't process my order
I tried to buy some shoes with the credit I have and extra money from my VISA, but it keeps saying that the address in my bank doesn't match with my billing address. I called the bank and they tell me it is a problem with JustFab because it is the same address on my account. I chat with someone called Daniel in client services and he tells me that the problem is the bank...I explained I already talked to the bank and the problem is not them and he tells me there's nothing he can do.
Anyways, now I can't use the credit I have with JustFab and I'm going to lose $39.95 USD, which maybe is not a lot, but I feel like I'm being robbed and JustFab simply doesn't care.
Bottom Line: No, I would not recommend this to a friend
Posted on Aug 12, 2019
Total rip-off!
(1) You have to opt-out of current month's selection NO LATER THAN THE 5th day of the month.
(2) They send no reminder.
(3) You can't even attempt to opt-out until the 1st of the month so you have only 5 days to do so.
(4) If you don't opt-out, you are AUTOMATICALLY CHARGED $39.95!
(5) Opting out is no easy business on their app. (Personally, I think they designed it that way so you get charged the $39.95.)
(6) If you cancel your subscription, you lose all your credits including those for returns of their...
(7) ...poorly made, ill-fitting shoes!
Man...can you tell I just detest JustFab?
Bottom Line: No, I would not recommend this to a friend
Posted on Jul 23, 2019
Shady
Just be aware that they will charge you monthly regardless of purchase for low-quality shoes. Not only not worth the price but also dishonest in their representation, customer service advised me to "always read the fine print ma'am," not very trustworthy. They were ignorant and apathetic when I called customer service, like I was bothering them, but from what I've read online they must be super busy with complaints.
Bottom Line: No, I would not recommend this to a friend
Posted on Jul 23, 2019
Complete and utter scam.
JustFab is hands down the absolute worst place I have ever purchased from. I bought one pair of heels for my prom. Not only were they overpriced, which is why I sprung for the VIP membership, but they were terrible quality. They were scratchy and uncomfortable and started to break during prom night. Setting aside the fact that their product is terrible, the company is a complete and total sham. they stole money out of my account without and former warning. When you sign up you "agree" to a $40 monthly charge if you don't buy anything. There are no refunds. It's incredibly difficult to cancel your account, and it's near impossible to talk to a real person about this issue. I (and I can not stress this enough) hate JustFab. It was the worst experience I've ever had with a company. 10/10 would NOT recommend. Please don't waste your time and money on this horse manure.
Bottom Line: No, I would not recommend this to a friend
Posted on Jun 7, 2019
My experience
I have had experience with JustFab/ShoeDazzle for several years. And I've not had any billing/shipping issues with them. On the occasion that I've forgotten to skip the month, they have always reversed the charge. If the shoes don't fit, they paid for return shipping. So I'm sorry for anyone else's bad experience, but it's not always the case.
Bottom Line: Yes, I would recommend this to a friend
Posted on May 10, 2019
Don't waste your time, money, or sanity!
I have ordered from JustFab once, and once was enough. I ordered two pairs of shoes and two pairs of pants. When they arrived I was sad because NOTHING was true to size. I am a size 6 in shoes - one pair came in too big the other too small. I am a large or size 30 in jeans, both pairs were WAY too big. I decided to exchange everything for sizes that would fit. One pair of shoes in a 5.5, the other in a 7, the pants in a Medium or 28. I sent everything back right away.
Two weeks past and I had yet to hear ANYTHING! I reached out to JustFab and they tell me it hasn't been processed yet, while online my account states they have already received it. I get transferred to a supervisor, Billy, who immediately processes my order, says all my items are still available, but they cannot expedite the delivery because it's "out of their hands", fine, I settle to receive my items in two weeks. He promised expedited shipping on my next order. The very next day I get an email saying the pair of shoes I was most excited about are no longer available. Now I'm fuming!
I contact their support team again and get transferred three times before finally reaching someone willing to help, his name was Ryan. He says my return was never received and my order is not processed and I can choose a different item to replace the shoes that are no longer available. I don't know if the exchanges will even be in the right size or if I can get my money back.
This entire situation has been beyond frustrating! DO NOT BUY FROM JustFab! Save your money, time, and sanity! Go to your local swap meet. Sizes, prices, and customer service will be way better than anything you'll receive from JUSTFAB.
Then later, they canceled my account without my request! Now I don't know if I'll ever receive a refund or any of the items I ordered, I am positive I have lost all the points I had accumulated and discounts promised. Time to call customer service YET AGAIN! This is a never-ending NIGHTMARE!
Bottom Line: No, I would not recommend this to a friend
Our Promise to You
In order to safeguard you and ensure helpfulness and relevance, our compliance team manually assess every customer review before it goes live.
We have a zero-tolerance policy for fake reviews, and companies cannot control or alter any reviews at any time.