Fabletics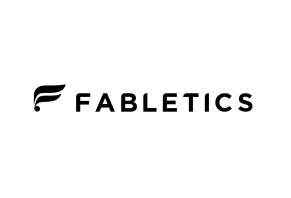 Fabletics is a budget athletic clothing brand that offers VIP pricing to anyone willing to sign up for a monthly subscription.
Fabletics Review: Is It Worth It?
What Is Fabletics?
Tired of sporting drab workout wear? Fabletics claims to offer clothing that's cut to keep pace with your active lifestyle, from brightly patterned printed leggings to fashionably designed crop tops and more.
While Fabletics is promoted by co-founder Kate Hudson, the Hollywood actress known as much for her super-fit shape as starring in a slew of romantic comedies, the brand isn't a solo celebrity venture.
Instead, Fabletics is manufactured by Just Fabulous, Inc.—parent company to several other fashion and lifestyle brands, including JustFab, Shoedazzle, and FabKids.
But will Fabletics clothing hold up to your workout routine, and is the company transparent about their costs? To help you decide, let's take a look at what the brand claims sets them apart.
How Does Fabletics Work?
The appeal of Fabletics appears pretty straightforward. The brand claims to offer high-quality, stylish activewear at affordable prices.
Shoppers can surf collections by sport or look at their complete range of tops, sports bras, leggings, accessories, shoes, and even swimwear.
Unlike some top brands, Fabletics clothing is available in a wide range of sizes. You can choose from XXS (0 to 2) up to XXXL (18 to 20).
Just note that sports bra sizes are categorized in the same way, not by standard bra sizing of cups and bands—a potential problem for women with larger bra sizes who need support during high-impact sports.
We should note that Fabletics isn't claiming to beat prices you'll find at cost-conscious retailers, such as Old Navy and Target.
Instead, they compare their stylish offerings with more fashionable activewear brands like Lululemon, Lorna Jane, and Nike.
But here's the catch—these low prices aren't available to just any shopper. While you can shop Fabletics without signing up, taking advantage of their slashed prices means first signing up for a VIP Membership.
With that in mind, the average Fabletics ensemble would cost a non-member about $100. Alternately, members would pay about $49.95 for the same outfit with the added perk of free shipping.
How the Fabletics VIP Membership Program Works
When you make a purchase on Fabletics and choose the lowest listed price, the company will automatically enroll you in its VIP Membership program.
There's an option to opt-out of VIP membership before purchasing, but not all shoppers are likely to see it, and doing so may more than double the price of your initial purchase. Later, we'll talk about how that's causing some customer complaints.
If you do enroll in the membership, Fabletics will share a recommendation for a handpicked new outfit on the first of the month that takes your personal style into account, as indicated by your profile and buying history.
If you don't buy an outfit in the first five days of the month, Fabletics will charge you $49.99 for a "credit" you can redeem for $49.99 worth of clothing.
Fabletics applies the credit price to your purchase—if an outfit costs more, you'll be charged the difference.
There's also no obligation to buy any or all of the recommended outfit.
Some of the other perks of membership include the following:
Monthly personalized recommendations
20% off all listed items
Access to members-only sales
Earn rewards points for future purchases
Free shipping and returns
Workout tips from celebrity health trainers
What if you want to skip a month of Fabletics? You can do so as many times as you'd like. However, you must log in between the first and fifth of the month to select "skip a month" to avoid charges.
Suggested outfits won't ever ship without your approval. However, if you forget to log in to either shop around or skip the month, you'll still be charged the $49.95, and the funds will be credited to your account for a future purchase.
How to Cancel the Fabletics Membership
You can cancel your Fabletics membership at any time by calling (844)322-5384, then press "4" to speak to someone about closing your account. You can also use the company's online chat service.
Note that some reviewers state customer service will offer additional credit to your account if you're willing to give Fabletics one more chance.
Is Fabletics Good Quality?
All Fabletics clothing is purchased online, meaning that shoppers can't try on items before they buy them. This leads to a common question: Is Fabletics good quality?
HighYa reviewers (which we'll address later) aren't convinced. Most cite quality concerns as their biggest complaint with Fabletics, stating that the too-thin material was see-through, pilled easily, and had low-quality stitching.
Fabletics quality may also be inconsistent between pieces. Jessie Quinn, writing for CheatSheet, reported that her first pair of leggings were nice, but the rest of her orders looked and felt cheaply made, especially the sports bras. She also thought the sizing varied wildly between items, even for the same size leggings and workout tops.
However, not all Fabletics customers agree with this verdict. We found dozens of reviews on Influenster from shoppers happy with the quality of their purchases.
For these reasons, your mileage might vary with Fabletics in regard to quality. As the brand gets inconsistent marks, there's a chance you will find particular products you purchase to be higher quality and a better fit than others. That's one reason to keep the return policy in mind.
About the Fabletics Shipping and Return Policy
Standard shipping throughout the United States costs $4.95 per order but is free for orders over $49.95 and for VIP members. You can also select rush shipping for $8.95. First-timer shoppers will often qualify for free shipping as well, regardless of their order size.
Fabletics permits returns and exchanges for your first VIP order within 45 days of the date of shipment in new, used, or damaged condition.
After that initial order, the company will only accept returns and exchanges for brand new clothing that's still in its original packaging within 30 days of shipment.
Any store credit that was used to pay for returned items will be returned as credit, and any items purchased through the Fabletics rewards program aren't eligible for returns.
Comparing Fabletics Prices to Other Athletic Brands
Much of Fabletic's branding is based around the idea that the company offers quality clothing at budget pricing. How does it compare to other brands?
We decided to look at the cost of purchasing an outfit from Fabletics and comparing it to equivalent products from both high end and budget brands.
| | Fabletics Listed Price | Fabletics VIP Price | Target Price | Old Navy Price | Lululemon Price | Nike Price |
| --- | --- | --- | --- | --- | --- | --- |
| Top | Kessler Performance Tank: $54.95 | $44.95 | Women's Core Long Tank Top: $12.99 | Lightweight Twist-Back Performance Tank: $16 | Swiftly Tech Racerback: $58 | Nike Dry-Fit: $35 |
| Jacket | Bri Mock Neck Jacket: $94.95 | $64.95 | Full-Zip Cardio Track Jacket: $29.99 | Fitted Soft-brushed Performance Zip: $36.99 | Define Jacket Nulux: $128 | Nike AeroShield: $175 |
| Shorts | Olesia Perforated Short: $49.95 | $39.95 | Women's Running Mid-Rise Shorts: $16.99 | Dolphin-Hem Run Shorts: $16.99 | Hotty Hot Short II: $58 | Nike Tempo Luxe: $50 |
| Leggings | High Waisted Seamless Turbo Legging: $59.95 | $44.95 | High Waisted 7/8 Leggings: $39.99 | High Waisted Built-In Warm Performance: $39.99 | Mapped Out High Rise Tight: $128 | Nike Pro: $50 |
| Sports Bras | Faye High Impact Sports Bra: $59.95 | $44.95 | Women's Power Core Compression Bra: $16.99 | Medium Support Racer Back: $22 | Free To Be Serene Bra: $52 | Nike Classic Padded: $35 |
As this chart shows, Fabletics clothing falls in the middle of the pack from a price perspective. Our chosen budget-friendly brands (Target and Old Navy) consistently cost close to half as much as Fabletics, even when accounting for VIP membership discounts.
However, we noticed on Fabletic's website that the company often runs deals that bring prices lower.
For instance, new VIP members will currently receive 70% off their first purchases. For example, this would take the Bri Mock Jacket price down to $19.48. That beats the price for our equivalent finds from Target and Old Navy.
Surprisingly, the Fabletic's membership non-membership prices don't differ much from the established athletic brands we looked at (Nike and Lululemon).
While the company claims to offer a less costly option for athletic clothes, we noticed that the prices between them barely differed by much, and in some instances, it's possible to find better deals with Nike.
Analysis of Fabletics Customer Reviews and Complaints
Browsing Fabletics outfits, there's little doubt that the brand offers brightly-colored and stylish activewear, or that initial prices are lower than the competition.
However, the majority of customers who've reviewed Fabletics on HighYa have been less than impressed with quality and fit. Common complaints include:
Poor quality fabric and stitching
Material that is thin enough to be see-through
Pilling of fabric on the inner thigh and underarm areas
Tops that are too revealing
While some customers have been satisfied with wearing their Fabletics apparel as casual wear, we're cautious to recommend this brand to those looking for athletic clothing that can keep up with more vigorous activities.
However, we found that shoppers seemed more upset about Fabletic's business practices than the clothing's questionable quality: specifically, unauthorized charges.
HighYa reader Anna shared her experience after realizing she'd been charged more than $600 for VIP credits she didn't know she signed up for:
"Turns out this is a commonplace problem and that I did not 'forget' I signed up for a membership. Like many others, I was unaware that I had been signed up in the first place. When you confirm your purchase, you are also confirming authorization for them to sign you up for their membership and take money from you monthly -- didn't read that part? Yeah, it's in the fine print."
Other complaints surrounding unexpected charges include Fabletics failing to make good on their promised offer of a $25 initial purchase and difficulty canceling. Combined, HighYa readers have rated Fabletics at an average of 1.3 stars.
The Bottom Line: Is Fabletics a Good Buy?
While Fabletics promises high-quality fitness wear at reasonable prices, the number of negative reviews stating that items wore out faster than normal or just plain didn't keep them covered leads us to believe that the brand might not perform as highly as they claim.
That being said, those who are looking for a cute alternative to their loungewear might be pleased with what they find at Fabletics.
The only caveat? Make sure you read the fine print. While ongoing membership charges might not be an outright rip-off, enough reviewers were taken by surprise to raise red flags.
Should you decide to make a Fabletics purchase, know that you may need to keep an eye on your credit card statements to avoid getting too familiar with their customer service.
Overall, we think Fabletics makes sense for anyone looking for mid-range activewear, and that wants to buy new pieces regularly.
So long as you fully understand the company's terms and conditions (and pay attention to the date so you know when to skip your membership), there's a good chance you'll be happy with this service.
If, however, you don't plan to buy new workout gear every month, you might do better buying pieces you love from Fabletic's competitors.
In many cases, they aren't much different in price, and you won't feel obligated to purchase things you don't need to use up your credits.
---
Real review from a real customer

By Jack S.

,

not giving

,

Sep 26, 2020
Verified Reviewer

Length of Use: Less than 3 months

Overall Experience:

I'm a 5'10, 160-pound male and I purchased a few pairs of shorts and sweatshirts to wear casually to class and stuff. The product quality alone is 5/5 stars. All of my stuff was packaged well and fits much better than I even expected.

However, much like many other reviews, the entire business scheme feels unprofessional and shady to me. Yes, they disclose their policy of paying around $60 a month for a membership (unless you opt-out within the first five days of each month). First off, even though you disclose something doesn't make it a lame sales tactic. They 100% intend to profit off of you forgetting to opt-out. And they will counter that complain with, "oh, well, we make sure to disclose that you'll be charged if you don't go through the rigorous steps to opt-out" or "we do have another *way higher* price you can pay if you don't want the VIP membership". Any argument they have against a consumer complaint is just a lazy way of beating around the bush.

In summary, the products really are high quality but before you go to purchase something, go in with the expectation that you need to remember to cancel your VIP membership as soon as you get confirmation your items have been shipped out. You can do it online through a smart-talk associate robot but they will put you in a "waiting room" for 10-15 minutes before you can chat with the robot and have it cancel your membership, again this is just another unprofessional way to inconvenience customers into paying their ridiculous $60/month fee.

Product quality: 5/5.

Customer service/business model: -5/5.

Bottom Line: No, I would not recommend this to a friend

---

THE STRUGGLE IS REAL!

By Ariann H.

,

New York

,

Jul 20, 2020
Verified Reviewer

Overall Experience:

Love the clothing! Quality is great. Selection is great. Cool, fun celebrity branding is fun. BUT! That is only if you ever get your freakin package! It takes anywhere from 10-15 business days to get your order. On a bad day...it has taken me up to 26 days to receive an order. As well, they never have anything in stock. NEVER! New stuff drops between the 1st and the 5th of each month and everything sells out in 24 hours. WHY NOT STOCK MORE OF THE SIZES THAT YOU SEE ARE GOING QUICKY? Instead, they leave us with XXXXXL and XXXXXS. It's crazy.

This company is all about the hype - and don't even get me started on their point system and VIP membership. It's all BS. At the end of the day, you don't receive the items when you want them and when you do, by then you're over it. Also to mention is they split the products into different packages, which is extremely annoying. I'm over it. Waiting on shorts that I ordered as "AN OUTFIT" from JULY 1ST! They blame FedEx, USPS, UPS...no. Why can Amazon get us a package by the next day but Fabletics can't do what they advertise as 3-7 business days for free shipping? OVER IT!

Unless you are willing to wait over 2 weeks for shipping - do not buy. It's a shame, because this brand is awesome. But they are unorganized, not made in America, their customer service does not know how to help, and I just don't care to wait this long when I can get leggings at half the price within 3-4 business days. THE STRUGGLE IS REAL.

Pros and Cons:

The unique designs and patterns of athletic wear
The quality
The functionality of the athletic products
Too expensive
Shipping wait time is unprofessionally long
VIP Membership Point system SCAM

Bottom Line: No, I would not recommend this to a friend

---

Fabletics dupes customers into subscriptions

By Suzie F.

,

Moss Point, MS

,

Jun 15, 2020
Verified Reviewer

Length of Use: Less than 3 months

Overall Experience:

I purchased two pairs of Fabletics leggings without realizing that I was signing up for a subscription service.

The ad said you could buy two pairs of legging for $24.00. However, about a week later they charged me another $49.95 which I thought was part of the original purchase so I didn't think it was much of a savings. One month later, they billed me another $49.95 for absolutely nothing. I contacted them and asked for an explanation. They said that I had signed up for a subscription and that if I didn't order something by a certain time each month, I would be billed $49.95. The leggings I purchased were nice but they are not worth $49.95 per month. I wear an extra small and most of the items that I like are not even available in my size. Whatever you do, do not do business with this company.

Pros and Cons:

The legging are nice
The products are overpriced
They dupe customers into a subscription service by promising introductory savings
Most of the items I like are not available in my size
No two pair of leggings are worth an obligation of $49.95 per month

Bottom Line: No, I would not recommend this to a friend

---

SCAMMED

By Kelly M.

,

Asheville, NC

,

Mar 12, 2020
Verified Reviewer

Overall Experience:

Bought Fabletics 2 for $24 leggings about two months ago today, and I went to check my checking account today and saw I was charged $49.95. I contacted customer service and the agent told me that he would not refund my money, that it was for a VIP membership. I stated clearly I did not okay this nor knew I would be charged. I am extremely upset. Please be careful when ordering from this company.

Bottom Line: No, I would not recommend this to a friend

---

Advertisement

---

Nonexistent "SKIP THIS MONTH" button

By Rebecca T.

,

San Pedro, CA

,

Jan 8, 2020
Verified Reviewer

Overall Experience:

I have been unable to find the "Skip this month" button now for 9 months. That's a lot of credit in my Fabletics account. When I tried to cancel my membership by phone, I was told to use my credits first so I can also get the 30% membership discount. When I went to the store to use my credits, I found the tops all to be too revealing - mostly midriffs, and the bras to be too small and boob squishing. That left the pants. I bought 5 pairs and still have 3 credits remaining. AND I STILL CAN'T FIND THE FREAKIN "SKIP THE MONTH" BUTTON! It is not in the My Account section where they say it is.

Bottom Line: No, I would not recommend this to a friend

---

A scam

By Carol G.

,

Palm Springs, CA

,

Dec 20, 2019
Verified Reviewer

Overall Experience:

I ordered 2 pairs of leggings, on sale. They were too tight so I returned them. Imagine my surprise when I got billed $49.95. I spoke to a gentleman in customer service who informed me I agreed to allow them to deduct this amount every month if I did not order anything. I told him I did not agree to this and he said "Yes you did - when you ordered the leggings!" So obviously it is hidden in the fine print. This is absolutely shameful and I feel they should refund me this money as a sign of good faith! But, of course, they won't. Shame on Kate Hudson for being greedy and allowing this to happen. I am extremely disappointed with this company and immediately canceled my subscription.

Bottom Line: No, I would not recommend this to a friend

---

VIP is a scam

By James D.

,

North Carolina

,

Dec 16, 2019
Verified Reviewer

Overall Experience:

I only got the VIP Membership to buy gifts. It is a SCAM. Fabletics is expecting the customers to NOT hit the skip feature in order to charge them in exchange for store credits. The customer would then feel obligated to use those credits since the charge has already happened. This is like how theme parks used make patrons buy Theme Park Dollars to be used in their parks, without offering refunds on unused dollars. It is also very much like why the Girls Gone Wild DVD company got sued for continually sending DVDs and charging the customer. The fine print was very fine, indeed. Now I am stuck with credits for products that my giftees considered "average" at best.

Bottom Line: No, I would not recommend this to a friend

---

STAY AWAY

By Bridget U.

,

Ohio

,

Sep 3, 2019
Verified Reviewer

Overall Experience:

This is a horrible, horrible business. Clothes are cheap. Selection is terrible. They make it nearly impossible to make purchases, use your credit, or cancel your membership. It's a scam. Stay away.

Bottom Line: No, I would not recommend this to a friend

---

Hiding the skip

By Paula L.

,

Michigan

,

Aug 15, 2019
Verified Reviewer

Overall Experience:

When I first became "VIP" it was very easy to skip the month. Now I feel that the skip is hidden within all the crap and you can't find it. You cannot easily find the "skip this month" and therefore get charged the $49.00. I can't even find a way to look up my account to know how much I have in my so-called account and there is no phone number anywhere to contact someone.

Bottom Line: No, I would not recommend this to a friend

---

Overall Experience:

Where do I even begin?

Soo...I ordered my leggings on the 22nd of July, I made sure I did express shipping because I needed these pants. So I'm waiting and waiting and I look on Tuesday and my package is still in Memphis, when it was there on Monday at 5 am, but I didn't think anything of it and I let the week drag on, and I look on Thursday and still nothing. At this point I am beyond FUMING because I paid for rush shipping, so I call and ask for my money back and instead of putting the money back on my credit card I get the $8.00 back on my account (store credit). Are you actually kidding me? What's the point of paying for express/rush shipping if you still get it in a week?! It's Friday night now and I just called my bank to dispute the charge. Fabletics, IF I ever do somehow receive this package, you best believe I ain't usin' it!

I would never ever ever shop at Fabletics ever again!

Bottom Line: No, I would not recommend this to a friend

---

Don't do it

By Polly K.

,

Wisconsin

,

Aug 3, 2019
Verified Reviewer

Overall Experience:

Terrible product, a total scam, they are scamming you, don't buy anything from them. They are stealing your money, this is a scam, don't buy. Their products are garbage. They don't want reviews' they require 180 words about how deplorable they are. I ordered their tights and a tank. Walmart sells nicer athletic wear. They sell garage and trick you into a subscription. Product bad; service bad, warning.

Bottom Line: No, I would not recommend this to a friend

---