Red Dress Boutique Reviews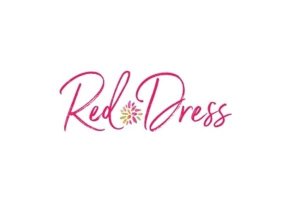 Red Dress Boutique is an online clothing retailer that claims to provide fun, fashionable women's wear, as well as complete ensembles, for less money.
About Red Dress Boutique
Red Dress Boutique is a snappy, fun online fashion shop targeting young women who dress with ladylike flair.
What was once a small brick-and-mortar shop only four years ago has now quickly bloomed into a corner market clothing empire, using founder Diana Harbour's massive social media skills.
Red Dress started carving its niche by offering complete outfits: when items were placed into a cart, all the corresponding pieces to create a look were immediately suggested.
From the first click to check out, this allowed shoppers to create complete ensembles in thirty minutes or less.
It was Diana Harbour's ideas and background in copywriting that took Red Dress Boutique's cute-meets-convenience clothing shop and made it a lifestyle brand.
With an extensive blog that allows shoppers to get to know their team, including models, buyers, and other employees, Red Dress almost instantly feels like a part of your family.
Growing, Growing, Grown!
The Red Dress Boutique has received increased national attention since appearing on ABC's reality series Shark Tank, in which entrepreneurs make their business pitch in front of a selected group of investors.
Diana and her husband, Michael, presented their company on the show, asking for an investment of 600,000 for a 5% stake in order to jump-start a new website that would be capable of handling the heavy traffic load related to their recent growth.
The Sharks seemed as impressed with Diana's passion and ideas as her customer base.
Despite this, several investors declined to be a part of this opportunity, stating that they feared that the company wouldn't survive growth due to the fact that individual attention to customers and hand-written touches were what makes the business so special.
Yet both Robert Herjavec and Mark Cuban went in on the deal for 1.2 million for 20% equity, showing that The Red Dress's shoppers aren't the only ones who believe in their vision. That is what we the viewers saw, at least.
However, after the episode was done being recorded, Herjavec backed out of the deal, and Cuban ended up investing $600k for 15% of the company.
As of January 2019, the founders bought back Cuban's equity.
That feeling is magnified by Diana's buying strategy, which is the real kicker in how they connect with their customers.
When visiting large fashion markets in Los Angeles, Las Vegas, or elsewhere, Diana will post pictures of pieces for consideration on the company's social media feeds.
By asking customers what they think, and finding out if they'd like to see them added to their collection (or have any other requests), Red Dress has engaged a massive following that accounts for their amazing growth in just four short years.
The Red Dress Shopping Experience
Visitors to the site are invited to browse the normal categories: What's New, Dresses, Tops, Bottoms, Jewelry, and Shoes. Also linked is the shop's aforementioned blog.
Red Dress Boutique sells a variety of brands, and as well as a recently designed house brand that reflects the feedback Diana has received from her customers. Also, shopping options are updated as often as daily, giving you a reason to drop in all the time.
Over 80% of the items on Red Dress are available for under $50, which is great for those who want updated looks and on-point trends for less. Want jewelry to match?
You can walk away with a complete ensemble for $75, which is less than one-half of a pair of shoes at many similarly targeted brands.
An important part of Red Dress Boutique is how each order is treated: like a present! You'll receive your items wrapped in pretty fluffs of tissue paper, and each with a handwritten note.
Because brands vary, so does quality. However, the reviews linked back to Red Dress's press section from various fashion bloggers all offer high praise.
There are two or three complaints of poor in-store service available if you dig deep enough through an internet search, but otherwise, nary a negative word is to be found.
What If You Don't Like Your Clothes?
Red Dress's return policy is pretty standard: the final clearance can't be sent back. Credit cards will be refunded, less the cost of shipping, for items returned within 21 days, and store credit will be given for those returned within 30.
Would Red Dress Compliment Your Wardrobe?
If you enjoy young, fairly feminine fashion and like to swap out for trends every season or two, you may enjoy exploring the Red Dress brand.
Their fun, young styles could be easily imagined on any college campus, and with a strong social media presence, the company provides a lot of fun fodder for look books, mood boards, and your own inspiration.
Additionally, their return policy is standard, while industry blogs consistently rate their customer service as top-notch.
---
Cheap quality and false advertising

By Shari S.

,

Windsor, Ontario, Canada

,

Nov 21, 2020
Verified Reviewer

Length of Use: Less than 3 months

Overall Experience:

I bought a cardigan advertised as 55 cotton, 45 acrylic.

I received said cardigan, not at all like the quality on the pic and it was 70 acrylic with nylon.

Thin staticky mess. I bought it after seeing it on an influencer who I respect that gushed over it. Maybe they had sent her the quality one and the knock offs are for the rest of us.

So disappointed.

Pros and Cons:

No "pros" were specified in this review
Quality
False advertising

Bottom Line: No, I would not recommend this to a friend

---

Poor quality

By Andrea C.

,

West Chicago, IL

,

Aug 17, 2020
Verified Reviewer

Length of Use: Less than 3 months

Overall Experience:

I ordered a dress in May, I wore it one time and all the lace ripped at the seams. I sent an email through their website last month - no response.

I ordered another dress, haven't worn it yet, hoping for better quality.

Pros and Cons:

Style
Price
Quality
Customer Service did not respond

Bottom Line: No, I would not recommend this to a friend

---

Advertisement

---

Poor return policy

By Michelle C.

,

Pennsylvania

,

Sep 13, 2019
Verified Reviewer

Overall Experience:

Sizing chart is way out of wack, and if you use a coupon code on your order you can only get store credit. No thank you! A coupon should not impact the way I return something. Don't shop here.

Bottom Line: No, I would not recommend this to a friend

---

Bummer, I really loved your boutique.

By Sasha F.

,

Charleston, SC

,

Jul 1, 2019
Verified Reviewer

Overall Experience:

RDB has held a special place in my heart for many many many years, maybe like 7 years?! The clothes are some of the cutest stuff I've ever seen, they style their models so well that you buy the whole outfit, and the prices are fair which is nice.

One thing is truly valued on the site was the exact measurements on the sizing chart. It allowed me to confidently shop for my size without buying something that won't fit and being disappointed...and wasting money since they charge you for return shipping...who doesn't like keeping an extra $7 bucks in their pocket. I wear a Large so the measurement guides are important for my 41-inch bust. However, within the last few months, they changed to a "generic" sizing chart which I find the be completely dumb and not inclusive.

RDB for a fact sells clothes with a bust bigger than 38 because I own so many shirts and tops but according to their size guide they don't...what? They even hilariously have an XL guide on there and they don't even sell XL/Plus close anymore (they did once though, what happened?).

When I asked on Instagram about the size chart, the boutique stated that many girls didn't like the specific sizing chart and asked for a generic chart, which I think is a lie. How could people not appreciate exact sizing and knowing if the garment will fit you or not?! Size small girls need to know if it will be too baggy, size Medium girls like to know if they should size down, up, or buy the Medium, girls who are 5'7+ would like to know the exact length...not an average, not an accurate number. So for the boutique to outright say that they changed because of the customers doesn't seem genuine to me. I can't find any of those reviews, feedbacks, or any kind of email sent out to RDB customers (since they have buyers email address) asking how we feel. If they exist, please share to back your comments up.

They also stated that they will have a chat on their page so I can ask questions there. So guess what, I did? I wanted to know sizing on about 6+ dresses and tops and I sent them every top, asked for length and bust for a Large. They saw my message because it told me O****a was online and checked it. I never got any kind response about my inquiry nor did I get an email about it since they make you add it to chat. I was very disappointed that I didn't get the service they said they would deliver.

I have told many people about this ridiculous change and the boutique's response to it. Not impressed and it truly breaks my heart. I feel like the boutique is being lazy for not adding individual information for each garment. They're going to focus on "descriptive" fit guide, which most are just copy and paste. Maybe add the bust/waist/length info in there too, boo.

Bottom Line: No, I would not recommend this to a friend

---

Advertisement

---

The worst...yuck!

By Danielle L.

,

Orange County, CA

,

May 30, 2019
Verified Reviewer

Overall Experience:

So I have been following some on the "RD babes/influencers" on Instagram and to be honest most of the stuff on the website seems so generic but I finally saw a really cute romper on several bloggers so decided to just go for it and might as well order a summer dress at the same time. I wasn't expecting high-end quality but I also wasn't expecting the garbage it was. The quality of the material is trash, the colors were NOT as vibrant as pictures show, not even close. One of the items was a bright coral but came looking more like a dull rusty orange (UGLY)! In addition to this, the owner Diana seems like a total narcissist, just watch her Instagram stories. She has a long rant about Amazon not cracking down on Chinese companies who sell things that resemble hers but the funny part is both my items say made in China, she claims stuff is made here but even when she was showing samples of materials they were pasted to something with Chinese writing, lol. On top of this I found it ironic that she's complaining about her so-called designs being copied when on several occasions her "models" even say during the try-on sessions "this red dress number is a (insert top designer name) dupe", ummm hello! Hypocritical much? So what did I learn from this purchase? 1.) Spend extra for better quality or 2.) If I'm going for less expensive NEVER order online and especially not from Red Dress Boutique.

Bottom Line: No, I would not recommend this to a friend

---

Stay away!

By Andrew F.

,

Philadelphia, PA

,

Jan 19, 2019
Verified Reviewer

Overall Experience:

This business is a flat out scam. We bought three dresses with "free returns" written all over the website. They shipped low-quality items straight from China and then try to charge hundreds for shipping. When we complained - they changed the website instead of helping us. Avoid this business!

Bottom Line: No, I would not recommend this to a friend

---

Horrible returns experience

By Marie R

,

Los Angeles, CA

,

May 26, 2017
Verified Reviewer

Overall Experience:

I bought a pair of shoes online that I thought were adorable. When I got my shoes a week later, the fit was awful, and the shoes did not look like the picture online. The quality of the shoes was awful; I have seen better quality at discount stores. When wanting to write a review for the shoes, I did not see a place where I could write one. I paid $6 to ship them to me; the shoes are $22. Now to return them, I have to pay another $5. Shipping and returning these shoes has cost me half of the value of the shoe. Instead of buying from this shop look elsewhere.

Bottom Line: No, I would not recommend this to a friend

---

Favorite little shop

By Allie

,

Macon, GA

,

Apr 11, 2017
Verified Reviewer

Overall Experience:

I have been shopping at Red Dress Boutique for about seven years, and I have never been disappointed. I have always received great items at a great price and the best customer service. My purchases from Red Dress are among my favorite articles of clothing. Red Dress is (and has been) my go to for clothing related presents for my friends, sisters, or roommates. I will continue to shop here for many years to come!

Bottom Line: Yes, I would recommend this to a friend

---

Love the stuff. Got it in 2 days as well!

By Michelle Zak

,

Land o Lakes, Florida

,

Sep 21, 2016
Verified Reviewer

Overall Experience:

I love my shoes, I wear a 5.5 and took a chance. They fit and are nice quality. I got a nice body suit as well. It had a very welcoming nice note.

Bottom Line: Yes, I would recommend this to a friend

---

Exactly what I wanted.

By Samy

,

New Braunfels, Texas

,

Jan 18, 2016

Overall Experience:

I only shop at the Red Dress Boutique when they are having a sale because they're a bit pricey. Each time I have shopped there though I have received exactly what I expected! I've never spoke with customer service so I can't say anything about them but the products have been everything I've wanted out of them.

Bottom Line: Yes, I would recommend this to a friend

---

Overall Experience:

Their customer service is horrible and their clothing is extremely overpriced for the quality. The only reasonably priced items are final sale, and the customer service team does not divulge this to you until you attempt to return the item. I have several orders, receipts and shipping order forms that do not state "Final Sale". I also have several emails from customer service telling me that I will not be refunded because they neglected to inform me if an item was final sale. I will not be shopping there again.

Bottom Line: No, I would not recommend this to a friend

---