NewDay USA Reviews
Claimed This company has claimed this profile, is getting alerted on any new customer reviews entering this page, and may engage in dialogue with its customers to address their matters.

Companies cannot pay money or provide goods in order to remove or alter customer reviews.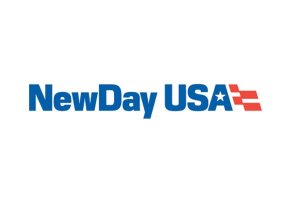 NewDay USA is a mortgage lender that claims to provide a wide range of financial products that can help you save money and achieve your financial goals.
---
This company is actively collecting reviews from its customers. All reviews submitted are subject to moderation and approval to ensure they meet our

Review Guidelines

.

Say no to NewDay USA!

By Harold S.

,

Marine City, MI

,

Jul 13, 2019
Verified Reviewer

Overall Experience:

Poor people skills. Rude and short. Process was broken and sloppy. Fired first rep. Second rep didn't really understand why that was important. Finished because of all the emotional investment. Rates went lower, but we did not benefit. Vets are conned into believing that another greedy vet has their best interest.

Bottom Line: No, I would not recommend this to a friend

Jul 15, 2019

Thank you for bringing this to our attention. We take pride in the knowledge and professionalism of our Account Executives and regret that this was not reflected in your experience.

---

EXCELLENT JOB

By Herbert F.

,

Clarksville, TN

,

Jul 13, 2019
Verified Reviewer

Overall Experience:

My representative Mr. Schultz was very professional and courteous. My wife, who has worked in banking (mortgages), had several questions as it pertained to our contract. Your representative Mr. Schultz answered all her questions without missing a beat. If there was something he didn't know he contacted who he needed to provide an answer. The whole process went well. Thank you for the excellent customer service that was provided.

Bottom Line: Yes, I would recommend this to a friend

---

Advertisement

---

NewDay USA, in one word, "awesome."

By Michael D.

,

Washington

,

Jul 10, 2019
Verified Reviewer

Overall Experience:

We were amazed with the results of the entire process of getting a new mortgage refinance from NewDay USA. From start to finish the first phone call to discuss details, Sean, the NewDay Executive, was patient and explained in detail what will take place and that they will definitely give 110% effort to make this work, which was reassuring with my very challenging request for refinancing. And to our amazement and after periodic document requests and phone calls, Sean and Ashley from the NewDay USA Executive team were able to get the closing request completed. All done with acceptable cost and rates. Thank you NewDay USA Team.

Bottom Line: Yes, I would recommend this to a friend

---

Careful

By Richard G.

,

Indianapolis, IN

,

Jul 10, 2019
Verified Reviewer

Overall Experience:

Probably one of the worst experiences I've ever had.

I have less than perfect credit so my options were limited, I get that, but the amount of leg work and lack of communication is horrific! Title company couldn't find a previous mortgage release I had to hunt it down. Went to that back four times to get the documents they wanted and each time it was "that's not exactly what we need" but it was what they asked for...days for a callback, it's my loan, keep me in the loop!

Got a call on Thursday afternoon, all good! We can close as soon as tomorrow night! Then no call until Sunday then it was oh, we need this...oh and I signed the closing discloser that Thursday.

A lot of mishandling and just bad business. Empty promises and dates they had no meaning of getting to.

Never felt like I was being taken care of.

Bottom Line: No, I would not recommend this to a friend

Jul 11, 2019

Thank you for this feedback. We try to request all of the necessary documentation at the beginning of the process, but further verification is sometimes necessary depending on the unique circumstances of the loan. We apologize for any communication issues and appreciate your patience.

---

Outstanding service

By Moises R.

,

Weslaco, TX

,

Jul 2, 2019
Verified Reviewer

Overall Experience:

Mr. Murphy,

I would like to thank you and your team for all your help! You have been readily available to me and my family. We were able to purchase our home using the VA program with zero money down! This program is outstanding! You, Steven, and your team have made our dream come true. Once again, thank you! To all my brothers and sisters in arms, they are here to serve us as we have served our country. Mr. Murphy's number is 8665750316.

Bottom Line: Yes, I would recommend this to a friend

---

Refinancing

By David S.

,

Vassalboro, ME

,

Jun 11, 2019
Verified Reviewer

Overall Experience:

We had a great experience refinancing with NewDay.

They made everything easy, simple, and FAST.

Our point of contact, Eric Manley was wonderful. We had an issue getting a form from the government, Eric and I had a lengthy three-way phone conversation and got it taken care of. No other company would have worked the people and Eric did to help us.

We thank all involved making it a great experience.

Bottom Line: Yes, I would recommend this to a friend

---

Job well done!

By Kenneth H.

,

Tigard, OR

,

May 28, 2019
Verified Reviewer

Overall Experience:

Upon calling for a refinance we started with a very nice young man. He was very polite. My wife and I are older folks, one 183 and 176. I mention that because sometimes he would have to explain again, I would say he had great patience with us. We had dealt with you previously and found we had the same type person, therefore, we went with you folks again. The only thing we noticed this time there was longer waits from the young man, in fact, we had to call him more than once. My wife and I thought he might be new. I do have to say, my wife is a natural worrier. So when we're waiting on news it was concerning her. All in all, we were very pleased with our service with you folks. Thank you so much.

Bottom Line: Yes, I would recommend this to a friend

---

Advertisement

---

My loan experience

By Dennis P.

,

Trinidad, TX

,

May 15, 2019
Verified Reviewer

Overall Experience:

My time with Jae White and his team was the best. If you're looking for a loan, call Jae, did a great job! Jae stayed in contact with me and kept me informed at all times. I was able to buy my home and put money in my pocket.

Bottom Line: Yes, I would recommend this to a friend

---

Refinance and debt consolidation loan

By Wilberto F.

,

California, MD

,

May 8, 2019
Verified Reviewer

Overall Experience:

I can breathe again after being let go from a job that hurt me financially. I sought help with NewDay USA Loans representative Michael I., whom went above and beyond helping me get approved with the loan.

I was behind on payments and the mortgage, but now I am back on good terms. Thank you from me and the family.

Bottom Line: Yes, I would recommend this to a friend

---

Very helpful

By David L.

,

Louisiana

,

May 3, 2019
Verified Reviewer

Overall Experience:

After calling for info on the NewDay, I was greeted by Cole Krajeski who explained in detail what my options and approximate costs for a loan to pay off credit card debt would be. The whole ordeal from the start was very simple and explained in a matter even I could understand, which in itself is amazing, as I'm not too quick to grasp things at my age. Cole was very patient and professional and is very easy to talk to. I thank him and everyone else that moved this process through so quickly and smoothly, a truly great experience.

Bottom Line: Yes, I would recommend this to a friend

---

My experience

By Marvin M.

,

Fairless Hills, PA

,

May 2, 2019
Verified Reviewer

Overall Experience:

My experience with NewDay was extremely satisfying. After initially going to my local credit union, who were unfamiliar with VA loan process, I decided to call NewDay after seeing one of their television commercials. From start to finish, our loan officer, Destinee, was very engaged and pleasant to work with, she checked in often, and she was very knowledgeable of the steps that were being taken, my wife and I found the entire process to be seamless from start to finish.

Bottom Line: Yes, I would recommend this to a friend

---

HORRIBLE

By Brittany G.

,

Oklahoma

,

Apr 15, 2019
Verified Reviewer

Overall Experience:

The lender we dealt with was AWFUL! We are two weeks past a 40-day contract and he is still coming up with answers such as "I don't know." DO BETTER! Find the answers! My seller is beyond frustrated and has considered not signing an extension unless his buyers switch loan companies. He doesn't answer emails very quickly - as in days - not hours. And he is NEVER friendly. My seller, who is an investor who closes 15+ properties a year, will NEVER go under contract with a buyer with a preapproval letter from NewDay USA again.

Bottom Line: No, I would not recommend this to a friend

Apr 16, 2019

Hello. Please email customerservice@newdayusa.com to provide the buyer's last name and the property address. We would like to look further into these issues.

---

Advertisement

---

I salute the admiral for giving us veterans the best gift of our lives and want him to keep it going until every veteran uses his offer.

By Evan B.

,

Taft, CA

,

Apr 7, 2019
Verified Reviewer

Overall Experience:

The people of NewDay USA are professional and very helpful. We veterans often need help and sometimes we do not understand what needs to be done, but when a problem arose your people stuck with the program and helped get it done. Many other organizations just treat the situation as a part of the job, but not as a personal issue to help the veteran. You are the best.

Bottom Line: Yes, I would recommend this to a friend

---

Refinance my home

By Daniel B.

,

Miamisburg, OH

,

Apr 4, 2019
Verified Reviewer

Overall Experience:

After inquiring about NewDay, I was contacted by Mr. Sergio Navarrete. Over a period of about two weeks, Sergio was very helpful in getting the application started, getting all of the necessary forms completed, and getting the loan closed. We were very impressed with Sergio's knowledge and his willingness to help us through the process. Today, Monday, April 1st, we received the checks for our loan payoffs and our personal money. The process was fairly easy and Mr. Navarrete was extremely helpful. We are glad we went with NewDay and will definitely let others know of our good experiences. Thank you NewDay USA.

Bottom Line: Yes, I would recommend this to a friend

---

Thank you so much

By John W.

,

Powhatan, VA

,

Apr 2, 2019
Verified Reviewer

Overall Experience:

My wife and I would like to thank and praise NewDay for helping us re-finance our property and consolidate and our debt. We are now planning our future with a solid financial foundation and a much brighter and manageable debt and credit situation.

Mr. Andrew Engel provided us with excellent care and treatment during this transaction. He went above and beyond in order to asset us and complete our wishes.

Bottom Line: Yes, I would recommend this to a friend

---

Re-finance loan

By Carlos V.

,

Miami, FL

,

Mar 30, 2019
Verified Reviewer

Overall Experience:

I had a great experience with NewDay USA. Will, my loan person, was very helpful throughout the entire process. The process was quick and painless.

Bottom Line: Yes, I would recommend this to a friend

---

Overall Experience:

House looks sound and adequate for my son, his wife, and myself. Still needs termite prevention, spouting of course wherever appropriate and necessary, and a tighter closing of the third garage door front right sid. I am almost 90 years old (11-04-29), a Korean War veteran '52-'53, and served in the USAF a continuous 27 years. Wife is deceased. (Retired as an O5 in 1975, eight years enlisted to Tech Sergeant, OCS, and 19 years commissioned.) Very pleased with the three young ladies who completed the sale, especially my daughter in law's - Coldwell Banker, Amy Gregorcyk, Realtor. They all knew their business, and all were very helpful, especially Amy! (Thank you Sir! William Potter!) The other two ladies were Julie Vilia, and Lindsay Wessel; both very business-oriented.

Bottom Line: Yes, I would recommend this to a friend

---

Advertisement

---

Pleased

By Louis S.

,

Fairbanks, AK

,

Mar 29, 2019
Verified Reviewer

Overall Experience:

Arron Jacobson was a very helpful, nice, pleasant, respectful, easy-going person to work with. He always gets back with you right away, called right away when the underwriters needed a little more. The whole teamed worked very well together. Thank you all, we now have a much-needed new home. We have absolutely nothing negative to say.

Thank you again!

Bottom Line: Yes, I would recommend this to a friend

---

The beginning

By James P.

,

Magnolia, TX

,

Mar 28, 2019
Verified Reviewer

Overall Experience:

This was and has been my most memorable experience of all time, and I don't mean to sound like I'm buttering it up. From the start of our journey to this beautiful whole new life ahead of us, I can honestly say, I was honored by our agent's professional leadership and service. The experience lived up to promises made and promises kept. To that point, we are thoroughly pleased and excited to begin a new relationship and will always remember how we got here! I'm only 65, served four years in the Army, heavy artillery, my dad is approaching 90 and spent 27 glorious years in the Air Force, first as airman and then to war in Korea and back to the states as a recruiter and finally OCS, officers candidate school, and retired 27 years a lieutenant colonel. Thank you admiral for a great experience and a valuable team. We salute you!

Bottom Line: Yes, I would recommend this to a friend

---

Positive experience with NewDay USA and executive agent

By Terry D.

,

Hot Springs, AR

,

Mar 20, 2019
Verified Reviewer

Overall Experience:

I decided to try NewDay USA for my first home. Charles Clark was very helpful and answered my questions, more than once. He and my realtor, Lawana Whaley worked together very well to find me that perfect home, and it was, in a very short time. Love it! As a room that my four rescue cats will call their own. A fenced in yard will be great when I have a service dog. I said I needed elbow room and lots of light. Well done. Thank you for making this a positive experience for me. I will recommend NewDay USA, Charles Clark and my realtor, Lawana Whaley, here in Hot Springs, AR.

Bottom Line: Yes, I would recommend this to a friend

---

Fantastic service

By Kevin W.

,

Williamstown, NJ

,

Mar 8, 2019
Verified Reviewer

Overall Experience:

Brandon D. helped us so much. He did a wonderful job from start to finish. This was our first refinance and even when little things got in the way he worked with us to solve them. I will be sharing NewDay with all my family and friends. Thank you!

Bottom Line: Yes, I would recommend this to a friend

---

The outstanding service by NewDay USA

By Joseph R.

,

Las Vegas, NV

,

Mar 7, 2019
Verified Reviewer

Overall Experience:

I am so pleased with the outstanding services that were provided to me by this organization. I had Mr. Ryan Watson as my account manager and the outstanding manner in which he handled my account is unbelievable. I needed to consolidate my credit card debt and refinance my home to VA, but did not believe it could be done. Mr. Watson told me, "let's start an application and I will get back to you later this afternoon with options we may be able to do." He worked out several options and we decided on the one that just closed. I was in an interest only conventional loan which would have almost doubled my payments in 2020. Mr. Watson really worked hard to get me this VA loan, he kept us abreast of where the process was at all times, and we are amazed at Mr. Watsons the knowledge of all the aspects of the loan. Mr. Watson answered all our questions and always gave us advice and options on which way to go. Thank you for having such dedicated individuals on your staff.

Bottom Line: Yes, I would recommend this to a friend

---

Advertisement

---

Home refinance

By Jack C.

,

Riverdale, GA

,

Feb 25, 2019
Verified Reviewer

Overall Experience:

We were referred to NewDay by a friend who had refinanced their home and had a good experience. Upon contacting NewDay, we were immediately contacted in return and began the refinance experience. Because everything except closing was done by email and phone conversations, it was a fairly simple process. The response by our contact person was almost immediate each time we had a question or emailed paperwork. He made it easy and as brief as possible each time. The only hitch we had was receiving the payout checks to two of our creditors and ourselves. We were told they would be overnighted on a Friday the 15th but did not receive them until Monday the 18th. We assume this was because it was a holiday weekend. We will absolutely refer anyone we know who is thinking about refinancing their home to NewDay.

Bottom Line: Yes, I would recommend this to a friend

---

Refinance

By Ray C.

,

Southport, NC

,

Feb 16, 2019
Verified Reviewer

Overall Experience:

I am very satisfied with the way my refinance was handled. Everything went very smoothly. If I have a complaint it is on the closing. I didn't understand how the bills that were included in the refinance would be paid. I was very surprised to receive checks, which I had to make sure were mailed. I handle all my bill paying online so I had to print off statements to include with the checks to get the monies credited properly. This was a small inconvenience and really my only complaint. I feel I should have had this explained to me during the process so that I could have been prepared.

Bottom Line: Yes, I would recommend this to a friend

---

The BEST loan experience - EVER!

Bluffton, SC

,

Feb 15, 2019
Verified Reviewer

Overall Experience:

We are very thankful and impressed with NewDay and our Loan Manager, Zach. We have had similar loans such as this through our 50-year marriage and this was amazing, as we were "walked" right through due to Zach's explanations and courtesy.

He was available for ALL of our telephone questions and requests! THANK you so much for processing our loan to renovate our home in Sun City!

Bottom Line: Yes, I would recommend this to a friend

---

The VA loan process with NewDay is the best I have ever had, refinancing a mortgage.

By Haywood B.

,

Swansea, SC

,

Feb 14, 2019
Verified Reviewer

Overall Experience:

The loan process was well organized, simple to follow in providing required documentation and not time-consuming. I appreciated the professional conduct of my account manager (Alexander E. Herrera) who went out of his way to ensure my loan was completed in a timely manner.

Bottom Line: Yes, I would recommend this to a friend

---

Not a good decision to go with NewDay USA

By RJ K.

,

North Carolina

,

Feb 14, 2019
Verified Reviewer

Overall Experience:

NewDay sells your loans folks! Better read the fine print! They sold mine to a po-dunk outfit called Freedom Mortgage and they are a DISASTER! Just refinanced again in order not to deal with this incompetent mortgage company. Is NewDay a good refi for Vets? Heck NO! The current CEO is more about telling you how many years of service he has in his commercials rather than keep mortgages in-house for all vets. Keep in mind that they have been sued as well in the past by a veteran organization! It's a swindle. Warmest regards, Retired Commander.

Bottom Line: No, I would not recommend this to a friend

Feb 15, 2019

Thank you for reaching out to us. A servicing transfer is a common practice in the mortgage industry, and does not affect the terms and conditions of your loan. This practice makes it possible for us to serve more Veteran families. We are sorry to hear of your poor experience with Freedom, and wish you the best moving forward.

---