OptiMind Reviews
Claimed This company has claimed this profile, is getting alerted on any new customer reviews entering this page, and may engage in dialogue with its customers to address their matters.

Companies cannot pay money or provide goods in order to remove or alter customer reviews.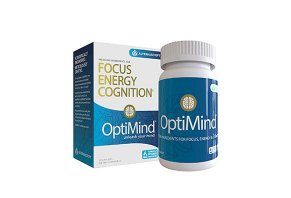 OptiMind is a nootropic supplement that allegedly helps improve your memory and focus as well as boost energy. Learn how customers are rating this product.
---
Awful customer service. Made me nauseous/dizzy.

By Amanda T.

,

New Jersey

,

Nov 9, 2019
Verified Reviewer

Overall Experience:

Signed up for their free trial pack. Was immediately charged and sent 2 bottles of the stuff before the week of the free trial was up. My bank thought the charge was fraud and it froze my account, yet their payment was still sent through. Despite all of this I thought I'd give it a real try. Some days I felt like it worked, others it made me nauseous and dizzy. Just didn't feel like it was worth it. I received no emails or notifications so I wasn't sure how to cancel. In less than a month and a half I was charged and sent another 2 bottles. I hadn't even finished 1 from the first shipment. I finally figured out how to cancel it and tried to refund the latest shipment. Apparently you can only send back your first shipment within 30 days. All other sales are final, even if you haven't even opened the package and call them they day it arrives in your mailbox. They don't care about their customers. Just want to take your money and run. Product has negative effects for SOME people, as is stated in other reviews. They should take a little more care in their customers satisfaction.

Bottom Line: No, I would not recommend this to a friend

---

Product doesn't work, customer support wasn't any better

By Jose R.

,

Columbus, OH

,

Sep 12, 2019
Verified Reviewer

Overall Experience:

The product did not produce any noticeable difference. The company is extremely unhelpful in cancellation requested. I also do not like the subscription model they claim in their email response: "Our free trial works just like Amazon Prime or Netflix. You get to try it out totally free and we even pay for shipping. You can try it out for a few days to see if it works – if you don't like it, you can cancel at any time. If not canceled after 14 days, we enroll you in a subscription and send your first order so you can continue to feel the effects. You may have overlooked it, but you have agreed to this before checking out when the free trial was ordered." I would say the only difference is both Amazon Prime and Netflix give a more visual policy that states you will be charged on a subscription basis where AlternaScript places this information in an area that does not relay to the customer that this is the case. All in all, the product is crap and so is the company.

Bottom Line: No, I would not recommend this to a friend

---

Advertisement

---

The money they steal with their auto-subscription is the only reason why this company still exists

By Rachel K.

,

St. Louis, MO

,

Feb 2, 2019
Verified Reviewer

Overall Experience:

I hope that anyone buying the product will take the bad reviews seriously and save themselves, because they will take your money and you will not get it back. I know that scams like OptiMind often use paid five-star reviews to build up a reputation they don't deserve, but this is just like any other run-of-the-mill business scheme that relies on customer negligence and forgetfulness for profits.

I signed up for the free trial and, like everyone else it seems, was charged around $80 five days later. I was into day seven of the free trial, and mind you had already stopped taking the pills - if you look at the ingredients, this pill is a glorified multivitamin. So I called and was on hold for about half an hour to try to cancel the subscription and get back the money they took, was eventually forced to leave a message because I had to get ready for work, and I never heard back. So I emailed them as well - they offer emailing as an option outside of calling that can actually lead to getting your issues solved, but I received an automated response, so that is not the case.

Suffice it to say that after much rigamarole they wouldn't give me a refund, but they did go ahead and offer me a discounted rate for a double bottle order at $63.65. So I had a good laugh at that one.

Don't order this pill. It does nothing, they will find reasons to keep charging your account, and they are a brick wall when it comes to negotiation. Wash a B2 supplement down with some coffee every day and let this company go bankrupt like it should.

Bottom Line: No, I would not recommend this to a friend

---

Do not buy this product

By Haley S.

,

Boston, MA

,

Aug 28, 2018
Verified Reviewer

Overall Experience:

Never, ever order from their site. I was charged $75 for a product that doesn't work and when I tried to get a refund, they were unhelpful and strange. Do yourself a favor and not buy this product. It will save you the headache.

Bottom Line: No, I would not recommend this to a friend

---

Overall Experience:

I ordered this supplement in high hopes of it working, and after two months of it not working, I called to cancel the subscription. They mailed it anyway. I called them to mail it back, and their representative told me to put RTS (return to sender) and they would refund my credit card. They did not refund my card because they said I put RTS on the package and they could not process the return. They got their product back unopened, and I have tracking on the package that they did receive it, and they still charged my card for a product that was returned.

I will give bad reviews for their product, and they are not very honest. I even have their transcript that THEIR REP told me to put RTS on the package.

Bottom Line: No, I would not recommend this to a friend

---

Overall Experience:

I never do this, but I feel like I have to.

To give you some background, I am a wife, a mother of 3 beautiful daughters, I have a full-time job, and I just started school again. I decided to try this thing called OptiMind. They have a trial, but I had to pay $10 for shipping.

During the trial, my husband and I did not like the person it made me. I not only didn't get any of the promised affects (and yes I did the suggested actions to help out), I planned out each day; how much time I would spend on school work and made out a planner and everything, but the pills made me irritable, and I seemed angry. After I stopped taking them, I feel much better.

Well, like any busy mom would, I forget about things. Last night they charged $73 to my account. So I figured if I contacted them and let them know what happened maybe be we could work it out. That's not how it happened. I emailed them first thing this morning, told them my symptoms and explained I forgot, hoping they would understand. But the response I got was not at all what I expected. They told me I agreed to the terms when I made the purchase, and they are not going to send my refund. But what really got me was they didn't even mention my symptoms, not an explanation or apology or anything.

If you decide to try them out, please take into consideration what I went through. Also, while you are checking out for your trial date, they prompt you at least five other times to buy more of their products and you have to either agreed to buy the products or keep clicking "no thank you."

Bottom Line: No, I would not recommend this to a friend

---

Pleasantly surprised

By Genavieve

,

Pittsfield, MA

,

Dec 27, 2017
Verified Reviewer

Overall Experience:

I've been a supplement buyer for many years and have seen and tried many different potions. I buy for a small Cooperative in my area.

My brother turned me on to OptiMind, and I was skeptical but hopeful.

The first day, I had increased energy, deep ability to focus, and my mind was positive.

The second day, same, and I was excited to try again.

Days later, I contacted the company and asked them to rush my order! That's not something I do.

So I'm pleased and will talk about it to my clients and continue to take it myself.

Bottom Line: Yes, I would recommend this to a friend

---

Advertisement

---

Worst product ever

By Kat Dono

,

Boston, MA

,

Dec 11, 2017
Verified Reviewer

Overall Experience:

I got the trial of this, and it did nothing. Then I find out the company charged me, without asking, $80 of the pills! They made a loophole of being pale to charge you by putting the receipt in the terms and conditions of their pill! They are scam artists and everyone could save money with a cup of coffee or tea. I am trying to get my money back right now so I'll keep everyone posted.

Bottom Line: No, I would not recommend this to a friend

---

Very unhappy with customer service

By Jen Dixon

,

Louisiana

,

Nov 17, 2017
Verified Reviewer

Overall Experience:

I've just gotten off the phone with OptiMind customer service. I returned the first order within 30 days after canceling my order. (I'm not reviewing the product, just customer service.)

I was never reimbursed and was charged $73.32 again the next month. I called again. I was told they had no record of the cancellation, and that it was my word against theirs. Then the agent said they had been having quite a few problems with one agent who said they were canceling and then wouldn't, and if I knew the name of who I canceled with, they'd reimburse. Of course I don't remember a name after a month back.

I asked for a manager, and he wasn't available. He was supposed to call back and never did. I had asked the agent's name I was speaking with and the supervisor who would call me back. He gave me the names Luke and Kennedy. When I called this time, I asked for Luke or Kennedy and the agent, Tess, said no one worked there by those names, and that the computer showed I'd spoken with Kyle and Tim, so obviously they gave me fictitious names.

Their guarantee is worthless. I've basically lost $146. Buyer beware!

Bottom Line: No, I would not recommend this to a friend

---

Awful pill, awful company

By Sara Weborg

,

Wisconsin

,

Oct 5, 2017
Verified Reviewer

Overall Experience:

I've been trying to cancel since August; I've sent emails, I've called. For the longest time, the "forgot password" email was not sending, and I couldn't log into the website even. Once I could actually log into the website, the cancel feature doesn't even work and every contact option brings you back to the same dead end. I'm shaking angrily.

They have charged me $207 for this pill when I wanted the free trial and tried to say I hated it once I had the sample in hand. It made me feel absolutely awful. And if I would have had a subscription choice I would have only asked for one bottle, not two every single month! I have them piled up because I don't want them!

I got extremely sick, I want my money back, and this entire brand is a scam. You can't even leave a review on their website! So how are those even real?

Bottom Line: No, I would not recommend this to a friend

---

Auto trial, plus fake paid 5-star reviews. Do not buy or use free trial.

Overall Experience:

The bottom line is:

1) Shady autoship practices snuck in with the "free trial."

2) Poor customer support and no refunds, regardless of satisfaction or even allergic reactions.

3) Poor communication when trying to cancel autoship subscriptions (website says one must "call" to cancel and gives no online ability to remove payment information!).

4) Poor proprietary blend; low amount of mg's for important info and overloaded caffeine amount!!

Do NOT buy or support these practices!

Bottom Line: No, I would not recommend this to a friend

---

On a scale of 1-10, below zero

Overall Experience:

It's unfortunate, but I have to say that OptiMind is zero quality all across the board. I don't normally do reviews, but I have to sacrifice sometimes to do this in order to save some peoples money.

First of all, I only signed up for a 14-day trial. Of course, shortly after I got a full bottle delivered and charged to my account and two more full bottles a month later. I don't normally order things online since it is a scam a lot of times, but I was very excited about this product. When my 14-day trial came I was excited and I took it every day as it was advised on the package. I didn't feel anything and I read a few reviews and research and decided to give it a little bit more time, and when the first bottle arrived I decided to try it for the full month and see how it is going to "change my life." Very unfortunately, nothing happened except that I get way too much caffeine in my body which caused me to be all over the place and not focused at all. Two cups of coffee can do the same job!

I have to note that I live a very healthy lifestyle with lots of exercise and meditation so I'm very sensitive to anything artificial as I don't consume artificial things. I feel that I can use some help on my focus but 10 minutes of meditation can do a better job and that is completely free and does not cost 80 bucks.

So I called to cancel and to get my money back from the unused bottles, but of course, customer service failed me as well as the product. An agent named Nikki flat out told me that the money back guarantee was only for the first 30 days and they will not give my money back or help me out with the four packages that I cannot consume. Well as long as the sale is done their work is done.

I don't trust the product, I don't trust the company, and I don't like the customer service. And I don't like the fact that I have to take time out of my precious life to do this. I wish I could send this money to people who need it, but the rich are getting richer and you are not getting smarter.

Bottom Line: No, I would not recommend this to a friend

---

Advertisement

---

Overall Experience:

I signed up for the free trial, and just a week later I was charged $69.31. I've called three times and all three times it persists you to leave a voicemail. Finally, I left a voicemail. The website says that you may call or TEXT at any time to cancel. I immediately received a text with smiley faces after every response. They assured me that I needed to call. So they will TEXT you, but not answer or respond. I've always sent an email without a response.

This company is a scam, do not buy!

Bottom Line: No, I would not recommend this to a friend

---

Stole my money

By Rebekah

,

North Carolina

,

Jul 23, 2017
Verified Reviewer

Overall Experience:

I signed up for the "free trial". Next thing I know I have $73 and some odd cents missing from my checking account, which I had set aside as school tuition to pay for my medical assisting classes I will be starting in September.

It is not a free trial if they take my money without my permission. Plus I have yet to notice a difference at all from their product. I've gotten better results from the Wal-Mart version of this product. I didn't notice my school tuition was missing until they were closed soit'ss to be determined if I will get my money back.

Bottom Line: No, I would not recommend this to a friend

---

Overall Experience:

I don't know who I was before Optimind, but it has truly changed my life for the better. I teach and train Brazilian Jiu-Jitsu, and some days, I'd just not have the motivation to even stretch. I had little focus compared to what I do on Optimind and, needless to say, it is now permanently a part of my healthy daily dietary supplement battery. No matter who you are or what you do, I'm willing to bet this will improve your abilities.

Bottom Line: Yes, I would recommend this to a friend

---

No benefit + Scam trial

By Joshua

,

Florida

,

Sep 19, 2016
Verified Reviewer

Overall Experience:

I didn't notice any benefit. I canceled the trial yet they still billed me for $45.

Bottom Line: No, I would not recommend this to a friend

---

Prior Adderall User take

By DJ Flowers

,

Texas

,

Jul 26, 2016
Verified Reviewer

Overall Experience:

First of all. I'd like to point out I've been on Prescription medications for ADHD off and on for years (Adderall, Ritilen, Vyvanse, MetaDate etc.), with Adderall being the king of them all. I think intelligence is subjective and think I have average intelligence but think I am smarter than others in certain areas. I've also suffered from MDD, PTSD, Bipolar 2 among other things so I take medications that severely fog my brain activity.

Being off Adderall and having stuff add to overall brain decline puts me in a bit of a lurch. So I have been drastically looking for something non prescription based to fill the void and hopefully at least give me some much needed push and clarity. I've been scammed by a few nootropics already (Adderlin being amonst them). I fully know that a good majority are scams and buy them anyway. It's not lack of common sense but more or an act of desperation as I know I have potential and don't want my time to run out trying to get the most out of my life.

I stumbled upon Optimind while I was ordering Geniux at the same time (haven't tried it yet). I got the Optimind sample free of charge and super fast (2 business days). I didn't take it the first day because I wanted to take it when I first wake to see if it really drove me to do anything on a fresh day. I've only taken one pill so I can't review what the longer term effects/benefits will be, but I can say I've noticed a positive difference and that's something I never thought I'd say about a nootropic. I've gotten increased motivation, clarity, energy today and done stuff that I've put off for sometime.

As someone who's take prescription and natural supplements I can tell you this by far has been the best. I can't yet say if it will yield better memory and other benefits, but thus far it's effecting something in the brain. I rated it above average because I do think most nootropics are scams and couldn't give it a perfect score because although it's been positive I haven't seen the memory effects yet and it still lags behind anything you could get from a doctor. I hope this review helps though and gives you some insight. The effects of it might depend on whether you are someone who really NEEDS said effects and not someone merely trying to acquire something to for a quick boost to pass a test or something.

Bottom Line: Yes, I would recommend this to a friend

---

Advertisement

---

Poor Customer Service

By Megan

,

Ohio

,

Jun 12, 2016
Verified Reviewer

Overall Experience:

The product for me did not work and I told them that through an email. Instead of an ACTUAL PERSON responding to my email, they made a charge to my account without my permission. At the time I did not know that the email wouldn't work so I emailed them a second time and they then made a second charge!

The website says, "We're here to help people, and never intend to take people's money when they didn't want to give it to us. We'll happily issue you a full refund as long as it's within 30 days of the charge."

I was charged in April and this is June and the TWO refunds that are owed to me are still not corrected.

Bottom Line: No, I would not recommend this to a friend

---

Skeptical at first but WOW

By Patrick

,

Los Angeles, CA

,

Jun 7, 2016
Verified Reviewer

Overall Experience:

Okay, the best way to describe the feeling is "in the zone". I am in sales and noticed that I was more alert, responsive, and you just feel good. I'm pretty tolerant to caffeine and I do not feel anything when I drink coffee but OptiMind kicks in quick and last all throughout my 8 hour shift. I do not feel a crash at all. Also, if you call their customer service in the evenings, Victoria is very helpful and able to give you discounts!

Bottom Line: Yes, I would recommend this to a friend

---

Limitless

By Fitz

,

New York, NY

,

May 27, 2016
Verified Reviewer

Overall Experience:

I actually feel unstoppable on this. I can't explain it. I struggle with some brain defects. Nobody knows when I take this. I'm on point, exceptional, I'm perfect.

Bottom Line: Yes, I would recommend this to a friend

---

Clean unobtrusively powerful stack

By Alex Kanakis

,

Sherman, TX

,

Apr 17, 2016
Verified Reviewer

Overall Experience:

I wouldn't call OptiMind a stimulant, which unfortunately gets associated with cognitive enhancement too often. That doesn't mean this one of those obscure nootropics that has to build up over a long time. I actually felt this stuff, in the background of my mind, driving my focus smoothly down a highway without bumps or stop signs. But most importantly, I wasn't speeding, rather a chill focus pretty similar to a moderate dose of Vyvanse, which is the smoothest of the amphetamines. Except the only chemical stimulant in this is caffeine, so OptiMind creates sustainable energy unlike the fake perception of productivity that misuse of amphetamines causes.

Bottom Line: Yes, I would recommend this to a friend

---

Amazing product!

By Nolan Roy

,

Piedmont, OK

,

Apr 11, 2016
Verified Reviewer

Overall Experience:

This product has changed the way I function entirely. Unfortunately, I have been diagnosed with A.D.H.D. at a young age and have been on meds for years. Recently within the last year, I have decided to stop taking all medications and try to manage my A.D.H.D. through other means.

Now, every morning I wake up and take two Optimind supplements, as well as Fish Oil and a multi Vitamin. These supplements combined has made my life much better! This pill is NOT a drug. It will not give you a "High."

I am extremely conscious of what I put in my body. Having said that, I did a LOT of research on this supplement before investing in it, and ingesting it. The pill is Totally F.D.A. Approved and has NO side effects.. as far as I know.

How I know is I took this pill for three weeks and cut my self off entirely.

Never have I felt any kind of withdraw from the supplement, nor cravings for it.

The only reason I take it is to help me on a day to day basis to function. I don't need it to even to function properly, because I believe I am fully capable of doing that on my own.

The main reason I take Optimind is to help me, as a cup of coffee helps me, but this supplement goes much further than that.

It is as though over time, this pill is actually increasing my capability to comprehend new information and lock it into my "mental data bank."

I seriously recommend to try this supplement if you can. The company is extremely professional. They gave me a free trial and then gave me a discount for writing a review about them.

The review could either be positive or negative, depending on how I felt. I am not one to give compliments to others when they are not deserved.

This company has earned my respect and trust and I believe in them. In fact, I believe in them so much at this point I am ready to invest in stock options.

I am telling you this because I know there are a lot of "scams" out there that want to take your money. And trust me, I have been taken advantage of before. Optimind DID NOT DO THAT at all. They were professional, and kind. Probably the most professional business I have ever dealt with in fact. And I work in marketing.

The point of this review is to tell you to put your self out there. Trust them, at least trust them enough to send you a FREE sample, and come to your own conclusion about the company.

I am also not one to take time out of my daily life to write a review like this, but this supplement has done so much for me I took my entire lunch break at work to write this.

Thank you for your time, and consideration.

By the way, I am not an employee of this company. I am just a normal person who is looking for a way to improve my life on a daily basis by eating healthy and taking supplements and vitamins. Optimind is included among other things in my daily routine and I would not be the same with out it.

Bottom Line: Yes, I would recommend this to a friend

---

Advertisement

---

OptiMind

By Greg Strotman

,

Pinellas Park, FL

,

Apr 10, 2016
Verified Reviewer

Overall Experience:

I'm definitely loving OPtiMind. I have more focus at work and more energy.

Bottom Line: Yes, I would recommend this to a friend

---

Amazing

By Tyler Wolf

,

Traverse City, Michigan

,

Apr 5, 2016
Verified Reviewer

Overall Experience:

Honestly if it wasn't for Optimind, I wouldn't be doing so well with my studies. It gives me the drive I need without having to take my ADHD meds that I've been on my entire life. You guys are the reason I'll be serving this country so quickly (US ARMY STRONG), my set date in 2 months might be moved up and I will definitely be ordering more of these. Again I want to thank you guys so much.

Bottom Line: Yes, I would recommend this to a friend

---

It's replacing what is prescription meds

Lynn, MA

,

Apr 4, 2016
Verified Reviewer

Overall Experience:

Like everyone else, I was skeptic, but walked into it with an open mind.

I have tried many supplements, attempting to substitute my medication, due to the fact I'm on such a low dosage. Keeping that in mind, that's where I got the train of thought about using something on a natural supplement level, IF with high enough quality and potency, and with the proper mixture, I should be able to find something. At least that's what I've been saying for quite a few months now.

I read a review from a blogger that's been going through the similar struggle (of finding a natural supplement to substitute or assist with current meds). After reviewing the ingredients, and reading the individual's review, it convinced me enough to send for the trial. Before and during the trial, customer service was quick to respond, and never hesitated. Just speaking on a customer service level, they have a phenomenal crew.

Now brass tacks, this is hands down the best supplement I've been able to get my hands on, and for a reasonable price. I mean, come on, completely risk-free? If the product doesn't work for you for some reason (everybody's body chemistry is different), you can cancel the order before it is even shipped to you. Even then, you can still cancel the order if you have already received it, and get your refund, if you're not satisfied for some unknown reason.

Like I said, personally, I found what I was looking for. The fog has been lifted, focused applied, and I'm more than satisfied.

Bottom Line: Yes, I would recommend this to a friend

---

Takes away my ADD

By Caitlin

,

Nashville, TN

,

Apr 1, 2016
Verified Reviewer

Overall Experience:

When I first heard about this stuff (on Facebook) I doubted it would do a thing. I have very little faith in "supplements" because most are bogus, and purely placebo effects. But decided to do the trial. The first day, I noticed a small bump in energy, but nothing huge. But as it built up in my system, I noticed some changes. Normally when I read out loud, I will trip over my words because my brain and mouth just don't want to work at the same speed. After about 5 days, I was reading something to a roommate and was able to read it perfectly to him because I was really focused in on it. I wasn't even aware of it until I stopped reading. That was the moment that it really clicked that this stuff works. I've been able to pretty much give up energy drinks too, because this works better. It's not something you will be instantly aware of. But it definitely works. My courier did the trial believing it wouldn't do a thing. She is obsessed now. It's helped her ADD a ton as well.

Bottom Line: Yes, I would recommend this to a friend

---

Best decision ever

By Casey M

,

Birmingham, AL

,

Mar 30, 2016
Verified Reviewer

Overall Experience:

If anybody wants to feel more energetic, confident, ambitious, and even smarter, buy this product. I decided to do the trial and fell in love. This product will completely change you. It helps with my anxiety/depression, it helps me wake up in the morning, and it completely changed my thought process. It won't make you Bradley Cooper, but it WILL change you after taking it for a few days. I highly recommend it. If there's a trial, give it a shot. But I recommend skipping the trial and just buying a whole bottle. It's definitely worth it.

Bottom Line: Yes, I would recommend this to a friend

---