Redwood by UMZU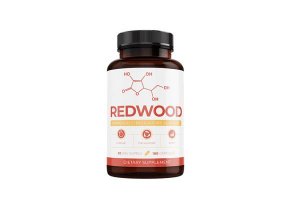 Using a simple set of ingredients and excellent customer service, Redwood by UMZU is a supplement that claims to help support your blood circulation.
Redwood by UMZU Review: Ingredients, Effectiveness, Side Effects, Cost, and More
Redwood by UMZU is a supplement that uses plant-derived ingredients they claim can help boost your blood flow.
What makes the supplement unique is that its ingredients list is pretty concise: vitamin C, garlic, horse chestnut extract, pine bark extract and a proprietary ingredient called Vasodrive.
UMZU is a U.S.-based company that sells a variety of supplements
In this review, we'll do a deep dive into those ingredients, talk about how the supplement works and tackle some of the important issues that pop up with supplements like this: side effects, pricing, returns, and competing products.
We'll wrap up with our thoughts about the supplements overall pros and cons.
Redwood by UMZU Ingredients: Effectiveness and Side Effects
One bottle of Redwood capsules contains 180 capsules. They recommend that you take three capsules up to two times a day, once in the morning and once at night. If you take them twice a day, one bottle will last you 30 days.
By taking the supplement in this manner, UMZU says that you can experience the following benefits:
"Stabilized blood pressure"
"Improved blood flow to your extremities"
"Rise in strength and performance"
"Improved vascular health and function"
Their website includes an asterisk-type mark next to each of these statements. Those marks lead to the following disclaimer:
"These statements have not been evaluated by the Food and Drug Administration. These products are not intended to diagnose, treat, cure or prevent any disease. Product results may vary from person to person ... Do not use this information for diagnosing or treating a health problem or disease, or prescribing of any medications or supplements. Only your healthcare provider should diagnose your healthcare problems and prescribe treatment."
With this in mind, how is it possible to determine if Redwood actually works and if any of the claims on their site are legitimate? At HighYa, we answer this question by looking at the ingredients because they're the key to the supplement's effectiveness.
Below, we list Redwood's ingredients and provide a summary of the research about that ingredient:
Vitamin C and Garlic
Redwood's website indicates that using a combination of vitamin C and garlic can produce "great improvement in blood flow and nutrient delivery. They also refer to something called "N.O. output," saying the ingredients help increase it.
"N.O." refers to nitric oxide, a chemical which helps your cardiovascular system. According to Healthline, nitric oxide provides the following benefits:
Widen blood vessels to promote better blood flow
Improved exercise performance
Lower blood pressure
Better brain function
Exactly how much vitamin C and garlic is required to boost your nitric oxide levels in a meaningful way is a mystery, though. We weren't able to find any studies that provided concrete evidence that taking a powdered, supplement form of the two ingredients over time could consistently help blood flow.
Furthermore, the Redwood site doesn't say how many milligrams of vitamin C and garlic are in each capsule, which furthers the murkiness of how effective the supplement actually is.
WebMD notes that the side effects of vitamin C are a legitimate concern if you take more than 2,000 milligrams daily. At that point, you could get kidney stones and/or severe diarrhea. Redwood contains 1,000 milligrams of Vitamin C per serving.
Garlic's side effects include gas, nausea, vomiting, body odor and diarrhea, but WebMD says these side effects tend to be worse with raw garlic.
Horse Chestnut Extract
According to independent supplement testing lab ConsumerLab, horse chestnut is a popular ingredient in supplements in Germany. It is often touted as a way to help with varicose veins, which would be in line with Redwood's claims to help blood flow (varicose veins are spots in veins where blood pools instead of flowing freely).
However, ConsumerLab notes that, "while horse chestnut reduces these symptoms, no studies have evaluated whether it can make visible varicose veins disappear, or prevent new ones from developing."
This tells us that there's a chance Redwood could help reduce some varicose veins, it most likely won't cure them. So, keep that in mind as you ponder your own symptoms; this isn't a miracle cure for varicose veins.
As for side effects, horse chestnut extract is "quite safe," ConsumerLab noted.
Pine Bark Extract (Pycnogenol)
We wanted to learn more about this ingredient, so we called UMZU's customer service. They told us that the pine bark extract they use is called "Pycnogenol".
Verywell Health notes that this ingredient is packed with antioxidants and is often wrapped in some pretty glamorous claims from supplement companies.
However, Verywell notes that few of the studies upon which these claims are found are independent. In other words, most of the studies have been paid for by supplement companies, which tends to decrease a studies value since the company paying for the study is the same company trying to sell you the supplement.
They do say there are some studies that show it may be able to help with circulation and improved functioning of the "thin membrane lining the inside of the heart." The same study indicates that Pycnogenol may also be able to increase nitric oxide levels.
As for side effects, Verywell noted that some people have experienced some minor complications like an upset stomach or dizziness. They also noted that it can lead to irritability and decreased energy if it's part of a treatment plan for ADHD.
Vasodrive
Vasodrive is the final ingredient in Redwood and perhaps the most mysterious. The website says it can help with blood pressure and flexible arteries but it doesn't say what it actually contains. We called UMZU's customer service department to find answers. They said they could call us back with more information; we did not receive an answer at publishing time but will update this review when we do.
Redwood by UMZU's Pricing and Return Policy
Buying a single bottle of Redwood costs $39.95. However, you can save money on your per-bottle cost if you buy more. For example, six bottles is $179.90 (around $30 per bottle) and three bottles is $99.99 ($33.33 per bottle).
You can pay with a credit card or with PayPal. Shipping ranges from $6.95 (one bottle) to free (six bottles).
UMZU also offers a subscription plan where you get automatic shipments at a 15% discount. So, if you bought six months' worth of Redwood, they'd send you a new shipment after six months. If you buy a month's worth of the supplement, you'd get a new shipment in a month.
You can cancel your subscription by calling in or emailing and canceling with a customer service rep.
UMZU offers a 60-day, money-back guarantee on their supplements. However, your returned bottles have to be unopened. If you need to make a return, email help@umzu.com to start the process.
Their fine print notes that they won't accept broken bottles and that only your first order gets the money-back guarantee.
Pros and Cons of Redwood by UMZU
Based on our research and calls we made to Redwood's customer service department, we believe that the supplement's strength lies in its use of ingredients that have shown some promise in certain studies. Keep in mind, though, that there isn't overwhelming evidence for the effectiveness of these ingredients
Second, we had an excellent experience with the company's customer service. Based on our interactions, we believe their customer service is based in the United States, which is a departure from most supplement companies. Also, the customer service representative offered to call us back with the information we wanted, a move that we don't typically see with supplement companies.
The downside of the supplement, in our opinion, is that there's no guarantee that its ingredients will work. Vitamin C, garlic and Pycnogenol seem to be the ingredients that have the most promise to help with circulation. However, the evidence isn't conclusive.