Redwood by UMZU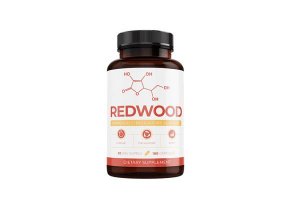 Summary
Redwood is a dietary supplement that claims to support healthy blood flow and boost your performance in the bedroom through a blend of ingredients that work to increase nitric oxide production. They may be offered at doses comparable to those that were effective in clinical studies, though benefits are unlikely if you have a healthy circulatory system.
Pros
Some of the proposed benefits have supporting research
Favorable return policy
Cons
Most ingredients lack robust scientific support
Benefits are unlikely in those with a healthy circulatory system
Can be hazardous when used in conjunction with blood pressure and ED medications
Redwood by UMZU Review: An In-Depth Look
UMZU claims that Redwood can offer several circulatory-related benefits through a blend of ingredients that is alleged to boost nitric oxide (NO) production.
NO is a molecule that is a key player in cardiovascular health and is heavily implicated in pathways that regulate blood pressure, circulation, and blood vessel health.
As levels tend to decline with age, taking steps to maintain them may help to reduce the risk for unwanted health effects like hypertension, blood clots, and weak erections.
According to UMZU, taking three capsules of Redwood with food can:
Improve blood flow
Increase stamina
Boost sexual performance
Support immune function
In this article, we'll help you determine if there is any merit to these claims by reviewing the available research examining the proposed actions of Redwood's blend of ingredients.
The Redwood Active Ingredients: Do They Work?
UMZU states that Redwood's research-backed blend of ingredients is responsible for the proposed benefits of their dietary supplement.
Every 3-capsule serving of Redwood contains the following:
Vitamin C – 1,000mg
Garlic Bulb – 300mg
Horse Chestnut Extract – 250mg
Casein Hydrolysate – 125mg
Pine Bark Extract – 100mg
L-leucine – 75mg
Vitamin C
Vitamin C is known mainly for fighting free radicals and supporting immune health.
The combination of 3g of vitamin C and 2g of vitamin D prevented oxidative stress associated with sunburn. Treatment with 60mg/Kg body weight of vitamin C aided immune health by boosting white blood cell levels in 55 patients.
Vitamin C may also support circulatory health through NO-related mechanisms.
A review of 44 clinical trials found daily vitamin C supplementation of 500mg (or higher) to be associated with better vessel health in those with plaque build-up, diabetes, and heart failure.
Though the results were better in those with cardiovascular disease, healthy individuals did not seem to benefit.
Garlic Bulb
Garlic is also suspected of boosting white blood cells and other key players in immune function. It may play a role in supporting vascular health as well.
Over 12-weeks, those taking 180mg of garlic daily experienced fewer colds than those in the placebo group.
In a review of 29 trials, researchers found that garlic may help lower cholesterol levels. A 2020 review of 10 trials summarized the best available literature to date. They concluded that, although garlic may support vascular health, the available data is inconclusive.
Horse Chestnut Extract
Horse chestnut is found in Southeast Europe and has been used to manage joint pain, bladder issues, and vascular health.
Its role in supporting venous health was investigated in a review of 17 trials. In patients with chronic venous insufficiency, horse chestnut may improve the pain and swelling related to poorly functioning veins. These effects were seen in doses higher than 100mg.
Casein Hydrolysate
This protein is found in dairy products. Among its many proposed benefits, it may protect against high blood pressure.
Over 6-weeks, hypertensive rats who ingested 800mg/kg bodyweight of casein hydrolysate daily improved heart and blood vessel function.
Much more work is needed in human subjects to determine the potential benefits.
Pine Bark Extract (PBE)
This extract is obtained from the bark of pine trees native to France. It may improve mental focus, as well as blood pressure.
PBE's blood flow-related effects were recently demonstrated in menopausal women. Those who received 100mg/day normalized several cardiovascular risk factors, including blood pressure.
PBE doses higher than 150mg per day were also demonstrated to reduce levels of inflammatory markers that are associated with cardiovascular disease in a review of 5 trials.
L-leucine
This amino acid may improve exercise performance and the development of lean muscle mass. Its cardiovascular benefits are not well supported by scientific research, however.
Is Redwood Safe?
Redwood's ingredients have been safely tested at doses comparable to those offered in the supplement. Though this supplement is generally safe to use, it is certainly not without risk.
Though Redwood's ingredients are not proven to reduce your blood pressure drastically, they may result in unsafe drops when used in conjunction with blood pressure and ED medications.
Thus, those with pre-existing cardiovascular conditions should avoid using this product.
Signs that your blood pressure is too low can include:
Lightheadedness and dizziness
Fatigue
Blurred vision
Confusion
Increased heart rate
Fainting/ Loss of consciousness
For these reasons, you should never manage your circulatory system health on your own. If you are experiencing symptoms related to poor blood flow, seek medical attention.
Pricing
Redwood is available directly from the UMZU website with bundles for both one-time purchases and member pricing. Shipping is calculated at checkout.
One-time purchase bundles include:
1-Pack (1-month supply) for $39.95
3-Pack (3-month supply) for $107.88
You'll save by becoming a member. Membership prices are:
1-Pack for $33.96
3-Pack for $91.70
Keep in mind that this option requires that you register for auto-shipments, though you can cancel this service at any time. Choose 30, 60, 90, or 120-day delivery frequencies
UMZU backs your purchases with a 60-day guarantee.
Alternatives to Redwood
There are a number of dietary supplements that claim to offer circulatory support through a blend of natural ingredients, though Redwood's blend seems to be less common.
At HighYa, we've reviewed a few of these products.
Legendz XL is marketed as more of a male sexual enhancement formulation, though its ingredients are also proposed to promote healthy blood flow.
It only has pine bark extract in common with Redwood, though it contains other vitamins, minerals, and extracts that may offer circulatory support by boosting NO production.
This is probably not a great option given that it offers smaller doses than those used in most research studies, it will cost you $100–$300 per month when used as directed, and reviews are mediocre.
Neo40 only has vitamin C in common with Redwood, though it similarly offers a blend of natural ingredients that are intended to support heart and circulatory health by boosting NO.
As this supplement is priced nearly identical to Redwood, you won't save much money with this option.
Also, its ingredients are offered at lower doses than those found to be effective in research studies. Again, you may be paying a premium for a product that may not pack enough punch.
The Bottom Line
Redwood's ingredients are offered at doses that are comparable to those that were proven effective in clinical studies, though robust clinical support is not currently available.
Serious side effects can occur when used in conjunction with blood pressure and ED medications.
Maintenance of a healthy circulation is ideal, though there would be no real indication to use medications or supplements to benefit a properly functioning system further.
In fact, the ingredients seem to be ineffective in healthy individuals.
Thus, you may not see any results if your circulatory system is already properly functioning.
Diet, exercise, medications, and medical conditions may all affect your blood circulation.
Thus, adding a supplement like Redwood to the mix can be hazardous.
Managing your circulatory health without appropriate medical supervision is not recommended.
Your symptoms may be caused by a serious medical condition that requires medical treatment. Speak with your doctor to identify the cause before you try new supplements.
Customer Reviews