Zyppah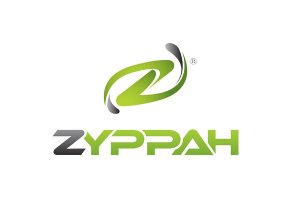 Summary
Zyppah is a mandibular adjustment device that repositions your lower jaw and tongue to help you get snore-free sleep each night.
Pros
Secures the tongue to prevent it from restricting airflow
"Boil and bite" for a custom fit
Sizing can be adjusted up to four times
Discounts on devices after your first purchase
Cons
Not ideal for those with dentures or extensive dental work
May take several weeks to adjust
Can cause drooling or a gagging sensation
Customer complaints of poor quality
More expensive than other MAD devices
Zyppah Review: Does It Work and Is It Worth It?
Chronic snoring causes lots of problems, not only for the sufferer but for anyone who has to share a bedroom with them.
Zyppah is an anti-snoring device that claims to address the root cause of your nightly breathing problems—a tongue that gets in the way. The company claims that Zyppah is the only anti-snoring device to include a tongue strap, which prevents it from blocking your airway as you sleep.
Learn from our analysis whether the Zyppah makes sense for you.
How Does Zyppah Work?
The Zyppah is a mandibular adjustment device (MAD) that purportedly works as a "seatbelt for your tongue" to keep it from blocking your airways as you sleep.
Zyppah will pull your lower jaw forward and hold your tongue down so that it is easier to breathe and you snore less. Zyppah can fit in your mouth in any position, though the company states that it works best for reducing snoring when you sleep on your side.
One clinical study of Zyppah's effectiveness found that it was 91% effective for improving their snoring after ten consecutive nights of use.
How to Use It
Before you use Zyppah, you will first need to heat two quarts of water to just before boiling and pour it into a microwave-safe container that is deep enough to submerge the Zyppah.
Using kitchen tongs, immerse the Zyppah in the water and let it soak, fully submerged, for 30–45 seconds. Carefully remove it, and wait for 5–10 seconds for it to cool slightly.
You will then press the Zyppah into your lower teeth with your fingers, moving your lower jaw to align it with your upper teeth. Bite down and hold in place for a minute, ensuring that your tongue is under the elastic band.
After the imprint is made, remove the Zyppah and rinse it under cold water for 30 seconds to set. You may need to repeat the molding process up to three additional times to get a better fit.
Using the Zyppah for the first time might take some adjustment. You will likely have a slight gagging feeling when you begin using it that can trigger excessive saliva production.
The company suggests sleeping with a towel near your head for the first few nights to address this problem before you adjust to using it.
After a night of use, clean your Zyppah with the brand's Zyppah Clean antibacterial cleaning solution, water, or mouthwash, and let it dry.
As each Zyppah device is custom-fit to the individual, it shouldn't be shared between people. Assuming regular use, your Zyppah should be replaced every three or four months. Those who grind their teeth may need to replace it more often.
Safety Precautions
Though Zyppah addresses the symptoms of snoring, it won't affect the root cause of why you snore in the first place. For this reason, it's essential to be cautious before starting to use it so you don't worsen any health problems.
Zyppah is not designed for anyone under 18, and those who have been diagnosed with a respiratory disorder like asthma or sleep apnea shouldn't use Zyppah unless their doctor first approves it.
The device shouldn't be used by people who suffer from TMJ because it may cause further irritation.
It also may pose a challenge for those with dentures because it may fall out while you sleep unless you wear a chin strap to keep your mouth closed.
Zyppah can reduce the damage to your teeth caused by bruxism, though you will likely need to replace the device more often because you will wear it down faster by grinding.
If, after using Zyppah, you notice persistent pain, a change to your bite, or that your teeth have moved, stop using it immediately and get in touch with your doctor.
If using the Zyppah makes it hard to breathe or triggers your gag reflex, the company suggests using nasal strips when you wear it so that your airways stay open.
You might also need to ease into the device by only wearing it for a few minutes at a time for the first few nights. In some cases, it might take up to six weeks to adjust to using Zyppah all night long.
Pricing
Zyppah is priced at $99.95 per device, plus $9.95 for standard shipping. It's also available on Amazon for the same price and free shipping.
Once you make an initial Zyppah purchase, you will save $20 on your next device so long as you order it within six months of your original purchase date.
Zyppah devices are guaranteed for 90-days. If Zyppah doesn't work for you, you can request a Return Merchandise Authorization form from the company by contacting customer service. The company will refund your full payment once it receives your return.
Analysis of Customer Reviews
22 customers reviewed Zyppah on our website, for a combined rating of 2-stars. On Amazon, Zyppah has more than 550 reviews, and they average 2.7 stars.
Common Compliments:
Works when it stays in place
Reduces snoring as described
Great for couples disturbed by the other's snoring
Easy to adjust for a better fit
Common Complaints:
Only works if you keep your mouth shut while you sleep
Moldable mouth jars may work as well for less money
Cheaply made, didn't last long
Trays aren't deep enough for teeth to keep in place
Triggers the gag reflux when worn
Painful for front teeth
Popular Alternatives to Zyppah
Zyppah claims to be the only oral appliance for snoring that keeps your tongue from disrupting your sleep. Does it stand out from other anti-snoring devices? We chose to make a comparison to two Amazon bestsellers, PureSleep and Z Quiet, to find out.
| | Zyppah | Z Quiet Anti-Snoring Mouthpiece Solution | PureSleep Anti-Snoring Mouthpiece |
| --- | --- | --- | --- |
| Cost | $99.95 | $79.99 | $59.99 |
| How it Works | Molds to your teeth shape, pulls the lower jaw forward, and keeps the tongue suppressed so it doesn't affect your breathing. | Pulls your lower jaw forward to increase the diameter of your airway for easier sleep. Includes two sizes to help you get the best fit. | Molds to your teeth shape, pulls the lower jaw forward. |
| Replacement Frequency | Every 3–4 months | Every 4–6 months | Yearly |
| Average Amazon Rating | 2.7 (567 reviews) | 3.1 (264 reviews) | 3.6 (207 reviews) |
Zyppah costs more, needs to be replaced more often, and has lower-rated reviews on average than these other two other devices. However, Zyppah does have one key selling point that the other two don't—it claims to keep your tongue under control.
Is this feature worth the extra cost and inconvenience of frequent replacement? Customer reviews seem mixed. Many wrote that the tongue strap made them feel gagged and that they returned Zyppah for a competing product. Others noted that it dried their tongue out and even irritated it to the point it was getting cut up in their mouths.
However, many found the tongue guard to be an essential feature that stopped their snoring and helped them sleep better. For those users, Zyppah was worth the extra cost.
Can you tell whether your tongue is interfering with your breathing at night? It turns out there is a correlation between your body weight and tongue size, and that a fatty tongue is more likely to lead to snoring.
A 2009 study found that those with higher BMIs are more likely to accumulate fat in their tongues, which may raise the risk of suffering from sleep apnea and other respiratory problems. Maintaining a healthy weight, in contrast, may reduce your chances of snoring by making it less likely your tongue will block your airway.
So, if you believe your snoring is caused by sleep apnea and you are heavier than ideal, restricting your tongue might soothe your symptoms. Keep in mind, though, that you need to talk with your doctor first before using it.
The Bottom Line
Zyppah claims to combat snoring better than other mandibular adjustment devices by suppressing your tongue. While this device will likely work for many people, it's important to keep in mind that it doesn't address the reasons you are snoring in the first place and will only act as a temporary aid to stop it.
Users offer mixed opinions on whether they like the tongue suppression. Some find that it works better than any MAD alternative, while others find it uncomfortable to the point that they stopped using the device.
If you do try Zyppah, keep in mind that you will need to replace the device every 3–4 months, for a cost of approximately $340 per year after discounts. For that price, you might want to try an alternative like the PureSleep mouthpiece, which works much the same way, costs $40 less per device, and should last up to a year before replacement.
Customer Reviews
Posted on Feb 25, 2021
Not good
I've been snoring for years...there's video proof and I was embarrassed. After hearing the Zyppah commercial for years, I decided to get one. Followed the directions but I've had the most miserable week for sleeping in a while...comes in 2nd only to my last Pancreatitis attack. My mouth won't stay closed...had a dream I was messing up my teeth and the final straw was peeling the appliance off my inside cheek. I called Customer Service twice with no return phone after leaving my number on the voicemail. Moving on...no more orders from me, Zyppah.
Length of Use: Less than 3 months
Bottom Line: No, I would not recommend this to a friend
Pros and Cons
I thought their product would help me
No one to answer their Customer Service line and no call back to me
I just needed some clarification, no response
Oh, and I have to replace the device about every 3 months
Posted on Oct 10, 2020
Customer service is lacking
I purchased two of the Zyppah, I figured one for home and I could keep one in my travel case. I could never get the one comfortable so I called for an RGA and shipped them back. They will not credit me for the two, it took me forever to get them to credit one.
Length of Use: 3–6 months
Bottom Line: No, I would not recommend this to a friend
Posted on Apr 7, 2020
Company integrity
Do not order this product! It is very painful, does not work, and the company is terrible. They do not honor their warranty, and they do not respond. There is no personal attendant on their CS line, and they are unresponsive to email. I have been trying to get a refund after returning the product for four months! STAY AWAY!
Bottom Line: No, I would not recommend this to a friend
Posted on Mar 13, 2020
Company will NOT refund money
I ordered and was unable to use. I mailed back in one week. It has been two months and NO refund. I have contacted the company by phone twice. Still NO REFUND. Beware of this company.
Bottom Line: No, I would not recommend this to a friend
Posted on Dec 6, 2018
Rip off
The mouthpiece was returned to the address that was given to me. No refund, and I called and was told it went to the wrong address and they found it in the warehouse and I would get a refund. I waited and no refund. I called customer service on 10/29/18, 11/3/18, and 11/13/18 and every time I was told they would contact corporate and I would get an email and a refund. Nothing as of 12/4/18. I was told I could not contact corporate directly as they had no phone number. So evidently this guaranteed refund is a big scam. They just give you the run around until you give up trying. I won't stop just for the principal of it. Unethical businesses should be out of business. I will contact BBB, and I will research and see what else I can do and who else I can contact and report this con to.
Bottom Line: No, I would not recommend this to a friend
Posted on Nov 10, 2018
NO customer service
I returned my device, exactly as directed in the email provided by Zyppah. The device was received by Zyppah on 10/18/18. After waiting for 7 days and not receiving my refund, we called the number provided, to check the status. We were told to wait 7 to 10 business days. We did, and called after 10 business days. We were told we would be contacted by corporate on two occasions. No one from corporate called. We called again, and yet again we still received no help.
I call again on 11/7/18, only to find that all this time we were only contacting a call center with NO authority to provide a refund. In fact, I was told that even the call center supervisor was unable to contact corporate by phone and they were not able to provide me ANY other contact information for their corporate office.
I find it very disturbing how a national advertised company has such a lack of caring for their customers, as to not even provide a transparent way of resolving customer issues. I will be informing the FCC, our Attorney General, and our local TV station, Wavy TV 10's 10 on your side. Realizing this is not a substantial amount of money, I may not get the help I need to recover my loss. But at least there will be a record of my complaint.
I truly hope that this review will alert others as to what they can expect should the devise not work for them. Disappointing to say the least! I will post an update when and if I receive any contact from Zyppah or if I receive my refund as soon as I can.
Bottom Line: No, I would not recommend this to a friend
Posted on Sep 1, 2018
Permanent mouth piece
I used the Zyppah snore guard. When I wanted to order another device, the company told me that since I had sleep apnea and TMJ, I needed to get a professional mouthpiece. The best advice I had received. I found a dentist associated with Zyppah, and within a short time, I received my mouthpiece from Dr. Cook, from Fort Worth.
I did need to have another sleep study since the device was covered by Medicare and the requirement was to have a study within 5 years. Because of the study, my CPAP setting needed to be increased. I hate sleep studies, but it was a good thing to do.
I now get a restful sleep and wake up refreshed. My wife gets a good night cuz I no longer snore.
Bottom Line: Yes, I would recommend this to a friend
Posted on Apr 23, 2018
Works, takes time to get used to it
I have been using this for a month and a half. I had a CPAP machine for snoring (sleep study showed no stops in my breathing at all). My CPAP mask was ripping all of my hair out. I needed another option, and my dentist who wears this recommended it when I went in to talk with him about having an oral device made by him. So, I tried it.
It did take getting used to. I had a sore jaw and teeth in the mornings for about three weeks. The soreness went away within a few hours though. I did have excessive saliva too at first. This has gotten better as well. I sleep on my back, no problem with this now.
The only problem I am having is that the tongue band has gotten hard and is rubbing in my tongue and causing soreness. I called them and they recommended I remold with my tongue, relaxed, and do not bite down quite so hard. I did have a lot of the green stuff pushed out from biting too hard. I guess strength varies in people and can affect things when molding. They said to try this, and if that doesn't work, they will send me another and take care of me. So, so far my customer service experience was fine.
As for the device, I am sleeping better than I have in years. No snoring, and I was a closed mouth snorer who used to wake myself snoring. I am sleeping so heavy I don't even hear the things I used to hear easily. In fact, I am sleeping so much better that my body didn't know what to do at first. It was craving more sleep, I believe to catch up from lost sleep. I hope this helps someone in deciding on this. It was an adjustment, but I am so happy I stuck with it.
Bottom Line: Yes, I would recommend this to a friend
Posted on Aug 27, 2017
Didn't work
I bought this and it did not work. First of all, you drool all over your pillow, and you feel like you are choking on it. It is very difficult to breathe through the device. I returned it and never received a refund. Typical scamming BS.
Bottom Line: No, I would not recommend this to a friend
Posted on Jul 27, 2017
Did it for me and here are some tips
Zyppah mouthpiece significantly reduced my snoring. It became a real uncomfortable situation with my wife who was insisting I get a CPAP. I tried one and never really gave it a chance, but it was extremely uncomfortable. However, Zyppah was tolerable. The good thing about it if you don't get a good mold is you just boil the plastic and do it again. Mine started coming apart six months from my biting it, but I boiled it and made it like new.
Also, I recommend you use the plastic to cover the sharper edges and make it more comfortable. My overbite also did not allow me to use it right side up, so I use it upside down, and it doesn't pull my jaw out of the socket. Experiment a bit with it, and you may be able to get it comfortable.
Bottom Line: Yes, I would recommend this to a friend
Posted on Jul 20, 2017
Zyppah
I was very skeptical to buy this device but with the 90-day money back guarantee I figured why not give it a shot. Well, it's been about three weeks now, and I will be returning the device as it does not prevent me from snoring. After molding the device to my mouth I found it very uncomfortable to wear. My jaw was sore, and I was salivating to the point where I couldn't fall asleep. The second night was a little better, and I was able to fall asleep after about 20 minutes. During the first two weeks, it was hit or miss as far as me being able to fall asleep.
The true test came when I went on vacation with my wife. Until then I was sleeping in a separate bedroom allowing myself time to adjust to the device. First night on vacation my wife woke me up after just sleeping for a couple of minutes telling me that I was snoring. The second night, same thing. I give up. It doesn't work.
Bottom Line: No, I would not recommend this to a friend
Our Promise to You
In order to safeguard you and ensure helpfulness and relevance, our compliance team manually assess every customer review before it goes live.
We have a zero-tolerance policy for fake reviews, and companies cannot control or alter any reviews at any time.