AnastasiaDate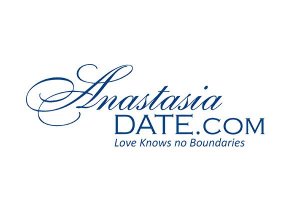 Summary
AnastasiaDate is an online dating service designed to pair men up with women in Russia, Ukraine, and other Eastern European countries. However, members report many issues with this service.
Pros
You will get lots of attention
Translators are available to make communication easier
Cons
You must pay for every interaction
Likely will be more expensive than other dating platforms
Challenging to move conversations off the site
Customer reviews indicate that many women are leading members on to get them to spend more credits
AnastasiaDate Review: What You Should Know
AnastasiaDate is an international dating service that pairs men with women from Eastern Europe, predominately Russia and Ukraine.
It's free to make an account and browse the profiles, but you'll need to pay for every interaction on the site with credits.
The service was founded by a Russian-American couple in 1993, and it is designed to help you connect with new people, whether it's for love or friendship.
The company promises to keep your information strictly confidential and claims to use a sophisticated service for detecting and removing scam accounts. AnastasiaDate claims to connect over 6,000 couples each year.
In this review, we will take a look at what this service offers to help you decide if it is right for you.
How Does AnastasiaDate Work?
You will start the signup process by sharing whether you are a man or a woman. However, only men can make accounts on the site. If you attempt to sign up as a woman, you will be redirected to a Dating.com, a different international dating site tailored towards both men and women.
For men, you can fill out your profile by sharing information like your age, height, weight, marital status, hair color, educational background, profession, hobbies and interests, and more. You can also submit up to four photos.
You will immediately be able to browse the profiles of women and send them messages. As your profile will briefly be highlighted on the top page of the site, you should soon be inundated with messages. Each of these messages is free to read, but you'll need to spend credits to respond to them.
In many cases, your match may only have basic English skills. AnastasiaDate uses interpreters to translate these messages for both parties so that you can understand each other. The company policy states that these interpreters will never share your messages with anyone else.
It's forbidden to share your contact information through AnastasiaDate unless you do so through the company's permitted routes. These include phone calls and by sending flowers or presents where you include your contact information in a personal message.
How Do Credits Work?
If you want to do anything more than browsing, you'll need to pay for credits, the site's online currency. The costs for credits depends on how many you buy:
20 credits: $15.99 ($0.80 per credit)
160 credits: $96 ($0.60 per credit)
1,000 credits: $399 ($0.40 per credit)
How many credits it costs to access different features also varies. For instance:
Send and receive messages through letters (messages will be translated as necessary): 10 credits per message ($4–$8)

Send virtual gifts like a profile sticker or a short video lesson like yoga or meditation: 15 credits per gift ($6–$12)

Send real-world gifts like flower bouquets, perfume, gift cards, food baskets, English lessons and more: 49 to 960 credits ($20–$384)

Message in real-time through Live Chat: 1 credit per minute ($0.4–$0.8)

Online chat while seeing videos of each other through CamShare (no mic included): 6 credits per minute ($2.4–$4.8)

Have a live phone call through a translator: 100 credit deposit for 10 minutes, 10 credits per additional minute ($40–$80 plus $4–$8 per minute)

Have a live phone call without a translator: 5 credits per minute ($2–$4)
You can also subscribe to a monthly membership for $9.99. This provides you with 10 free three-minute live chat sessions per month and the ability to send unlimited Love Notes (a notification to indicate interest) each month.
You can cancel your membership at any time through your online account.
Is Your Information Safe?
AnastasiaDate claims to protect all site users with a leading Safety and Security System where all members are confirmed to be authentic by the staff.
Though you can provide information like your last name, address and contact information when you sign up, it won't be shown in your profile and won't be sold to third-parties.
Analysis of Customer Reviews
AnastasiaDate averages 1.5-stars based on 20 reviews on our website and 2.9-stars based on 130 reviews on Trustpilot. Here's a summary of the main takeaways:
Common Compliments:
Lots of beautiful women who are eager to talk
Profile information easy to navigate
Common Complaints:
Too expensive for anything but browsing
You need to pay for every message
Some users got scammed by women they had chatted with for months when they tried to visit them
Many women hired interpreters to answer their chats to catfish users
Many women are married or have kids
Many photos are fake or photoshopped
Difficult to move conversations off the site
Women seem to be compensated if they keep the conversation going on the site
Women drag out the chat response time to make users pay more money
Popular Alternatives to AnastasiaDate
| | AnastasiaDate | Dating.com | RussianBrides | Russian Cupid |
| --- | --- | --- | --- | --- |
| Price Structure | All interactions cost credits, expect to spend $4–$8 to send and receive each message | All interactions cost credits, expect to spend $4–$8 to send and receive each message | All interactions cost credits, expect to spend $4–$8 to send and receive each message | Unlimited communication available by paying a monthly subscription |
| Membership Available? | Yes, for $9.99 per month | Yes, for $9.99 per month | Yes, for $9.99 per month | Yes, $13.33–$39.99 per month |
| Membership Features | Unlimited initial contact, ten free three-minute conversations | Your account is showcased to other members, a one-time package of 20 credits, 10 free chats, unlimited introduction messages | Discount on all credit packages, free 3-minute conversations with 10 users, send 3 free messages to ten users, send intro emails for free, use of Let's Mingle every 24 hours | Unlimited messages through live chat and email, no ads |
| Main Features | Women can message you for free; translators facilitate conversations when necessary | Available for men and women across the globe | The primary focus of the site is helping men find mail-order brides from Russia | Photos are less polished, women specify what they are looking for in a partner, less likely to reach out immediately with flirty messages |
Diving into the details, we first want to note that the same brand manages AnastasiaDate, Dating.com, and RussianBrides. Each site has a very similar feel and pricing system. You'll need to pay for each interaction, and the women are incentivized to keep all communication on the platform.
As soon as you make an account on any of these three, you will immediately be inundated with sexy pickup lines from members trying to get you to chat. While you can respond to these chats for free, any contact after your initial message requires paying for credits.
Russian Cupid, in contrast, is set up more like a traditional dating website. Once you pay a monthly subscription fee, you can chat with an unlimited number of members. This site includes the most "normal" looking women, many of whom have selfies in their profiles instead of professional modeling shots.
In our view, RussianCupid seems to make the most sense for people who are interested in creating a real connection with someone across the globe. The pricing structure is transparent, the women have more specific information in their profiles, and you won't be bombarded with flirtatious messages within seconds of signing up.
If, however, you're looking for some long-distance flirtation and aren't concerned about cost, AnastasiaDate and its sister sites will likely lead to more instant gratification.
The Bottom Line
Once you sign up for AnastasiaDate, set up your profile, and watch the flirtatious messages come in from gorgeous women, you might start thinking that this site is too good to be true. In many cases, you would be correct.
AnastasiaDate is designed to suck you in from the first second so that you spend money. Customer reviews make it very clear that many of the women on this site treat it like their job, with the goal of getting you to spend money on conversations, gifts, and live cams.
Many users shared that they struggled to get real contact information from their matches and that even when they flew to Russia or Ukraine to visit them, their time with them was limited, and they were forced to pay for a translator to accompany them. In several cases, users found that their matches were leading double lives and married with families.
There's a chance you could find love on AnastasiaDate, but the odds are good it will cost you a lot of money and heartbreak to get there. Other sites, like RussianCupid, seem more focused on creating genuine connections, so your time might be better spent there.
Our Promise to You
In order to safeguard you and ensure helpfulness and relevance, our compliance team manually assess every customer review before it goes live.
We have a zero-tolerance policy for fake reviews, and companies cannot control or alter any reviews at any time.