FarmersOnly.com
This company has claimed this profile, is getting alerted on any new customer reviews entering this page, and may engage in dialogue with its customers to address their matters.

Companies cannot pay money or provide goods in order to remove or alter customer reviews.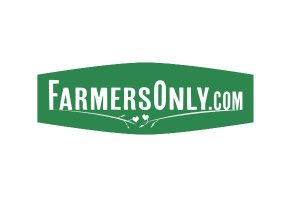 Summary
FarmersOnly is a dating platform for those out in the country and other like-minded folks to connect and (hopefully) fall in love. The number of members is smaller compared to other dating websites, but there's a good chance that a lot of potential matches will share your interests.
Pros
You can send "flirts" to other users through a free account
Niche community for people with a farming mentality
Customer reviews indicate a relatively high success rate
Cons
Website is outdated
No matching algorithms
No regulations to keep scammers off the site or ensure people like rural living
Free members can't communicate with you unless you pay an additional $10 monthly fee
Some regions won't have many active members
FarmersOnly.com Review: Is It Right for You? An In-Depth Look
FarmersOnly is an online dating site for those who love the country. The website targets those who farm or enjoy the farming lifestyle by giving them a platform to connect over that shared interest.
Founded in 2005, FarmersOnly.com® claims to solve the problem of trying to date when you live in a small town and know all your neighbors a little too well.
In this review, we'll analyze what this platform offers to help you determine if it is the right option for you.
How Does FarmersOnly Work?
When you make an account on FarmersOnly, you start filling out your profile with a brief bio and then answer questions about your lifestyle, including your ethnicity, religious beliefs, drinking or smoking habits, educational level, whether you have children, and more.
You'll then share information about what you're looking for in a match, such as height, weight, and age preferences, as well as what kind of relationship you are looking for (casual, friendship, or long term).
FarmersOnly won't display your real name. Instead, your username will be something like "Cowboy" or "Farmgirl," followed by a string of numbers. People with premium accounts can modify their nickname, but they still can't share a real name.
It's possible to search members on the site based on a preferred age range, their distance from you, or whether they have profile pictures.
Flirting and favoriting accounts are free, but you'll need to pay for a subscription to read the flirts sent to you.
Flirt options include several dozen pre-written phrases, including "My computer dared me to send you a flirt," "Wishing you a HAPPY Harvest," "Will you be my Spring Fling?" and more.
You can use the discover feature to browse suggested accounts by picture only and indicate whether you are interested or not by selecting a 'thumbs up' or a 'thumbs down'. Only members who you thumbed up will get a message about your interest.
The number of active online users on FarmersOnly ranged from 15,00–17,000 while I used the site. Users are located across the United States, and about 10% of the membership base is located in Canada.
Today, FarmersOnly's total membership is around 4.5 million users, and the company claims that they produce more than 100 marriages each year.
Premium Membership Pricing and Features
If you want to send and receive personal messages from other FarmersOnly members, then you will need to commit to a premium membership.
The cost per month depends on how many months you commit to:
1-month membership: $21.95
3-month membership: $13.32/month ($39.96 total)
6-month membership: $10.99/month ($65.94 total)
Signing up for premium membership enrolls you in a recurring subscription until you cancel your account. You can cancel future subscription renewals at any time through the "Manage Your Subscription" option in account settings.
For an additional $9.99 per month, you can upgrade your account to "Gold Status," meaning that your messages will be highlighted in gold in other member's inboxes, and even free members will be able to read and respond to them.
Another premium feature is FarmPhone, which lets you send and receive FarmersOnly messages as text messages on your phone while keeping your number private from other members. Other members don't need to have this feature for it to work for you. This costs an additional $4.95 per month.
Analysis of Customer Reviews
There are close to 300 reviews of FarmersOnly on our website, averaging 3.3-stars. The reviews indicate that this site is polarizing, as almost 90% are either five stars or one star. Here's a summary of key takeaways from these reviews.
Common Compliments:
Lots of reports of successful couples and happy marriages
Great way to meet people with similar interests
Great way to meet people who live far away from you
Common Complaints:
Too many scam accounts
Not all users are farmers or ranchers
Some users rarely got any response to their messages
Too many profiles without pictures
Many users were surprised by the subscription billing method
Popular Alternatives to FarmersOnly
There aren't many dating websites tailored specifically towards rural people, but many people are still likely to have luck on more mainstream dating platforms like Zoosk, Elite Singles, and Match.com.
FarmersOnly
Zoosk
Elite Singles
Match.com
Price Per Month
$10.99–$21.99, plus extras
$12.95–$29.99, plus extras
$31.95–$57.95
$18.99–$37.99
Matching Process
No matching process beyond location or age ranges
Shares suggested matches and lets you browse others with Carousel feature
Assigns matches based on your personality tests results and your partner preferences
Short quiz focused on your demographic information and your basic partner requirements
Free Search Available?
Yes
No
Only through the app
Yes
Ability to Search by Income and Education Level?
Education, not income
No
Yes
Yes
Key Features
The site targets people who like a country lifestyle
Possible to connect with members in unique ways by spending coins
Claims to tailor to 30+, highly educated members
First online dating site (launched in 1995). No limit to daily matches.
Overall App Rating

Android: 3.0 (3,000 reviews)
iOS: 4.4 (4,000 reviews)

Android: 3.8 (500,000 reviews)
iOS: 4.4 (67,000 reviews)

Android: 2.4 (8,000 reviews)
iOS: 3.1 (13,000 reviews)

Android: 3 (85,000 reviews)
iOS: 3.8 (7,000 reviews)

Number of Members
4.5 million
40 million active users
About 2 million
9 million active users
Zoosk dwarfs the other dating profiles by membership size. There are close to ten times as many active users on the platform as FarmersOnly, which means that you're likely to find a few people nearby that spark your interest.
Zoosk also utilizes a coin system, which means that the site offers lots of additional items for you to purchase to get attention from other users. This can bring your monthly costs up significantly compared to the base monthly price.
Like FarmersOnly, Elite Singles is a niche site that's targeted towards older, educated adults who are searching for serious relationships. In both cases, these sites don't regulate who signs up. You could be a high school dropout on Elite Singles or a nature-adverse city dweller on FarmersOnly.
However, in my experience, most FarmersOnly members seem to indicate some interest in farming, animals, or the outdoors in their profiles.
Lastly, FarmersOnly doesn't include any sort of matching algorithm to help you connect with others. You won't be asked any questions about your personality or relationship style, and matches are sorted by distance as a default.
The Bottom Line
FarmersOnly is designed to help the busy, outdoorsy types find their forever matches. While the site isn't exclusively composed of farmers, most users indicate that they have at least a general love for the lifestyle.
Compared to other dating sites, FarmersOnly has an outdated feel. Some might find that to be refreshing, as it simplifies the matchmaking process by getting rid of matching algorithms and pay-per-interaction pricing systems.
Customer reviews indicate that a lot of FarmersOnly members successfully used the site to find a long-term partner. The dating pool is smaller, but there's a good chance that a lot of potential matches will share your interests, which might save you a lot of time sorting through members on other sites.
If you're interested in FarmersOnly but concerned you won't find the right people, we suggest making a free account and sending some flirt messages to people you are interested in.
You'll get an email if they flirt with you back, so, even though you won't be able to see the flirt, you'll get the sense of whether they might be interested. You can then use this response rate to determine whether committing to a premium membership might be worthwhile.
Our Promise to You
In order to safeguard you and ensure helpfulness and relevance, our compliance team manually assess every customer review before it goes live.
We have a zero-tolerance policy for fake reviews, and companies cannot control or alter any reviews at any time.