Christian Mingle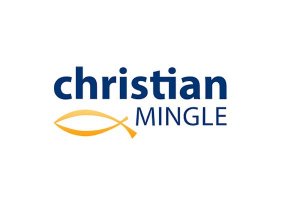 Summary
Christian Mingle is an online dating website for single Christians to connect and form lasting romantic relationships that embrace the same faith and values. This review examines if this service works for you.
Pros
Speedy signup process
A simple platform that makes it easy to sort members by a variety of parameters
The largest member base of any faith-based dating platform (2.5 million monthly users)
Many people are successful on the platform
Cons
Limited communication options for free members
Minimal verification process for members (not everyone is Christian)
Not enough members in many areas
A number of users reported being matched with scammers
Christian Mingle Review - Is It Worth It?
Modern daters know that finding your forever person online isn't easy. That's why niche dating sites claim to streamline the process by helping you match with the kinds of people who share your most important beliefs.
Christian Mingle is an online dating platform designed to help Christian singles who are seeking God-centered relationships find each other. The faith-based platform provides a place for Christians to connect and potentially find their life partners.
Unlike other dating sites that prioritize the quick hookup, Christian Mingle strives to match like-minded people who are looking for lasting love based around similar religious beliefs.
The company boasts of more than 15 million active users and claims to have facilitated thousands of successful relationships.
Does this Christian Mingles really make it easier to meet Christians in your area, or are you more likely to end up frustrated with only scammy matches? Our analysis should help you determine whether the site is worth your time.
How Does Christian Mingle Work?
When you sign up for Christian Mingle, you'll share your preferred screen name (this can be your real name or a nickname), at least one picture, and basic demographic information that includes your height, educational background, and current profession.
You are also encouraged to specify how frequently you go to church and what branch of Christianity you associate with.
Once you have an account, you can start browsing profiles of other users. You'll see a collage of members within your requested distance range on the site's main page.
Christian Mingle will assign every member on the site in your distance range a percent match score out of 100. This is designed to help you quickly figure out which members share your preferences for age, religion, location, hobbies and interests, and other noteworthy characteristics.
If you click on a member's profile, you can browse one picture (more are available when you sign up for a premium account), read a brief bio, see where they live, learn what Christian denomination they are a part of, and other basic information such as their height, interests, and what they are looking for in a partner.
Free account members can browse the full member databases, and sort users by distance, match percentage, and by who's online.
You can signify interest by winking or sending smiles and can read messages sent to you by premium members, but you can't send any until you also subscribe for a premium membership.
Benefits of a Premium Membership
Beyond sending messages and seeing more photos, here are the other benefits of a paid Christian Mingle account:
See if and when other members have read your messages
See which users have liked your profile
See who has visited your profile
Hide your profile from user searches
Change whether your profile shows if you are online
Browse other accounts anonymously
Send messages through Messaging+, meaning all members (free and premium) can read and respond
Receive a curated list of daily match suggestions to help you discover new members on the platform
Another premium feature is LookBook, which makes it possible to browse profiles anonymously and decide whether you want to "heart" or "X" them. You will be notified if a user that you hearted also hearted you, but members that hearted you won't be told if you don't heart them back.
You can change whether you liked or unliked someone at any point through your profile settings.
How Much Does Christian Mingle Cost?
What you'll pay for Christian Mingle depends on how many months you commit to at a time.
One month: $49.99
Three months: $34.99/month ($104.97 total)
Six months: $24.99/month ($149.94 total)
Since each plan rolls over, you will need to cancel before the renewal date if you don't want the membership to continue.
The company won't refund you for any unused time if you cancel in the middle of your subscription.
It's also possible to turn off automatic renewal within your account settings at any time. By doing so, your access to premium features will stop at your subscription end date, though your profile will remain active until then.
Analysis of Customer Reviews
On HighYa, we have 13 customer reviews of Christian Mingle that average 1.3-stars. The site also averages two stars on ConsumerAffairs after 38 reviews. Here's a summary of the main comments from these reviewers:
Common Compliments:
Some users successful found the loves of their lives
Easy to set up profiles and navigate the site
The site made it natural to bring up religious topics
Common Complaints:
Not enough people on the site
Difficult to search people in your immediate area
Some users had their accounts hacked
Some users thought they were matched with scammers and fake accounts
Lots of struggles making their profiles visible to other users
Some users had to verify their accounts with driver's licenses and utility bills
Popular Alternatives to Christian Mingle
Christian Mingle isn't the only dating site available for finding a Christian partner. Other options include ChristianPeopleMeet and Christian Cupid.
| | Christian Mingle | ChristianPeopleMeet | Christian Cupid |
| --- | --- | --- | --- |
| Price Per Month | $24.95–$49.95 | $8.99–$16.99 | 3-month free trial, $10–$29.98 after |
| Average Number of Monthly Users | 2.5 million | Not shared (owned by Love and Seek) | 60,000 |
| Possible to Connect for Free? | Free users can send winks and read messages but can't send messages | Free users can flirt and favorite accounts but can't send or read messages | Free members can send and receive messages with paying members only |
| Christian Specifications | All members specify their branch of Christianity and how often they go to church during the signup process, this information is displayed prominently on each profile | Providing religious information is not mandatory for setting up an account | Providing religious information is not mandatory for setting up an account |
Comparing these three, it's clear that Christian Mingle is the most expensive platform. For this extra money, you get a larger pool of potential matches and more specificity about their religious leanings.
It's also clear that the two other sites have fewer active users. For instance, Christian Mingle had more than 100 male matches ages 21–40 within 50 miles of a Michigan zip code, while ChristianPeopleMeet had about 12, and Christian Cupid had 52.
Some people might find this larger selection to be overwhelming, but we believe that most will likely appreciate the extra matches.
While ChristianCupid and ChristianPeopleMeet both claim to be dating sites for people of faith, neither included many religious questions or specifications in the signup process.
Only Christian Mingle asks users to answer questions about how often they go to church and what branch of Christianity they follow.
While the other two sites may attract Christians due to their name, you have less guarantee that this will be the case when you sign up.
If connecting with single Christians is important to you, it likely makes sense to pay more for Christian Mingle's more detailed questions and larger user base.
If religious preferences aren't the primary deciding factor for you, there are other dating platforms like eHarmony that will give you far more options than these other two Christian sites while still letting you search for matches based on your religious preferences.
The Bottom Line: Who Should Try Christian Mingle?
Christian Mingle is the premier dating site for people looking for a partner within the Christian church. This is a niche dating website, which means that available matches will likely seem limited in many regions compared to traditional dating platforms.
However, Christian Mingle has a larger user base than other Christian dating sites, so you may find it worth a higher price per month.
As with many dating websites, scam accounts are a problem on Christian Mingle, and many previous users stated that they rarely received messages from serious members, even after months on the site.
The company reports that a survey of American Christians found that 29% of all Christian marriages that began online were due to Christian Mingle.
Though we couldn't track down this survey ourselves, a study from the National Academy of Sciences found that Americans are more likely to meet their partner through online dating than any other method, including being introduced by mutual friends.
Your odds of success on Christian Mingle will be slightly higher if you are male, as the site's demographic split is 44% male to 56% female.
The company also shares lots of success stories of real-life couples who got together through the website.
We suggest signing up for a free account and browsing some of the available singles in your area before committing to a paid subscription to see whether you think there are enough potential options to justify starting a subscription.
Customer Reviews
Posted on Aug 14, 2020
Hacked within a month
I paid for the 3-month subscription and in less than a month my account was hacked and they changed all my information, removed pictures, sent out mass messages, etc., and now I can't log back in, can't delete my account, nothing. Apparently this is a rampant issue with CM. Be VERY careful on here.
Length of Use: Less than 3 months
Bottom Line: No, I would not recommend this to a friend
Posted on Aug 13, 2019
Waste of money and time
Terrible...terrible...terrible...It offends me that Christian is the beginning title of this dating website. I think they use "Christian" to pull in those that are holding out hope for finding a soul mate in church. You can't access the site, EVEN AFTER YOU HAVE PAID! Actually accessing the site was worse after I gave them my MONEY. They will only get it once. There are no more profiles after you pay MONEY...than before, when it was free. They try to pull you in by saying there is more after paying...nope! Not true! Shame on you "Christian" Mingle. Go to SILVER SINGLES...much better!
Bottom Line: No, I would not recommend this to a friend
Posted on Jul 30, 2019
Scam site
ChristianMingle.com is AWFUL now. I did it a few years back no problem, good site, etc. Now you cannot even search by the most active singles, you can see who is "online" anywhere in the world but you cannot see in order who was most recently online. It's not very helpful to see only matches that are not active. I feel like they are at high risk for selling something that they cannot support from a functional searching platform. I called 24 hours after I signed up for a refund. CM is awful now.
Bottom Line: No, I would not recommend this to a friend
Posted on Dec 31, 2018
Terrible site and waste of money
My parameters weren't that specific and the site only had five matches! The majority of men who had viewed me were removed for infractions against their policies such as sexual content, etc.
Bottom Line: No, I would not recommend this to a friend
Posted on Dec 6, 2018
Seriously!? These guys are crooks.
Money hungry. FAR from gospel oriented. They don't even allow people to see other profile pictures unless they pay more money. They're not about "finding love" or peoples' protection. They want money and that's the bottom line. Non-Christian websites charge way less money and have way less "limitations" and "conditions" and trust me, theirs aren't based off how "holy" someone appears to be. They overcharge, do not care about safety, and they're downright judgmental as crap. They're crooks and need to rename this site and take Christ out of it because there is no Christ-focus when it comes to this darn website.
They all suck and only get worse. Seriously, anyone on the fence about this stupid website crap, walk away. Your money is better spent literally anywhere else.
Peace.
Bottom Line: No, I would not recommend this to a friend
Posted on Oct 7, 2018
Account was hacked. Customer service was unable to help.
I had my account for almost a month and was very disappointed because my only contact was with scammers, so I canceled my subscription knowing I wouldn't get my money back, $149.00, but I would not be auto-renewed in six months. Today I got bombarded with women reaching out to me and all wanting me to email the uncle. I received at least 15 messages from different women all with the same uncle's email. Obviously, my account was hacked. My name has been changed from Kathy to Raymond and my birthday changed by one day. There was no way to access customer service from the app, so I googled it and started an online chat. Nick H couldn't help me unless I gave him the amount and exact date I started my subscription.
Bottom Line: No, I would not recommend this to a friend
Posted on Jul 28, 2018
Do not pay for an account
I created an account in July of 2018. Two days later I received a message that my account was suspended due to "suspicion of fraud and your purchase has been refunded." I had made no purchase. In fact, I never interacted with the handful of matches on the site. I was then told that in order to re-activate my account I had to provide: 1) "A copy of a recent, institution issued statement (such as a bank statement, credit card statement or utility bill)" and 2) "A scanned color copy of a valid, government-issued photo ID." What?! Be VERY leery of this operation.
Bottom Line: No, I would not recommend this to a friend
Posted on Jun 27, 2018
ChristianMingle is a scam!
Having been on ChristianMingle FOR OVER a month with not a single match, I can assure you it is a scam. They are also much pricier than any other online dating site. Touting they are a Christian site is a con...they have all kinds of people on the site. I should have just thrown my money out the car window, at least someone "in need" might have found it. NEVER AGAIN with ChristianMingle.
BUYER BEWARE!
Bottom Line: No, I would not recommend this to a friend
Posted on Jun 22, 2018
Don't waste your time or money
I got nothing out of this site. Limited matches are shown. Absolutely no results. Account got hacked, numerous problems. Thre appears to be a lot of scammers on this site. A total waste of time and money.
Bottom Line: No, I would not recommend this to a friend
Posted on Mar 30, 2018
Waste of my money!
I decided to try this site, and it's been such a waste of money. I have been on here for a week and for some reason they can't get my profile to be seen by others. I've contacted them twice, and no one has gotten back to me to explain what's going on. I feel that since they received their money, they should make things right but that's definitely not the case. Now I'm inclined to believe all of the negative reviews that I've read, and I don't believe these are real men that are currently on their site. I think by calling it a Christian site makes people want to trust and believe in them. I canceled my subscription and will definitely let people know NOT to use this site at all!
Bottom Line: No, I would not recommend this to a friend
Posted on Jun 29, 2016
Calm, Rational, and Unbiased
Whenever a business decides to put itself before its customers, I feel an urge to share my story with others (in a hopefully calm, rational, and unbiased way). ChristianMingle recently gave me this urge. I actively used ChristianMingle from May 2015 to March 2016, which is when I met my current girlfriend (I met her on another website, not ChristianMingle). I had a good experience using it, but then I was charged for an auto-renewal of $113.94 in May 2016. I emailed them telling them my situation and that I had forgotten that I would be charged for an auto-renewal for an additional 6 months when my time was up. I have a lot of memberships - some auto-renew and some don't, so it's tough to keep track of. The overwhelming majority of businesses understand this and are understanding when I ask if I can get a refund from an auto-renew (I've probably had this happen about 5 other times - all the businesses were totally cool giving me a refund).
I emailed them asking if I could get a refund since I hadn't used their website since March (when I entered my current relationship) and had no intention of using it for the time being. I thought this was a reasonable request, but they didn't think so. They told me several times that it's in their "Terms" that I accepted and I should've been more on top of it and canceled my service before the auto-renewal hit. I told them that's fine, but I promised I would never use their service again if they wouldn't make this exception. They told me to call them so they could assist me with my recent charge.
After 4 call attempts on 3 different days (they closed over 2 hours early one day, closed for lunch another, long hold time), they finally pick up. They look into my situation and tell me that they aren't going to give me a refund, because I basically should've known better and should've canceled my subscription before the auto-renew charge occurred (thank you for making me feel like a 14-year old getting a lecture from an adult again). Essentially it was all my fault. I find it funny that they told me to call them so they could "assist me with my recent charge" by telling me exactly what they told me over email. I told them I would never use their service again if this was the stance they were going to take and they seemed fine with it (they must have all the money and business they could possibly want).
Like I said earlier, this is one of those rare occasions where the business puts itself before its customers and I thought I should share my story so others don't need to experience the same thing. They knew my situation, they knew I hadn't used their service since March, and still decided to charge me thru November while giving me a lecture about how I'm not a responsible person, because it was in their "Terms" agreement.
Blessings,
A calm, rational, and unbiased customer
Bottom Line: No, I would not recommend this to a friend
Our Promise to You
In order to safeguard you and ensure helpfulness and relevance, our compliance team manually assess every customer review before it goes live.
We have a zero-tolerance policy for fake reviews, and companies cannot control or alter any reviews at any time.