eHarmony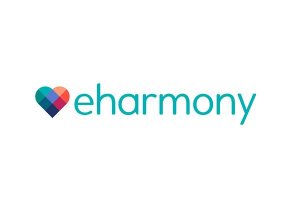 Summary
eHarmony is an online dating site with ten million active users that promises its proprietary Compatibility Assessment will help you find love. However, customer reviews indicate the search for a match on the site can be far less fruitful.
Pros
A large network of members
The site shows you lots of matches
Many people successfully found love
Cons
No free search available (you can only look at eHarmony's selected matches) Women may have more success than men
More expensive than other dating websites
Subscription billing system means you'll likely pay for months you won't use
Lots of scam accounts
eHarmony Review: A Detailed Look
eHarmony is an online dating platform designed to help you connect with new people, and possibly find the love of your life in the process.
Launched in 2000, eHarmony claims that its patented 'Compatibility Matching System' will help you cut through the clutter to more quickly connect with the people that are ideal for you.
eHarmony brands itself as an alternative to the quick hookup. It states online that it is responsible for more than 500 marriages in the United States each day.
In this way, the service is designed for those who are sick of dating around and who are looking for a long-term partner.
Can you really find love on eHarmony, and are there better online dating websites available? Learn from our analysis whether to take the plunge.
eHarmony Compatibility Matching System: Is It Effective?
eHarmony utilizes a comprehensive personality test for its matching system, which it patented in 2004. This test purportedly uses data from thousands of happily married couples to predict the long-term compatibility between two people.
According to a Business Wire press release, clinical research comparing eHarmony married couples to those who met in other capacities found that those who used eHarmony were twice as likely to report that their marriage was extremely happy.
Likewise, over 90% of eHarmony couples had above-average happiness levels.
So, how does this algorithm work? Upon signing up for eHarmony, you will fill out a multi-step personality questionnaire.
It dives into everything from your fundamental personality traits to details like your music and vacation preferences, to whether you enjoy taking long walks and if you sleep with the windows open.
Other sections require you to choose your favorite between two similar images and assess your own personality traits. You'll also receive a series of scenarios where you need to select the response that most fits your own.
Once you officially create your account, you can browse your quiz results, which can give you insight on how you communicate, what characterizes and drives you, and how you organize your daily life.
Where your results really come into play, though, are with your matches. Everyone on the site will be awarded between 60 and 140 compatibility points based on how well eHarmony believes you would do in a relationship together.
The company suggests looking at matches at 100 points and over first, though you shouldn't necessarily exclude those with fewer if they still seem like a good fit.
The compatibility points are there mainly to give you a frame of reference and the encouragement to reach out when someone piques your interest.
Can you retake your personality assessment? eHarmony advises against it.
First, you might unintentionally skew your results, and second, the company prioritizes the importance of answering spontaneously. Knowing the questions beforehand might mean your results won't reflect your real personality.
Using eHarmony: Details, Pricing, and Features
Upon completing the personality assessment, eHarmony lets you personalize your profile.
You can upload a photo right away, and eHarmony requires you to answer at least two questions about yourself before your account goes live.
At this point, eHarmony will share a list of hundreds of matches with you, each of whom receives a score out of 100 based on their compatibility with you.
If your number of matches feels too overwhelming, you can adjust your search criteria by age, height, smoking preferences, and whether your matches want or already have children.
Premium users gain other search features, including religion, ethnicity, income level, and education, and they can also sort matches by distance.
Free vs. Paid eHarmony Accounts
While browsing eHarmony is free, you'll need to sign up for a premium account to initiate contact.
It's possible to initially respond to messages if the other party reaches out to you first, though you can't read or send replies after that.
You can read each member's full profile, but their pictures will stay blurred out until you sign up for a paid account.
A free eHarmony account can be considered the equivalent of window shopping. If you're serious about meeting someone, you'll need to subscribe to a premium plan.
Premium members receive the following benefits:
Send and receive unlimited messages with anyone
See unlimited photos for everyone
More match filter options (including distance)
Access your Compatibility Quiz results to learn more about yourself
See who has viewed your profile
Get a free review of your profile within 15 days of signing up
More frequent updates to your top matches
Your level of commitment to premium will affect the pricing per month:
6-month plan: $59.90/month
12-month plan: $35.90/month
24-month plan: $25.90/month
We suggest you think carefully about which plan you sign up for.
Let's say you commit to 24 months, but find the love of your life within the first three. No refunds are available, so you'll be stuck paying $543 for the remainder of your subscription.
While it is possible to pause your membership for up to a year by emailing support@eharmony.com, you'll still be responsible for the full cost in the long run.
Each of these subscription options will also automatically renew at the end of the service term unless you choose to cancel beforehand. Do so through your account or by messaging support through the email above.
Analysis of Customer Reviews
eHarmony has more than 600 reviews on Trustpilot (averaging 2.3 stars) and more than 150 on ConsumerAffairs (averaging 1.2 stars). Here are the key insights:
Common Compliments:
Some users successfully found their soulmates
Women often had good luck finding men on the site
Users appreciated being able to pause their memberships when necessary
Common Complaints:
Lots of accounts are bots
Compatibility test's matches are too broad to mean anything
Company doesn't send renewal notices, many users paid more than expected
Hard to connect with women that aren't scams
Too expensive for the results compared to the competition
Popular Alternatives to eHarmony
| | eHarmony | OurTime | Elite Singles | Match.com |
| --- | --- | --- | --- | --- |
| Price Per Month | $12.95–$59.95 | $15–$29.96 | $31.95–$57.95 | $18.99–$37.99 |
| Matching Process | Assigns matches with a 29 Dimensions of Compatibility Matching Questionnaire | The site will choose 3–7 new matches for you every day based on your location and profile information | Take a detailed personality test to get matched with people you are compatible with | Short quiz focused on your demographic information and your basic partner requirements |
| Free Search Available? | No, the site automatically matches you with approximately 2,000 matches | Yes | Only through the app | Yes |
| Key Features | The largest demographic is ages 25–35. | Designed for people 50+ | Tailored to 30+, highly educated members | First online dating site (launched in 1995). No limit to daily matches. |
| Number of Members | 10 Million active users | 1.5 million active users | About 2 million | 9 million active users |
eHarmony has the biggest membership pool with 10 million active users, though Match.com is close behind. Both platforms dwarf OurTime and Elite Singles.
This might be a benefit for many people because it gives you more people to sort through to find your forever partner.
The flip side is that you might experience decision paralysis and struggle to commit to any specific person when there are always other matches to consider.
Another factor is that Match.com and eHarmony are marketed more as general dating sites, while OurTime and Elite Singles both target specific niches (seniors and people with above-average education).
If either of those fit your demographic preferences, you might have better luck on these platforms, despite the smaller pool.
However, as we reported in our review of Elite Singles, it may not be as exclusive as it claims.
One thing all these sites share is that their functionality is limited until you sign up for a premium account. So, do your research carefully, because you'll need to put down some money to explore their full potential.
The Bottom Line
For those looking to find a love connection, eHarmony promises to streamline the process so that you spend your time interacting with people who are genuinely compatible with you.
Despite the company's large pool of active members, the biggest customer complaint was that quality matches could be few and far between—especially for men looking for women.
Signing up for eHarmony is relatively expensive compared to other dating services. However, keep in mind that everyone you interact with on the site is paying a similar amount.
That means they are invested enough in finding a match to pay a premium for it, something you might not find on dating sites with lower costs for entry.
Overall, you can have success with dating sites like eHarmony, but you're likely to get out of it what you put into it.
Take your time crafting a quality profile and sending out messages that reflect your personality, and choose just a few photos that show you off well yet realistically.
We also recommend signing up for fewer months than you think you'll need so that you won't be stuck paying for the service in case you meet your match right away.
Dating Sites Reviews
Customer Reviews