It's Just Lunch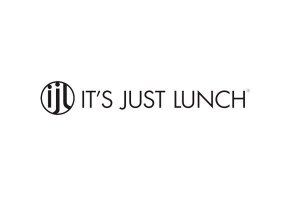 It's Just Lunch is a personalized matchmaking service designed to help business professionals go on dates with others. There are important things you need to know beforehand if you're considering this service.
It's Just Lunch Review: Important Things to Consider Before Trying
What Is It's Just Lunch?
For busy professionals struggling to squeeze dating into their already packed agendas, It's Just Lunch claims to offer a personalized matchmaking service that works behind the scenes to set them up on personal, private and convenient dates.
Founded in 1991, the company now has over 150 locations around the world filled with professional matchmakers that seek out suitable dates for their clients.
According to their website, It's Just Lunch members are interviewed about their lifestyle, relationship goals, and dating preferences by the matchmakers, who then seek out appropriate matches from their pool of members, coordinate the first date, and debrief with them afterward in order to learn what worked and to gain guidance for future matches.
The company's website tells us that their professional matchmaking team's commitment to the success of each client is what sets them apart.
Instead of seeing each person as a profile on a website, IJL matchmakers conduct confidential phone interviews to answer any questions about the service as well as discover the personal attributes, previous dating experiences and life goals of their potential clients.
What The Process Looks Like
As an industry, professional matchmaking services seek to guide the process of finding love for people too busy or too disillusioned to set up dates for themselves.
It's Just Lunch lets you outsource the search process, similar to how you might leave your investments to a financial planner.
It's Just Love claims to streamline the modern dating process so you don't spend hours endlessly scrolling through online profiles.
The matchmaking service guarantees that every client will go on dates with hand-selected dates, and the company handles every detail of these dates, from the destination to the dinner reservations.
To provide personalized support throughout the matchmaking process, It's Just Lunch has a customer support team that is always available by phone at (800) 489-7897 to offer coaching, dating advice, and general service information for their clients.
Joining It's Just Lunch
When you first start with It's Just Lunch, the company will schedule a free phone-based private interview to answer your questions, gather your personal information, and clarify what you are looking for in a match.
The purpose of this interview is for the matchmakers to learn what did and didn't work in your past relationships, as well as learn about your hobbies, passions, and long-term relationship goals.
Once you complete the interview, you have the option to sign up for a level of membership. After you commit, It's Just Lunch matchmakers will comb their collection of clients to search for potential matches.
When IJL decides on a match, a matchmaker will call both parties separately and gauge their interest in each other. You will only receive each other's first names, and email addresses, phone numbers, and additional personal information is never disclosed before a first date.
Assuming both parties are interested, a low-pressure date is scheduled for meeting face to face. If sparks fly and you choose to continue seeing each other, you can suspend your It's Just Lunch membership to see where things lead.
No matter the result of the date, the matchmaking team will debrief with you to get your opinion and start seeking out a different match if necessary.
IJL states online that honest feedback is an essential part of the matchmaking process, as it provides the information the matchmakers need to fine-tune future matches and improve your dating experience.
While It's Just Lunch can't guarantee that you'll find your soulmate, they do promise that you will go on dates that can open you up to new possibilities for your personal life and renew your enthusiasm for falling in love.
Note: It's Just Lunch doesn't perform background checks because they believe that they would provide clients with a false sense of security. Instead, the company strives to empower clients to use good judgment and take responsibility for their own safety.
What Is The Cost?
The cost of an IJL membership can vary widely, depending primarily on your location and the number of dates you want to go on. From our assessment of online recounts of It's Just Lunch customers, you can expect to pay more than $2,000 for membership.
Signing up for a membership with It's Just Lunch will guarantee that you get personalized attention from your matchmaking team, prospective matches, and prearranged dates that are convenient for you.
For those that are interested in dating outside their immediate region, many locations have multi-city packages that expand the pool of potential matches to areas you are willing to travel to.
Analysis of Customer Reviews and Complaints
According to the reviews left by HighYa readers, a lot of people aren't impressed. The rating is just one star out of five after almost 20 reviews, and only five percent of reviewers say they recommend it.
The biggest complaint we noticed was that people thought their matchmakers weren't attentive enough to their needs considering how much they were paying.
Many wrote that they had their dates suspiciously cancel on them at the last minute (as if they didn't actually exist), and that they were often matched with people far outside their stated preferences.
Despite this sour feedback on our site, Consumer Affairs has more than 400 reviews of It's Just Lunch, and most of these are positive.
Members mentioned that they appreciated the assurance from IJL matchmakers that dating should be fun and simple to fit into their busy schedules.
Other reviewers valued the staff's commitment to their dating life and the unwavering support and advice they gave them through the process.
Common comments include that the matchmaking staff is very professional and passionate about what they do and that their enthusiasm often rubbed off on the clients themselves.
On the other hand, some clients found it limiting to have to go through a matchmaker for their matches, rather than having more personal control over the process like more traditional online dating websites.
While It's Just Lunch does have a mobile site, members don't get to browse photos or profiles because all matching happens offline by the staff.
While this ensures privacy and discreteness, many reviewers felt it led to frustration at the slow pace that the service sometimes moves at.
One major consideration for signing up for It's Just Lunch is that you will only be matched with other members. While some locations have thousands of members, others are limited to just a few hundred.
For example, many clients living far from big cities felt they were paying too much considering the limited number of matches in their area.
Other customers wrote that they experienced long gaps between dates and grew frustrated with the lack of communication they got from their matchmakers.
In 2014, It's Just Lunch was the target of a class-action lawsuit in New York for using a misleading script on potential clients during their initial interview that said that the service already had two or more matches for them.
Currently, the company is paying out settlements to qualifying clients that signed up for the service after 2001.
The Bottom Line
It's Just Lunch primarily targets itself at busy urban professionals as a solution to finding someone to spend their life with, without jumping through the hoops of online dating.
And according to our research on the company's site, as well as third-party sites, It's Just Lunch seems to be a viable option for anyone looking to go in a different direction with their dating life.
While the service is more expensive than online dating, our research looking into the reviews left by hundreds of It's Just Lunch members shows that customers who are seeking a personalized approach to their dating life often appreciate it.
Besides the initial phone interview, It's Just Lunch clients report not needing to put any effort into finding matches or arranging their dates.
However, customer feedback also revealed that those looking to have more autonomy over the search and planning process of their dating life could experience frustration due to their overall lack of involvement.
Because It's Just Lunch has more locations in U.S. cities than both of its competing matchmaking companies (Elite Matching Mkaing and Tawkify), it's reasonable to assume that they have a larger pool of potential matches to choose from as well.
If you live in a city and struggle to find the time to make meaningful connections with potential dates, It's Just Lunch might offer you an option for making connections with datable partners, without the initial effort of online dating.
---
FRAUD

By Henry F.

,

Philadelphia, PA

,

May 11, 2020
Verified Reviewer

Overall Experience:

My name is Henry F, I paid $3500 for an It's Just Lunch membership over a year ago and haven't been on one date, they keep matching me with people that don't fit my criteria. They fraudulently induced me to sign their contract. I asked them to provide me one match before I signed to see the caliber of women, she was beautiful and right after I signed, the rep told me the woman thought I was "too tall" which I think is bogus. They have assigned me to 4 different matchmakers, one more incompetent than the next, they are non-responsive, evasive, and difficult to get ahold of. I just talked to a Vice President at It's Just Lunch who basically told me they are aren't refunding me. I have heard of people getting refunds or partial refunds by contacting news agencies. Can you help me at all? This company is engaging in fraudulent business practices which are evidenced by the countless lawsuits against them. They need to be stopped and exposed, they are stealing people's hard-earned money. Can you help me?

Best.

Bottom Line: No, I would not recommend this to a friend

---

Fraud organization

By Neel J.

,

Redondo Beach, CA

,

Dec 3, 2019
Verified Reviewer

Overall Experience:

This is a fraud organization with capital all the way. I signed up, was told by the lady how they paid attention to detail, etc. All BS. I had another lady FaceTime me to verify and after a few days tried fixing me up with a washed-up retiree who lived 2 and 1/2 hours away from me. When I said "No" she tried 4 different times trying to convince me. After that, she realized I wasn't even in the area and was way above my age limit.

I immediately asked for my money back.

A month later after I sent in a request about my refund, I got a call from some idiot telling me they don't do refunds. I will see about that, especially when they talk to my attorney.

This company also has a class-action lawsuit filed against them in the District of New York for similar reasons.

Bottom Line: No, I would not recommend this to a friend

---

Total scam

By Terry S.

,

Atlanta, GA

,

Nov 15, 2019
Verified Reviewer

Overall Experience:

I joined It's Just Lunch some years ago. I am a professional black female.

I will date interracially, however, at that time there were very few black male clients and apparently, there was a problem creating interracial dates.

I was very specific that I do not date men shorter than myself. I am around 5'7" without heels which I always wear. One date, the guy was no more than 5'4". You could not believe this match.

I was not matched with anyone that met the criteria I asked for. One guy was a Scientologist. I'm Catholic. Are you kidding me?

I think you get the picture.

Bottom Line: No, I would not recommend this to a friend

---

Total scam

By Shara C.

,

Kansas

,

Nov 15, 2019
Verified Reviewer

Overall Experience:

I signed up almost 5 months ago and I was promised 6 dates that matched my criteria. I went on 2 dates because the "dating coach" begged me to be open-minded even though neither person met my criteria. The salespeople will strong-arm you into paying a HUGE fee to join and then totally drop you. I have called, emailed (several people in the company), and cannot even get a response from anyone. Unfortunately, they have my money and have disappeared. One of the dates I went on was not even a member. He told me that someone called him randomly and was sent my photo to go on a date. The lack of professionalism, lack of integrity, as well as customer service is appalling! Plus, they are downright liars. BEWARE! I highly recommend staying away from these thieves! They currently have settled a huge class-action lawsuit and I am getting in touch with an attorney to sue them as well!

Bottom Line: No, I would not recommend this to a friend

---

Advertisement

---

A scam

By Donna L.

,

South Carolina

,

Nov 13, 2019
Verified Reviewer

Overall Experience:

I can't believe they are still in business. I was scammed in 2010. They presented to me that they had potential dates in mind during the initial interview. My first date stood me up at a restaurant. My second date was very physically unattractive and his professional background was misrepresented. My third was the no-show first date after I had specifically said I didn't want to meet him. The poor guy was morbidly obese and it was obviously the only way he could get a date. During dinner he told me he had discovered how to make gasoline from water. The hair literally stood up on the back of my neck. Totally misrepresented the dates, their level of professionalism and physical appearance.

Bottom Line: No, I would not recommend this to a friend

---

Overall Experience:

I paid $2,800 for this service. I was put through three different interview processes of which all asked me the same question. You can tell their employees come and go quickly. I was then assigned a dating consultant and that changed 3 times. After almost 5 months of not receiving a referral, I got quite upset. I was promised with the sales pitch that the Sacramento market was "Hot, Hot, Hot." Really? 5 months and not a referral? Because I threw a fit, I was sent a match, who appeared to be ok. Went on the date, however, that individual was not a paying member and stated to me that he had not seen or read anything about me, but he didn't have anything to lose. He was also renting a room from a friend? Really? I find better material from Tinder!

I was beyond upset and contacted ILJ, I demanded my money back. They talked me into staying saying that they had candidates, I just needed the right consultant. That was in July 2019. I still have not received a candidate. I just contacted them and said, it has been over 7 months, please reimburse me because I now met someone on my own. And then they send me a referral. I probably won't get my money back, but I will write bad reviews of this business all over the net until they do. Total SCAM! Do not believe them.

Bottom Line: No, I would not recommend this to a friend

---

Horrible

By D S.

,

New York City, NY

,

Oct 17, 2019
Verified Reviewer

Overall Experience:

It's been 6 months and I have had one date who falsified his entire background. Wondering if this service really screens its clients. Have had to change matchmakers multiple time due to horrible proposed matches that did not even come close to requested profile. Most recent matchmaker "disappeared" and now a new matchmaker who is proposing the same referral (what a coincidence). This is the worst service I have experienced.

Oh, BTW I also just received (this week) a class-action lawsuit against the NY section of the company. Guess there are more people than we know who are totally dissatisfied with this company.

Bottom Line: No, I would not recommend this to a friend

---

This company is a joke

By Alison R.

,

Greensboro, NC

,

Jul 26, 2019
Verified Reviewer

Overall Experience:

What a joke! This was a huge financial decision to trust them in finding dates for myself. I am a veterinarian that travels a lot and needed help finding local people when I was home. I opened my "market" up to my entire state. I paid the initial $2900 and $295/month for hopes of having one date a month (their reported average). My first match was not attractive at all. I went over again what I wanted with my matchmaker Mel (who sounds like she is reading a script every time I speak with her) and even sent her pictures of my exes. Match number 2 was very attractive, we set up a date...he canceled on me twice! I said I would no longer make dates with him. A month and half goes by and I hear nothing. I call and ask to speak to a manager, they take a message. My matchmaker calls back with a match. Once again he is not attractive. I put in another call for a manager, she calls me at 7 pm on the day before a holiday. I return her call a week later because I now have her direct line. My matchmaker calls and says she has another match. He is also not attractive. I call the manager again and leave a message...waiting. At this point, I'm going to start disputing charges on my credit card. It has been 4 months with ZERO dates. This company is a joke!

Bottom Line: No, I would not recommend this to a friend

---

Not impressed

By Diana P.

,

San Francisco, CA

,

Jul 23, 2019
Verified Reviewer

Overall Experience:

I have been a member for one day and am very disappointed. I was not expecting after only one day for them to not keep their word twice. If you're serious about dating, this is not for you. It didn't feel like a scam, but it is very unprofessional. I wish I hadn't joined. I've requested a refund. It was not what I'd hoped for at all.

Bottom Line: No, I would not recommend this to a friend

---

Waste of money

By Tim A.

,

Minnesota

,

Apr 9, 2019
Verified Reviewer

Overall Experience:

I was contacted several times and promised a lot of things before finally agreeing to pay the high enrollment fee. I gave them very specific details of what I was looking for before I agreed to sign up. I was told repeatedly they had many matches that fit my expectations and it would be no problem. I had my first two dates and neither was anything like they had described to me. In fact, on the first date I mentioned details they had given me about her, and when I brought them up in conversation, she had no idea what I was talking about. I did go on several more dates, most of which were also not successful. I felt I continued to give the same feedback over and over. One of the important criteria I gave them was that I still wanted to have kids so I wanted to meet someone younger.

After running through the first series of dates I was told that they just did not have anyone for me that was interested in meeting someone of my age. That would have been helpful to know before I forked over the huge enrollment fee. So then they said we can match you with people more your age who don't want kids. Since I knew they would not refund me, I reluctantly agreed. I have been on a few dates since without any real success. And most I have nothing in common or any attraction. I have now not had any matches in over 6 months. The last 4 have all canceled, yet they still billed my monthly fee.

If you are expecting them to really be able to find you matches that are detailed to your liking, you will be disappointed. If you just want to meet people and don't care who then maybe you would find value in this service. I myself have found it a big mistake.

Bottom Line: No, I would not recommend this to a friend

---

Poor saleswoman

By Jan S.

,

Minneapolis, MN

,

Mar 25, 2019
Verified Reviewer

Overall Experience:

I have received many calls/emails from IJL with special offers. I've even spoken with a few ladies over a period of time. I had a phone interview with Sjerstin Meyer, March 21,19. She asked me to pay her upfront $860 which I thought was a little crazy because I hadn't gone on a date, or she nor I had determined if I was a good fit. And I thought I had to sign a contract first to get started. This is very suspicious to me. I'm not sure if I would recommend this place to a friend. It's very costly so invest your time into researching this company's reputation before investing your money or time!

Bottom Line: No, I would not recommend this to a friend

---