Coffee Meets Bagel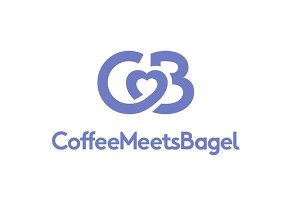 Coffee Meets Bagel is an online dating site that claims to stop the endless scrolling and swiping on other apps by helping you make quality connections quickly. While the service is simple to use, you might encounter scammers.
Coffee Meets Bagel Review
Coffee Meets Bagel is an online dating app designed "for people who are sick of swiping."
The service claims to use a smart algorithm to connect you with quality matches while restricting the time available for conversations to get you going on real dates more often.
You'll see a curated list of matches (bagels) chosen for you at noon each day, and the app offers plenty of options for spring-boarding conversations so you can develop real connections quickly.
Are you likely to find love with Coffee Meets Bagel? This analysis will show you how it differs from other dating apps in order to help you decide whether it's the one for you.
Pros and Cons
Possible to start connecting immediately, even with a free account
Many reports of users successfully finding good matches
Lots of reports of spam accounts/ people who steal images from other accounts
The app makes it difficult to filter your searches
Premium options differ depending on whether you use Android or Apple
A relatively limited number of daily match options
Features and Details
This app works by introducing you to new matches every day at noon, and it claims to have made almost 100,000,000 matches.
You'll need to share your full name, the kind of relationship you're interested in, your gender identity, current location, and whether you've tried online dating before.
If you make an account for Coffee Meets Bagel through the web rather than the app, you'll need to sign up with Facebook. Making an account through mobile lets you use either a phone number or Facebook.
Next, you'll begin to put your profile together. This includes basic demographic information like your height, ethnicity, religious preferences, highest education level.
You can specify the same details for your preferred matches, choosing the top three that matter most to you.
You're also asked to include at least three fun facts about yourself. These don't appear publicly on your profile but are used as "icebreaker" questions to prompt your matches to start a conversation with you.
You'll get an email soon after that your account is live. At this point, the app will show you that day's "bagels," or that day's suggested matches.
You can browse photos and read their profile information, but names aren't shown until you sign up for a premium account (more on pricing later).
Once you and a bagel have both liked each other, you can start chatting immediately, either by responding to each other's ice breakers or a different conversation topic.
All chats will expire after seven days. This is the app's way to encourage face-to-face communication and to encourage you to share contact information.
What Are Coffee Beans?
The app works with a currency called coffee beans. You can use these beans to get others to see your account sooner, "like" people outside your daily bagels, and otherwise, bring attention to your profile.
For example, once I liked a popular member's account, I was given the option to "skip the line" for 360 beans so that he could see me faster. If I didn't, I was told it would take up to nine days for him to see my profile.
You'll earn more beans by logging onto the site regularly, by signing up for a subscription, or by purchasing them outright.
Pricing ranges from $1.99 for 100 to $24.99 for 3,000. You can also earn beans by following Coffee Meets Bagel on social media or inviting friends to the platform.
Pricing and Plans
Though it's possible to connect with others through the free version, you'll get the most functionality out of the service by paying for premium.
You'll get extra features like more beans, the ability to know when others have reviewed your profile, more likes to use on your discovery page, and other functions.
Note that the premium features you have access to will change slightly depending on whether you are using the app on an Android or iOS device.
Pricing changes depending on how many months you commit to at once:
Six months: $120 ($20/month)
Three months: $75 ($25/month)
One Month: $35
Each of these plans is offered on an auto-renewing subscription basis, and you'll need to cancel your account ahead of time to prevent it from auto-renewing.
You can delete your account, put it on hold, or deactivate your membership at any time by sending an email to customer service or through your profile on the app.
You won't be reimbursed for any unused time when you cancel your subscription.
Analysis of Customer Reviews
Here's a snapshot of what users are saying around the web, including our website.
Compliments:
Many users successfully found long term relationship success
Complaints:
Lots of scammers, hard to go on real dates
The site doesn't take stated preferences seriously
Fewer options for matches than similar dating sites
Many people had their messages and likes wholly ignored by other users
Popular Alternatives to Coffee Meets Bagel
Coffee Meets Bagel brands itself as the dating option for those who want to foster real connections without endless swiping. Two other dating apps that make similar claims include Bumble and Hinge. How do they compare?
Bumble is a women-focused dating site where the ladies have to reach out to start the conversation. But even so, the app claims that over 60% of matches result in conversation and more than 50% of users are male.
This helps keep things simple for women who regularly get inundated with messages, but some users complain that they can only message potential matches within 24 hours of swiping right on each other—otherwise, the option for contact is lost.
Using Bumble is free, and users can upgrade their membership to access premium features like profile boosts and "SuperSwipes". The price per month ranges from less than $15 to over $25, depending on your service length.
Hinge works a little differently by putting the focus on quality connections over quantity.
You need to have at least six photos on your profile before you can start "liking" others, and you can like just ten users a day on a free account.
This is a popular app for millennials who want to meet people beyond a quick hookup, though it can be slow going until you sign up for premium and get unlimited daily likes and extra filter features.
Plan to pay between $4.99–$12.99 per month for Hinge, depending on how many months you commit to.
Choosing between these three services comes down to personal preferences. Many women will appreciate the extra control that comes with starting conversations on Coffee Meets Bagel, and the slower pace of Hinge may give members more time to explore each match before moving on.
You might want to sign up for free accounts on all three platforms to see which one seems like the best fit for you, what each app's dating pool looks like, and where you see the most potential in finding the right match.
The Bottom Line
Coffee Meets Bagel makes big promises about streamlining the dating process, so you spend more time in real conversations with potential love interests.
Setup is simple, the app offers a lot of functionality with a free account, and it's designed to get you talking with quirky conversation prompts.
However, customer reviews indicate that scam accounts are a significant problem on this site. You might find yourself chatting up a potential prospect for days, only to have them turn around and request money for an "unexpected emergency."
Though scammers are a common problem on dating apps, the issue comes up far more frequently on Coffee Meets Bagel than other dating sites we looked at.
That's not to say you can't find success with Coffee Meets Bagel. Real people exist on the app, and it's set up to get you talking right away to potential interests.
Our advice is to be cautious before becoming too trusting of your matches and to meet them in the real world as quickly as possible if you start to feel a connection.
---
Feels fake

By David L.

,

Florida

,

Aug 14, 2019
Verified Reviewer

Overall Experience:

My experiences with Coffee Meets Bagel are not positive. Admittedly, I'm a bit picky, as I don't want to get into a bad relationship. However, I have had a few dates on Hinge and from Bumble. Nothing from CMB. Like many of the others above, I run into people who clearly speak broken English and appear to be scamming.

Bottom Line: No, I would not recommend this to a friend

---

Preference option doesn't work

By Thissucks B.

,

Strongsville, OH

,

Jun 8, 2019
Verified Reviewer

Overall Experience:

It's not Coffee Meets Bagel's fault I didn't meet anyone, but I don't like that I can't delete my profile picture. I'm a 42-year-old Christian, that wants to date "men" my age or older, but I kept getting profiles of men in their 20's or early 30's, very handsome with great jobs or going to college, they don't want an old fart like me. I don't know the site doesn't keep my preferences settings, but it's annoying. If the site valued my time I would stay.

Bottom Line: No, I would not recommend this to a friend

---

Scammers

By Susan O.

,

New York

,

May 2, 2019
Verified Reviewer

Overall Experience:

This site is absolutely FILLED with scammers. Watch out for Craig L Hughes. Do not communicate with him.

So many fake profiles. Beware! No real people on this site.

Bottom Line: No, I would not recommend this to a friend

---

Nothing but SCAMMERS

By Joseph P.

,

Lexington, SC

,

Mar 11, 2019
Verified Reviewer

Overall Experience:

Every single person I've met so far (chat wise) has been a foreign scammer who speaks broken English and provide VOIP phone numbers either google voice or broadband.com (apple free phone app, online reverse lookup).

So be very wary and careful with this site!

Bottom Line: No, I would not recommend this to a friend

---

Advertisement

---

Male scammers are abundant

By Marisa M.

,

California

,

Feb 26, 2019
Verified Reviewer

Overall Experience:

Out of the matches I receive daily at least half are men who are foreign, good looking, sometimes widowed and immediately they ask for your email address, phone number or to go to What's App...Duh, how dumb do they think we are?! So many scammers; so disappointing.

Bottom Line: No, I would not recommend this to a friend

---

Some good guys but a lot of scams

By Larissa H.

,

Vermont

,

Feb 20, 2019
Verified Reviewer

Overall Experience:

I did meet one nice guy who became my boyfriend for a year via Coffee Meets Bagel and we are still friends. But there are many fakes on the site, clearly scammers, who have tried to scam. And I frequently get matched with or shown guys significantly younger than myself (think 5-10 years younger), and it is enough of a maturity gap that (even though they might be food guys) they're not what I'm looking for.

Bottom Line: No, I would not recommend this to a friend

---

Women beware

By Paula B.

,

Exton, PA

,

Feb 16, 2019
Verified Reviewer

Overall Experience:

I was so optimistic at first with this new concept dating site after swearing off online dating for good. But only one week in, the gentlemen I was chatting with turned out to be nothing but a big fat scam (something didn't seem right all along...but when the question of buying him iTune cards came up, that's when I googled "scam dating sites").

To-date, I have chatted with half a dozen gentlemen on CMB, and only one was legit.

Beware, beware, beware. Read up on what to look for...and if it seems too good to be true, it prob is!

Bottom Line: No, I would not recommend this to a friend

---

Lots of fakers

By Leah M.

,

New York, NY

,

Jan 27, 2019
Verified Reviewer

Overall Experience:

I know from experience that there are real men on this app. I've dated two guys off this app, one for a few months. However, now it seems I'm constantly being contacted by men with fake profiles - many of whom claim to be in the military "on a peace-keeping mission."

A red flag went up today when a guy who contacted me (you guessed it, he claims to be in the US Air Force located in New York) asked if he could get to know me. I responded, "Uh, okay. What do you want to know?" His first question to me was "Which country?" Seriously? My profile says New York - what country do you think I'm in, Japan? If you're going to try and pull a dating scam, at least try and pretend that you're real. These people aren't even good at being fake.

Coffee Meets Bagel needs to do better by its users - this app has become a scam artist's paradise.

Bottom Line: No, I would not recommend this to a friend

---

First time using and I was catfished

By Debbie T.

,

Orange County, CA

,

Jan 23, 2019
Verified Reviewer

Overall Experience:

I met someone right away. We chatted for the whole seven days then went to FB Messenger. We chatted and talked on the phone for three weeks.

He asked for a $100 gift card and that's when the red flags went up.

Sure enough, the person I thought I was talking to was completely fake. Pictures were of someone not even close to what this guy said his name was. Fake profiles on Facebook, Instagram, Twitter, and LinkedIn.

Horrible experience!

Bottom Line: No, I would not recommend this to a friend

---

Scammer after scammer

By Bridget B.

,

New York

,

Jan 17, 2019
Verified Reviewer

Overall Experience:

I have come across scammer after scammer on this site, one of whom actually admitted it to me! And I have his communication to me about this saved. A second suspected one stopped communicating with me when I broached the subject with him. After our conversation, I googled his place of employment and learned that it is located on the west coast, but we are on the east coast. There are no offices or projects listed in this area for that company, so I suspect he is not who he says he is either. Another, a few months ago tried sexting with me. I was horrified...I have not met anyone of quality on this site and I don't feel safe here. I would hope to think that they are not all like this, but, ladies, please be careful.

Bottom Line: No, I would not recommend this to a friend

---

Mostly fake profiles

By Jacqulyn V.

,

New Jersey

,

Jan 4, 2019
Verified Reviewer

Overall Experience:

At first blush, it seems reasonable. Like other sites they claim to review your profile before posting it but, again, like other sites they are clearly more interested in revenue than helping real people to connect with each other. 98% of the profiles are (very obviously) fake. So the question is, do those in charge just not care, or are they that stupid? I am now accustomed to getting profiles from interested parties who are fake, and now just for a laugh, I read through all the profiles suggested for me, even if I am not interested in them. It's hilarious how obvious it is that they are written by scammers who don't speak English. My cat could figure this out, why is it Coffee Meets Bagel can't? Coffee Meets Bagel is a complete waste of your money.

Bottom Line: No, I would not recommend this to a friend

---