Anytime Fitness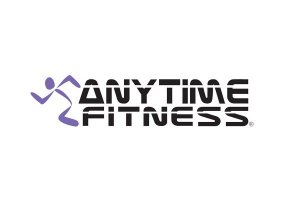 Summary
Anytime Fitness' locations focus on providing members with a tight-knit gym community that is more relationship-driven than bigger gyms.
Pros
Small, locally-owned gyms
24-hour availability
Memberships include access to all clubs
Key fob entrance ensures only members get in after-hours
Cons
No month-to-month memberships
Cancellations require a 30-day notice
Hard to find membership prices without going to a club
Franchised locations mean quality varies from club to club
Anytime Fitness Review: Is It the Right Gym for You?
Anytime Fitness is a boutique-style gym with 24-hour access.
One of the things that makes the gym unique is that its locations are small and locally-owned. You won't be overwhelmed walking into a cavernous space, which could eliminate some of the intimidation you feel if you're joining a gym for the first time.
What makes a gym unique can be a big factor in your decision. However, you should consider other elements of your membership, too: price, cancellation policies and amenities are key.
We'll analyze each of those facets of membership in our review so you can have a clear understanding of what Anytime Fitness offers and why it may or may not be a good choice for your fitness goals.
Membership Options, Cost, and Fees
Because Anytime Fitness locations are franchises, each gym owner decides on the prices and contracts you get.
Most gym owners do not list their prices online, which makes it nearly impossible for you to find a membership price listed somewhere.
Unless you get a flyer in the mail promoting your local club, you'll have to go to the club in-person and talk with a gym employee to get pricing information.
Anytime Fitness' website says the average monthly fee across all their gyms is $36 per month.
Our research of local locations revealed the following prices for a 12-month contract membership:
One person, paid monthly: $38.99/mo
One person, prepaid for the entire 12-month contract: $31.99 to $33.99/mo
Two people, paid monthly: $59.99/mo
Twelve-month contracts are the standard but your local club may offer 6-month or 18-month contracts, too. All membership types give you access to any Anytime Fitness club after you've been a member for 30 days.
Additional fees include a sign-up fee of $49.99 per person and a key fob fee of $35.
The key fob fee covers the cost of the key you'll use to get into your local gym. This is one of the things that makes Anytime Fitness unique. All locations are locked; you can access them only with a keycard. Non-members, therefore, cannot get into the gym outside of normal business hours.
Free Passes
Your local Anytime Fitness club offers a seven-day pass with which you can access the club during staffed hours. Use this pass to get a sense of what the gym community is like, what the staff is like and what condition the gym is in.
How to Cancel Your Membership
Each Anytime Fitness uses a company called ABC Financial Services to handle your billing. ABC requires you to notify them 30 days in advance of the day you want to quit. You'll have to pay any membership fees that fall inside of those 30 days.
While all Anytime Fitness gyms use ABC to process their payments, each location sets its own rules for contract cancellation.
Therefore, you'll need to take extra care when you read through your contract and talk with the gym rep selling you your membership. Ask the following questions:
How long is my contract?
How do I cancel if I need to?
How much does it cost to cancel?
Do I need to cancel a certain number of days before my next payment?
What do I do if I have a medical condition preventing me from exercise?
These questions will give you a clear understanding of the parameters of cancellation. Knowing this helps you make a better decision about committing to a contract.
Amenities
Most Anytime Fitness locations offer the following amenities, although the amenities may vary slightly from club to club:
Cardio equipment
Free weights
Weight machines
Rowing machines
Showers
TV's
Hydromassage (some locations)
Tanning (some locations)
Classes and Personal Training
Most Anytime Fitness clubs will charge you for group classes and personal training. Each club has a schedule posted that details the time at which classes take place.
Mark Daly, a media relations representative from Anytime Fitness' corporate office, told us this approach to group classes is meant to keep membership fees as low as possible.
"We believe that our members should only have to pay for the services and programming that they actually use," Mark said. "When classes are free at big-box clubs, then the members of those clubs that are not taking classes are, in effect, subsidizing the cost of the classes for others."
As for personal training, we did some research and found that how much you pay for training sessions varies significantly based on the club. Prices ranged from $25 per hour in Pearl, MS, to $125 per hour in Pasadena, CA.
Analysis of Customer Reviews
We analyzed customer reviews from multiple websites and identified the most popular themes in both positive and negative reviews so you can have a good sense of where the gym's strengths and weaknesses lie according to customers:
Common Compliments
Clean equipment: Customers from multiple locations enjoyed how clean and well-kept the equipment at their gym was. This is most likely due to Anytime Fitness locations' small size. With less equipment, it's easier for gym staff to keep things clean.

All-hour access: There are numerous reviews of customers who say they enjoy the 24-hour access they have. They like having a key fob that allows them to get into their gym after staffed hours.

Friendly staff: There is a lot of praise for the friendliness of Anytime Fitness gym owners and staff members. Words like "friendly" and "helpful" were common. Trainers received praise for being motivational and pushing members beyond what they thought was possible.
Common Complaints
High fees: This was the most common complaint. We saw people express displeasure over the cost of their monthly fees as well as the cost of canceling their contracts. Because of this, we advise you to look over your contract before you sign. Look for any possible fees you might incur and ask management about them if you have questions. This helps eliminate surprises.

Cancellation is difficult: Cancellation complaints are common for customers of most gym brands. Anytime Fitness customers lamented the 30-day rule for cancellations. Several customers said their local gym owner made it extremely difficult to cancel even when they had a valid medical excuse and doctor's note.
How Anytime Fitness Compares to Other Popular Gyms
The following comparisons are based on 12-month contracts:
| | Anytime Fitness | 24 Hour Fitness | LA Fitness | Planet Fitness |
| --- | --- | --- | --- | --- |
| Cheapest single-gym membership | $38.99 | $31.99 | $34.99 | $10 |
| Cheapest multi-gym membership | $38.99 | $31.99 | $39.99 | $22.99 |
| Sign-up fee | $49.99 | Up to $29.99 | Up to $99 | Up to $29.00 |
| Annual fee | None* | $49.99 | $49.00 | $39.99 |
| Cancellation fee | Remaining months on contract | Remaining months on contract | None | $58.00 |
| Free classes | No | Yes | Yes | No |
| Child care | No | Yes | Yes | No |
*This may change depending on the contracts your local gym offers.
As you try to understand which gym will meet your wellness and financial needs, a method you can use to help you is to ask the following questions:
Do you want community or anonymity at your gym?
Do you want to spend the least amount possible on your membership?
How important are group fitness classes?
Do you need childcare?
Do you want a month-to-month membership?
Are extra amenities like a pool, sauna and basketball courts important?
These questions will help you weed out gyms that don't meet your criteria. For example, Anytime Fitness gyms are small facilities with managers and staff who know their members. However, the gym in your area may not offer month-to-month contracts.
If you like knowing who your gym manager is more than you need a month-to-month contract, Anytime Fitness would be a great choice.
The Bottom Line
Anytime Fitness prioritizes a boutique, tight-knit gym experience that sets it apart from competing gyms. Its small facilities and key-fob entry give you a sense of exclusivity and community you won't find at bigger gym chains.
And while a small-gym experience may be appealing to some, it's not a good fit for everyone:
Who It's Good For
Your schedule requires workouts at odd hours. Because your membership gives you access to all Anytime Fitness gyms, you have the flexibility to go to gyms by your work, school or home at any time of the day.

You want regulated entry into the gym. If you're someone who values safety and security, you'll enjoy Anytime Fitness' key-fob entry system. It enables you to show up at the gym at midnight, for example, without worrying about random people in the gym.

You value relationships. Because these gyms are small and locally-owned, there's a good chance you'll befriend the gym's manager and staff. This was my experience when I used a seven-day pass at my local Anytime Fitness. The manager was friendly and welcoming when I signed up for the pass. He also checked in on me when I came to work out with the pass.
Who It's Not Good For
You want staff present at all hours. There are no employees present after staff hours are over. This means that you'll be alone in the gym with other members late at night or early in the morning.

You want amenities included in your membership. Anytime Fitness is not a good value if you want group classes, a pool or basketball courts. Most big-name gyms include one, some or all of these amenities. Therefore, other gyms are better suited to your needs.

You want anonymity at the gym. Because each gym is small and you'll most likely run into the owner and staff, you may feel uncomfortable with the personal interaction you get.
FAQ
Is Anytime Fitness 24 Hours?
Yes. Each location is open 24 hours but staff do not work 24 hours a day. You'll need your key fob to access the club during unstaffed hours.
Does Anytime Fitness have Wi-Fi?
Many clubs do but it's up to the owner of each club as to whether or not they want to offer Wi-Fi.
Does Anytime Fitness Have Daycare?
No.
Does Anytime Fitness Have Pools?
No.
Does Anytime Fitness Have Showers?
Yes
Does Anytime Fitness Have a Sauna?
No.
Does Anytime Fitness Have Training?
Yes. The fees depend on the individual club.
Does Anytime Fitness Have Classes?
Yes. The fees depend on the club.
Does Anytime Fitness Have Free Weights?
Yes.
Does Anytime Fitness Have Tanning?
Yes, but only some locations have tanning. You can check if the gyms in your area have tanning by searching your zip code on the Anytime Fitness website.
How Do You Join Anytime Fitness?
You have to go to a club in-person to sign up. You cannot sign-up online.
Customer Reviews
Posted on Sep 29, 2022
Will not let you cancel
Awful gym, always overpopulated. Staff doesn't do anything and doesn't care. Also will make it extremely difficult to cancel and keep charging you money. Don't forget about them making you pay $50 every year for an equipment fee, which should be part of the normal price.
Length of Use: 6–12 months
Bottom Line: No, I would not recommend this to a friend
Pros and Cons
No "pros" were specified in this review
Impossible to cancel membership
Awful staff
Overcrowded
Posted on Apr 9, 2022
Anytime Fitness
If you are poor, do not join Anytime Fitness. They will make you pay $250.00 if you try to quit your membership, and their membership rules are not clear. I sent them a postal letter stating I wanted to quit and was told that where it says that in the contract does not mean that, it means that you have to go in person to where you signed up and they will give you a letter to sign after you give them $250.00.
Length of Use: 3–6 months
Bottom Line: No, I would not recommend this to a friend
Pros and Cons
The gym was OK, their policies were not
No actual month-to-month membership
Unclear contract
They get you to join by $1.00 scam
Posted on May 2, 2021
Clean and very convenient!
Clean, convenient, and lots of different options for strength training and cardio. Never have to wait for machines or cardio equipment.
Length of Use: Less than 3 months
Bottom Line: Yes, I would recommend this to a friend
Pros and Cons
Convenient
Clean
No "cons" were specified in this review
Posted on Sep 8, 2020
Beware!
Anytime Fitness Witham - During the COVID lockdown, they shutdown around 20th of March. They did not give members a pro-rata refund as they put it, it'll cost them about £10k instead, they asked members to pay £10 per month to keep their services going. This act was unlawful as this was not on the contract. I did not agree to this but they took the full payment of £35.99 anyway for April. I went on to cancel my DD and informed them that I would not be paying this money and that I would utilize what was already paid for the first month after the gym re-opens.
The gym re-opened on the 25th of August and they went on to charge clients a pro-rata fee of £8. I drew their attention to the fact that they had not refunded members for the unused time in March and they said it'll cost them about £10k to give refunds but will cost each member only £8.13 each. I could not see the sense in that argument so I refused to pay the £8.13. As my contract expired in July 2020, I asked them to keep the money paid in April as my 1-month notice. At first they refused and showed me section 11 of their contract that states "the club may be temporarily closed for periods of up to 2 weeks each year for maintenance purposes. We reserve the right to add an annual facility maintenance change of up to but not greater then the equivalent of 1 month's membership fees". I drew to their attention that it was a pandemic and not maintenance. I still refused and someone in the team called me and after I thought I had resolved this and moved on. They went and set up an unauthorized direct debit. Remember that I had canceled this. They have taken 2 payments so far. According to my DD guarantee, I can get this back from my bank. I hope my bank gets it back from them.
The company is money hungry. Be on your guard. I will NOT recommend them to my worst enemy. They care nothing about people. I hope they shut them down again during the winter. They do not know the contents of their contract or care to honor it even if they did. Be very cautious they will use any text in the contract to keep your money. My contract expired in July and they have continued to take the money even though I have paid the 1-month notice.
Get your money back if they made you pay £10 to freeze your account. This move was unlawful because there was nothing written in the contract. The freeze clause only applies if you have requested it. I did not! Speak to Citizens Advice Bureau if you doubt this.
Get your money back if they then added more time to your contract due to COVID. You are free to leave if your contract came to an end because the contract made no provision for a pandemic scenario. If they refuse to give a refund, seek advice from Citizens Advice Bureau. This company should not be allowed to do this to people, especially if we all went through and continue to go through the tough times.
Length of Use: 6–12 months
Bottom Line: No, I would not recommend this to a friend
Pros and Cons
No "pros" were specified in this review
Money grabbers
Posted on Jun 5, 2020
Poor business practices and overpriced
The facility is small, loud music overhead, and strange layout as classes don't use the nice enclosed class setting? But you will be paying for "expansion" for future users when you sign a contract. Very very vague sharing of rates, costs, contract details in a deceptive manner. Ask to read contract - take it home - before deciding. Very high fees to break contract - even if you were never able to use the gym during the pandemic and know it can never really be used safely with large fans blowing airborne contaminants. They will be overly aggressive when you are doing the "free trial/ training" to contact you to see how you are, to send reminders of schedule...but when COVID-19 hit - silence. Are you paying for time not able to spend in there? Not sure. Hard to know. Fancy social media marketing and videos (they always want to take your photo) but they always seem to have tech difficulty when signing you up. No online information, or pamphlets about costs, contracts. They even accused me of not returning their temp key fob, after I handed it to a manager! Let the buyer beware.
Length of Use: 3–6 months
Bottom Line: No, I would not recommend this to a friend
Pros and Cons
Convenient location
Clean
Shady buisness practice
Not transparent about fees cost plan options
Strange overly aggressive texts to remind you to attend trial classes at first
Posted on May 19, 2020
Life happens
I want to start off with, I realize that I signed up for a year contract with Anytime Fitness. I understand what I signed, but I want to caution or warn people of unintended consequences. During my year, my 14-year-old daughter was raped, my son overdosed on drugs. I am also recently divorced. I explained this to Anytime Fitness and requested to cancel my membership, realizing what I signed. I needed money for hospital bills and lawyer fees. Hospital for my son and legal fees to fight for full custody of my daughter, be her life's in danger. I had to pay off the remainder of my membership, because I couldn't put my membership on hold.
I just want people to realize that when you sign up for a year-long gym membership at Anytime Fitness, life happens. A lot of unexpected things can happen in life, and at the end of the day, AF is a business that wants your money with no compassion for life events. If I could give negative stars, I would. Buyer beware.
I also have police reports and hospital records and emails to prove everything I wrote.
Bottom Line: No, I would not recommend this to a friend
Posted on Jan 14, 2020
Best place to work out.
Anytime Fitness is a great place to work out with very friendly people. The trainers are always helpful and considerate of one's limitations. I have been a member for the last 6 years.
Bottom Line: Yes, I would recommend this to a friend
Posted on Sep 13, 2019
Scam! Red light!
RED LIGHT! We are being held to a contract made by an associate no longer with the company who had ensured us and reiterated time and time and time again he had canceled our 1-month membership. Only to discover a year later that they have been taking money every month from us for over a year. To add insult to injury, as a sign of "goodwill" the regional manager Ashley Helsby is going to stop our membership at the end of this month...yeah, no crap so more unauthorized payments will be taken.
No thanks to Anytime Fitness in Knutsford or the manager there who is unsympathetic and patronizing and only concerned from a business point of view of stealing from "valued customers". Also, don't block people from leaving feedback and real-life experiences on your Knutsford page! Absolute joke. Come here to be stolen from, not to work out.
Bottom Line: No, I would not recommend this to a friend
Posted on May 30, 2019
Billing complaint
Signed up for a 12-month membership which was paid in full. During the 11th month, we gave the on-site manager written termination of our membership. We were not told at that time nor did we see it in the small print stating it must be sent registered mail to headquarters they automatically renew your membership and keep charging you unless you have canceled via registered mail. Horrible place to do business with.
Bottom Line: No, I would not recommend this to a friend
Posted on Apr 16, 2019
Lady weight lifters BEWARE!
Horrible male-dominated place. I could never work out with weights as a 51-year-old woman. They pretend they are against noise, crashing, heavy weights left on equipment and male dominance, but they aren't.
They charge gym enhancement x2 a year so watch out for that!
They banned me AND charged a gym enhancement on the same day as a "ha, ha!" They say they support military, but as a military mom they banned me via my phone voicemail when I got so sick of young men intimidating me I made a gesture of pushing barbell with my toe in a "ohhh just take it then!" gesture.
Only 3 toilets men DON'T flush in! Only 2 bad showers. It cost me $90 to enroll, $45 a month and $27 gym enhancement fee the day they banned and humiliated me.
Ladies that don't just want to do cardio BEWARE, they are very sexist and do not support women or military mothers. I hate Anytime Fitness. It's that bad. I actually hate it and regret ever joining. They talk the talk but will always side with the males that bring more memberships. They also play music AND have 3 TVs with the sports volume up! Noise chaos and add the guys crashing weights by the no crashing weights signs.
Bottom Line: No, I would not recommend this to a friend
Posted on Feb 25, 2019
Rude, legal thieves
First of all, they are e-mailing my 16-year-old daughter. My name is not Abigail.
I am extremely disappointed because there was some apparent confusion when I signed up for this membership.
First of all, I made many attempts to contact them by telephone to cancel my membership, no one ever answered. So I began e-mailing. When I did get someone to respond, The man just said, "well, I have been here all day and you never called." Not very professional at all. I called several times.
I thought I could cancel my membership at any given time. The man that explained things to me, did so via a phone call while I was in his office. He was not there. Another worker got him on the phone to speak with me because apparently, the staff did not know how to sign up new members.
He spoke so often and quickly, I could barely get a word in. He never once mentioned that the plan I chose (said to be the cheaper of the two) was a contract that I could not cancel. If he had, I would have stopped it right there.
He told me I would have to get a doctor's note before they could cancel if my reason for canceling was a health problem, otherwise, I owe for a full 18 months whether I use the service or not.
This is absolutely ridiculous. This is not how a reputable company does business. They should not have done it over the telephone and speak in such a way that the client can't get a word in or remember the questions they had by the time they do get to speak. That should have been my cue to walk away right then, but I did not think much of it at the time. If I were ever told that I would not be able to cancel my membership, I would not have agreed.
Now they charge my bank account each month and take money for a service I do not even use, have never used and do not want. How is this right?
I tried to cancel maybe two weeks after I signed up. I paid cash when I signed up and told them I would be paying cash. They still required my bank information. Now I see why. This way, they can just keep taking a person's money regardless of the circumstances. I am pretty certain this is stealing. Especially considering I was railroaded into a "Contract," with no knowledge of these consequences. So now, I have been an unwilling member going halfway into the second month and still have not stepped foot inside the building since the day I signed up. They charge my bank account taking money that should not have been touched and still will not cancel my account.
The man tells me on the phone, "I am the one that spoke with you. I told you about the contract." But no, he never once told me anything about not being able to cancel my membership. If anyone ever said to me (this is a contract, if you chose to cancel your membership, you will still be required to pay for the full term), I would have not chosen that plan. This is absolutely wrong on so many levels.
Bottom Line: No, I would not recommend this to a friend
Our Promise to You
In order to safeguard you and ensure helpfulness and relevance, our compliance team manually assess every customer review before it goes live.
We have a zero-tolerance policy for fake reviews, and companies cannot control or alter any reviews at any time.