SoulCycle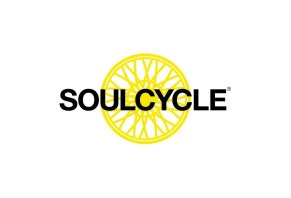 Summary
SoulCycle is an indoor cycling chain that uses mood lighting and inspirational instruction to help you get fit and feel your best.
Pros
90+ studios across the country
Customer reviews are very positive
Creates high-energy, encouraging atmosphere for participants
Cons
No membership options
Signup process means it might be challenging to get into your preferred classes unless you pay more
Following choreography might be dangerous for new exercisers
Studios are designed to make you feel like you worked harder than you did
SoulCycle Review: Is It Worth It?
For many people, having fun and taking an exercise class seem like opposing objectives. SoulCycle, a chain of indoor spin class studios across the United States, aims to change that.
The company emphasizes creating an uplifting mood that helps you feel better, both mentally and physically, by the end of class.
Each studio class takes place in a dark room and is led by a dynamic instructor who guides you to the beat of the music and shares instructions for engaging choreography so that you can match the energy of everyone exercising around you.
From the outside, the rabid fanbase of sweaty SoulCycle classes may bring images of a cult to mind. What's really behind this cycling phenomenon? In this analysis, we'll look closer at what SoulCycle promises so you can decide whether to sign up for classes.
What Is a SoulCycle Class Like?
There are currently close to one hundred SoulCycle studios across the United States, most located along the east and west coast. Classes are sold individually and in bundles online, and registration for the upcoming week's classes opens Mondays at noon.
First-time riders should show up at the studio 15 minutes before their scheduled class. You can bring your own cycling shoes; otherwise, SoulCycle rents them for $3 a class.
Each class takes part in a dark, candlelit room with dozens of spin bikes. These bikes are numbered, and your spot correlates to the bike you choose during the class signup process.
If you haven't checked in four minutes before class starts, you may lose your reserved bike.
Each 45-minute "cardio party" class is led by a SoulCycle instructor who plays the role of both entertainer and fitness coach. You'll follow their instructions for increasing your cadence or resistance on the bike while matching the beat to high-energy music and following choreographed dance moves if desired.
Many of these moves focus on your arm and shoulder muscles so that you get a full-body workout by the end.
Through its loud music, cramped quarters, and dim lighting, SoulCycle creates a mood for the class that many participants describe as "primal." You can expect to leave the class soaked in sweat and full of adrenaline.
Most studios come equipped with showers and locker rooms, so it's easy to freshen up and move on with your day after class.
What Is SoulBeat?
Available only in select studios in NYC, London, and Northern California, SoulBeat is a post-ride recap that gives you workout stats and shares which songs most resonated with you.
All SoulBeat bikes come equipped with a power meter that captures your cadence and power measurements to share how many miles you rode, how often you pedaled to the beat of the music, and what song inspired your best performance.
Is SoulCycle a Good Workout?
SoulCycle fans rave about these spin classes, but the verdict is mixed on whether you're getting the most bang for your fitness buck from each session.
For one, the studios are notorious for keeping their classes slightly warmer than comfortable for intense cardio, which encourages sweating. This might trick you into thinking that you are working harder than you are.
Second, SoulCycle classes focus on choreography. While this makes the time fly by, it isn't necessarily doing anything for you physically.
Writing for the Los Angeles Times, James Fell, a Canadian strength-training specialist, shares he would give SoulCycle a failing grade for physiology and biomechanics.
He further explains that the emphasis on arm movements actually limits your overall power in the workout—resulting in fewer burned calories—and increases your risk of hurting yourself.
Finally, the dark room and large class size make it difficult for SoulCycle instructors to monitor participants, correct their form of participants or otherwise offer one-on-one support for beginners.
This makes it possible to injure yourself by performing the moves incorrectly, especially if you aren't used to the complicated choreography.
Despite that, indoor cycling is a high-quality cardio workout. According to SoulCycle, you can expect to burn between 500–700 calories over a 45-minute class, which is approximately the same as running at a moderate pace for the same amount of time.
The Cost
SoulCycle doesn't offer memberships and instead sells classes individually or in bulk for a discount. The cost per class depends on where your studio is and how many you purchase at once.
Here are some pricing examples for locations across the country.
New Rider
(Expires in 30 Days)
1 Class
(Expires in 30 Days)
5 Classes
(Expires in 30 Days)
10 Classes
(Expires in 3 Months)
20 Classes
(Expires in 9 months)
SuperSoul Classes
1 Class
(Student)
Ann Arbor, MI
$20
$26
$126
$240
$460
$500 for 10 classes (expires in 3 months)
$22
San Francisco
$25
$35
$160
$310
$610
$3,500 for 50 classes (expires in 12 months)
$25
NYC
$25
$36
$175
$340
$640
$3,500 for 50 classes (expires in 12 months)
$26
Washington DC
$20
$32
$148
$280
$555
$3,500 for 50 classes (expires in 12 months)
$22
Miami
$20
$30
$138
$265
$525
$3,500 for 50 classes (expires in 12 months)
$22
SuperSoul
SuperSoul classes give you the option to book classes up to six weeks before regular booking, gives you priority status on waitlists, VIP access to new classes, and invitations to exclusive events and special offers.
It's possible to use SuperSoul class credits for specific classes and then book other classes with regular credits.
Soul Early
For $15 per class, some SoulCycle studios let you purchase Soul Early. This is an optional scheduling feature that lets you book classes a full 24 hours before they are listed Monday at noon.
This fee is separate from what you pay for the class and won't be reimbursed unless SoulCycle cancels the class or you request one after an instructor change.
Purchase Rules
Purchased classes can't be sold or transferred to others, and they can't be redeemed for cash or merchandise.
You can cancel a reservation without using up one of your class credits if you do so before 5 pm the day before the class. No-shows will be charged full price. To cancel, you can contact your studio directly or do so through your online account or through the app.
All SoulCycle merchandise needs to be returned in like-new condition within 30-days of purchase for a refund that's issued as store credit. You can use this credit towards more merchandise or studio classes.
Analysis of Customer Reviews
Hard to Buy Classes
Great Instructors and Classes
Great Way to Get In Shape
Poor Customer Relations
Tight Studio Space
Too Expensive
Key Takeaways
For those who can afford it, SoulCycle classes offer a welcome break in the day and the opportunity to get some cardio in. Proponents rave about how much they love these classes, but they might feel overpriced and too exclusive for those who are new.
Popular Alternatives to SoulCycle
There are plenty of other options for instructor-led spinning workouts. One industry-defining example is Peloton, though Flywheel and Cyclebar are also top contenders.
The following chart highlights some of the differences between these companies.
| | SoulCycle | Peloton | Flywheel | Cyclebar |
| --- | --- | --- | --- | --- |
| Number of Locations | 90+ | 1, NYC studio | 40+ | 200+ |
| Class Type | 45-minute "Cardio Party" high-energy classes with choreography | Classes range from 15–90 minutes, include HIIT, Tabata, specific music genres, groove rides, hill workouts, etc. | Challenging, interval-based rides with performance tracking and upper body sections | Mix of class types that incorporate uplifting music and in-ride metrics. Most are 45 minutes |
| Classes Starting Price | $30–$32 | $32 | $30 | $20–$25 |
| Streaming Option Available? | No | Yes, $40 per month | Yes, $40/mo. Free with Superfly Unlimited membership ($270/mo) | No |
| Membership Available? | No | Yes, unlimited studio access available for $400/mo | Yes, possible to pay memberships for 4, 8, or 12 classes per month, or unlimited classes | Yes, possible to pay for 4, 8, or unlimited rides per month |
Each of these indoor spinning companies has a different emphasis. The majority of Peloton riders work out at home and live-stream classes from the NYC studio, as there is currently only one US location for in-studio cyclists.
Flywheel offers a similar service to Peloton, but with more than 40 US locations, you're more likely to be able to ride in the studio. Plus, digital membership is free for those who have an unlimited studio subscription.
Either of these options makes sense for people who are self-motivated enough to exercise at home and don't mind owning a spin bike that will cost between $1700–$2400.
To break down these costs further, the following chart highlights the total costs for each of these platforms over one and two years, assuming you take ten classes per month. We kept things simple by comparing per-class pricing for a Washington DC studio for each location.
| | SoulCycle | Peloton (Home Membership) | Flywheel in Studio | Flywheel at Home | CycleBar |
| --- | --- | --- | --- | --- | --- |
| Total Equipment Cost | $0 | $2,400 | $0 | $1,699 | $0 |
| Monthly Cost for 10 Classes | $240 | $40 | $270 | $40 | $249 |
| Total Cost After 12 Months | $2,880 | $2,880 | $3,240 | $2,180 | $2,988 |
| Total Cost After 2 Years | $5,760 | $3,360 | $6,480 | $2,659 | $5,976 |
At this chart shows, you'll pay about $3,000 per year for each of these options (even accounting for equipment costs), which the exception of Flywheel at home, which is about $800 less.
However, this chart assumes that the average rider is completing ten classes per month. Your studio cost goes up per class for SoulCycle, Flywheel in Studio and Cyclebar, but you'll pay the exact same amount for Peloton and Flywheel at home regardless of whether you complete 100 classes or zero.
After two years, in-studio classes become almost twice as expensive as in-home options. This seems to make streaming classes the clear winner from a cost perspective, but there are important considerations to keep in mind before committing.
First, tech-integrated fitness equipment ages quickly, so there's a good chance you'll need to pay for regular maintenance.
Second, it's easy to stop going to SoulCycle or CycleCast classes at any time, but if you cancel your Peloton or Flywheel subscription, you're stuck with an expensive exercise bike.
You might find yourself still paying for the membership, even if you don't use it as much as expected, simply due to the sunk cost fallacy.
Key Takeaways
Assuming an average use of 2–3 classes per week, most indoor cycling enthusiasts will break even on equipment costs after a year by streaming classes at home instead of going to a studio.
However, home workouts lack the communal atmosphere of an in-person class, and the difference is likely worth the higher price point for many people.
The Bottom Line
SoulCycle offers a unique fitness experience that will get you sweating in sync with dozens of others. Though some of the classes may lean more towards creating an experience than an intense cardio workout, you're still likely to burn at least 500 calories per 45-minute session.
If you can justify the cost, embrace the idea of joining a "fitness cult," and don't mind the inconvenience of mid-day Monday signups, SoulCycle may be right for you.
But, if you're looking for a cycling workout that puts more emphasis on metrics than a dance party atmosphere, there are other options worth considering.
Customer Reviews
Posted on Apr 8, 2021
My rating is zero for horrible customer service.
I was 5 minutes late to class and the manager named Briana turned me away. She said they had new Covid procedures they emailed at 12:30pm the day before, less than 24 hours. I looked in my email and didn't see any new procedures. I've seen the teachers late 5 or more minutes on several occasions. She was rude for turning me away and her reasoning was new Covid procedures, she said they emailed it but I didn't get the email and it was less than 24-hour notice.
Length of Use: 2+ years
Bottom Line: No, I would not recommend this to a friend
Posted on Dec 31, 2018
SoulCycling versus Spin Workout at Club
My eldest daughter organized a family session of SoulCycling on Christmas Eve with her sister and parents. As her father, I already spin cycle one day a week at the Olympic Club in San Francisco. I was intrigued with the idea of cycling to the beat of music. Relative to my 40-minute club cycling workout, SoulCycling was "OK" but no better than my club workout which is all cycling with no weights mixed in. I get the weights workout otherwise two other days per week.
Bottom Line: Yes, I would recommend this to a friend
Our Promise to You
In order to safeguard you and ensure helpfulness and relevance, our compliance team manually assess every customer review before it goes live.
We have a zero-tolerance policy for fake reviews, and companies cannot control or alter any reviews at any time.