24 Hour Fitness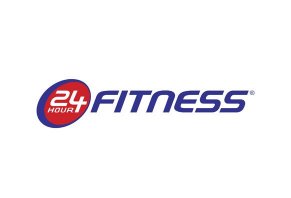 Summary
24 Hour Fitness' strength lies in its tiered approach to its clubs. Its basic gyms offer cardio machines and weights, while its top-tier clubs have sun decks, climbing walls and more.
Pros
Amenities in top-tier clubs are industry-leading
Option to sign up for month-to-month contracts
Child care
Free group fitness classes
Cons
12-month contracts are tough to get out of
Cancellation fee is very high
Some low-tier clubs lack amenities like child care and pools
24 Hour Fitness Review: Is It the Right Gym for You?
24 Hour Fitness is a nationwide gym chain with 24-hour clubs and high-end amenities at some of its properties.
What sets the gym apart from the competition is the way it organizes its clubs into four separate tiers according to the extent of their amenities. Each tier has a few more amenities than the previous one.
And, depending on where you live, you could have the advantage of choosing between several different tiers according to your workout needs and preferences.
We will help you understand how this gym could be a good fit for you through the in-depth analysis we present in this review.
Membership Options
24 Hour Fitness' pricing varies greatly depending on where you live and what type of club you have.
12-Month Contract Cost and Fees
Monthly membership fees at most locations: $31.99 to $56.99
Sign-up fee: $0
Annual fee: $49
Cancellation fee: Remaining months on contract
Month-to-Month Cost and Fees
Monthly membership fees at most locations: $36.99 to $61.99
Sign-up fee: $29.99
Annual fee: $49.99
Cancellation fee: None
You'll have to pay your first and last month's membership fees when you sign up.
The 12-month contracts are ironclad; you can't get out of them unless you have a doctor's note verifying a condition that bars you from working out. If you have a history of not going to the gym a few months after joining, it could cost you a lot of money to get out of the contract.
Amenities and Club Types
24 Hour Fitness gym amenities are tied to their club type. Active is the lowest club tier and Ultra Sport is the highest. The following chart shows you a comparison of each tier:
| | Active | Sport | Super Sport | Ultra Sport |
| --- | --- | --- | --- | --- |
| Open 24 hours | ✔ | ✔ | ✔ | ✔ |
| Cardio equipment | ✔ | ✔ | ✔ | ✔ |
| Lockers | ✔ | ✔ | ✔ | ✔ |
| Free weights | ✔ | ✔ | ✔ | ✔ |
| Free Wi-Fi | ✔ | ✔ | ✔ | ✔ |
| Group cycling | ✔ | ✔ | ✔ | ✔ |
| Group exercise | ✔ | ✔ | ✔ | ✔ |
| Sauna | ✔ | ✔ | ✔ | ✔ |
| Lap pool | | ✔ | ✔ | ✔ |
| Steam room | | ✔ | ✔ | ✔ |
| Whirlpool | | ✔ | ✔ | ✔ |
| Basketball court | | ✔ | ✔ | ✔ |
| TRX suspension training | | | ✔ | ✔ |
| Kids' Club | | ✔ | ✔ | |
| Squash courts | | | | ✔ |
| Sun deck | | | | ✔ |
| Volleyball | | | | ✔ |
| Rock climbing wall | | | | ✔ |
| Racquetball | | | | ✔ |
If your workouts require a pool or basketball court, you'll need to find at least a Sport club.
Active and Sport clubs will cover the needs of the average gym member. If TRX, squash, a sun deck, and or volleyball are non-negotiable, you'll need to find a Super or Ultra club.
If you're a parent who needs childcare while you work out, you'll need to check with your local club to verify they have a Kids' Club babysitting program. The majority of Kids' Club services are at Active, Sport and Super Sport facilities. However, it's not a guarantee that your local club will have babysitting.
Fitness Classes and Training
24 Hour Fitness' training and classes can be split into two categories: free and paid.
Free
24 Hour Fitness' free classes are called GX 24 classes. They include the standard lineup of fitness- and dance-focused programs:
Zumba
Pilates
Kickboxing
Yoga
Spin
HIIT
Cardio
Active aging
You can find out which courses your local club offers and when they take place by calling the club or going to the club's website.
Paid
24 Hour's paid class options include "TC24" group training classes and their in-house personal training programs. These sessions tend to be smaller than the free sessions, with class sizes ranging from 6 to 20 people.
These courses take place two to three times a week and are 50-minutes long.
24 Hour Fitness doesn't post online pricing for these classes. We contacted a San Diego 24 Hour Fitness and were told that TC 24 classes were $199 per month and, for the most part, that pricing was consistent across all clubs.
The Takeaway
24 Hour Fitness' classes offer just about every type of workout you'd need at various phases in your life, from high-intensity interval training to workouts designed for older people.
If your goal is to join a gym with a diverse class line-up that will grow with you as you find your niche in the workout world, 24 Hour Fitness is likely to meet your needs.
Additionally, 24 Hour Fitness makes some classes available on-demand through their app, 24GO. This is a huge benefit if you live in an area where bad weather is common and may keep you from driving to the gym.
Analysis of Customer Reviews
To help you set realistic expectations about your 24 Hour Fitness gym membership, we analyzed customer reviews and here are the trends:
Good Workout Variety: Many customers praised the number of workout options they had between cardio machines, weights and free classes.

Hidden Fees: Consumers, no matter which gym they joined, complained of hidden fees or charges they didn't expect. While reviewers didn't always specify which fees they question, there's a good chance those fees were the annual fee and the start-up fee for no-contract memberships.

Difficult to Cancel: Many people have a hard time canceling their membership. In the case of 12-month memberships, you will have to pay your remaining monthly payments to get out of the contract. Exceptions to this rule are rare.

Aging Equipment: We read through multiple reviews that bemoaned the decline of the equipment and facilities at their home club.

Hours Changes: Another recurring theme we saw were complaints about a club changing its hours. Customers seem to value the around-the-clock access they have to their clubs.
The Takeaway
Much of what we read about 24 Hour Fitness applies to all gyms, in general: hidden fees and cancellation difficulties.
Because there were many complaints about how hard it was to cancel, ask for a copy of your contract before you sign up for a membership. Write down any questions you have after you read over it. Then, ask your local club salesperson those questions.
This will help avoid possible confusion or frustration about charges you may not have noticed when you signed up.
Finally, sign up for a three-day pass to the club in your area. When you use the gym, pay close attention to the condition of the equipment, bathrooms and workout rooms. This will help you avoid surprises about old equipment and/or unkempt locker rooms and other spaces.
24 Hour Fitness vs. LA Fitness and Planet Fitness
| | 24 Hour Fitness | LA Fitness | Planet Fitness |
| --- | --- | --- | --- |
| Cheapest single-gym membership | $31.99 | $34.99 | $10 |
| Cheapest multi-gym membership | $31.99 | $39.99 | $22.99 |
| Sign-up fee | Up to $29.99 | Up to $99 | Up to $29.00 |
| Annual fee | $49.99 | $49.00 | $39.99 |
| Cancellation fee | Remaining months on contract | None | $58.00 |
| Free classes | Yes | Yes | No |
| Child care | Yes | Yes | No |
24 Hour Fitness is most like LA Fitness because it offers similar free classes, child care at some locations and locks you into your 12-month contract.
However, 24 Hour Fitness Super Sport and Ultra Sport clubs have superior amenities when you compare them to LA Fitness locations.
If you live in a city with 24 Hour Fitness and LA Fitness, your choice could be tough. The easiest way to figure out which club is best is to:
Take a tour of each one
Negotiate with the salesperson
Check out local reviews of each location
These three comparison points will help you make a clear, financially smart decision about which gym fits you best.
Finally, if you're on a limited budget, Planet Fitness is the smarter choice. It not only has the lowest membership fees but their cancellation fee is only $58.
The Bottom Line
24 Hour Fitness is one of the most popular gyms in the country. Their facilities are varied enough to give you options between the basic amenities of an Active club to the numerous amenities at Super Sport and Ultra Sport clubs.
24 Hour Fitness will be a good fit for you if:
You want a luxury gym experience: The company's Ultra Sport gyms have incredible amenities. You'll be happiest at these locations, as they are superior to 24 Hour Fitness' other club tiers.

You need childcare when you work out: The club allows you to drop your kids off for up to two hours at their Kids Club babysitting centers. The cost can be up to around $20 a month. The cost of hiring a babysitter to watch your child while you work out would exceed this in one or two days, making Kids' Club an excellent value.

Pools are integral to your workout: Many 24 Hour Fitness locations have pools. This is an advantage if swimming is part of your workout routine, or if you're in physical therapy and your doctor has given you pool workouts as part of your recovery.

You thrive in group settings: The daily free classes you get at 24 Hour Fitness will help you succeed in your workout goals. Furthermore, you have an opportunity to build new relationships with people in your class. Research indicates these relationships can be the linchpin of meeting your workout goals.
Our Promise to You
In order to safeguard you and ensure helpfulness and relevance, our compliance team manually assess every customer review before it goes live.
We have a zero-tolerance policy for fake reviews, and companies cannot control or alter any reviews at any time.