Planet Fitness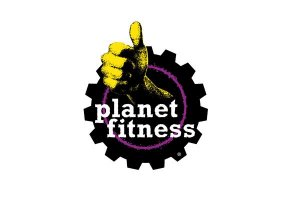 Summary
Planet Fitness' low monthly fees and its focus on helping people feel accepted and comfortable in their gyms make it a popular choice for those who are working out for the first time.
Pros
Affordable monthly payments
Low-pressure, welcoming atmosphere
Free fitness training
30-minute workout circuit simplifies weight training
TRX area
Massage chairs and hydromassage beds
Cons
Cheapest membership requires a 12-month contract
No group exercise classes
No pools or saunas
No child care
Planet Fitness Review: Is It the Right Gym for You?
Planet Fitness is a budget gym offering memberships for as little as $10.
The company's philosophy focuses on making members feel welcome. "Judgement Free Zone" is the motto of each gym. If working out intimidates you and you want to sign up for a gym where you can be yourself, this focus on judgment-free fitness is very appealing.
Joining a gym is more than just finding the right philosophy, though. Our review will help you decide if Planet Fitness is right for you by analyzing key aspects of its membership.
Membership Tiers, Fees, and Features
Planet Fitness offers the following three membership tiers:
Classic: $10/mo with 12-month contract
No Commitment: $15/mo with no contract
PF Black Card: $22.99/mo with 12-month contract
| | Classic | No Commitment | PF Black Card |
| --- | --- | --- | --- |
| Annual fee | $39 | $39 | $39 |
| Cancellation fee | $58 | None | $58 |
| Sign-up fee | $29 | $39 | $0 |
If you want to save money on the sign-up fee, clubs in your area will run promotions. You should be able to capitalize on a $0, $0.25 or $1 promotion around January when sign-ups hit their peak.
Classic and No Commitment Plan Features
The Classic and No-Commitment plans give you access to:
One PF club you choose
Free weight training sessions
Free Wi-Fi at PF clubs
PF Black Card Features
Black Card gets you the three perks of the lower membership along with the use of all PF gyms across the country, discounts on food and drinks at PF gyms and the following complimentary perks:
Bring a guest for free every time you go to the gym
Free tanning bed access (first come, first served)
Free use of massage chairs (first come, first served)
Free hydromassage beds (first come, first served)
Black Card members also get 10% off at the Planet Fitness online store and 20% off purchases at Reebok.com. Additional discounts include:
15% off at 1800Flowers.com
$80 off at BlueApron.com
$10 credit for Audible
Up to 60% off hotel bookings through PF's travel site
12% off at Shoebacca.com
How to Cancel Your Membership
You have to cancel your membership in-person at your local club. If you have a 12-month contract, you'll pay the cancellation fee. To avoid making your next monthly payment (usually billed on the 17th) or the annual fee (Feb. 1), you have to cancel at least seven days before those dates.
If you don't live near a Planet Fitness location, you'll need to send a letter requesting cancellation to the club where you signed up.
PF recommends sending a certified letter via the USPS. A certified letter provides proof that you sent the letter and requires the recipient to sign for the mail.
Amenities
Most Planet Fitness gyms feature the following amenities:
Cardio machines: treadmills, ellipticals, bikes, stair climbers
Free weights: dumbbells, benches, squat racks
30-minute Express Circuit
Medicine ball/resistance band area
TRX station
Locker rooms with showers
Free weight training sessions
Open 24 hours, in most cases
If you're new to working out, Planet Fitness' 30-minute weight circuit is a good fit for you. You'll work through 10 weight machines and 10 step platforms, switching to each one according to a prominent flashing light in the circuit room.
The workout combines aerobic exercise (step stations) with resistance training (weight machines), two keys to burning fat and building endurance.
Another valuable benefit is that PF's free weight training is a great way to learn how to lift weights with the right form. Good form helps you avoid injury. You can sign up for a session at the front desk. The sessions are organized by body region: arms, core, legs, etc. Trainers will also lead you through PF's 30-minute Express Circuit.
Also, your trainer can help you learn how to use the various weight machines in your club.
Finally, Planet Fitness focuses on giving you a non-judgemental, welcoming workout environment. If you're new to working out, this is a key advantage, as it's easy to be intimidated and feel defeated in your first few weeks at the gym.
Analysis of Customer Review
Common Compliments:
Cheap: Many reviewers said they were amazed at how affordable Planet Fitness was compared to other gyms.

Friendly Staff: We saw multiple reviews from customers who enjoyed their interactions with PF staff. The praise covered interactions with managers as well as front desk staff.

Clean: There is a lot of praise for how clean PF locations are. However, cleanliness will vary from location to location.
Common Complaints:
Hard to Cancel: There are dozens of reviews from consumers noting how difficult it was to cancel a membership and how, in some cases, they were required to send a certified letter to the gym at which they signed up to cancel. We also read complaints about Planet Fitness's unwillingness to budge on their cancellation fee, regardless of the circumstances of the cancellation (illness, injury, etc.).

Poor Customer Service: There are numerous accounts of PF customer service reps being rude and unhelpful. Many of the complaints we read pointed out staff was unhelpful and aloof when the customer tried to cancel their membership.
Takeaways:
First, you can avoid most of the issues customers complain about by signing up for the $15 no-commitment plan. You won't have to worry about cancellation fees or club staff that slow down the process because they don't want to lose your membership.
Second, factors like cleanliness and customer service will vary by location. Head to the Planet Fitness club you'll most likely use. Talk with the staff there and get a feel for their attitude. Read reviews for that specific club.
Finally, if you choose to do a 12-month contract, ask for a copy of the contract before you sign. Read through all the fine print. Make sure you understand how you cancel your membership and when you'd need to cancel to avoid the annual fee charged in February.
Planet Fitness vs. LA Fitness and 24 Hour Fitness
| | Planet Fitness | LA Fitness | 24 Hour Fitness |
| --- | --- | --- | --- |
| Cheapest single-gym membership | $10 | $34.99 | $31.99 |
| Cheapest multi-gym membership | $22.99 | $39.99 | $31.99 |
| Sign-up fee | Up to $29.00 | Up to $99 | Up to $29.99 |
| Annual fee | $39.99 | $49.00 | $49.99 |
| Cancellation fee | $58.00 | None | Remaining months on contract |
| Free classes | No | Yes | Yes |
| Child care | No | Yes | Yes |
Planet Fitness's low-cost model makes it the most economical choice. However, its amenities aren't nearly as diverse as LA Fitness and 24 Hour Fitness.
Many LA Fitness and 24 Hour Fitness locations have pools, saunas, and basketball courts.
Planet Fitness provides free weight training sessions but does not offer the variety of dance, HIIT and cardio group classes you get with LA Fitness and 24 Hour Fitness.
The Bottom Line
Planet Fitness is a low-cost option whose facilities are tailored to newcomers or average people who aren't looking for specialized workouts and just want to get some cardio and weightlifting in.
Who Is Planet Fitness Good For?
So, if you're the kind of person who hasn't been to the gym in years, or has never had a gym membership, we think that Planet Fitness will meet your needs.
If you're a regular gymgoer but you feel intimidated at your current gym, Planet Fitness is an excellent alternative where you'll feel more comfortable.
Also, if you have a busy work schedule or odd working hours, Planet Fitness' emphasis on clubs being open 24 hours will give you time to work out. In some cases, though, clubs will not have 24-hour schedules on the weekend.
Who Planet Fitness May Not Be Good For?
If you're someone who values group exercise and thrives on it, Planet Fitness is not a good fit.
Gyms with free classes usually have dance, HIIT, senior-focused and spin classes. Planet Fitness' only "class" is its free daily weight training sessions that focus on learning and using weight machines.
Second, you won't enjoy Planet Fitness if you want a high-end gym experience. PF's amenities and fees are stripped down. Other gym chains provide a more upscale experience.
Finally, Planet Fitness isn't good for you if you have kids and need to bring them with you when you workout. PF locations don't offer childcare in order to keep membership fees low.
FAQ
What Is the Planet Fitness Lunk Alarm?
Planet Fitness activates a light- and sound-powered "lunk" alarm whenever members slam weights down and/or make loud grunting noises. This alarm is part of Planet Fitness' emphasis on making their gyms non-intimidating and welcoming.
What Is Planet Fitness Hydromassage?
The hydromassage beds that Black Card members have access to are open-top beds that massage your back via pressurized water shooting below the bed's surface.
Does Planet Fitness Have Showers?
Yes.
Does Planet Fitness Have a Sauna?
No.
Does Planet Fitness Have Pools?
No.
Does Planet Fitness Have Free Weights?
Yes. PF locations have a wide variety of free weights.
Does Planet Fitness Have Classes?
No. The gym has no group fitness classes. However, they do small-group weight training sessions through which trainers show you how to use weight machines effectively.
Is Planet Fitness Open 24 Hours?
Most locations have a 24-hour schedule. In some cases, clubs will do 24 hours during the week and have shorter hours on the weekend.
Does Planet Fitness Have Wi-Fi?
Yes. All members have access to PF's free Wi-Fi.
Customer Reviews
Posted on Feb 23, 2021
Planet Pansey
My wife and I have been members for a year in Marianna, FL and were members for four years in another state.
The mask policy requires members to enter with a mask on, walk thirty feet to the workout area, then the member is 'allowed' to remove the face diaper only while working out.
We did not wear a mask while entering. The children working behind the desk are similar to little Brown Shirt communists ready to pounce at any real or perceived violation.
The fifteen-year-old manager sent a colleague to confront me during my workout regarding the ever stupid and randomly ineffective mask rule. I was informed my membership would be terminated if I didn't comply.
Between the constant nagging by staff toward members, the air raid siren that is supposed to let everyone know that someone has grunted or breathed too loudly, and the Communistic slogans covering the walls, we decided to take them up on their offer to cancel.
If you're looking for a tightly regimented safe space to work out in, PF is for you. If you cherish your freedom and seek personal choice, find another gym.
Length of Use: 2+ years
Bottom Line: No, I would not recommend this to a friend
Pros and Cons
Large facility
Clean
Location
Annoying, childish staff
Too many rules
The Lunk Alarm
Posted on Feb 10, 2021
Fraudulent use of saved credit card used to buy beverage then used to renew membership
Planet Fitness fraudulently saved credit card information when purchasing a beverage years ago, and saved it in their database without my consent nor knowledge. As you know, Planet Fitness only accepts routing number/account number for membership fees on Autopay.
I canceled the membership on July 30, 2020. Returned on August 16th to verify this was done. Requested deletion of all personal and financial information from the Planet Fitness database. Assured this was done by Alan. Initially frozen, but immediately returned to desk to do a FULL cancel/delete all data. Membership was fraudulently renewed without my knowledge and used a credit card they saved in their database without my consent nor knowledge. After canceling on July 30, 2020 Planet Fitness renewed my membership using the original agreement and altering the information saying it was a requested renewal. This is fraud. This was in November 11, 2020, and charged as if a NEW member the $39.99 fee plus monthly fee, total of $52.22. Then, again charged my credit card, for the next 3 months before I noticed the fraudulent use of my credit card I had no idea Plant Fitness had stolen the information and saved it permanently in their database. They do not accept credit cards as payment for fees, and Planet Fitness retrieved an old beverage purchase to do this. I contacted the credit card company and uploaded all documentation and all fees charged were reversed to my account, and, I was told that they have been having difficulty nationwide with such Planet Fitness activity.
My advise is, do not allow them to have your routing number nor use a credit card to purchase anything at Planet Fitness, as they will save all this information in their database, and, anyone working there can fraudulently use the information as they please.
Length of Use: 2+ years
Bottom Line: No, I would not recommend this to a friend
Pros and Cons
Clean
Pleasant atmosphere
Cannot trust them with any personal data
Saved credit card info used to buy beverage, then used to make a fraudulent membership without my knowledge nor consent
Posted on Jan 14, 2021
Gym using Covid to steal from its paying members
Reply from Planet Fitness an hour ago:
Hey Tim. no! This is definitely not the way we want our members to feel about our Planet. Please speak with our club manager the next time you stop by the gym so we can discuss your experience further. We're always open to our members' feedback!
So their response is to contact the club manager. Who me and how many other members have been contacting about this situation for the last 3 or 4 months. The management that told me to keep paying the gym that is closed illegitimately and use the Legitimate gym that is open 30 miles away for free. No one else in this town is closed still because of Covid. Planet Fitness 30 miles away in Dothan is open 24/7, as are the ones in Tallahassee and have been for months. This location is no more susceptible to Covid than those are. (Well, it is now because you're forcing more people to be in the same area at the same time so you can increase your profit margin.) And again, it just reinforces the fact that corporate Planet Fitness does not care about its members, their response is to talk to the gym that is stealing from you to begin with. There is no reason to be closed 3 consecutive nights. This is no different than price gouging after a hurricane or national disaster, you need to be reported and charged.
I will no longer do business with any Planet Fitness due to the Planet Fitness in Mariana, Florida. And Planet Fitness needs to be forced to repay every member they have been charging full membership fees and being closed 3 days out of the week for someone like me who can only work out from 10:00 PM to 5:00 AM, telling me to talk to the person that is stealing from me isn't an answer, this is an immoral situation that corporate Planet Fitness needs to address immediately.
Length of Use: 1–2 years
Bottom Line: No, I would not recommend this to a friend
Posted on Dec 24, 2020
Staff needs to be retrained on safety!
I have been a member of Planet Fitness for over 4 years with no issues. The staff has always been attentive and helpful. On two different occasions over the past few months I have had issues on the treadmill trying to catch up on breathing due to the intense workout. Both times staff members surrounded me forcing me to cover my mouth and nose with the mask while I was trying to breathe. All the staff does is make rounds in the gym forcing people to cover their face while trying to breathe while exercising. I explained that I had no problem with the "Mask Mandate" when my body wasn't requiring more oxygen. I was feeling dizzy and all the staff could focus on was the mask resulting in them asking me to leave. I stopped by the desk and terminated my account due to this issue. If you are into high-intensity workouts this isn't the place for you. Wearing a mask running on a cardio machine at high intensity can result in a stroke or heart attack due to you recycling carbon dioxide. The entire staff needs to be retrained in both "Common Sense" and "Gym Safety".
Length of Use: 2+ years
Bottom Line: No, I would not recommend this to a friend
Pros and Cons
Convenience
Inexpensive membership
Clean
Staff not properly trained
Staff's main goal is to enforce mask mandate
Posted on Nov 24, 2020
Beware! Health safety warning!
During my last session there, I was amazed at the lack of concern of the staff with regard to refilling the sanitizing stations. I stayed there doing my cardio for 55 minutes and noticed at least 3 sanitizing stations had been empty the whole time, only because people were going around trying to find paper towels to clean their equipment. And of course, people gave up trying to clean because they could not find any paper. This was not the first time, I had noticed in the past the staff's lack of concern, and I had made them aware several times of the need to refill paper towels. But this time, it was really frustrating. The country is gripped by Covid and we are facing an enormous surge of cases everywhere. People are asked to do the right things, wear masks, socially distance, and on and on. And here at the gym, where people sweat, cough, breath heavily, not one staff did the round of the gym and checked the sanitizing stations the whole time I was there, at least 55 minutes. And yes, I checked the staff desk from time to time. There was always at least one staff doing nothing. When I left, I pointed out to them that some stations had been out of paper for a long time.
But wait, the story does not end there! Then a couple of days later, the most outrageous thing happened. I received a phone call from a prickly manager from the gym telling me that I should not tell the staff what they should do because it was his job. See, he did not call me to apologize or at least explain that they were concerned for health safety and the staff was reminded to do their best for "our" safety in these dire times where people are at risk of being infected by a lethal virus. No, no! He called to give me, a worried and helping customer, a teenager-like power struggle down talk. Ooh boy! I was not a happy camper, to say the least...
Very wrong business practice and attitude!
Length of Use: 1–2 years
Bottom Line: No, I would not recommend this to a friend
Pros and Cons
Cheap
Unprofessional
Uncleanliness
Shower area unsafe
Posted on Nov 2, 2020
Ok but...
Where to begin...I went from bankrupt Gold's where everything was broken to Planet Fitness where everything is new. But, I had to make 3 trips to my car to get the information they needed to sign up. They bill my bank account directly and not my credit card - a major security concern. Third, on virtually all the treadmills there are problems with the audio. I have reported it 4 days out of the last 7 and no one listens. The usual response is "I can't do anything. I will report it." Fifth, every time (I mean EVERY TIME) I have to open their useless app on my phone I have to agree to their terms of service. What the heck?!
Length of Use: Less than 3 months
Bottom Line: No, I would not recommend this to a friend
Pros and Cons
Clean, new equipment
Clean showers
Audio on treadmills doesn't work
Pain in the butt to check in
No one can do anything to fix problems
Posted on Oct 13, 2020
Not safe
I was asked to be a guest to one of your locations and your gym was open during the shut down here in Michigan. None of the employees were wearing a face covering and no one is doing the social distance of 6 feet. The gym is always crowded. I cannot be in a place were it is unsafe and someone in there might have the covid 19. I will look for another place.
Bottom Line: No, I would not recommend this to a friend
Posted on Sep 16, 2020
Run away!
I wish I had gotten the name of the little snot that refused to cancel my membership when it's for severe health issues. If I had known they would make me come in during a plague, when I'm incredibly high risk, and then refuse, I would have contacted the BBB first. I have NEVER had such a horrible experience as with Planet Fitness. Have you dealt with an insurance company? They're a treat compared to PF. You have to deal with only the local franchise and I've met ONE person in TWO YEARS that wasn't rude and/or inept. Think twice before you have anything to do with this horror show of a company - ANY other gym, even in a prison, would have to be an improvement. I really, really hope people check the reviews and take them seriously or they will absolutely regret it.
Length of Use: 2+ years
Bottom Line: No, I would not recommend this to a friend
Pros and Cons
No "pros" were specified in this review
Rude and/or inept staff
Refusal to cancel
Cleanliness at the front was a joke
Posted on Aug 11, 2020
Rude staff, stupid policies
The staff at Planet Fitness is useless! The equipment is always broken and they won't help you with anything. They don't rack the weights that are left around. They won't help you adjust the machines or teach you how to use them. They won't address any concerns you have. They let people tie up the 30-minute workout room; even though there are signs everywhere telling people that it is for the 30-minute workout only! The trainer that is supposed to come with your membership, is hardly ever or totally not available, and the trainer that has been available lately, is nice enough, but has not had enough training himself and WILL hurt someone if he continues training with the training he has had at this time.
The new policy for masks! It is sooooo stupid. You only have to wear a mask if you are walking the supposed 6 feet between machines. If you are on a machine or just standing near one, you do not have to wear a mask. I was not wearing a mask, because this is a stupid policy. No one is abiding by this policy. I tried to take some pictures just to show the corporate office, and the manager not only came over and called me out about not wearing a mask, but she THREATENED me with calling the police in front of my Mom and other members! And later she called me at home to yell at me!
The HIPPA laws don't let you ask anyone about their medical conditions and if they have a problem wearing a mask and breathing, you are not supposed to make them wear one. I do not have an issue with this and I am sorry for anyone who does, but the manager said it didn't matter, because Planet Fitness doesn't allow this as an excuse to not wear a mask anyway and you still have to wear one.
Also, the new policy at Planet Fitness requires that you carry the big heavy bottle of cleaner with you and clean your machines as you go. You were always supposed to clean your machine and towels were provided at cleaning stations throughout the club. I don't have an issue with that, but I do with carrying around the heavy bottle, plus my own water bottle. And the bottle, if you drop it accidentally, comes apart and makes a huge mess. I have neck injuries and have trouble holding on to things, and I have dropped the stupid bottle twice.
I have tried to call the corporate office 5 times and have left at least 3 messages. They do not answer their phones and will not call me back to let me voice my concerns! I told them in my message that I would post these complaints everywhere I could find to pot the online and this is to keep my promise. I am looking into other gyms. I may stay at Planet Fitness if I can get them to address my concerns, but only because they are the least expensive gym. Just know what you are getting into if you join this gym.
Length of Use: 1–2 years
Bottom Line: No, I would not recommend this to a friend
Pros and Cons
Price
Staff rude
Equipment broken
Stupid policies
Posted on Aug 7, 2020
Cancel membership
I walked into Planet Fitness in February to cancel the membership and was told I needed to do that online.
I got online, and it only lets you change the level of membership - not cancel. Of course, I went back in person but the gym was closed from COVID-19. At that point, the app was not letting me access any changes since they were temporarily not billing due to COVID. Fast forward to July 17th, I get a $23 monthly fee out of my bank account. Then 2 weeks later, Aug 3rd, another $43 deduction for annual fees. I called the gym stating my annual renewal date was in April and I've been trying to cancel the membership since before then as to avoid the fee. But was told there's nothing they can do about it. I was very upset about the $66 out of my bank account within a 2-week period, for something I was unable to cancel or contact for 3 months because they were closed. However then, "since I was upset and so they could accommodate me," the girl said she COULD go ahead and cancel my membership. But I thought I had to come in to do that?
The take away is, apparently they give you the runaround to not let you cancel, so you keep getting billed. Yet can adjust the policy when convenient to them. Of course, any refund is "out of their hands" and "per contract" the annual maintenance fee cannot be refunded, despite my efforts in the past 6 months to avoid this situation. And, there has been no correspondence stating when billing was to resume after closing for COVID.
Poor customer service!
Length of Use: 2+ years
Bottom Line: No, I would not recommend this to a friend
Pros and Cons
No "pros" were specified in this review
Customer service
Posted on Aug 4, 2020
Best place to pick up the COVID-19 virus!
I used to like going to the gym in Bossier City, LA. But now it's a dangerous place to be. The governor of LA mandates face covering in public places, but they won't enforce it in Planet Fitness. Now they say you have to wear a mask unless in an active work out. That means, if you are standing around doing nothing, must wear a mask. Otherwise, it doesn't matter. They are more worked about memberships than our safety. I'm really disappointed in these people. I love working out, but going to Planet Fitness is very dangerous now! Sad. Money is more important than human life to them.
Length of Use: 2+ years
Bottom Line: No, I would not recommend this to a friend
Pros and Cons
Nice equipment
They don't care about the health of members
I was told that they don't enforce rules in fear of someone might quit
Poor management
Our Promise to You
In order to safeguard you and ensure helpfulness and relevance, our compliance team manually assess every customer review before it goes live.
We have a zero-tolerance policy for fake reviews, and companies cannot control or alter any reviews at any time.