ClassPass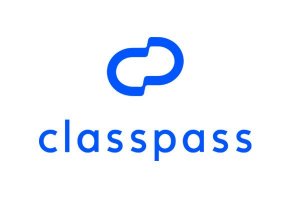 Summary
Offering access to hundreds of your city's most coveted fitness classes, ClassPass brings you a unique membership program that's available in 49 cities and growing.
Pros
Variety! Depending on your location, you may get hundreds of classes to choose from and new places are added weekly
You never have to bring cash to attend your favorite fitness class
Paying in advance might make you feel more accountable to your fitness goals
Scheduling workouts at the beginning of the week lets you know that your spot is saved
It's easier to try new workouts or studios when you don't have to search individual websites for schedules and costs
Cons
Your choices might be limited by times and inconvenient locations
Super-popular classes have been known to fill up in less than a minute
You might find that the credits system doesn't give you access to enough classes per month for a serious fitness junkie
Your ClassPass classes aren't transferable to friends
Having to rate classes is a bit of a pain
The cancellation rules are strict, which could become irritating if you're busy
You can't make last-minute reservations, even if slots are available
ClassPass Review: Is It Worth It?
If you love fitness but hate the boredom that comes from a routine, ClassPass is designed to provide you with some diversity beyond the daily treadmill grind.
The company promises to grant you access to classes at some of the best studios in select cities for up to 70% off their drop-in rates.
And with over a thousand classes available, you'll be able to choose between cycling, yoga, pilates, barre workouts, strength training, boot camps, dance, or any other fitness craze that suits your fancy.
How Does ClassPass Work?
ClassPass offers tiered membership options at a range of price points. The service operates on a credit system, and studio classes cost a different amount of credits based on factors like their location, popularity, size of the studio, how frequently you attend and more.
You'll see the number of credits needed listed on every class description, and the average cost for one class in four credits.
| | $29 per month | $49 per month | $79 per month |
| --- | --- | --- | --- |
| Credits | 15 | 27 | 45 |
| Estimated Classes | 3–5 classes | 6–9 classes | 10–16 classes |
Note: all new subscribers get their first month free and receive 22 credits, enough for 4-6 classes. Once your free trial is complete, you will be automatically enrolled in the $49/month plan unless you opt for a different tier.
If you run out of credits in a given month, it's possible to buy more at an a la carte rate. Up to ten unused credits will roll over each month if you don't use them. Canceling your membership is possible at any time, but it's important to know you might be charged a $79 reactivation fee if you start it up again.
How To Get Started
If you don't have a specific class in mind, you can head to the ClassPass homepage and click on your city. From there, an interactive map will be displayed that shows all participating fitness centers in your area.
This function is great if you're concerned about distance; or, you can click the "list" icon for the names of all your options.
Reserving your spot in class can be done via the ClassPass mobile app or through their website:
Click on any of the fitness venues in your area.
Select the class you would like to reserve.
Press the "reserve" button next to the class.
Confirm your reservation.
You're added to the list!
No printed vouchers are required to attend, just be sure to bring your photo id when you show up.
New classes open up and are generally available a week in advance — signing up early is definitely recommended if you'd like to ensure a spot in a more popular class. However, some venues don't open their registration that early, so be sure and check.
The reservation system is in place to make sure each member gets the most out of ClassPass, so cancellations must comply with their rules or you'll find yourself out one pass (and a possible $20 fee):
All reservations and cancellations must be made at least 12 hours before the class time.
Missed classes or late cancellations will result in the loss of one class allotment and a $15 late cancellation fee or a$20 no-show fee.
To cancel a class, log into the mobile app and do so next to your reservation.
If you're not able to do so, email info@classpass.com and they'll take care of it.
Assuming you made it to your class, ClassPass will require you to rate each one in order to record your "fitness journey."
Your reviews will remain confidential, but ClassPass will use them to make future recommendations, as well as to help ensure the classes offered are being enjoyed by everyone.
About ClassPass Live
If you prefer to workout at home rather than attending classes, ClassPass Live promises to give you a convenient yet personalized workout experience right from home.
The company website states that live class options rotate between HIIT (High-Intensity Interval Training) strength, Kickboxing, Barre and Yoga.
Live classes are offered Monday-Friday at 7 am, 9 am, 10 am, 6:30 pm, 7:30 pm, and 8:30 pm EST, and they are replayed at 8 am, 11 am, 12 pm and 9:30 pm EST.
To best participate in live classes the company suggests that you use Chromecast and a Wahoo Tickr heart rate monitor, though it's also possible to stream classes through Apple, Android or Windows devices.
ClassPass Live also offers Express classes, which are shorter versions—20 minutes or less—of the standard classes. These classes are only offered on demand and won't sync with a heart rate monitor.
One primary feature of ClassPass Live is the in-class leaderboard. When you sync your heart rate monitor with the class, you can monitor your live metrics and see how you are performing compared to everyone currently completing the workout.
This means that other class participants will see your name, tagline, and position in class as you exercise.
ClassPass's replayed classes include a live leaderboard so you can compete with others at the same time, and all on-demand rides show the leaderboard of the original participants so that you can see how you compare.
Pricewise, you'll pay $19 per month for a ClassPass Live subscription, or $10 per month if you are already a ClassPass member. You'll also need to invest in a $70 "ClassPass starter kit" which comes with a Chromecast and Wahoo TICKR Heart rate monitor.
If you already own a Chromecast, you can purchase the TICKR individually for $49. Alternatively, you can complete the workouts without joining the leaderboard by opting out of using the heart rate monitor.
If you aren't sure whether ClassPass Live is the right fit for you, the company gives you time to try it out with a 30-day free trial. You can return your starter kit and cancel your subscription within that timeframe for a full refund. Once the 30 days pass, your subscription billing will begin.
About ClassPass Go
ClassPass offers another streaming service for exercise known as ClassPass Go, which was recently renamed to Go. This service gives you access to audio-based fitness classes for cycling, yoga, running, HIIT and more.
The company stated that they had more than 900 workouts available, and trainers record 150 new classes each month.
The app lets you choose workouts based on length, type, instructor, experience level, and estimated calorie burn. Classes range from 5-90 minutes, and the app offers a variety of playlists that you can sync with each workout.
If you need further direction, Go provides a visual exercise library so you can learn the moves before starting the audio classes.
ClassPass Go costs $7.99/month or $47.99 per year
Customer Opinions
We spoke with a range of people who have tried ClassPass out to learn more about it.
Zach Hendrix, the co-founder of GreenPal, told us that ClassPass was a perfect technology-based way for him to try different studios around his home in the Nashville area.
This sense of using ClassPass to find a health routine was a trend we noticed from many users.
Says Meghan Jones, "I started attending a barre class and loved it so much that I upgraded my ClassPass account to include more monthly credits. I'm now able to use my account once or twice a week… Though the idea is to try a number of different classes or workouts, I've found that I have a few studios that I'm fond of and continue to spend the extra credits to attend more than twice a month. It offers me a sense of community that the gym just doesn't offer."
However, not everyone has a positive experience with the platform. Many people pointed out that ClassPass works best in big cities that have lots of studios. If you live elsewhere, you might struggle to find enough class options to justify the subscription cost.
Several people also reported that they struggled with using ClassPass because they knew instructors were making less money per class, and others told us that they found it harder to make friends when using ClassPass because they weren't following a consistent workout schedule when they went to different places all the time.
Janis Isaman told us she didn't love ClassPass because the customization wasn't as valuable to her as she first thought it would be. "I thought I would love the flexibility and fluidity, but I actually found that what I love is having one place to go that I love. I didn't enjoy filling out waivers at every location and having to get acclimated to each space. I didn't even use up my class limit before I quit."
ClassPass's platform works best for people who live in big cities and love variety in their workout routine. If you love routine and live in a place with fewer exercise studios, you might consider a ClassPass alternative for exercising.
The Bottom Line
ClassPass is a very customer-oriented company, and fitness bloggers who've reviewed their membership experience have nothing but positive comments to share.
ClassPass offers three tiers of membership that will give you access to an average of 3-16 studio classes each month. Depending on the cost of fitness classes in your city, that may be a bit steep or a slight discount compared to the price of a drop-in class.
Whether or not the service works for you is completely dependent on your personal tastes and schedule. It is prudent to explore class times and locations before signing up, but for those who crave a little variety, ClassPass offers nearly infinite options without a huge commitment.
Customer Reviews
Posted on Aug 23, 2019
Scammy
I did the free two-week trial, then via email, renewed for $99 for 60 credits so I didn't go through the app or website. I didn't get this "confirmation email" which tells me that I pay $20 missed class and $15 cancellation. 8 days later they charged me for canceling a yoga class (at least I canceled). They charged my fiancé the same. So the following week I cancel again, not knowing, because credits are given back to you - well don't give us the credits back? You just have constant access to my card? That's scammy. Anyways. I've had issues using their app anyways. I've told all my friends and coworkers about ClassPass because I got it prepping for my wedding - I can promise you I nor any of the people I've spoken with will ever sign up for ClassPass.
Bottom Line: No, I would not recommend this to a friend
Our Promise to You
In order to safeguard you and ensure helpfulness and relevance, our compliance team manually assess every customer review before it goes live.
We have a zero-tolerance policy for fake reviews, and companies cannot control or alter any reviews at any time.